Jan. 24 show
Figure skating heritage in Indiana
Nine figure skating clubs across Indiana are affiliated with the U.S. Figure Skating Association. They include the Winter Club of Indianapolis, which is turning 75 years old and has been a part of the lives of thousands of Hoosiers, from preschoolers taking their first steps on ice to skating devotees in their 80s.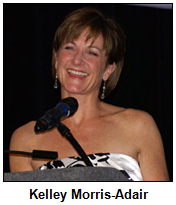 Indiana also has produced Olympians in figure skating, as well as influential coaches and judges.
Just as the national championships in figure skating are unfolding on network TV, Hoosier History Live will explore the heritage of the sport across Indiana, where well-known venues have included the Coliseum at the Indiana State Fairgrounds (it recently was renamed the Indiana Farmers Coliseum), the home of the Winter Club since 1940.
Nelson's guests will be:
Patty Hagen, director of the "Learn to Skate" program at the Winter Club and the author of The Joy of Coaching (Professional Skaters Association, 2013). A former reporter for The Indianapolis Star, Patty lives in Carmel and has been teaching group and private lessons since the 1980s.
Michael Fisher, an Indianapolis-based judge of ice dancing. He competed in ice dancing tournaments as a student at Southport High School and Butler University several years before ice dancing became an Olympic sport in 1976. A Realtor in his day job, Michael will join Nelson and Patty in studio after returning from his role as an ice dancing judge in Greensboro, N.C., site of the national championships currently underway.
And Kelley Morris-Adair of Indianapolis. She is a past president of the Professional Skaters Association and a nationally known coach. As a child in her hometown of Columbus, Ind., Kelley began competing in figure skating. In 1977, she won the U.S. junior ice dance championship with her then-partner Michael Seibert. Today, her coaching partner is her husband, Donny Adair.
The evolution of figure skating in Indiana was affected by some historic tragedies. They included a plane crash in Belgium during February 1961 that killed top American skaters and coaches.
Among the fatalities was Danny Ryan, a coach in Indianapolis who had been the first American to win a medal in ice dancing at a world championship.
An explosion at the Coliseum on Halloween night of 1963 - during a Holiday on Ice show - also affected the lives and training of Hoosier skaters.
On the positive side, Hoosier figure skaters who have competed in the Olympics included brother-sister pairs team from Marion of Wayne and Natalie "Kim" Seybold (who were crowd favorites during the 1988 Calgary Olympics) and Jill Watson of Bloomington, who won a bronze medal, also at the 1988 Olympics.
Wayne Seybold, currently the mayor of Marion, and his sister were guests on a Hoosier History Live show in 2010 about their careers.
Like our guest Michael Fisher, the Seybolds began as competitive roller skaters, then switched to figure skating - even though, in their case, there was no ice rink in Marion. The Seybolds traveled to Fort Wayne, then Indianapolis and, finally, to Delaware as they advanced in their skating careers.
Influential Hoosier coaches have included Sandy Schwomeyer Lamb, a Shortridge High School graduate who pioneered figure skating as a sport in the Special Olympics. Her sister, Judy Schwomeyer Sladky, is considered a pioneer in ice dancing.
(Sandy Lamb also was an early coach of our guest Kelley Morris-Adair. Today, Kelley travels to rinks around the country to work with coaches on figure skating skills and ice-dancing choreography.)
Many accomplished skaters were influenced by the late Pieter Kollen, who coached at the Indiana/World Skating Academy at Pan American Plaza in Indy. In 2012, the academy moved to another well-known venue - the Carmel Ice Skadium - prior to the closing of the ice rinks at Pan Am Plaza.
In addition to figure skating clubs in central Indiana, others affiliated with the U.S. Figure Skating Association include clubs in Fort Wayne, South Bend, Columbus and Evansville.
Roadtrip: Winter fun in Ellenberger Park
Suzanne Stanis of Indiana Landmarks suggests we take the Roadtrip to historic Ellenberger Park on Indianapolis's east side.
In 1909 the city of Indianapolis acquired part of the Ellenberger family farm in Irvington for use as a community park. The land, known as Ellenberger Woods, had long been enjoyed by residents of the area who took advantage of its wooded paths and creek.
German-born landscape architect George Kessler's plan for the park included the existing well-worn paths and linked the Ellenberger land to Garfield Park via the construction of Pleasant Run Parkway. The city added an outdoor ice skating rink in 1962, enclosing it in 1987 for year-round skating.
With increasing competition from commercially operated rinks and maintenance challenges, Indy Parks closed the rink in 2009. The building remains as locker rooms for the adjacent swimming pool.
Winter fun has not ceased at the park. The beloved sledding hill, enjoyed by several generations of Indianapolis families, continues to provide thrills for all ages, as demonstrated by this little daredevil in a 2009 YouTube video.
History Mystery
A national Hall of Fame is in Marion, Ind., the hometown of Wayne and Kim Seybold, the former Olympic figure skaters. The Hall of Fame has nothing to do with sports. Instead, it celebrates a domestic art.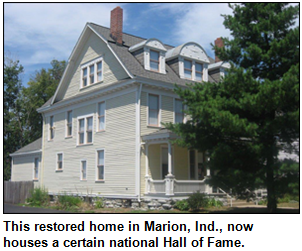 Located in a restored house that is on the National Register of Historic Places, the Hall of Fame honors a domestic art that has been associated with generations of Hoosier women. For more than 35 years, the Hall of Fame has been in Marion, where Wayne Seybold has served as mayor since 2003.
Question: What is the national Hall of Fame located in Marion?
The prize pack is a gift certificate to Story Inn in Brown County, courtesy of Story Inn, and two passes to the Indianapolis Motor Speedway Hall of Fame Museum and two passes to tour Lucas Old Stadium, courtesy of Visit Indy.
The call-in phone number is (317) 788-3314, and please do not try to win the prize if you have won any prize from WICR during the past two months. Please do not call in to the show until Nelson has posed the question on the air.
Thanks!
Underwriting the project
Hoosier History Live welcomes new or renewal contributors Sue and Craig Thomson, Teresa Baer, Jane Hodge, Paul and Billie Fouts, Steve Barnett, Joe Young, Howard Creveling, Eunice Trotter, Dana Waddell and Clay Collins, Lorraine and Richard Vavul, Linda Gugin of Evansville, Marion Wolen, Jim and Marjorie Kienle, Tom Castaldi, Stacia Gorge, David Willkie, Kevin Murray, Jeff Swiatek, Dixie Richardson, Sharon Butsch Freeland and several anonymous contributors.
We are not staff members of any organization; rather, we are a small, independent production group trying to keep Hoosier History Live on the air, on the web, and in your inbox. Your gift goes primarily to support those individuals who are working so hard on the project, as well as to help defray the costs of maintaining our website, our email marketing software and our audio editing costs.
If you believe in supporting local artists, writers, historians and performers, look no further!
It takes only seconds to help us out. Just go to our website and click the yellow "Donate" button. Or, if you prefer the paper method, you may make out a check to "Hoosier History Live" and mail it to Hoosier History Live, P.O. Box 44393, Indianapolis, IN 46244-0393. We will list you on our website, unless you wish to remain anonymous. You also may memorialize a loved one if you wish; just make a note with either your online contribution or on your paper check. Thanks!

We also try to maintain some of those old-fashioned journalism principles about trying to keep editorial content separate from financial contributions.
For questions about becoming an underwriting sponsor (the underwriter level includes logos on our website and newsletter and spoken credits in the live show), contact our producer, Molly Head, at molly@hoosierhistorylive.org, or (317) 927-9101. If you have any questions at all about how we are organized, please feel free to talk to our producer.
Also, the Irvington Library Listening Group continues to meet on a regular basis from noon to 1 p.m. on Saturdays to listen to and discuss the live show. If you think you would enjoy listening with fellow history lovers, just stop by the library at 5626 E. Washington St. in Indianapolis and ask for the listening group.
By the way, it's easy to form your own listening group; all you need is a relatively quiet room with comfortable chairs and either a radio or an online listening device to pick up the show from the live Web stream on Saturdays. We do have listeners all over the country. A weekly listening group is an easy way to get "regulars" into your organization or place of business.
Jan. 31 show
Guinness World Records and Hoosiers
During Super Bowl weekend, Hoosier History Live will focus on history-making achievements in offbeat athletic endeavors - as well as a buffet of other kinds of world records.
That's because our focus will be on Indiana people and places associated with Guinness World Records.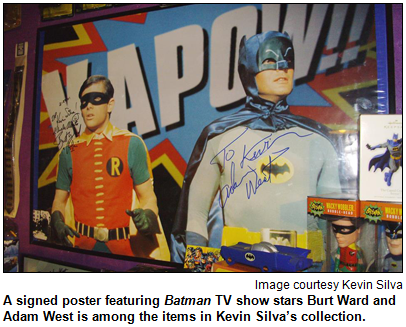 There are more of these connections than you might assume, in part because the famous Guinness Book of World Records has a long track record; it's celebrating the 60th anniversary of its annual editions. In addition, the records chronicled in the books - which rotate listings every year - draw on a massive, international database at Guinness that stretches back a century or more.
Nelson will be joined in studio by two Hoosiers who have set Guinness records. We also will explore world records that have involved the Indiana State Fair, Children's Museum, the Indianapolis 500 and Tamika Catchings, the star player for the Indiana Fever.
Our guests will be:
David Fisher of Westfield, who has carved out a career as an expert about the benefits - and techniques - of various forms of rope jumping. Known as the "rope warrior" and the author of Cool Jump Rope Tricks You Can Do, David set a world record for the most "rump jumps," a type of rope jumping in which both the push-off and landing occur only on the participant's, ahem, rear end.
And Kevin Silva of Indianapolis, proud owner of the world's largest collection of Batman memorabilia. Thanks to his massive collection of more than 2,501 pieces (ranging from lunch boxes, posters and neon signs to cowls), Kevin has been featured in national news media, as well as in the 2015 Guinness Book of World Records. An interview with him is included in the newly released Blu-Ray boxed set of the Batman TV series from the mid-1960s.
A London-based crew from Guinness came to Kevin's house last October to photograph his collection, which consumes his basement.
"They told me the Guinness database has 60,000 verified world records, and only about 3,300 to 3,500 are selected to be included in each year's edition," Kevin says.
By the way, "Batman collector" isn't his vocation. He's a songwriter, guitarist and the owner of Uncle Albert's, an amplifier repair business.
David, the rope warrior, also has been featured in national media, including Good Morning, America and The Today Show. In Indiana, he has appeared at events with popular Tamika Catchings, who holds the world record for the most free throws (more than 1,709) during a career in the WNBA. She also holds the world record for the most steals (more than 930) during a WNBA career.
The rump-jumping record - which David achieved on the set of a Los Angeles-based TV show in 1998 - involved 56 consecutive revolutions.
During our show, we also will share details about a world record set in 2013 at the Indiana State Fair. Remember the world's largest popcorn ball that was exhibited during the "Year of Popcorn" at the fair? It set a record by weighing 6,510 pounds.
At the Children's Museum last October, 250 preschool students helped set a Guinness World Record. They were among 4,000 children at five sites (in various states) who simultaneously participated in a vocabulary lesson.
Fun fact: The 2013 edition of the Guinness book lists a distinction from 1952 at the Indianapolis Motor Speedway. At age 22, Troy Ruttman became the youngest winner in Indy 500 history.
Learn more:
A nice comment
Janie reads us 'cover-to-cover'
"I read the entire Hoosier History Live e-newsletter each week, cover to cover," says Jane "Janie" Hodge, an Indianapolis educator and former WTTV Channel 4 children's TV personality. "Or, as it is online, I should say top to bottom! I look forward to receiving it."
Who makes the enewsletter? The trio of Nelson Price, Richard Sullivan and Molly Head combine their talents and create it each week. In a world of seemingly increasing mediocrity in media, these three individuals seem to enjoy doing things well.
A note of support
'We hope to see it broadcast far and wide'
A particularly nice letter of support came in some time ago from authors James Alexander Thom and Dark Rain Thom. We like to re-read it from time to time!
To Whom it May Concern:

Last Spring, my wife and I were interviewed by Nelson Price on his Hoosier History radio program, as authors of frontier and Native American history books. Mr. Price's program was so well prepared and conducted that we feel it should be made available to students and general audiences as widely as possible. His program is well-researched, all questions pertinent to the chosen theme, and moves along briskly. Listeners called in with questions and comments that were intelligent and relevant, a sign of an avid audience.

As historical writers, we try to overcome the public's indifference to history, to bring alive in any way we can the important lessons of the past, and are enthusiastic about programs and writings that make those lessons interesting. The Hoosier History Live program does that so well that we hope to see it broadcast far and wide over this historically significant State of Indiana. It is an excellent program, worthy of extensive distribution and strong support.

James Alexander Thom & Dark Rain Thom, authors
Bloomington, Indiana
July 14, 2011
Shows, we got shows
We have more than 200 Hoosier History Live! radio shows completed, as a matter of fact. And we need to get show audio onto the website, which we are doing by and by, but we sure could use some sponsorship assistance as we edit and publish audio for each archived show. Take a look at the list below and check out all the opportunities for sponsoring a slice of original Hoosier History Live! content on the Web.
No one else is doing anything quite like what we're doing. We are the nation's only live call-in radio program about history. We offer a permanent and growing archive of quality content, available for sponsorship opportunities.
If you are interested in becoming a sponsor of Hoosier History Live!, click here or call Molly Head at (317) 927-9101 for more info.
What people are saying about Hoosier History Live!
"Hoosier History Live is a fun and interesting way to learn about the heart and soul of Indiana. No boring classes or books here! The production team does an outstanding job."
Judy O'Bannon, civic leader and public broadcasting producer
"The folks at Hoosier History Live! are able to find great stories and the people to tell them - people and stories that you seldom hear on the national air."
Dr. James H. Madison, author and IU history professor
"As museums and educational institutions scramble to make their offerings more interactive, more entertaining and more 'relevant' to today's digitally obsessed consumers, Hoosier History Live! seems to have mastered that formula."
Glynis Worley, rural Bartholomew County listener
"Hoosier History Live! is a perfect place to consider and reconsider history ... not just what happened in the past, but what it may mean in the present. Nelson Price is the perfect host: enthusiastic, curious and knowledgeable. Tune in to Hoosier History Live! and be prepared to be surprised."
James Still, playwright in residence, Indiana Repertory Theatre
"Hoosier History Live! is a fantastic opportunity for people to not only learn about history, but also become a part of the conversation. Much like our mission, the telling of Indiana's stories, Nelson and his guests wonderfully connect people to the past!"
John Herbst
President and CEO, Indiana Historical Society
"The links on the Friday Hoosier History Live! enewsletter are a great way to learn more about history, and from a variety of sources."
Jill Ditmire
Omni Media Specialist
"Distilling life experience into stories is an art. Telling stories of life experience for Hoosiers past and present will shape the lives of young people and enrich the lives of all in our state. Mr. Nelson Price brings alive the life experience of notable Hoosiers in Hoosier History Live!"
David T. Wong, Ph.D., President
DT Wong Consulting, LLC
Former Lilly research scientist who developed Prozac
"Nelson Price, more than anyone I know, infuses joy into the pursuit of history. And that joy rings out loud and clear on the radio show, Hoosier History Live!"
Marsh Davis
President, Indiana Landmarks
"No, I haven't heard of another call-in talk radio show about history. Our airwaves are now full of the worst vitriol! Give me the phone number for the show. I want to call in!"
Ken Burns, speaking at a preview of his film "The War" at Indianapolis Hebrew Congregation, April 18, 2007