July 11, 2020
Astronaut food and other unexpected links between the space program and Indiana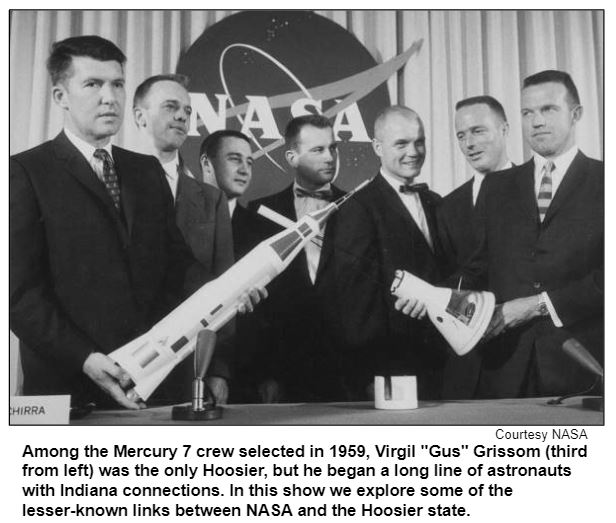 Ever since the selection of the original Mercury 7 astronauts in 1959 marked the dawn of the U.S. space program, it's been well known that a significant percentage of NASA astronauts, mission specialists and engineers have spent portions of their lives in Indiana. After all, Purdue University has long been nicknamed "Mother of Astronauts."
Less well known, however, is Indiana's connection to the dehydrated food that has been the chow for many of the U.S. space program's intrepid cosmic explorers.
And then there's the Hoosier state's link to the physician who treated several astronauts who became household names during the 1960s, including Virgil "Gus" Grissom, John Glenn and Neil Armstrong.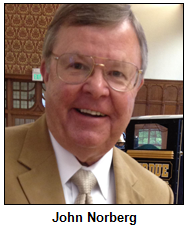 Hoosier History Live will spotlight these unexpected links just as space travel is receiving renewed attention with the recent launch of a capsule by SpaceX, the rocket company founded by Elon Musk that took two NASA astronauts to the International Space Station. The mission "ended a nine-year launch drought for NASA, the longest such hiatus in its history," according to a USA Today report. (NASA had been relying on Russian spaceships to take U.S. astronauts to and from the space station).
Note to listeners who may be day-dreaming about blasting off as a civilian space traveler: Your prep could be overseen by a Purdue alum who works with civilians likely to become the first space tourists.
Our guest, Purdue historian John Norberg of Lafayette, will share details about various intriguing - but seldom highlighted - links between Indiana and the space program. A retired columnist for the Lafayette Journal & Courier who has been inducted into the Indiana Journalism Hall of Fame, John has been a guest on previous shows, including those that explored Astronauts and Purdue and Amelia Earhart's connections to Indiana.
So what's the skinny on the astronauts' food?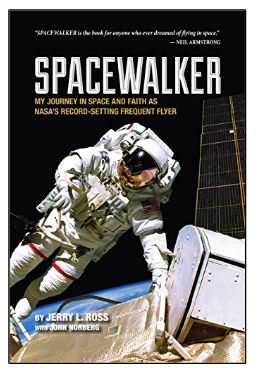 A former Indiana farm girl who studied home economics at Purdue supervised the packaging of food consumed by shuttle crews for several years, among other responsibilities. Karen Pearson Ross (Purdue class of '71) grew up on a farm in Sheridan, Ind., and eventually married popular NASA astronaut Jerry Ross.
Her husband liked to quip that he was the only one among his colleagues who enjoyed "home cooking" while in space. Both Karen and Jerry Ross, who grew up in Crown Point, Ind., are now retired. Our guest John Norberg collaborated with Jerry Ross on his autobiography, Spacewalker: My Journey in Space and Faith as NASA's Record-Setting Frequent Flier (Purdue University Press, 2013).
In addition to sharing details about Karen Ross' cosmic culinary work, John Norberg will discuss Dr. Steve Beering, the former, long-time Purdue president (1983-2000) who died in April at age 87. Beginning in the early 1960s, Dr. Beering was the physician for Grissom, a native of Mitchell, Ind., Glenn, Alan Shepard and others among the original Mercury 7 astronauts.
Dr. Beering, who was on the medical staff at Lackland Air Force Base in Texas then, later gave Neil Armstrong his first physical for the astronaut program. Dr. Beering went on to become the dean of the IU School of Medicine before serving as Purdue's president.
Currently, Purdue alum Beth Moses (class of '92) is an astronaut instructor training people who will become the first space tourists. Although she works for Virgin Galactic, the company that hopes to send tourists into space, Beth Moses officially is classified as a NASA astronaut, according to John Norberg. She traveled into space on a Virgin Galactic test flight in 2019.
Roadtrip: Blue Springs Caverns
Guest Roadtripper and educator Ken Marshall suggests we visit "America's greatest voyage underground" - Blue Springs Caverns, located in southern Indiana, just west of US 50 between Bedford and Mitchell.
The cave system is a karst and river type cave formation and drains a 15 mile sinkhole plain. Blue Springs Caverns contains 21 miles of surveyed passages and has the longest known subterranean river in the United States, with approximately 3 miles of navigable river. And of course, you can take a boat ride on the underground river!
You'll also want to check out the Colglazier Visitor Center, named for the farm family that once hosted visitors to the cave entrance on their dairy farm.
On the front porch of the visitor center, kids of all ages can "prospect" for gemstones and fossils at the Myst'ry River Gemstone Mine.
Ken says that visitors should be prepared for some exercise: you must walk 400 feet to get down into the cave to take the boat trip. And of course, you must also walk back up at the end! As a comparison, the Soldiers and Sailors Monument in downtown Indianapolis is only 284 feet high.
Please note: in this time of Covid-19 pandemic, all visitors are required to wear a mask in the cave and visitor center.
History Mystery
In 1968, one year after the tragic death of astronaut Virgil "Gus" Grissom in a fire during a ground test of the Apollo 1 capsule that he was commanding, a U.S. Air Force base north of Kokomo was renamed in honor of the Indiana native.
Established in the 1940s as a Naval installation, it became an active Air Force base under a different name. After being renamed Grissom Air Force Base, it continued to serve in that capacity until the 1990s. Then it was downsized to an Air Force Reserve installation, with the name changed again to Grissom Air Reserve Base to reflect the designation. The installation includes the Grissom Air Museum, a military aviation museum with an outdoor display of more than 20 aircraft.
Question: What was the original name of the Air Force installation that today is the Grissom Air Reserve Base?
The call-in number is (317) 788-3314. Please do not call in to the show until you hear Nelson pose the question on the air, and please do not try to win if you have won any other prize on WICR during the last two months. You must be willing to give your first name to our engineer, you must answer the question correctly on the air and you must be willing to give your mailing address to our engineer so we can mail the prize pack to you.
The prizes this week are two tickets to the Seiberling Mansion and a gift certificate to Windmill Grill, all in Kokomo, courtesy of Howard County Historical Society and Peggy Hollingsworth.
Share our Hoosier History Live podcasts, please!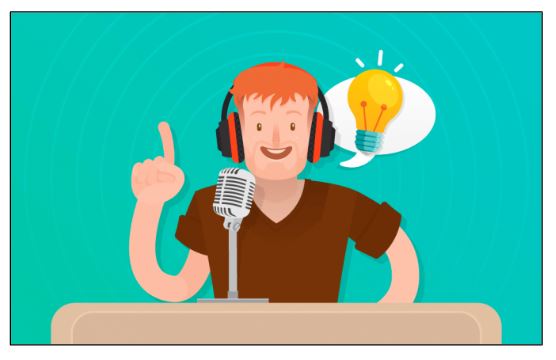 Calling all past guests, fans, listeners, readers, etc. Please copy and paste any of our podcast links to any website, social media platform, or blog! Any media that pertains to the show's topic. Or doesn't petain! We trust your judgement.
Don't worry about copyright; all of our credits, including underwriter credits, are already in the podcast. Just copy and paste the link. If you don't know how to do it, have your grandkids do it!
Can't find a particular podcast you'd like to share or listen to? Click here to get to a searchable index of our shows and podcasts; you can also click the link at the top of our website and newsletter.
Sharing the link to our podcasts is great for our "numbers" and distribution statistics. It helps us, really!
July18, 2020 - coming up
Disney animator Bill Peet, illustrator and children's book author
Almost like the beginning of a Disney movie, this story starts with a boy captivated by animals, but distressed by turbulence in his family.
After growing up in Indianapolis during the years following World War I - and attending Arsenal Technical High School and what was then the John Herron Institute of Art - Bill Peet went on to be generally considered the greatest storyboard artist at Disney Studios. Peet is the only artist to have created all of the storyboards for a Disney animated movie; he did that for two classics, One Hundred and One Dalmatians (1961) and The Sword in the Stone (1963). (During the era before computer-generated animation, several storyboard artists typically would create one movie.)
During and after his 27 years at the studio - where Peet's relationship with founder Walt Disney was periodically volatile - he wrote and illustrated about 30 children's books sold internationally. Almost all of his books - which include The Wump World (1970) and The Ant and the Elephant (1972) - remain in print today, nearly 20 years after his death in 2002.
Peet's books fascinated Ken Avidor as a boy growing up in New York, inspiring him to become a sketch artist and cartoonist. Ken, who now is based in Indianapolis, will be Nelson's guest to share insights about Peet, whose years with Disney included significant work on such beloved films as Pinocchio (1940) and Dumbo (1941) - as well as the early development of The Jungle Book (1967), although a rift with Walt Disney resulted in Peet leaving the studio during production of that animated classic.
After the break with Disney, he focused on his children's books, which often were inspired by his Hoosier childhood, including Chester, the Worldly Pig (1978), about a restless hog who runs off from an Indiana farm to join a circus. The books were so successful that Peet often was regarded as on par with his contemporary, the legendary children's author Dr. Seuss.
So why isn't Peet better remembered, even in his home state?
That's a question Ken Avidor will discuss during our show, along with sharing insights about the themes that reoccur in Peet's work. Cruelty within the animal kingdom - along with the impact of human "progress" on animals - were predominant storylines.
Born in the Ohio River town of Grandview, Ind., in 1915, Bill Peet was 3 years old when his family moved to the eastside of Indianapolis. Although family members lived in several houses, Peet wrote in Bill Peet: An Autobiography (1989) that his happiest years were when they lived with his maternal grandmother in what is now called the Emerson Heights neighborhood. That's when Peet's father, whom he described as a continual source of conflict, abandoned the family for 10 years.
Also during his youth, Peet explored creeks and woods near his home, sketching wildlife. At Tech High School, Peet wrote, he was failing almost all of his classes until a friend advised him to study art.
Preserving history for the future: Indiana Memory and Digital Public Library
For twelve years Hoosier History Live has been working hard to bring our listeners fascinating stories about the heritage of our beloved state, but we know that someday we ourselves will be a part of history. As an example, as many as 8 percent of the guests who have appeared on our show are now deceased. And many of our old shows are on CDs safely stored away, ready for digital archiving.
That's why we're so excited about our partnership with Indiana Memory and the Digital Public Library of America. Both projects seek to preserve and provide access to valuable primary sources that make up the culture and history of our state and the nation at large.
Working with the Indiana State Library we've begun uploading and cataloging digital files of our radio shows and weekly newsletters so that they can be available for research now and in the future.
And while we believe that this project is of great value, the cataloging and archival work that it requires is straining our already stretched budget.
Won't you consider making a donation to support our work on the Indiana Memory and DPLA projects? All you have to do is scroll up and hit the yellow "Donate" button.
That way, your grandchildren will be able to enjoy Hoosier History Live as much as you do.
Get involved with Hoosier History Live!
Would you like to contribute prizes for our History Mystery? It's a great public relations move for your business or organization. Hoosier History Live listeners are an educated, sophisticated bunch - just the kind of customers or supporters you'd like to reach.
If you would like to contribute a History Mystery prize, we prefer items that can be mailed in a standard business envelope, such as a gift certificate or tickets.
Also, we are looking for a downtown or southside (near UIndy) restaurant that would like to host our show guests for lunch about 1:30 pm Saturdays after the live show. In exchange we will offer show underwriting.
And finally, if you would like to start a listening group to listen to the live show Saturday from noon to 1, it's a fun way to get people into your business or organization. Great for libraries, small businesses, and senior centers, too. All you need is a quiet room and a listening device. And an organizer.
Interested in any of these ideas? Contact molly@hoosierhistorylive.org for details.
Feedback from our supporters
"I love the podcasts..."
"I love the podcasts! I work on Saturdays and cannot always hear the live broadcasts. Sometimes I also like to listen a second time."


- Terri Gorney, Fort Wayne listener
"... a compelling and engaging media project..."
"Molly Head and Nelson Price are Indiana-based visionaries who have created a compelling and engaging media project with Hoosier History Live. Podcasts, website, enewsletter, and live call-in radio show; it's all there!"


- Keira Amstutz, President and CEO, Indiana Humanities
"...best Americana-themed show..."
"Hoosier History Live is the best Americana-themed show anywhere on radio!"
-John Guerrasio, former IRT actor
"...great value to sponsors..."
"Hoosier History Live has amassed a vast library of content over the years, both with the show audio and newsletter material. I believe that the Hoosier History Live content has great value to sponsors and advertisers via widespread online distribution. Nowhere else do you find the fresh new material each week, the depth of stories, the richness of detail, and the long-term consistency."
- John McDonald, CEO, ClearObject in Fishers, Indiana, Inc. Magazine's fastest-growing IT company in Indiana for 2014, 2015, 2016 and 2017.
"...always a great show"
"Hoosier History Live is always a great show. We did a small sponsorship as a gesture of support, and I didn't think a little history show would have much impact. But many people mentioned to me that they had heard our credit on the radio."
G.B. Landrigan, Realtor, Certified Residential Specialist

"...a great way to represent what I do..."
"I have thoroughly enjoyed my experiences with Nelson Price and the Hoosier History Live team. I feel being on the show was a great way to represent what I do with motorsports history. I am particularly excited by the show's new distribution through a podcast and making it accessible live through the Web."
-Mark Dill, owner, FirstSuperSpeedway.com

"...'Live'--and 'Lively' as well..."
"Hoosier History really is 'Live'--and 'Lively' as well. The program brings to new audience the delight and wisdom that comes with knowing more of our past and our connections as Hoosiers."
James H. Madison, Emeritus History Professor, Indiana University
"...does more to promote Indiana history..."
"Hoosier History Live does more to promote Indiana history than does any single source."
Andrea Neal, Indianapolis author and educator
"...fun and interesting..."
"Hoosier History Live is a fun and interesting way to learn about the heart and soul of Indiana. No boring classes or books here! The production team does an outstanding job."
Judy O'Bannon, civic leader and public broadcasting producer
"...infuses joy into the pursuit of history..."
"Nelson Price, more than anyone I know, infuses joy into the pursuit of history. And that joy rings out loud and clear on the radio show, Hoosier History Live."
Marsh Davis, President, Indiana Landmarks
"...interactive, more entertaining and more 'relevant'..."
"As museums and educational institutions scramble to make their offerings more interactive, more entertaining and more 'relevant', Hoosier History Live seems to have mastered that formula."
Glynis Worley, rural Bartholomew County listener
"...enthusiastic, curious and knowledgeable..."
"Hoosier History Live is a perfect place to consider and reconsider history ... not just what happened in the past, but what it may mean in the present. Nelson Price is the perfect host: enthusiastic, curious and knowledgeable. Tune in to Hoosier History Live and be prepared to be surprised."
James Still, playwright in residence, Indiana Repertory Theatre
"...a great way to learn more about history..."
"The links on the Friday Hoosier History Live enewsletter are a great way to learn more about history, and from a variety of sources."
Jill Ditmire, Omni Media Specialist
"...I want to call in!

..

"No, I haven't heard of another call-in talk radio show about history. Our airwaves are now full of the worst vitriol! Give me the phone number for the show. I want to call in!"

Ken Burns, speaking at a preview of his film "The War" at Indianapolis Hebrew Congregation, April 18, 2007