As part of our switch to the new .ORG domain, in December we will begin sending this newsletter from a new email address: news@hoosierhistorylive.org. To ensure you keep receiving this newsletter, please add news@hoosierhistorylive.org to your list of safe senders!
You can listen to Hoosier History Live! live on the air each Saturday, or listen online at the WICR website during the broadcast. Or join our listening group at Bookmama's in Irvington to listen to, and discuss, the Saturday show. We invite you to visit our website!
Nov. 20 show
Kurt Vonnegut's relationship with Indy
"Indianapolis made me what I am today. The city was a terrific influence." - Kurt Vonnegut Jr. during an interview with Nelson in 1991
"Some very authentically nasty things happened to me here." - Vonnegut to The Indianapolis News in 1973
His ancestors were among the earliest Indianapolis families, not to mention among the most prominent and influential. Literary lion Kurt Vonnegut Jr., though, had a complicated, continually evolving relationship with his hometown, although he rejoiced in the resurgence of downtown and emphasized he felt honored by the citywide "Year of Vonnegut" events under way when he passed away in 2007.
As Hoosier History Live! salutes what would have been his 88th birthday this month, we will explore his attitudes toward the Hoosier capital, where his grandfather and father, both architects, designed landmarks that remain with us today. Nelson will be joined in studio by David Hoppe of Nuvo newsweekly, who befriended Vonnegut and escorted the author of Slaughterhouse Five (1969) and other bestsellers during his return visits. Our guests also will include Len Mozzi, a board member of the Kurt Vonnegut Memorial Library, which is getting under way in the historic Emelie Building, 340 N. Senate Ave. in downtown Indianapolis.
A 1940 graduate of Shortridge High School, where Vonnegut became an editor of the legendary Echo student newspaper, he frequently referred to Indianapolis and his boyhood in books such as Palm Sunday (1981) and A Man Without a Country (2005). Vonnegut's great-grandfather,
Clemens Vonnegut, arrived in 1851 from Germany during an explosive era of growth in the Hoosier capital. He founded a chain of hardware stores that had become the city's oldest family-owned business when it was sold more than 100 years later.Three of his four sons were involved in the enterprise.
But one son, Bernard Vonnegut, became a distinguished architect and designed the Athenaeum (initially known as Das Deutsche Haus), the flagship L.S. Ayres department store and other landmarks. (Much later, in the 1930s, Bernard's son, architect Kurt Sr., designed the Ayres clock) All of this was a source of pride to Kurt Jr., as was his Shortridge education.
However, the famous novelist also was highly critical of his hometown during its "Naptown" era.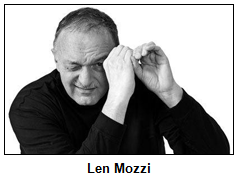 And decades earlier, his family experienced a dramatic reversal of fortune during the Great Depression; then they coped with the tragic death of Vonnegut's mother, a possible suicide.In some interviews during the 1970s, he even referred to Shortridge as an "elitist" school. Vonnegut also was outraged after a disastrous initial book signing (in the Ayres building, no less) for Slaughterhouse Five, despite the novel's spectacular reception elsewhere.
So there's much to explore during the show. Nelson and David were heavily involved in "Year of Vonnegut" events and spoke during a reflection of his life at the Indianapolis Museum of Art. Len, president of Indianapolis-based Dramatic Difference, which provides presentation,
theatrical and creativity skills to business leaders, is actively involved in the memorial library. It's being developed with the help of Vonnegut's daughters Edie and Nanny and his son Mark, who came to Indy shortly after his father's death to deliver what many experts think were his final written words: the speech he intended to give at Clowes Hall during the "Year of Vonnegut."
History Mystery question
Shortridge High School in Indianapolis has produced many distinguished grads in addition to Kurt Vonnegut, who was a member of the Class of 1940.The Class of '50, for example, included future U.S. Sen. Richard Lugar and Dan Wakefield, who would go on to write bestselling books such as Going All the Way.
Among Vonnegut's friends at Shortridge was a fellow editor of the Echo student newspaper named Madelyn Pugh. Several years later, as Madelyn Pugh Davis, she became a prominent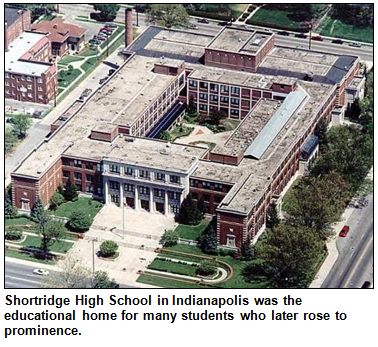 Hollywood-based writer during the Golden Age of radio and TV. In fact, she was the co-creator of a classic TV series shown in reruns to this day. She co-wrote most of the show's scripts.
Question: What classic TV series did Shortridge grad Madelyn Pugh Davis help create?
To win the prize, you must call in with the correct answer during the live show. The call-in number is (317) 788-3314, and the prize is a gift certificate to Scotty's Brewhouse, as well as a pair of passes to the Rhythm Discovery Center, courtesy of the Indianapolis Convention and Visitors Association.
Roadtripper
A Black Friday Roadtrip is being touted by Chris Gahl of the ICVA. Our Roadtripper tells us that each year more than 25,000 people from outside of Indianapolis travel to the capital city to take advantage of "Black Friday," exploring the city's numerous shopping centers and boutiques.
Often considered a great place to "getaway," the Conrad Indianapolis is offering an epic deal.
For only $99, you can stay at this upscale hotel - the same place Bush, Obama, Eric Clapton and Sidney Poitier have stayed. This rate includes coffee and valet parking. If you're looking for a place to eat the day before, on Thanksgiving, the Conrad will be offering a feast spread over a 20-foot-long buffet table, with complimentary champagne.
The Conrad is Hilton's luxury brand, a brand that was founded in 1919 by Conrad Hilton - his first hotel, in Mobley in Cisco, Texas. You don't have to travel to Texas to find a steal of a deal and be a tourist in your own hometown.
Your team on the Hoosier History Live! e-project,
Nelson Price, host and creative director
Molly Head, producer, (317) 927-9101
Chris Gahl, Roadtripper
Richard Sullivan, webmaster and tech director
Pam Fraizer, graphic designer
Garry Chilluffo, creative consultant
Please tell our sponsors that you appreciate their support: The Fadely Trust, Indiana Historical Society, Lucas Oil, Indiana Authors Award and Story Inn.
Acknowledgments to Print Resources, Indianapolis Marion County Public Library, Monomedia, Indiana Humanities Council, Indianapolis Convention & Visitors Association, WICR-FM, Fraizer Designs, Chelsea Niccum and many other individuals and organizations. We are an independently produced program and are self-supporting through organizational sponsorships, grants and through individual tax-deductible contributions through the Indiana Humanities Council. Visit our website to learn how you can support us financially.
Nov. 27 show
Rare movies with Indiana connections
Identifying the Hoosier links of some movies - such as Hoosiers (1986), Breaking Away (1979) and Rudy (1993) - is a breeze. Yet dozens of much more obscure films, both silents and talkies, also have major connections to Indiana because of their topics, settings, cast or directors. Some of these movies are in danger of becoming "lost."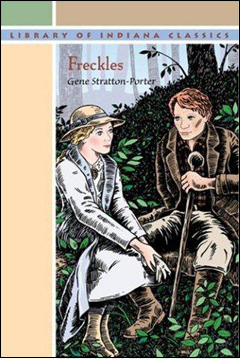 Nelson will be joined in studio by Indianapolis-based film historian and collector Eric Grayson, who has discovered the only surviving print of Freckles (1935), which was based on a bestselling book by Hoosier naturalist Gene Stratton-Porter.
Eric's vast collection of rare 16 mm and 35 mm films - which he shows at events across the state - includes other movie versions of Stratton-Porter's bestsellers such as A Girl of the Limberlost (1934) and Laddie (1940). And with the release this year of the movie Secretariat, shouldn't we pay heed to a movie about, arguably, an even greater, Indiana-born racehorse? Well, Eric owns (and hosts screenings of) The Great Dan Patch (1949), a biography of the fabled horse born in Oxford, Ind.
He also will share insights about The Hoosier Schoolmaster (1935) and about silent films starring Fort Wayne native Carole Lombard. To top it off, Eric will explain how even a movie as recent as Going All the Way (1997) - which was filmed in Indianapolis and based on Dan Wakefield's bestselling novel - is in danger of becoming lost. Drawing on his vast library of rare film-related material, Eric has done presentations from Kansas and New York to Finland.
© 2010 Hoosier History Live! All rights reserved.