You can listen to Hoosier History Live! live on the air each Saturday, or listen online at the WICR website during the broadcast. Or join our listening group at Bookmama's in Irvington to listen to, and discuss, the Saturday show. We invite you to visit our website!
Dec. 18 show
Soaring back to explore WASPs
The final surviving WASP in Indiana is 88-year-old Marty Wyall of Fort Wayne. For many years, she has been the official, national historian of the WASPs (Women Air Force Service Pilots), who were recognized last spring with a Congressional Gold Medal for their service during World War II.
Created in 1942 to address a severe shortage of pilots, the WASP program was the first in which women flew aircraft for the U.S. military, undertaking non-combat missions. The historic details are fascinating, and Marty Wyall will join Nelson to explore them.
So will Leslie Lorance, new media manager of the Indiana State Museum, where a current exhibit titled "In Her Honor" salutes Marty and other WASPs. More than 1,000 women earned silver wings to become WASPs; Marty graduated in the final class just days before the experimental program closed in December 1944, 66 years ago this month.
Although the WASPs were not involved in combat, they test-flew new and experimental planes from factories to military bases, towed targets to help train gunners in their shooting skills and undertook other challenges in the air. During their service, 38 WASPs died. Experts say their work paved the way - or blazed a route - for generations of women pilots who have followed.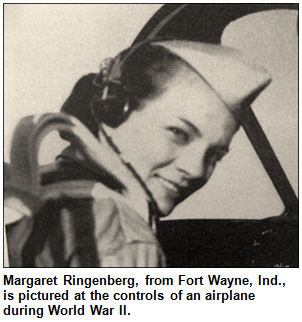 Marty (her real name is Mary Anna) was born in the town of Liberty in eastern Indiana, graduated from DePauw University in 1943 and had taken solo flying lessons prior to applying to the WASPs. After the war, she became a ferry pilot, then a flight instructor near Franklin, Ind. Even while marrying and raising a family in Fort Wayne, Marty continued flying and competing in transcontinental air races.
So did another WASP from the Fort Wayne area, Margaret Ringenberg, who was featured in Tom Brokaw's book The Greatest Generation (not to mention Nelson's Indiana Legends) and was named a Living Legend by the Indiana Historical Society several years ago; Margaret passed away in 2008. The exhibit at the State Museum honoring Marty, Margaret and the other WASPs - all of whom were civilian volunteers - continues through Aug 8.
A small fleet of insights:
The expectation among WASPs was they would become part of the military during their service. However, the program was abruptly canceled in 1944. More than 30 years later, the U.S. government honored their efforts and announced in 1977 that the WASPs could be recognized as veterans of World War II. Marty Nyall attended the ceremony last March in Washington during which the WASPs received the Congressional Gold Medal.
During World War II, some WASPs even were assigned to instruct male pilots.
Although a few WASPs managed to get jobs as pilots after the war, most were not with major airlines.
The late Margaret Ringenberg announced the war's end in 1945 to Fort Wayne residents by dropping 56,000 leaflets proclaiming "Japan Surrenders!" from a plane over the downtown of our state's second-largest city. Both newspapers in Fort Wayne were on strike, so a radio station hired Margaret to make the historic "news drop."
In 1946, Marty (who was known as Mary Anna Martin while a WASP) married Gene Wyall, one of her students during her stint as a flight instructor in Franklin. The couple moved to Fort Wayne, but Marty continued flying. In 1957, she became a flying partner in an air taxi and commercial service. She also has competed in races such as the Powder Puff Derby and the All-Women Transcontinental Air Race.
Learn more: Click here to listen to Susan Stamberg's NPR story, from March of 2010, about the Congressional Gold Medal awards in Washington.
History Mystery question
For most of World War II, Indiana's popular governor was Henry Schricker, a maverick Democrat from North Judson. Gov. Schricker maintained a high public profile across the state after he was elected in 1941, appearing at war bond rallies on Monument Circle with glamorous movie star Carole Lombard and even running (unsuccessfully) for the U.S. Senate in 1944 while also serving as governor. In his public appearances - including his speeches at war bond rallies - Gov. Schricker invariably wore a distinctive item of apparel that became his trademark.
Question: What article of clothing was identified with Gov. Henry Schricker?
To win the prize, you must call in with the correct answer during the live show. The call-in number is (317) 788-3314, and the prize is a gift card to Barcelona Tapas Restaurant and a one-night stay at Sheraton Indianapolis City Centre Hotel, courtesy of the Indianapolis Convention and Visitors Association.
Roadtripper
Chris Gahl of the ICVA tells us there's no better way to celebrate the holiday season than a visit to America's Christmas town, Santa Claus, Ind. This small town in Spencer County in southern Indiana devotes the entire month to the holiday, and this is the last weekend to join in the festivities.
The festivities include everything from Christmas tree lightings to dinner with Santa. Join a yuletide wine tasting at Christmas Lake Golf Course or family activities at Kringle Place, and be sure not to miss all the sweet treats at Santa's Candy Castle. At the end of the night, take a drive through Lake Rudolph's 1.2-mile "Santa Claus Land of Lights" for a special Christmas story.
Your team on the Hoosier History Live! e-project,
Nelson Price, host and creative director
Molly Head, producer, (317) 927-9101
Chris Gahl, Roadtripper
Richard Sullivan, webmaster and tech director
Pam Fraizer, graphic designer
Garry Chilluffo, creative consultant
Please tell our sponsors that you appreciate their support: Coby Palmer Designs, Dream Home Company Realtors, Indiana Historical Society, Lucas Oil and Story Inn.
Acknowledgments to Print Resources, Indianapolis Marion County Public Library, Monomedia, Indiana Humanities Council, Indianapolis Convention & Visitors Association, WICR-FM, Fraizer Designs, Chelsea Niccum and many other individuals and organizations. We are an independently produced program and are self-supporting through organizational sponsorships, grants and through individual tax-deductible contributions through the Indiana Humanities Council. Visit our website to learn how you can support us financially.
What's new with Hoosier History Live!
Congratulations to our own Nelson Price for winning the 2010 Dunn Award for having written the best article to appear this year in the Indiana Historical Society's magazine, Traces of Indiana and Midwestern History.
Nelson won for his article "Ryan White: Twenty Years Later," which appeared in the magazine's Winter 2010 issue. Stay tuned for a Hoosier History Live! show about that dignified young man who blazed a trail for AIDS understanding and awareness.

Nelson received the award at the IHS Founder's Day dinner on Monday, Dec. 6, at the Eugene and Marilyn Glick Indiana History Center.
Consider a donation for the holidays
Do you enjoy listening to the show and perusing its archives on our website? It's the end of the year, a great time to make an individual tax-deductible donation.
To do so, write out a check to "Indiana Humanities Council" and put "to benefit Hoosier History Live!" in the memo section of the check.
Mail the check to:
Indiana Humanities Council
1500 N. Delaware St.
Indianapolis, IN 46202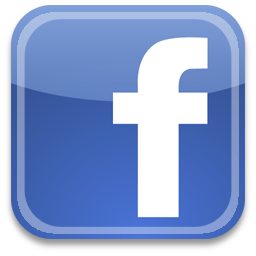 Be sure to include your name and address so that we can thank you.
We thank Louellen Test Hesse, Patricia Rooney, Loretta and Reid Duffy, Jennifer Smith, Barb and Steve Tegarden, Theresa and David Berghoff, and several anonymous individuals who have wished us well by making donations in the past.
If your business or organization would like to sponsor the show, contact Molly Head at (317) 927-9101 or at molly@hoosierhistorylive.org. And consider becoming a Facebook fan of the show, too!
Christmas Day
No show on Dec. 25; we'll be back on New Year's Day!
Hoosier History Live! will be pre-empted on Saturday, Dec. 25 for special programming of holiday music on WICR-FM. We will return with the new year - on New Year's Day! - with a new show.
© 2010 Hoosier History Live! All rights reserved.