You can listen to Hoosier History Live! live on the air each Saturday, or listen online at the WICR website during the broadcast. We invite you to visit our website!
Jan. 29 show
Judy O'Bannon on historic preservation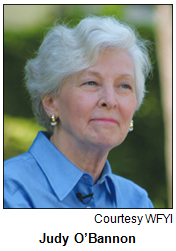 For decades, Indiana's former First Lady Judy O'Bannon has been well-known for her advocacy of preserving historic landmarks and buildings. What sparked this passion? Mrs. O'Bannon, who was named a Living Legend by the Indiana Historical Society in 2004, will join Nelson in studio to answer that question. She also will share insights about a range of history and preservation-related issues as well as Judy O'Bannon's Foreign Exchange, her periodic series on WFYI-TV/Channel 20 that takes Hoosier viewers to intriguing international sites. (Mrs. O'Bannon also recently returned from a trip to Romania, and last year she traveled down the Amazon River.)
She's also putting together a documentary about the restoration of the historic Central Avenue United Methodist Church as the new headquarters of Indiana Landmarks, where she has been a longtime board member. She currently is secretary emerita of the Indiana Landmarks board, as well as a trustee of the National Trust for Historic Preservation.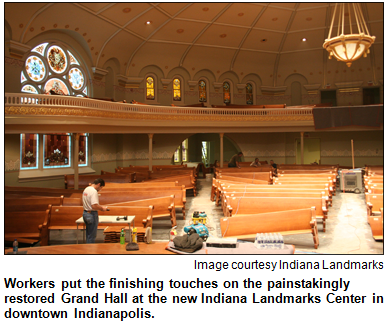 Many listeners will recall that before her late husband Frank O'Bannon served as Indiana's governor from 1997 to 2003, the O'Bannons lived in a historic home in the Old Northside neighborhood, in downtown Indianapolis, during his years as lieutenant governor. Their former home is barely a stone's throw from the new Indiana Landmarks Center, formerly Central Avenue United Methodist Church.
The O'Bannons met at Indiana University on a blind date in the 1950s and raised their three children in Corydon, Frank O'Bannon's hometown. Their son Jonathan is publisher and president of The Corydon Democrat, an award-winning weekly newspaper that has been owned for several generations by the O'Bannon family.
(In addition to practicing law in Corydon before launching his political career, Frank O'Bannon wrote news and sports stories and took photos for The Corydon Democrat.) While serving his second term as governor, Frank O'Bannon died suddenly in 2003 at age 73.
During her husband's years as governor, Mrs. O'Bannon led delegations of Hoosiers to South Africa, Russia and other overseas destinations. Several of the trips were medical and humanitarian missions.
As the state's First Lady, Mrs. O'Bannon also initiated a renovation of the Governor's Mansion in Indianapolis, to make the historic North Meridian Street house accessible to the handicapped.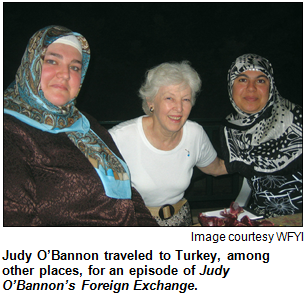 Judy O'Bannon - then Judy Asmus - grew up on the Northside of Indianapolis and graduated from Shortridge High School. At Indiana University, where she was Phi Beta Kappa, Mrs. O'Bannon majored in social work. Then she became the first woman to attend the Louisville Presbyterian Theological Seminary. Nelson plans to ask her about that seminary experience, as well as a trove of preservation topics.
Mrs. O'Bannon's civic activities also have included involvement with the Indiana Main Street Council and the Indiana State Museum, where she served as a board member. Her Judy O'Bannon's Foreign Exchange program has taken Central Indiana television viewers to India, Jamaica, Turkey, Serbia and Moldova.
Today, Mrs. O'Bannon once again lives on the Northside of Indianapolis, and she has then/now insights about Broad Ripple and other neighborhoods she frequented during her childhood and teen years.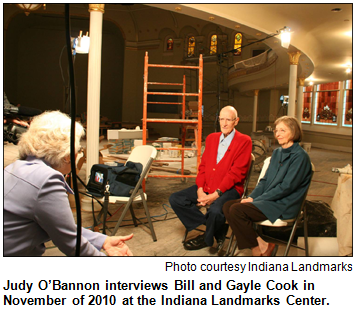 Please tune in and join us as we welcome one of the state's best-known women to Hoosier History Live!
History Mystery question
Judy O'Bannon's alma mater, Shortridge High School, was attended by many other Hoosiers who have risen to prominence in politics or literature. Other Shortridge graduates include U.S. Sen. Richard Lugar and novelist Dan Wakefield (both members of the Class of '50) and Kurt Vonnegut Jr., the late literary icon, who graduated in 1940.
The Class of '49 included a future Hoosier politician. After Shortridge, he attended Indiana University and served in the Marines during the Korean War. Then he became a lawyer before embarking on a long career in politics. He retired in 1997 and has written several books.
Question: Name the Hoosier politician.
To win the prize, you must call in with the correct answer during the live show.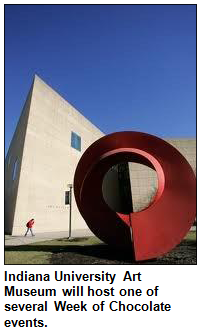 The call-in number is (317) 788-3314, and the prize is a one-night weekend stay in a deluxe room at the Marriott Indianapolis Downtown at 350 W. Maryland Street, courtesy of the ICVA.
Roadtripper: Week of Chocolate in Bloomington
Chris Gahl of the ICVA will tempt us to with a sweet Roadtrip this weekend to the Bloomington Week of Chocolate. Visit Sundaes on Saturday at the
Monroe County History Center, and on Sunday visit the Indiana University Art Museum for The Art of Chocolate. This evening is filled with artwork from more than 34 artists, decadent hors d'oeuvres and drinks, live entertainment and chocolate creations by top chefs.
Other events later the week include Chocolate Bingo, the Inaugural Chocolate Luncheon, Chocolate Olympics, Death by Chocolate, Chocolate Prom and Wonka's Chocolate Carnival. Tell them the Roadtripper sent you!
Join us Feb. 17 as we celebrate three years on the air!
Can you believe it? Hoosier History Live! has been on the air for three years! We are proud to have become a unique asset to the state of Indiana, producing original content every week that is then added to our growing online archive. Thanks to all who have listened, clicked, browsed and supported the show!
We plan to be around quite awhile longer, contributing to Indiana's culture and offering a well-reported take on our state's rich and varied history.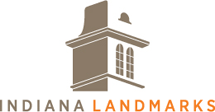 Come join in the festivities as we celebrate three years on the air at the Morris-Butler House, 1204 N. Park Ave. in Indianapolis, on Thursday, Feb. 17 from 5 to 8 p.m.
You can click here to RSVP, or send an email to molly@hoosierhistorylive.org.
Thanks to our hosts, Indiana Landmarks.
Stop by anytime during the event. We will be delighted to see you!
Your team on the Hoosier History Live! e-project,
Nelson Price, host and creative director
Molly Head, producer, (317) 927-9101
Chris Gahl, Roadtripper
Richard Sullivan, webmaster and tech director
Pam Fraizer, graphic designer
Garry Chilluffo, creative consultant
Please tell our sponsors that you appreciate their support: Broad Ripple Brewpub, Nestle Inn, Yats restaurants, Indiana Historical Society, Lucas Oil and Story Inn.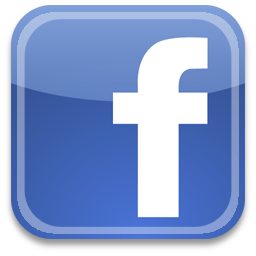 Acknowledgments to Print Resources, Indianapolis Marion County Public Library, Monomedia, Indiana Humanities Council, Indianapolis Convention & Visitors Association, WICR-FM, Fraizer Designs, Chelsea Niccum and many other individuals and organizations. We are an independently produced program and are self-supporting through organizational sponsorships, grants and through individual tax-deductible contributions through the Indiana Humanities Council. Visit our website to learn how you can support us financially.
Feb. 5 show
Jazz history in Indy with Chuck Workman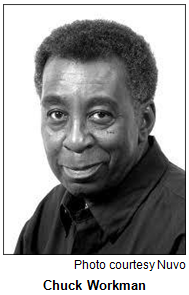 To explore jazz heritage in the Hoosier capital - including the heyday of Indiana Avenue nightspots as Hoosier History Live! salutes Black History Month - who could be a better guest than a native son who lived through the fabled era and is renowned for talking and writing about local jazz, then and now?
We didn't need to search far to find this inductee into the Indianapolis Jazz Hall of Fame. Among his gigs as a multi-media connoisseur, Chuck Workman is the popular host of two shows on WICR-FM, Saturday Evening Jazz with Chuck Workman and Sunday Morning Jazz with Chuck Workman.
He also has been writing a Nuvo column about the Indy jazz scene for 18 years, almost since the inception of the newsweekly.
A true broadcasting pioneer, Chuck became the state's first African-American TV sports director, at WTTV/Channel 4 inn the 1970s. His accomplishments (which include organizing and promoting jazz concerts) are abundant, and Chuck will join Nelson in studio to share insights about how they all began and the history he has witnessed.
He grew up in Lockefield Gardens and attended Cathedral High School (Class of '50) during the era when it was all-male, located downtown and when only about seven fellow students there were black. As a teenager, Chuck began patronizing the legendary clubs along Indiana Avenue and got to know the jazz greats associated with the scene, including the late Wes Montgomery and composer-musician-educator David Baker, who shared his own Indiana Avenue experiences with Hoosier History Live! listeners shortly after our debut three years ago.
"Indiana Avenue was a city within a city, a culture within a culture," Chuck says. When Indiana Black Expo honored Chuck last summer, Nuvo called its jazz columnist - who also has been a TV sportscaster as well as a music director and host with various Indy radio stations - "the hardest-working man in showbiz, and other bizzes as well." Who won't be intrigued by this inexhaustible jazz enthusiast's riffs on history?
© 2011 Hoosier History Live! All rights reserved.