You can listen to Hoosier History Live! live on the air each Saturday, or listen online at the WICR website during the broadcast on any computer with speakers, anywhere, or on a smartphone. We invite you to visit our website!
April 2 show
James Alexander Thom and Dark Rain on historical fiction
Acclaimed far and wide for the depth of his historic research - his novels have sold more than 2 million copies around the world - James Alexander Thom is the best-known author currently living on Indiana soil.
Not only will Nelson be visited by this legendary Hoosier who prefers to be called "Jim" (what would you expect from a nature lover who lives in a 19th-century log cabin that he moved and reconstructed himself on a ridge near a forest in Owen County?), they also will be joined by Jim's wife, Dark Rain Thom, a Shawnee elder, tribal historian and fellow author.
Jim, whose novels have included Follow the River, which hit the New York Times bestseller list in 1981, and Panther in the Sky (1989), about the great Shawnee leader Tecumseh, will share insights and challenges about writing historical fiction. The Indiana Magazine of History calls him a "master of the form" in a review of Jim's newest book, The Art and Craft of Writing Historical Fiction (Writer's Digest Books).
Dark Rain, who served on the Lewis and Clark Bicentennial Planning Council, and Jim also are the co-authors of Warrior Woman (2004), a novelistic portrait of a real-life, female Shawnee leader of the 1770s. Drawing on their historical research, the Thoms describe the Shawnee "warrior woman," whose name was Nonhelema, as articulate, "imposing at more than six feet tall" and desirous of peace. Compelled to fight when her tribe's homes were threatened by thousands of Virginians, she rode into battle "covered in war paint" - and ultimately ended up, as the Thoms put it, "estranged from her own people - and betrayed by her white adversaries."
During what is guaranteed to be a memorable show, Nelson will talk to the husband-and-wife team about myths concerning the Shawnee, as well as their historic home. A native of Owen County, Jim did much of the salvage and reconstruction work himself on the cabin, reassembling it log by log, using material from the 1800s, and sleeping in a tent during the process.
(During that stretch, he wrote at night by kerosene light.) The westward view from his secluded cabin - a panorama of a valley - is said to be nearly identical to the view 200 years ago.
His bestseller Follow the River is a fictional account of the true story of a white woman's capture by the Shawnee in 1755 and her eventual escape, which took her 1,000 miles. Jim's other bestsellers have included Long Knife (1979), about the exploits of George Rogers Clark during the Revolutionary War, and Sign-Talker (2000), which focuses on a French-Shawnee scout who provided invaluable assistance to Lewis and Clark.
After Jim and Dark Rain met at a Shawnee encampment in Ohio, the couple married in 1990. Before co-writing Warrior Woman with her husband, Dark Rain was the author of Kohkumthena's Grandchildren (1994), a history of the Shawnee. Fun fact: The artwork for her book's cover is an illustration of a Shawnee elder and a grandchild created by James Alexander Thom.
In addition to his creative and literary talents, Jim is known for going to great lengths to recreate the noises, smells and other sensations of the historic settings and experiences depicted in his books. According to several accounts, Jim fasted for so long while doing the research for Long Knife - he wanted to accurately and precisely describe the experience - that he nearly starved to death. For other book projects, Jim has waded through icy streams during winter.
In The Art and Craft of Writing Historical Fiction, he explains that he finds doing the research "as exciting and fascinating as doing the writing." He has tracked down letters, journals, census reports and vintage newspapers, in addition to immersing himself in the sensory experiences of his characters.
His non-fiction books include The Spirit of the Place (1995), a celebration of Indiana's hill country that pairs Jim's descriptive prose with sweeping photos by acclaimed Indiana photographer Darryl Jones. The Indianapolis Star lauded Jim's text as "spare, yet evocative."
"I'm so glad that I grew up with the sense that the past isn't 'back there,'" Jim told Nuvo Newsweekly in 2009. "History isn't 'back there.' We're still in it. It's a river. Everything that goes into it affects everything else, and we're creating more of it."
Not only are the Thoms' admirers legion, we can't resist noting Jim won the inaugural Indiana Authors Award in 2009 given by the Indianapolis-Marion County Public Library Foundation.
Roadtripper
Chris Gahl of the ICVA will suggest that we take a roadtrip to the one of the most spectacular hilltops in Brown County, the T.C. Steele State Historic Site just southwest of Nashville.
Famed "Hoosier Group" artist T.C. Steele's magnificently placed House of the Singing Winds will host Selma's Secret Garden Tea Party on Saturday, April 9 at 11 a.m.
Selma Steele was T.C. Steele's eclectic second wife, and the party will feature tea and goodies in Selma's garden, along with an opportunity to see the Arts and Crafts Moments exhibit in the house.
All ages are welcome, and registration is required. More information is available on the web link or at (812) 988-2785.
History Mystery question
In 1981, the historical novel Follow the River, by James Alexander Thom, spent several weeks in a row on The New York Times bestseller list. Follow the River focuses on a young Virginia woman captured by the Shawnee and her 1,000-mile escape. Follow the River was replaced on the bestseller list by a much different type of book, one that focused on a comic strip character with Hoosier connections.
Question: Name the comic strip character whose book replaced James Alexander Thom's Follow the River on the bestseller list in 1981.
To win the prize, you must call in with the correct answer during the live show. The call-in number is (317) 788-3314, and please do not call until you hear Nelson pose the question on the air. Please do not call if you have won a prize from any WICR show during the last two months.
The prize is two tickets to the Indiana Wine Fair in Brown County on April 30, courtesy of the Indiana Wine Fair, plus an overnight stay for two at the Conrad Indianapolis during the month of April, courtesy of the ICVA. The stay at the luxurious Conrad might be a special benefit for those who listened to last week's Hoosier History Live!; the show about Victorian women "behind closed doors" was a little steamy!
Your Hoosier History Live! team,
Nelson Price, host and creative director
Molly Head, producer, (317) 927-9101
Chris Gahl, Roadtripper
Richard Sullivan, webmaster and tech director
Pam Fraizer, graphic designer
Garry Chilluffo, creative consultant
Michele Goodrich, grants consultant
Please tell our sponsors that you appreciate their support: A Progressive Journey through Indiana History, Indiana Historical Society, Indiana Humanities, Lucas Oil and Story Inn.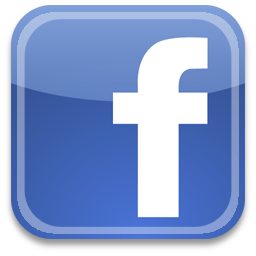 Acknowledgments to Print Resources, Indianapolis Marion County Public Library, Monomedia, Indiana Humanities, Indianapolis Convention & Visitors Association, WICR-FM, Fraizer Designs, Chelsea Niccum and many other individuals and organizations. We are an independently produced program and are self-supporting through organizational sponsorships, grants and through individual tax-deductible contributions through the Indiana Humanities Council. Visit our website to learn how you can support us financially.
April 9 show
Freedom seekers before the Underground Railroad
Tales about the Underground Railroad have captivated the public for generations. Did you know, though, that hundreds of African-Americans journeyed to freedom in the earliest days of Indiana - in some cases, several years before we achieved statehood in 1816? Many of these African-American freedom seekers were slaves who were brought from the South to Indiana, and then set free. Others escaped and fled to Hoosier towns and rural areas.
To share the intriguing but little-known details of "freedom seeking" before the Underground Railroad era (generally defined as beginning in the mid-1830s), Nelson will be joined in studio by Maxine Brown, a Corydon-based historic preservationist. She will share the stories of pioneers to southern Indiana areas such as Clark County, Harrison County and Floyd County.
For example, in 1802 - when most of Indiana was still a wilderness - emancipated slaves from Kentucky named Ben and Venus McGee settled in Clark County. Maxine, who has a copy of their deed of emancipation, reports that a reconstruction of the McGee's small cabin is under way near the Lewis and Clark cabin in Clarksville; it will be a site on the Indiana African American Heritage Trail that's being developed.
During our show, Maxine also will share details about a free black man named Oswell Wright who came to Harrison County in the 1820s, then devoted himself to helping assist the escapes of slaves from Kentucky. Some accounts indicate these activities almost sparked a border war between Indiana and Kentucky.
Maxine, who is descended from early settlers in Corydon, was our guest two years ago for a show about her renovation of the Leora Brown School. It's a cultural center in her hometown that she created by restoring the historic Corydon Colored School, which closed with integration.
A board member of Indiana Landmarks and the Society of Indiana Pioneers, Maxine is considered an expert on early African-American migration to the Hoosier state. Details about freedom seekers before the Underground Railroad - as well as other eras in black history - will be the focus of "A Progressive Journey," a conference June 8-10 in Jeffersonville. For more information about the conference, visit indianaafricanamericanheritage.org.
© 2011 Hoosier History Live! All rights reserved.