You can listen to Hoosier History Live! live on the air each Saturday, or listen online at the WICR website during the broadcast on any computer with speakers, anywhere, or on a smartphone. We invite you to visit our website!
April 9 show
Freedom seekers before the Underground Railroad
Tales about the Underground Railroad have captivated the public for generations. Did you know, though, that hundreds of African-Americans journeyed to freedom in the earliest days of Indiana - in some cases, several years before we achieved statehood in 1816? Many of these African-American freedom seekers were slaves who were brought from the South to Indiana, then set free. Others escaped and fled to Hoosier towns and rural areas.
To explore the intriguing but little-known details of "freedom seeking" before the Underground Railroad era (generally defined as beginning in the mid-1830s), Nelson will be joined in studio by Maxine Brown, a Corydon-based historic preservationist. She will share the stories of pioneers to southern Indiana areas such as Clark County, Harrison County and Floyd County.
For example, in 1802 - when most of Indiana was still a wilderness - emancipated slaves from Kentucky named Ben and Venus McGee settled in Clark County.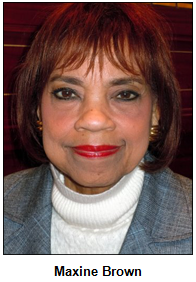 Maxine, who has a copy of their deed of emancipation, reports that a reconstruction of the McGees' small cabin is under way near the Lewis and Clark cabin in Clarksville; it will be a site on the Indiana African American Heritage Trail that's being developed.
During our show, Maxine also will share details about a free black man named Oswell Wright, who came to Harrison County in the 1820s, then devoted himself to helping assist the escapes of slaves from Kentucky. Some accounts indicate these activities almost sparked a border war between Indiana and Kentucky.
Maxine, who is descended from early settlers in Corydon, was our guest two years ago for a show about her renovation of the Leora Brown School. It's a cultural center in her hometown that she created by restoring the historic Corydon Colored School, which closed with integration. A board member of Indiana Landmarks and the Society of Indiana Pioneers, Maxine is considered an expert on early African-American migration to the Hoosier state.
Details about freedom seekers before the Underground Railroad - as well as other eras in black history - will be the focus of "A Progressive Journey," a conference June 8-10 in Jeffersonville. If you'd like more information about the conference, click on the provided web link, or Maxine may be contacted directly at (502) 550-0484.
According to Maxine's research, many slaves who were brought to Indiana before statehood, then freed, were soon compelled to sign "indentured servitude" contracts with Hoosier families. These contracts were the focus of a Hoosier History Live! show last November that focused on an Indiana Supreme Court case in the 1820s involving challenges to the indenture practice, under which African-Americans often signed long-term contracts that provided room, board and clothing, but no pay.
The McGees were the indentured servants of the family of Revolutionary War-era frontiersman and military leader George Rogers Clark, for whom Clark County is named. (Before the Clarks moved to Indiana, the McGees had been their slaves in Kentucky.) The reconstruction of the McGees' cabin was begun last summer by the Indiana Youth Conservation Corps with many tools used in the 19th century. The small Indiana settlement that included the McGees' cabin was called Guinea Bottoms, Maxine reports.
She says Oswell Wright was brought to Indiana as a free man with the Bell family, who purchased a ferry service between Brandenburg, Ky., and Morvin's Landing in Harrison County. They lived on the Indiana side in a house overlooking the Ohio River. In 1857, Wright was arrested for allegedly assisting the escape of a slave from Brandenburg. He was tried and imprisoned for five years in Kentucky, then returned to Indiana. About two years ago, a historic marker honoring Wright was erected in Corydon, his adopted hometown.
Roadtrip: Indiana Artisan Marketplace
Chris Gahl of the ICVA will suggest that we take the Roadtrip to the inaugural Indiana Artisan Marketplace on Saturday, April 16, from 10 a.m. to 6 p.m. and on Sunday, April 17, from 10 a.m. to 5 p.m. at Expo Hall at the Indiana State Fairgrounds.
Chris promises "all eclectic things Indiana made" at this multi-sensory event, from sea salt pecan chews to chili-spiced fudge sauce to wearable fiber art.
Indiana Artisan was established in 2008 to identify and support the business development of Hoosier entrepreneurs who create high-quality arts, crafts and value-added foods (think salsa, not tomatoes; wine, not grapes). The first-time event will feature the work of approximately 90 artists and food artisans whose work has been juried into the prestigious Indiana Artisan program.
"This event is a chance to buy one-of-a-kind artwork and artisan food directly from the Hoosiers who make it," said Tom Prichard, chair of the Indiana Artisan Marketplace. Admission is $8, and parking is $3.
History Mystery question
In addition to the many African-Americans who gained their freedom by crossing the Ohio River into Clark County, Harrison County and other parts of southern Indiana, a small port along the Ohio River in Harrison County also served as the point of entry into Indiana of a famous person in 1863.
He or she entered Indiana near the small river town of Mauckport in July of that year. The famous historic figure wasn't an African-American – or even a Hoosier – but did have a major impact on the state during his or her stay.
Question: Name the historic figure who came to Indiana in 1863 through the town of Mauckport.
To win the prize, you must call in with the correct answer during the live show. The call-in number is (317) 788-3314, and please do not call until you hear Nelson pose the question on the air. Please do not call if you have won a prize from any WICR show during the last two months.
The prize is two tickets to the Indiana Wine Fair in Brown County on April 30, courtesy of the Indiana Wine Fair, plus an overnight stay for two at the Westin Indianapolis with a 3 p.m. checkout, plus breakfast for two at Shula's, courtesy of the ICVA.
Your Hoosier History Live! team,
Nelson Price, host and creative director
Molly Head, producer, (317) 927-9101
Chris Gahl, Roadtripper
Richard Sullivan, webmaster and tech director
Pam Fraizer, graphic designer
Garry Chilluffo, creative consultant
Michele Goodrich, grants consultant
Please tell our sponsors that you appreciate their support: A Progressive Journey through Indiana History, Indiana Historical Society, Indiana Humanities, Lucas Oil and Story Inn.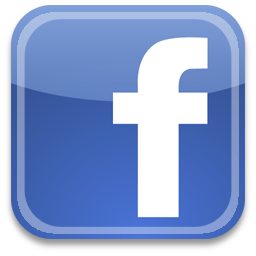 Acknowledgments to Print Resources, Indianapolis Marion County Public Library, Monomedia, Indiana Humanities, Indianapolis Convention & Visitors Association, WICR-FM, Fraizer Designs, Chelsea Niccum and many other individuals and organizations. We are an independently produced program and are self-supporting through organizational sponsorships, grants and through individual tax-deductible contributions through the Indiana Humanities Council. Visit our website to learn how you can support us financially.
April 16 show
Library history in Indy
Chapter One was rather meager. It began in 1873 in a wing of a former private residence that also housed the public high school (a forerunner of Shortridge High School) in Indianapolis. By the late 1890s, though, several branches had opened of what today is the Indianapolis-Marion County Public Library.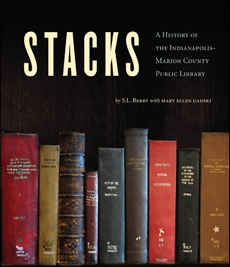 For many years, the most popular branch in the system was the Haughville Branch, which served a large immigrant population that settled around the nearby Kingan & Company pork processing plant. Central Library, which opened in 1917, was designed by French architect Paul Cret, who, according to folklore, even touched up his sketches in the foxholes of World War I while fighting on behalf of his homeland.
To explore these and other intriguing details about library history in the Hoosier capital, Nelson will be joined in studio by S.L. "Skip" Berry, the author of Stacks: A History of the Indianapolis-Marion County Public Library, and Christopher Marshall, the team leader of the Nina Mason Pulliam Indianapolis-Special Collections Room at Central Library.
Funded by private donations from the IMCPL Foundation, Stacks describes the ever-evolving relationship between the library system and the community for nearly 140 years. According to Skip, the former visual arts writer for The Indianapolis Star (and a Hoosier History Live! guest two years ago in connection with his pop history of the Indianapolis Museum of Art), the first director of the library was hired, fired, re-hired and then re-fired; the saga extended from the 1870s through 1892. (His difficulties apparently involved an inability to compromise with the local school board, which then oversaw the library system.)
The public is invited to the unveiling of Stacks at 2 p.m. on April 14 at Central Library, 40 E. St. Clair St. in Indianapolis.
© 2011 Hoosier History Live! All rights reserved.