You can listen to Hoosier History Live! live on the air each Saturday, or listen online at the WICR website during the broadcast on any computer with speakers, anywhere, or on a smartphone. We invite you to visit our website!
May 7 show
Janie and Kindergarten College: pioneers of children's TV
To thousands of Baby Boomer and Gen X children across central Indiana and beyond, the hosts of two daily TV shows seemed more famous than Hollywood movie stars.
As the ukulele-playing, puppet-befriending and child-focused star of Popeye and Janie (later known as just Janie when her local popularity eclipsed that of the cartoon character), Janie Woods Hodge enjoyed a spectacular run on WTTV-Channel 4, appearing every weekday from 1963 to 1986.
Her show, stuffed with everything from safety tips to a segment called "Janie's Tree House" that featured local Boy Scout, Girl Scout and Brownie troops, became so popular it was syndicated to TV markets across Indiana and as far away as Illinois, Ohio and West Virginia.
Not only will the indefatigable Janie join Nelson in studio, so will another perky pioneer of children's TV in Indiana.
His other guest will be Indianapolis civic leader Pat Garrett Rooney, who, as Pat Garrett (or just "Pat," as she was known on the air to the rotating groups of children who joined her) was the host of Kindergarten College, a show seen daily on Channel 13 (then an ABC affiliate) from 1957 through 1973.
Pat previously had enjoyed a turn as the Fort Wayne host of Romper Room, a nationally syndicated show overseen by a local personality in each TV market. She was the host of Indianapolis-based Kindergarten College from 1963 until 1966, when she bowed out due to her pregnancy. (In that era, a pregnant woman was verboten on children's shows. Pat will share an anecdote about a curious boy who couldn't resist commenting on her appearance and wardrobe.)
So how do the grown-up Baby Boomers and Gen X fans - Nelson unabashedly counts himself among their legion - explain the impact and appeal of Janie to newbies to Indiana? Or to those too young to have enjoyed her effervescence?
Suffice it to say Popeye and Janie regularly beat NBC-TV's perennial juggernaut, The Today Show, in the ratings across central Indiana. And that Janie broadcast live from the Indiana State Fair during its run; popped into then-Mayor Richard Lugar's office ("Hi, Mr. Mayor!" her puppet sidekicks chirped), and interviewed celebrities such as Betty Ford when the then-first lady visited the Children's Museum.
And get this, kids: For most of the span that Janie was hosting a live, daily TV show, she also was working as a music teacher at Indianapolis Public Schools. Plus, she was the mother of two young children.
Similarly, Pat also had two young sons when she began Kindergarten College. Her on-air pregnancy involved Pat's third child, a daughter.
As many Hoosiers know, Janie gave a big leg up (or should we say a boot up?) to a young vocalist named Bob Glaze. As Cowboy Bob, he joined Janie on the air, cut a wildly popular album of Christmas songs with her in 1968, and then became the host of his own show on WTTV-Channel 4.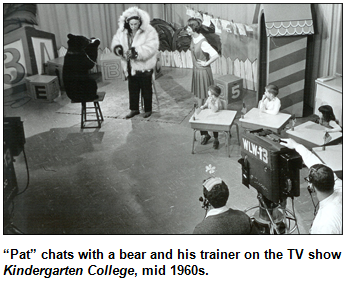 Janie's gigs include narrating Peter and the Wolf with the Indianapolis Symphony Orchestra and performing at Lollipop Concerts attended by hundreds of captivated youngsters.
On Kindergarten College, young Hoosiers joined Pat for "Breakfast with Santa," "Breakfast at Easter" and other celebratory events. Her approach - as well as that of Pat's predecessor on the show, Barbara Kay Medlicott - was to emphasize what they called "creative play" with children. During the recent Indy in the '60s documentary broadcast on WFYI-Channel 20, Mrs. Medlicott described the concept of creative play. The documentary also featured appearances by Janie and Nelson.
Visitors from the Indianapolis Zoo, pet shops and other cultural or family-friendly businesses were frequent visitors to both Janie and Kindergarten College.
Some fun facts:
According to some accounts, Janie's show featured the first TV commercial shot in color in Indianapolis. Her program also was the first local show to make the transition from black-and-white to color.
Since her TV days, Pat has become one of Indy's best-known civic leaders. She has been a board member or key volunteer for cultural institutions and non-profits ranging from Conner Prairie, the Indianapolis Propylaeum and the Indiana Historical Society to Second Helpings.
Janie, an opera lover and avid player of contract bridge (she still teaches bridge lessons to adults), grew up in Indianapolis and attended Shortridge High School.
"I've always liked variety on my shows and in life," Janie told Nelson for a profile in The Indianapolis Star in 1999. "And variety I've had."
History Mystery question
During her long run on television in central Indiana, Janie was joined on the air by puppet sidekicks. (Although we have our own cute sidekick on Hoosier History Live!, the Roadtripper.)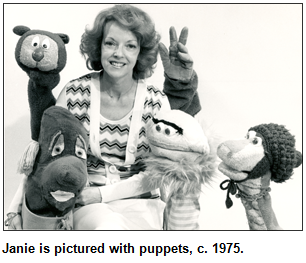 The popular puppets included a gopher named Gilroy as well as a snake. There also was a distinctive-looking puppet with a name that's a musical term.
Question: Name that puppet character.
Hint: His name, when used as a musical term, is a symbol that indicates pitch.
To win the prize, you must call in with the correct answer during the live show. The call-in number is (317) 788-3314, and please do not call until you hear Nelson pose the question on the air. Please do not call if you have won a prize from any WICR show during the last two months. The prize is a one-night stay for two at the Hyatt Regency Indianapolis, as well as romantic gondola ride for two on the Central Canal. Celebrate spring! These prizes are courtesy of the ICVA.
Roadtrip: Three original 'Freedom Riders' at North Decatur High School
Chris Gahl of the ICVA says "hats off!" to North Decatur Junior-Senior High School history teacher John Pratt (and a former Hoosier History Live! guest) for bringing in three of the original "Freedom Riders" to a Chautauqua at the school on Thursday, May 12, and Friday, May 13.
The Freedom Riders were a group of whites and blacks who rode busses into the then-segregated South in 1961 to test a Supreme Court decision that banned racial segregation at bus terminals. The first Freedom Ride left Washington, D.C., on May 4, 1961. The three Freedom Riders at the Chautauqua will be Dion Diamond and Reginald Green from Washington, D.C., and Joan Browning from West Virginia.
Also speaking will be John Stokes, one of the original plaintiffs in the 1954 Brown vs. Board of Education Supreme Court case that heralded the beginning of the civil rights movement in the United States. Additionally there are opportunities to ride "Freedom Buses" with commentary by the original Freedom Riders to various parts of the county.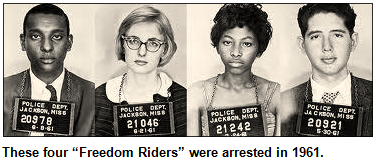 One destination will be the newly renovated African American Methodist Episcopal Church Cemetery which was largely untouched for 150 years. "It's in the middle of the woods," says John. The old cemetery is in the heart of what was known as the Snelling Settlement in Decatur County, a community of more than 200 free blacks who also were part of the Underground Railroad.
All events take place or originate from North Decatur Junior-Senior High School just north of Greensburg at 3172 N. State Road 3. More information is available at
www.decaturco.k12.in.us.
Your Hoosier History Live! team,
Nelson Price, host and creative director
Molly Head, producer, (317) 927-9101
Chris Gahl, Roadtripper
Richard Sullivan, webmaster and tech director
Pam Fraizer, graphic designer
Garry Chilluffo, creative consultant
Michele Goodrich, Jed Duvall, grant consultants
Please tell our sponsors that you appreciate their support: Heritage Photo and Research Services, Indiana Historical Society, Kurt Vonnegut Memorial Library, Lucas Oil, Story Inn and The Society of Indiana Pioneers.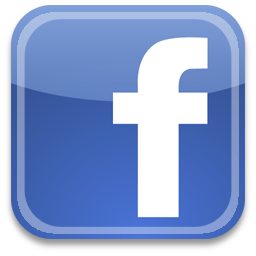 Acknowledgments to Print Resources, Indianapolis Marion County Public Library, Monomedia, Indiana Humanities, Indianapolis Convention & Visitors Association, WICR-FM, Fraizer Designs, Chelsea Niccum and many other individuals and organizations. We are an independently produced program and are self-supporting through organizational sponsorships, grants and through individual tax-deductible contributions through the Indiana Humanities Council. Visit our website to learn how you can support us financially.
We rely on you!
You or your organization can financially support us
Hoosier History Live! is independently produced and is responsible for its own fund raising.
We thank Louellen Test Hesse, Patricia Rooney, Loretta and Reid Duffy, Jennifer Smith, Barb and Steve Tegarden, Theresa and David Berghoff, The Fadely Trust - a fund of the Indianapolis Foundation, Gretchen Wolfram, Richard Vonnegut, Don Gorney, Ellen Lee, Joe Young, Dana Waddell and Clay Collins, and several anonymous granting organizations and individuals who have made tax-deductible donations to support the program by following the instructions on "Support the show" on the Hoosier History Live! website.
"All of us who work on the show wear a lot of hats," says Molly Head, producer. "Much of our energy goes into putting out a good e-newsletter and a good show each week, and our fund-raising efforts could be stronger. We get very few inquiries about sponsorship and donations, even though the contact information is everywhere on our publications. Most of the sponsorship comes from our doing the asking, and many large organizations want a bigger 'media footprint' than our show currently offers.
"Meanwhile, we get many requests for full audio archiving of past shows on our website, but I'm loath to push our technical people to work even harder with minimal compensation. I know; our e-newsletter and website look very professional, but that's because Richard Sullivan of Monomedia puts them together.
"We are in the process of sending out several large grant applications to secure the financial future of Hoosier History Live! We would like to have adequate funding in place be able to catalog and archive the past shows on our website, and also to be able to edit the past shows in a way that other radio stations can easily broadcast the shows. Of course, with us being us, we enjoy doing things well. If you are aware of an organization or individual who might be interested in helping us, contact Nelson Price or Molly Head, the project's principals.
"Of course, we continue to seek all donations and sponsorships; at this point, every little bit helps. We think we have an innovative and engaging approach to history not experienced elsewhere. We think the show has a special voice, and we would like to be able to continue that voice."
May 14 show
Thomas Edison's links to Indiana
Are you unaware that one of America's greatest inventors had connections to the Hoosier state?
Well, Hoosier History Live! is about to share some, ahem, illuminating info about Thomas A. Edison, thanks to a resident expert, Indianapolis-based playwright-performer Hank Fincken.
When the future icon was 17 years old in 1864, Thomas Edison lived in Indianapolis and worked at Union Depot, the forerunner of Union Station, as a telegraph operator. He invented an early machine while living in the Hoosier capital. And - fasten your seat belts - he eventually was fired from his job at Union Depot.
Before that, young Tom Edison had worked in Fort Wayne as a telegrapher. He was fired from that job, too. What's the back-story about this tumultuous era in the life of Edison (1847-1931), who went on to hold more than 1,000 patents? Tune in as we explore Edison's connections to Indiana and other aspects of his colorful life with Hank, who performs one-man plays across the country "in character" as the famous inventor known for his independent spirit.
Edison was born in Milan, Ohio, and grew up in Michigan.
By the 1860s, when teenage Tom came to Indianapolis, the bustling town was nicknamed "Railroad City" because the depot served as a junction for so many train lines, according to the book Indianapolis Union Station, written in 2000 by James Hetherington. That meant the Western Union railroad telegraph office, where Edison worked, was "busy and important."
But Hank will share insights about why things didn't work out in Indy for the future inventor of the incandescent light bulb, the phonograph and so much else that became part of daily life.
"When the reasonable doesn't work, try the unreasonable," Hank (as Edison) tells audiences. Regular listeners will recall that Hank has been our guest before. Nearly two years ago, he shared insights about the life of John Chapman, who became a folk legend as Johnny Appleseed, another character in Hank's repertoire of historic figures and one-man shows. More info about Hank's plays and performances - including video excerpts of him in costume as Edison - is at www.hankfincken.com.
© 2011 Hoosier History Live! All rights reserved.