You can listen to Hoosier History Live! live on the air each Saturday, or listen online at the WICR website during the broadcast on any computer with speakers, anywhere, or on a smartphone. We invite you to visit our website!
May 14 show
Thomas Edison's links to Indiana
Are you unaware that one of America's greatest inventors had connections to the Hoosier state? Well, Hoosier History Live! is about to share some, ahem, illuminating info about Thomas A. Edison thanks to a resident expert, Indianapolis-based playwright-performer Hank Fincken.
When the future icon was 17 years old in 1864, Thomas Edison lived in Indianapolis and worked at Union Depot, the forerunner of Union Station, as a telegraph operator. He invented an early machine while living in the Hoosier capital. And - fasten your seat belts - he eventually was fired from his job at Union Depot.
Before that, young Tom Edison had worked in Fort Wayne as a telegrapher. He was fired from that job, too.
What's the back-story about this tumultuous era in the life of Edison (1847-1931), who went on to hold more than 1,000 patents? Tune in as we explore Edison's connections to Indiana and other aspects of his colorful life with Hank, who performs one-man plays across the country "in character" as the famous inventor known for his independent spirit.
Edison was born in Milan, Ohio, and grew up in Michigan. By the 1860s, when teenage Tom came to Indianapolis, the bustling town was nicknamed "Railroad City" because the depot served as a junction for so many train lines, according to the book Indianapolis Union Station, written in 2000 by James Hetherington. That meant the Western Union railroad telegraph office, where Edison worked, was "busy and important."
But Hank will share insights about why things didn't work out in Indy for the future inventor of the incandescent light bulb, the phonograph and so much else that became part of daily life.
"When the reasonable doesn't work, try the unreasonable," Hank (as Edison) tells audiences.
Regular listeners will recall that Hank has been our guest before. Nearly two years ago, he shared insights about the life of John Chapman, who became a folk legend as Johnny Appleseed, another character in Hank's repertoire of historic figures and one-man shows. More info about Hank's plays and performances - including video excerpts of him in costume as Edison - is at hankfincken.com.

Some fun facts:
After being fired from his Union Depot job in Indianapolis, Tom Edison moved to Cincinnati, then to Louisville. The teenager was fired from jobs in various cities besides Indy and Fort Wayne. Hank will share insights about why young Edison was able to land new jobs despite a string of dismissals in his past.
"He learned early on that the real profit was not in the inventing, but in the manufacturing," Hank says.
Union Depot, which opened in the 1850s in Indianapolis, was the country's first truly "union" train station in which lines from different railroads converged on the same spot. Five competing railroad lines cooperated in building Union Depot, according to a "Culture Watch" column in the Indianapolis Star written by Jim Glass. (Jim was a guest on Hoosier History Live! for a show about another transportation artery, the Old National Road.)
In the 1880s, ever-increasing requests for accommodations from more railroad lines resulted in the replacement of Union Depot on the site with a massive new Union Station, which, of course, still stands today. Designed in Romanesque Revival architecture, the railroad station became the showplace of Indianapolis as "the Crossroads of America."
Later in life, Edison, who primarily became based out of New Jersey, enjoyed a romantic correspondence with an Indianapolis woman, according to Hank.
For most of his life, Edison was hearing-impaired. This didn't stop him from being an audio pioneer, with the phonograph being one of his most important inventions. According to Hank, the genius inventor resisted dabbling in the early radio industry because he was convinced listeners would want to select their own music rather than having it chosen for them by broadcast stations.
During the 1890s, Edison became a pioneer in early motion pictures. Although "flickers" were silent then, Hank says Edison always knew movies eventually would "talk."
History Mystery question
In the late 1940s, Union Station in Indianapolis became the setting for a massive replica of a mythical character.
The replica of the folk character stood more than 50 feet tall, towered over the main concourse of the railroad station and was made of Styrofoam. Although the giant Styrofoam replica stood in Union Station for only a few seasons, it was such a hit that thousands of postcards bearing its likeness were distributed to travelers at the train station for several years.
Question: What mythical character was replicated in giant Styrofoam form during the 1940s at Union Station?
To win the prize, you must call in with the correct answer during the live show. The call-in number is (317) 788-3314, and please do not call until you hear Nelson pose the question on the air. Please do not call if you have won a prize from any WICR show during the last two months. The prize is the fabulous CD of Mr. Edison's Greatest Hits, a collection of old cylinder recordings from Thomas Edison's time, as well as the audio of a standup comedy routine of vaudevillian Cal Stewart. The prize is made possible courtesy of our guest, Hank Fincken.
Roadtrip: Mid-century modern tour in Columbus, Ind.
Chris Gahl of the ICVA suggests we take a look at five mid-century modern houses in Columbus, Ind., on Saturday, May 21. The tour is presented by Indiana Landmarks and takes place from 1 to 6 p.m. Tour headquarters is the North Christian Church, 850 Tipton Lane in Columbus, a National Historic Landmark designed by Eero Saarinen.
You can even make it a weekend in this mecca of modernist architecture by attending a symposium on Columbus's legendary Miller House, hosted by the Indianapolis Museum of Art in Indianapolis, on Friday, May 20. Don't forget to visit Zaharako's in downtown Columbus (although that is far from modernist; it's an original 1900 ice cream parlor), and you also can stop by the Columbus Area Visitors Center downtown.
Your Hoosier History Live! team,
Nelson Price, host and creative director
Molly Head, producer, (317) 927-9101
Chris Gahl, Roadtripper
Richard Sullivan, webmaster and tech director
Pam Fraizer, graphic designer
Garry Chilluffo, creative consultant
Michele Goodrich, Jed Duvall, grant consultants
Please tell our sponsors that you appreciate their support: Heritage Photo and Research Services, Indiana Historical Society, Lucas Oil, Story Inn and The Society of Indiana Pioneers.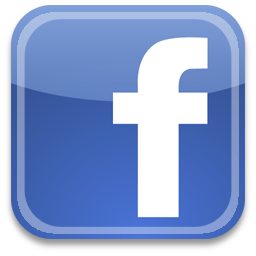 Acknowledgments to Print Resources, Indianapolis Marion County Public Library, Monomedia, Indiana Humanities, Indianapolis Convention & Visitors Association, WICR-FM, Fraizer Designs, Chelsea Niccum and many other individuals and organizations. We are an independently produced program and are self-supporting through organizational sponsorships, grants and through individual tax-deductible contributions through the Indiana Humanities Council. Visit our website to learn how you can support us financially.
Special thanks to broadcasting veteran Jed Duvall for his many hours of contribution to our grant-writing project.
Live in studio!
A lot of children's-TV history in one room
Sometimes in the course of chronicling history, you make a little bit of history, too. Our host, Nelson Price, was delighted to be joined in studio by two pioneers of children's television in Indianapolis: Janie Woods Hodge and Pat Garrett Rooney, who appeared on the May 7, 2011 Hoosier History Live! show.
On the May 7 show, Hodge and Rooney discussed their roles as Channel 4's "Janie" and as Channel 13's "Pat" on the show "Kindergarten College."
May 21 show - encore presentation
French Lick and West Baden Springs hotels
With a heritage that includes mineral waters renowned for their supposed curative powers, an atrium with one of the largest free-standing domes anywhere (it was touted as the "Eighth Wonder of the World"), a series of colorful owners and a roster of distinguished guests for more than 100 years, the two lavishly restored hotels in French Lick and West Baden are troves for history lovers.
To explore the rollicking history of the French Lick and West Baden Springs hotels, Nelson is joined in studio by a gem of a guest: distinguished Hoosier historian Jim Fadely, widely regarded as the ultimate expert on flamboyant Tom Taggart, the former Indianapolis mayor who purchased the French Lick hotel in the early 1900s and made it an international showplace.
A descendant of early Hoosier settlers (and, like Nelson, a board member of the Society of Indiana Pioneers), Jim is the author of Thomas Taggart: Public Servant, Political Boss 1856-1929 (Indiana Historical Society Press) and a top administrator at University High School near Carmel.
Jim and Nelson have rotated the microphone on tours of the historic hotels in Orange County, where illegal gambling flourished for decades and Taggart's masterful promoters touted a sulfur-based water they marketed as Pluto Water. At the rival West Baden Springs Hotel, mineral water was marketed as Sprudel Water.
Guests at the hotels during their heydays 100 years ago included Vanderbilts and Rockefellers. A self-made millionaire, Taggart was an Irish immigrant who, as mayor of Indianapolis, won praise for pushing for developing city parks, according to Jim. A few weeks ago, Indiana Landmarks announced that a memorial to Taggart in Riverside Park is among the historic sites on its "10 Most Endangered List."
After traveling to French Lick on a vacation, Taggart was impressed and bought an existing hotel at the site, where the first inn (known as the French Lick House) had gone up in the 1840s. Then came spectacular success, concurrent with the rise of the rival West Baden Springs.
Both hotels underwent stunning restorations in recent years, spearheaded by the late Bloomington-based history preservationist Bill Cook and his wife Gayle. Indiana Landmarks initiated the renovation of West Baden, which had been closed as a hotel since the Great Depression. During the intervening years, West Baden Springs had served as a Jesuit seminary, then as a branch of Northwood Institute, a college that offered instruction in the culinary arts and other fields.
Since its ornate restoration, the French Lick Springs Hotel has 25 miles of hallways and the largest spa in the entire Midwest. One pavilion alone, the Pluto Pavilion, has $300,000 worth of gold leaf.
This show is an encore broadcast of a popular program in our Hoosier History Live! archives. (The original live broadcast date was June 12, 2010.) So there won't be an opportunity for call-in questions from listeners and a chance to answer the History Mystery question. But that opportunity will return on May 28 with a brand-new Hoosier History Live! show, as well as the e-newsletter, which will return on May 27, when Hoosier History Live! will explore Indiana Civil War life on the home front with two distinguished guests from Conner Prairie.
© 2011 Hoosier History Live! All rights reserved.