You can listen to Hoosier History Live! live on the air each Saturday, or listen online at the WICR website during the broadcast on any computer with speakers, anywhere, or on a smartphone. We invite you to visit our website!
June 4 show
Randy Carmichael on his dad, Hoagy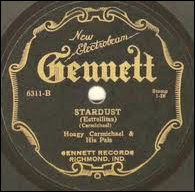 To the extent songs that become international standards make a composer immortal, Hoagy Carmichael, who grew up in Bloomington and Indianapolis, lives around the world whenever there's a gathering of jazz aficionados or lovers of music with a dreamy, almost surreal quality.
The list of Hoagy hits includes "Stardust," "Georgia On My Mind," "Up a Lazy River," "The Lamplighter's Serenade," "The Nearness of You" and even some Hoosier-specific tunes such as "Can't Get Indiana Off My Mind."
"It's people like Dad who, in my opinion, helped make Hoosiers feel comfortably at home in Indiana," Hoagy's youngest son, Randy Carmichael, told Nelson for his book Indiana Legends, which features Hoagy (1899-1981) among the assortment of famous Hoosiers on the cover.
An acclaimed pianist and vocalist, Randy Carmichael grew up in southern California while his dad was composing for movies and even acting in several, including classics such as To Have and Have Not (1944) and The Best Years of Our Lives (1946).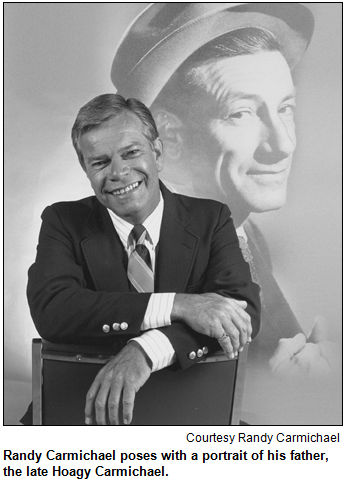 As a composer, Hoagy won the Academy Award in 1951 for "In the Cool, Cool, Cool of the Evening," a tune featured in Here Comes the Groom, a movie that starred Bing Crosby. About 20 years later, he was inducted into the Songwriters Hall of Fame.
The roster of famous musicians who have recorded Hoagy's music is astounding. Consider just "Georgia On My Mind," which eventually became the state song of Georgia; it continually has been revived by performers ranging from Ray Charles and Willie Nelson to Michael Bolton.
Randy Carmichael, who primarily has been based out of Florida in recent years, will share insights about his father - as Nelson's guest by phone - just as plans are under way for a "Carmichael on Carmichael" concert in Wabash, Ind. As a highlight of the Charley Creek Arts Fest that will feature an array of events June 24-30, Randy will perform during a dinner show June 25 in the ballroom of the Charley Creek Inn, the award-winning, recently restored historic hotel in Wabash, Ind.
In total, Hoagy Carmichael composed about 650 songs, working with a variety of lyricists. In recent years, experts have concluded that Hoagy deserved more credit for the creation of his songs' lyrics. Nelson plans to ask Randy to describe his father's creative process when working with his lyricist collaborators, such as Johnny Mercer.
"Hoagy really was the precursor to today's singer-songwriters like Elton John and Billy Joel," the late music historian Richard Sudhalter, author of Stardust Melody: The Life and Music of Hoagy Carmichael (Oxford University Press), told Nelson when the biography was published in 2002.
Because Hoagy never received formal music training, he primarily was influenced by informal instruction he received from two key figures. They were his mother, Lida, a pianist who was hired by Bloomington theaters to accompany silent films, and renowned Indianapolis ragtime musician Reggie DuValle, who taught young Hoagy how to improvise on the keyboard. (DuValle's piano is now at the Eugene and Marilyn Glick Indiana History Center in Indianapolis.)
During Hoagy's boyhood and teen years, the Carmichaels shuttled between Bloomington and Indianapolis because his vagabond father, Howard "Cyclone" Carmichael, unsuccessfully attempted a series of jobs ranging from electrician to taxi driver.
Some fun facts:
As a young musician, Hoagy was fired from the swanky Columbia Club in Indianapolis. Nelson will ask Randy to explain why.
Hoagy graduated from the IU School of Law and briefly worked as an attorney in several places, including Indianapolis and Bloomington.
Randy has an older brother, Hoagy Bix Carmichael, who oversees an official website for their father. It's at www.hoagy.com.
Their aunt, Hoagy's younger sister Georgia Carmichael, always claimed the song "Georgia On My Mind," was about her. Hoagy, though, refused to identify the inspiration for the tune. It was designated the official state song of Georgia in 1979. Nelson plans to ask Randy for his insights about this.
Randy was nominated for a Grammy Award for his "Carmichael on Carmichael" CD. In Wabash, his performance during the Charley Creek Arts Fest will be part of a series of music concerts, gallery walks and theatrical performances.
History Mystery question
Even though Hoagy Carmichael died in southern California in 1981, the famous composer is buried in Bloomington. His grave is in a historic cemetery that also is the burial site of other notable Hoosiers. They include Ross Lockridge Jr., author of the classic novel "Raintree County"; IU sex researcher Alfred Kinsey and Andrew Wylie, IU's first president.
Question: Name the historic cemetery in Bloomington.
To win the prize, you must call in with the correct answer during the live show. The call-in number is (317) 788-3314, and please do not call until you hear Nelson pose the question on the air. Please do not call if you have won a prize from any WICR show during the last two months. The prize is a gift certificate to Tavern on South in downtown Indianapolis, courtesy of the Indianapolis Convention and Visitors Association.
Roadtrip: Beck's Mill near Salem
Chris Gahl of the ICVA suggests we take a Roadtrip to the rolling hills of southern Indiana near Salem to see a recently restored gristmill, Beck's Mill. The mill is on one of the highest elevations in Indiana and was once an Indiana burial ground. George Beck arrived in the Indiana Territory in 1807 from North Carolina to settle the area and noticed a waterfall coming out of a cave; he decided that that location would be a perfect spot for a mill.
The current structure is the third mill on the spot and was most active from 1864 to 1890, running 24 hours a day. Eventually the more modern roller mills surpassed the capability of the gristmills, and Beck's Mill stopped operating in 1914.
This Roadtrip was recommended by listener Christine Lemley of Columbus, Ind., who listens to the show online at our website. Beck's Mill is seven miles southwest of Salem in Washington County on Beck's Mill Road and has hiking trails nearby. It is operated by Friends of Beck's Mill and is open Friday and Saturday from 11 a.m. to 4 p.m., and Sunday from 1 to 4 p.m. Adult admission is $5. Beautiful Spring Mill State Park is also nearby.
Your Hoosier History Live! team,
Nelson Price, host and creative director
Molly Head, producer, (317) 927-9101
Chris Gahl, Roadtripper
Richard Sullivan, webmaster and tech director
Pam Fraizer, graphic designer
Garry Chilluffo, creative consultant
Michele Goodrich, Jed Duvall, grant consultants
Please tell our sponsors that you appreciate their support: Broad Ripple Brewpub, Heritage Photo and Research Services, Indiana Historical Society, Lucas Oil, Story Inn and The Society of Indiana Pioneers.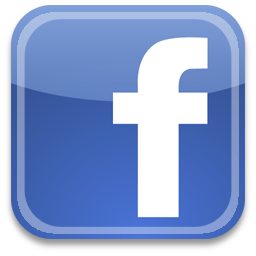 Acknowledgments to Print Resources, Indianapolis Marion County Public Library, Monomedia, Indiana Humanities, Indianapolis Convention & Visitors Association, WICR-FM, Fraizer Designs, Chelsea Niccum and many other individuals and organizations. We are an independently produced program and are self-supporting through organizational sponsorships, grants and through individual tax-deductible contributions through the Indiana Humanities Council. Visit our website to learn how you can support us financially.
June 11 show
Brazilian immigration with artist Artur Silva
According to folklore, the west-central Indiana town of Brazil derives its name only indirectly from the South American nation. The town took the name of a nearby farm called Brazil that, in turn, appropriated it merely because the country had been in the news frequently during the 1840s.
More than 160 years later, though, Brazilian immigrants and visitors are creating a splash in many ways on Hoosier soil. Among the wave makers is acclaimed Indianapolis artist, clothing designer and cultural organizer Artur Silva, who will join Nelson in studio to share insights about immigration from his colorful homeland.
A recipient of the prestigious Efroymson Contemporary Arts Fellowship for 2010-11, Artur has been a co-organizer during recent pre-Lenten seasons of Indy Brazilian Carnaval, including a festive celebration last March that was the largest in the city's history, with about 600 attendees. The Indianapolis Star, in fact, dubbed it "the hottest party" of the Mardi Gras season in the metro area.
Artur, 35, is a native of Belo Horizonte City (translation: "beautiful horizon"), a city in southeastern Brazil that's surrounded by mountains. His artwork (Artur creates in several media, including painting, sculpture, digital media and photographic collages) has been seen by thousands of Hoosiers. It includes installations in White River State Park and, for about a year, the sparkling "MASS" letters that stood at the gateway to the Massachusetts Avenue arts district in Indy.
"My work focuses on the American experience," says Artur, who moved to Indy in 2001 after a few years in New York City. "Brazilians have come here in recent years for no one single reason, but to pursue all walks of life. I know Brazilians who work for Lilly and Rolls Royce, I know people who do cleaning work and babysitting, and I know artists and musicians."
Artur's work (his website is at www.artursilva.com) has been exhibited at the Harrison Center for the Arts in Indianapolis, as well as across the country and overseas - everywhere, in fact, from the Fort Wayne Museum of Art to galleries in Chicago, Los Angeles, the Netherlands and his native Brazil.
With a collaborator, Indianapolis radio disc jockey Kyle Long, he has created Cultural Cannibals, a line of street wear and other apparel.
Artur plans to use some of his recent fellowship awards (he also is a 2011 recipient of the Pollack-Krasner Foundation Grant) to study historic cemeteries - specifically, tombstones - as inspiration for his artwork.
He tries to return once per year to his homeland, where he says "the buzz" is increasing about the Indianapolis 500 because of the steady presence of Brazilian drivers in the race, including four of the 33 in the most recent field: Helio Castroneves, Tony Kanaan, Vitor Meira and Ana Beatriz.
© 2011 Hoosier History Live! All rights reserved.