You can listen to Hoosier History Live! live on the air each Saturday, or listen online at the WICR website during the broadcast on any computer with speakers, anywhere, or on a smartphone. We invite you to visit our website!
June 18 show
Angelo Pizzo on 'Hoosiers,' 'Rudy' and a new movie
If you are the screenwriter of a film named "best sports movie of all time" by the likes of ESPN and USA Today, is it any wonder you would be named a Living Legend? Before Hoosiers (1986) filmmaker Angelo Pizzo of Bloomington receives that accolade from the Indiana Historical Society next month, he will join Nelson in studio.
The grandson of Sicilian immigrants, Angelo is renowned for his screenplays inspired by true Indiana sports stories. In addition to Hoosiers, which was inspired by the 1954 upset victory of tiny Milan High School in the state basketball tournament, Angelo wrote the screenplay for Rudy (1993), which focused on a University of Notre Dame football story.
For both of those movies, Angelo collaborated with his Indiana University classmate, director David Anspaugh, who also will be named an Indiana Living Legend at the gala on July 29.
As Sigma Nu fraternity brothers at IU in the late 1960s, David and Angelo made experimental 16mm films around campus, but few cared. Today their movies are shown around the world; coaches of sports teams as far away as Russia have said they screen Hoosiers as a motivational tool for their athletes.
During our show, Angelo also will share news and details about a current movie project that has come his way unexpectedly. It's a film based on a true episode in NASCAR history. Although that project doesn't have an Indiana setting, Angelo has been renowned for his allegiance to the Hoosier state, both professionally and personally. After living in southern California for decades, he moved back to Bloomington in 2004 because he wanted to raise his two young sons in his hometown.
The eldest of seven siblings, Angelo was born in 1948 and grew up in a family active in civic and political life. His father, Dr. Anthony Pizzo, a pathologist, served as Monroe County's coroner, the director of laboratories at Bloomington Hospital, and as a Democratic state legislator.
As a boy in Bloomington, Angelo shared some of those interests, but they were trumped by another passion.
"Even as a kid who wanted to be in politics, I was passionate about movies," Angelo told Nelson in an interview during the filming of Rudy.
After IU, Angelo attended the film school at the University of Southern California. In addition to writing the screenplays for Hoosiers and Rudy and serving as a co-producer on both movies, Angelo wrote the screenplay for The Game of Their Lives (2005). It's a movie about the unexpected triumph of an American soccer team in 1950 over Great Britain, the world champion.
Among his various endeavors, Angelo serves on the board of Heartland Truly Moving Pictures. Some fun facts:
Hoosiers almost wasn't filmed in Indiana - until Angelo insisted. Nelson will ask him to share details about where the movie could have been shot.
The role of the coach in Hoosiers (memorably played by Gene Hackman) almost was offered to Burt Reynolds, but there was a major deal-breaker.
Not only did Angelo and David Anspaugh have to beg for extras to fill gym seats for scenes in Hoosiers, even after the success of that sleeper hit they had to resort to special measures to fill Notre Dame's football stadium for Rudy.
The NASCAR-themed movie, Angelo's current project, focuses on a true story involving famous drivers Michael Waltrip, the late Dale Earnhardt and Dale Earnhardt Jr.
In addition to Angelo and David, Indianapolis Colts president Bill Polian and Joyce Sommers, the former president of the Indianapolis Arts Center, will be named Living Legends. For more info about the event, call (317)233-5658.
History Mystery question
For three movies - "Hoosiers" (1986), "Rudy" (1993) and "The Game of Their Lives" (2005) - screenwriter Angelo Pizzo collaborated with David Anspaugh, the director of the films. Angelo had been a fraternity brother at Indiana University with David, who also grew up in the Hoosier state. David Anspaugh was born and raised in a northern Indiana town where his father was a photographer.
Question: Name director David Anspaugh's hometown.
To win the prize, you must call in with the correct answer during the live show. The call-in number is (317) 788-3314, and please do not call until you hear Nelson pose the question on the air. Please do not call if you have won a prize from any WICR show during the last two months. The prize is a gift certificate to Tavern on South, next to Lucas Oil Stadium, courtesy of the Indianapolis Convention and Visitors Association, and a pair of tickets to Conner Prairie, courtesy of Conner Prairie.
Roadtrip: Ernie Pyle home reopened by private group
Chris Gahl of the ICVA tells us to head west along U.S. 36 to visit the newly reopened Ernie Pyle Museum Home near Dana.
After being closed by the state for a couple of years as a tax-saving measure, the childhood home of the famed WWII journalist has been taken over by a private non-profit group called the Friends of Ernie Pyle.
Ernie Pyle won a Pulitzer in 1944 for his columns about the Depression and World War II. He was killed by a Japanese sniper in April of 1945. The museum is open Fridays and Saturdays from 10 a.m. to 4 p.m. and on Sundays from 1 to 4 p.m., and also by appointment. According to Cynthia Myers, president of Friends of Ernie Pyle, the state is in the process of turning over the deed to the property to their group. More information is available at (765) 665-3633.
Your Hoosier History Live! team,
Nelson Price, host and creative director
Molly Head, producer, (317) 927-9101
Chris Gahl, Roadtripper
Richard Sullivan, webmaster and tech director
Pam Fraizer, graphic designer
Garry Chilluffo, creative consultant
Michele Goodrich, Jed Duvall, grant consultants
Please tell our sponsors that you appreciate their support: Aesop's Tables, Broad Ripple Brewpub, Heartland Truly Moving Pictures, Indiana Historical Society, Lucas Oil, Story Inn and The Society of Indiana Pioneers.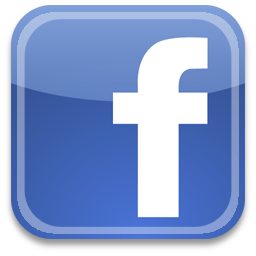 Acknowledgments to Print Resources, Indianapolis Marion County Public Library, Monomedia, Indiana Humanities, Indianapolis Convention & Visitors Association, WICR-FM, Fraizer Designs, Heritage Photo and Research Services, Chelsea Niccum and many other individuals and organizations. We are an independently produced program and are self-supporting through organizational sponsorships, grants and through individual tax-deductible contributions through the Indiana Humanities Council. Visit our website to learn how you can support us financially.
June 25 show
Prohibition in Indiana
Speakeasies, moonshine and bootleggers are associated with an era across the country that spanned about 14 years - actually, a bit longer in Indiana because the state went "dry" in 1918, nearly two years before the nation.
And for several years before Prohibition, some Indiana counties such as LaGrange and Randolph already had prohibited the manufacturing, sale and transportation of alcohol, according to a new exhibit at the Eugene and Marilyn Glick Indiana History Center. Titled "Busted: Prohibition Enforced," the exhibit depicts an arrest based on a raid in December 1920 of a major bootlegger operating out of a barn near New Bethel.
To explore this colorful era across the state, Nelson will be joined in studio by Marc Carmichael of the Indiana Beverage Alliance and Clay Pendleton of the Indiana Historical Society. They plan to share Indiana-specific insights about Prohibition ranging from the influence of the Woman's Christian Temperance Union (WCTU) and Quakers to some unexpected outcomes, including the fact that per capita consumption of alcohol actually increased during the 1920s, the opposite of the intended effect.
Another development: In 1923, during the height of Prohibition, Indiana lawmakers passed the state's first drunk driving law.
Marc, a former state legislator from Muncie, has researched Prohibition, which ended in 1933. According to several sources, the Indianapolis Brewing Company, which had been formed in 1897 by merging three local breweries, survived the era by selling malt extracts and legal medicinal tonics.
© 2011 Hoosier History Live! All rights reserved.