You can listen to Hoosier History Live! live on the air each Saturday, or listen online at the WICR website during the broadcast on any computer with speakers, anywhere, or on a smartphone. We invite you to visit our website!
Aug. 13 show
Political cartoon heritage with Gary Varvel
Whether creating visual commentary about tragedies such as the 9/11 terrorist attacks (the 10th anniversary of which is a month away) or creating mythical characters such as Brown County's cracker-barrel philosopher Abe Martin and whimsical Raggedy Ann, Hoosier political cartoonists have been at the cultural epicenter.
By the way, did you know that other iconic images created by political cartoonists (albeit non-Hoosiers) include Uncle Sam and Santa Claus?
To explore the rich heritage of political cartooning - including images that range from lighthearted to poignant to controversial - Nelson will be joined in studio by Gary Varvel, the award-winning political cartoonist for The Indianapolis Star. Gary, whose work is syndicated to more than 100 newspapers through Creators Syndicate, has created dozens of images that have made readers' blood boil, provoked them to laugh or inspired them to think.
But probably his best-known cartoon was drawn in reaction to the terrorist attacks on Sept. 11, 2001. A depiction of a weeping Uncle Sam holding a limp firefighter while the smoldering skyline of New York City crumbles in the background, the cartoon resulted in requests for copies from thousands of readers.
Born in 1957, Gary grew up in Danville. He joined the former Indianapolis News in the late 1970s, then became The Star's political cartoonist in 1994, replacing Pulitzer Prize-winning cartoonist Charlie Werner.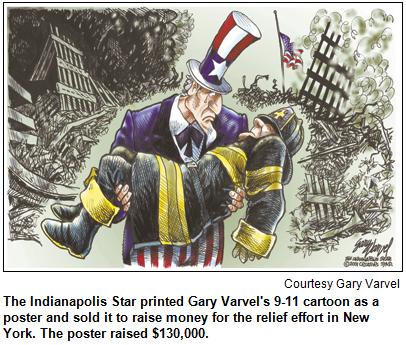 Gary plans to share insights about the cartoons of Werner (who last April was inducted posthumously into the Indiana Journalism Hall of Fame), along with insights about his own work. It recently has included a compelling "eye-for-an-eye" image when al-Qaeda leader Osama bin Laden was killed in May by Navy SEALs after being discovered in Pakistan.
Nelson and Gary also will explore the impact of Abe Martin, the fictional character (sample quip: "You can take a voter to the polls, but you can't make him think") created in 1904 by Indianapolis News cartoonist Frank McKinney "Kin" Hubbard (1868-1930). His homespun wisdom became enormously popular across the country.
More than 50 years after Hubbard's death, Abe Martin cartoons continued to be reprinted in The News during the 1980s. By that point, Gary Varvel was on the staff of the afternoon newspaper as chief artist. He had been recommended for the job by Jerry Barnett, the editorial cartoonist for The News, whose work Gary also will discuss during our show. In addition, he will share insights about the work of former News cartoonist Robbie Robinson.
Gary studied at the Herron School of Art at IUPUI, worked at The News for 16 years and then became editorial cartoonist at The Star.
His 9/11 cartoon, which The Star printed as a poster for sale, raised $130,000 for relief efforts in New York.
His cartoons - created from the perspective of a political conservative - have appeared on CNN and in publications ranging from Newsweek, Time and The New York Times to the National Review and Sports Illustrated. Gary lives in Brownsburg with his wife and three children.
His predecessor Charlie Werner (1909-1997) lampooned everyone from presidents and popes to Hoosier mayors and civic leaders. President Lyndon Johnson, a frequent target, was said to be so impressed he requested that 14 original Werner cartoons be preserved with his presidential papers.
As for Raggedy Ann: The book series and dolls were created by former Indianapolis Star cartoonist Johnny Gruelle (1880-1938), who grew up near the Lockerbie neighborhood in Indianapolis. Names and traits of his famous creation were inspired by blending two of his favorite James Whitcomb Riley poems: "The Raggedy Man" and "Little Orphant Annie."
As an adult, Gruelle created the Raggedy Ann character for bedside stories he told to his 13-year-old daughter, Marcella, to distract her from a mysterious illness, perhaps a reaction to an infected vaccination she had received at school. Marcella Gruelle died in 1915; three years later, the first book of adventures, The Raggedy Ann Stories, made its debut. The floppy rag dolls were side products to promote the books, but they quickly created a sensation.
So did the Abe Martin cartoons. Hubbard, who lived in the Irvington neighborhood of Indianapolis for most of his career, placed the bumpkin philosopher in hilly Brown County because it was considered the state's poorest, most isolated county 100 years ago. The idea of folk wisdom emanating from the county was considered humorous by itself. (At one point, Hubbard was reluctant to visit Brown County because he feared resentful locals would harass him.) When Hubbard died at the peak of his national fame in 1930, no less than Will Rogers called him "America's greatest humorist."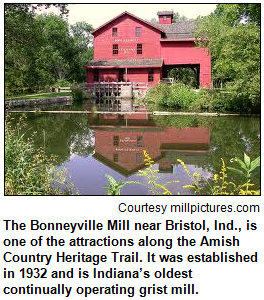 Roadtrip: Amish country in Elkhart County
Chris Gahl of the ICVA suggests that you head north from Indianapolis to visit Amish Country in Elkhart County, where you can take a self-guided tour on Elkhart County's nationally recognized Heritage Trail. Stop by the visitor's center in Elkhart to pick up a complimentary map and audio CD that guides you, at your own pace, through Wakarusa, Nappanee, Goshen, Shipshewana, Middlebury and Elkhart. Or you can download tour audio and a map.
The Amish Country Heritage Trail was USA Today's Readers Choice top heritage trail pick in 2010. More information at www.amishcountry.org or (800) 860-5949.
History Mystery
Raggedy Ann dolls initially were spin-off products created to promote a series of books, beginning with Raggedy Ann Stories in 1918, written and illustrated by former Indianapolis Star cartoonist Johnny Gruelle.
The floppy rag dolls, which at first were hand-made by Gruelle family members, became immediate sensations.
Many of the early Raggedy Ann dolls were created with a special feature sewn into them. It was made of cardboard in some cases, candy in others.
Question: What was this special feature?
Hint: It could be felt by children when they hugged their Raggedy Ann dolls.
To win the prize, you must call in with the correct answer during the live show. Please do not call if you have won a prize from any WICR show during the last two months. The call-in number is (317) 788-3314, and please do not call until you hear Nelson pose the question on the air.
The prize is two tickets to the Indy Fringe Festival, Aug. 19-28, courtesy of IndyFringe, as well as an overnight stay for two at the Hilton Indianapolis in downtown Indy, courtesy of the ICVA.
Your Hoosier History Live! team,
Nelson Price, host and creative director
Molly Head, producer, (317) 927-9101
Chris Gahl, Roadtripper
Richard Sullivan, webmaster and tech director
Pam Fraizer, graphic designer
Garry Chilluffo, creative consultant
Michele Goodrich, Jed Duvall, grant consultants
Please tell our sponsors that you appreciate their support: Aesop's Tables, Broad Ripple Brewpub, Indiana Historical Society, Lucas Oil and Story Inn.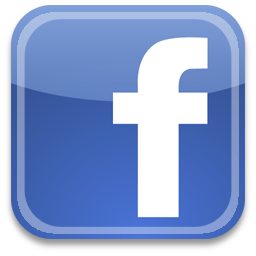 Acknowledgments to Print Resources, Indianapolis Marion County Public Library, Monomedia, Indiana Humanities, Indianapolis Convention & Visitors Association, WICR-FM, Fraizer Designs, Heritage Photo and Research Services, Derrick Lowhorn, Samantha Stratton and many other individuals and organizations. We are an independently produced program and are self-supporting through organizational sponsorships, grants and through individual tax-deductible contributions through the Indiana Humanities Council. Visit our website to learn how you can support us financially.
Aug. 20 show - encore presentation
Theater history in Indy with Howard Caldwell
In 1934, an 8-year-old boy who lived in Irvington - and who would grow up to become one of the best-known TV news anchors in Indianapolis history - patronized a theater for the first time. It was Loew's Palace at 35 N. Pennsylvania St., where young Howard Caldwell was captivated by a movie, which was followed by a stage show.
Although Loew's Palace is long gone, its essence is captured in a book by Howard, who became a familiar face - and often was described as "Indiana's Walter Cronkite" - during his long career at WRTV-Channel 6.
His book, The Golden Age of Indianapolis Theaters (IU Press), not only explores the city's majestic theaters, many of them bygone or renovated for other uses, it also analyzes the Hoosier capital's theater-going heritage.
Howard joins Nelson in studio to delve into the colorful history that was kicked off in September 1858 when the Metropolitan, the city's first theater, opened at 148 W. Washington St. with a seating capacity of more than 1,700. The Metropolitan later became known as the Park, then as the Capitol when it was a burlesque house as it declined before closing in the 1930s.
In the 1860s, famous actors who performed at "the Met" included none other than John Wilkes Booth. That's chilling, but details associated with other theaters evoke other emotions, as described in Howard's book.
The lavish English Theater and Opera House on Monument Circle (along with an ornate, adjoining hotel) became an Indy landmark for decades. In 1902, a production at the English of Lew Wallace's Ben-Hur featured "eight horses pulling two chariots on treadmills, powered by electricity," creating a sensation.
Howard's book also features insights about the Circle Theater (now called the Hilbert Circle Theatre), the Murat, which opened in 1910 with a revolving stage considered a national innovation, and the Walker Theatre, which was planned by entrepreneur Madam Walker and opened in the 1920s after her death.
Howard and Nelson explore those, as well as the theaters that did not survive, such as Loew's Palace and the Lyric on North Illinois Street, which presented three vaudeville shows a day when it opened in 1912.
Although Howard is a lifelong theater lover, he forever will be associated with broadcasting. The anchor on WRTV's evening news for its debut in 1959, he has won countless awards and been inducted into several halls of fame. This summer, Howard was honored with the Golden Circle Award by the National Academy of Television Arts and Sciences (watch video here). Cited for lifetime achievement, Howard is one of only six people to receive the honor in the 42-year history of the academy's Lower Great Lakes chapter.
This show is an encore broadcast of a popular program in our Hoosier History Live! archives. (The original broadcast date was July 31, 2010.) So there won't be an opportunity for call-in questions from listeners. But that opportunity will return Aug. 27 with a brand new Hoosier History Live! show.
© 2011 Hoosier History Live! All rights reserved.