You can listen to Hoosier History Live! live on the air each Saturday, or listen online at the WICR website during the broadcast on any computer with speakers, anywhere, or on a smartphone. We invite you to visit our website!
Sept. 10 show
Butler basketball heritage
At the thrilling climax of the 2009-10 basketball season, Butler University became the smallest school in 40 years to reach the NCAA Championship game. Last April, the Butler Bulldogs did it again.
With the country captivated by the underdog teams guided by a values-based approach known as "the Butler Way," how many folks recall that during the 1970s and '80s, the Butler basketball program was, as David Woods puts it, in a "sorry state"?
The Bulldogs were on the ropes even though their rich tradition dated to the 1920s, when legendary coach Tony Hinkle took command.
In 1928, the arena now known as Hinkle Fieldhouse opened with the largest seating capacity of any basketball stadium in the country. Now a National Historic Landmark, the fieldhouse is talked about, in David's words, "with a reverence associated with places of worship."
He adds: "When the court is lit by sunlight filtering in from tall windows above, nothing is missing but the choir."
At the end of the 1928-29 season, the Bulldogs' first in their fieldhouse, Butler was named national champion.
So why did the once-glorious basketball program hit the skids, before rebounding in such spectacular style?
David Woods, the acclaimed Butler basketball reporter for The Indianapolis Star, will join Nelson in studio to explore that question and many others. David is the author of two books that have described the ups and downs of Butler basketball and analyzed its spectacular resurgence: Underdawgs (Scribner, 2010) and The Butler Way (Blue River Press, 2009).
Key figures range from Tony Hinkle, who is credited during the late 1950s with suggesting orange as the ideal color for basketballs (before that, they were muddy brown) to clean-cut Brad Stevens, the current coach who was just 33 years old during the first of his team's back-to-back appearances in the NCAA Championship game. Played in Butler's hometown of Indy, that tournament title game was, to quote Indianapolis Business Journal sports columnist Bill Benner, "the feel-good story of a lifetime."
The five principles of The Butler Way, as outlined by Butler athletics director Barry Collier, are humility, passion, unity, servant-hood and thankfulness. According to Underdawgs, Collier came up with the principles during a summer retreat in 1995 when he was Butler's coach. However, his successor as coach, Thad Mattta, is credited with coining the phrase "The Butler Way."
Genesis of the principles is said to stretch much further back - to beloved Tony Hinkle, who nurtured an unselfish, team-oriented style of play. A folk hero on campus during his 41 seasons as basketball coach, Hinkle (1898-1992) was the seventh-winningest coach in college basketball history when he resigned in 1970. At Butler, he also periodically coached football and baseball.
According to David's reporting in Underdawgs and The Butler Way, Hinkle didn't really want to step down as coach in 1970. University administrators at the time pushed him to do so, David writes, because they envied his popularity.
After Hinkle resigned as coach, Butler managed just five winning seasons out of the next 19. In his books, David emphasizes the two-decade stagnancy at Butler stretched beyond basketball.
The rebounds captivated the country, particularly Butler's unexpected run to the NCAA Championship game in 2010.
"A college version of Milan" is David's phrase in The Butler Way, a reference to the fabled 1954 state basketball tournament won by tiny Milan High School, thanks to a buzzer-beating shot by Bobby Plump. Lest anyone has forgotten: After his triumph at Milan, Plump was a star player at Butler, becoming the university's leading scorer in history until that time.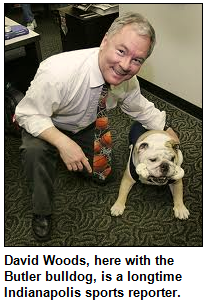 The major difference between the "Milan Miracle" and Butler's appearance in the 2010 NCAA Championship game: The buzzer-beating shot by Butler player Gordon Hayward bounced off the rim, resulting in a win for perennial powerhouse Duke University.
Even so, the small-town Indiana comparisons extend to the personal stories of many Butler players. Matt Howard, the humble star of the 2010-11 team, grew up in Connersville as the eighth of 10 children. When Matt was born, the family lived in a house with one bathroom, according to Underdawgs. (Matt's father is a mail carrier.) For a portion of the interview with David, Nelson will be joined by Roadtripper correspondent Chris Gahl, a Butler alum who even has been known to commandeer Hinkle Fieldhouse for pickup hoops games. Regular listeners will recall he phoned in his Roadtrip report during such a game awhile back.
You can watch a video about the history of Indiana basketball and the iconic Hinkle Fieldhouse. This video excerpt, produced by Michael Husain of Indianapolis-based GoodVibesMedia, features interviews with Bill Benner, David Halberstam, Bobby Plump, Bob "Slick" Leonard and Angelo Pizzo, and it has great historic black-and-white footage of the 1954 Milan victory in Hinkle Fieldhouse.
Watch the video of CBS Sports' first national coverage of Butler Bulldogs in December of 2010 here.
Roadtrip: Holcomb Gardens at Butler University
Chris Gahl of the ICVA suggests a spot for quiet reflection right in the middle of Indianapolis's north side, Holcomb Gardens. The gardens are on the campus of Butler University at 4600 Sunset Ave., just southwest of Hinkle Fieldhouse, and are free and open to the public.
Nestled along the Central Canal on 20 acres of prime real estate, the Holcomb Gardens include a pond, a statue of the Greek goddess Persephone, a carillon tower, an observatory and plenty of places to stroll, sit and relax. More information about tours is available by calling (317) 940-8000.
History Mystery
The bulldog mascot at Butler University was nothing new to a well-known player or former player on the basketball team. The player, who competed on at least one of the teams that made the NCAA championship final games during the last two years, had attended an Indiana high school that also has a bulldog mascot.
Question: Name the player and his high school alma mater.
To win the prize, you must call in with the correct answer during the live show. Please do not call if you have won a prize from any WICR show during the last two months. The call-in number is (317) 788-3314, and please do not call until you hear Nelson pose the question on the air. The prize is a gift certificate to Eddie Merlot's on the north side of Indianapolis, courtesy of the ICVA.
Your Hoosier History Live! team,
Nelson Price, host and creative director
Molly Head, producer, (317) 927-9101
Chris Gahl, Roadtripper
Richard Sullivan, webmaster and tech director
Pam Fraizer, graphic designer
Garry Chilluffo, creative consultant
Michele Goodrich, Jed Duvall, grant consultants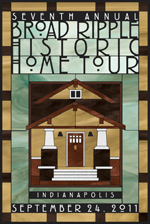 Please tell our sponsors that you appreciate their support: Aesop's Tables, Broad Ripple Brewpub, Broad Ripple Historic Home Tour, Indiana Historical Society, Lucas Oil, Story Inn and Yats restaurants.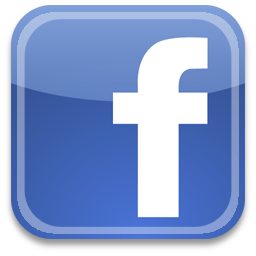 Acknowledgments to Print Resources, Indianapolis Marion County Public Library, Monomedia, Indiana Humanities, Indianapolis Convention & Visitors Association, WICR-FM, Fraizer Designs, Heritage Photo and Research Services, Derrick Lowhorn, Samantha Stratton and many other individuals and organizations. We are an independently produced program and are self-supporting through organizational sponsorships, grants and through individual tax-deductible contributions through the Indiana Humanities Council. Visit our website to learn how you can support us financially.
Sept. 17 show
Irvington neighborhood history in Indy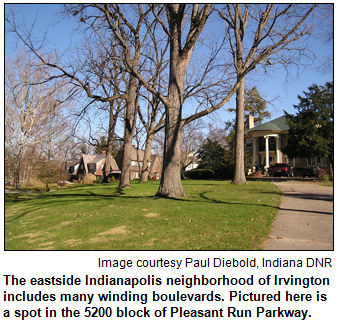 A historic neighborhood on the eastside of Indy that dates to the 1870s, Irvington has a past as colorful as its leafy, towering trees. But there's also fresh activity under way in the neighborhood, which has been home to artists and civic leaders, as well as to Butler University until the 1920s.
To explore the neighborhood, which has residences ranging from Queen Anne-style and Second Empire houses to Sears kit homes and bungalows, Nelson will be joined in studio by Irvington resident Paul Diebold, senior architectural historian for the the Indiana Department of Natural Resources and author of Greater Irvington.
Our guests also will include Irvington native Steve Barnett, a graduate of Howe High School (one of the neighborhood's landmarks), who is executive director of the Irvington Historical Society.
And Nelson will be joined by Amandula Henry, executive director of the Irvington Development Organization, who will share insights about new initiatives in the former town (known for its restrictions on alcohol) annexed into Indy in 1902.
Our show will come on the eve of the Irvington Home Tour, which is set for Sept. 18 from noon to 5 p.m. And next year marks the 10th anniversary of the opening as a cultural/arts center of the Bona Thompson Memorial Center, which was built in 1903 as Butler's library.
Other Irvington landmarks include the Benton House built in 1873 (Butler faculty members, including one of its presidents, once lived in it) and the Irving Theater.
Fun fact: Irvington's founders named the neighborhood in honor of their favorite author, Washington Irving. Ever notice many Irvington streets also are named for authors, such as Hawthorne (Nathaniel) and Emerson (Ralph Waldo) avenues?
© 2011 Hoosier History Live! All rights reserved.