You can listen to Hoosier History Live! live on the air each Saturday, or listen online at the WICR website during the broadcast on any computer with speakers, anywhere, or on a smartphone. We invite you to visit our website!
Oct. 1 show
The real-life Little Orphant Annie
"The goblins will git you - if you don't watch out!"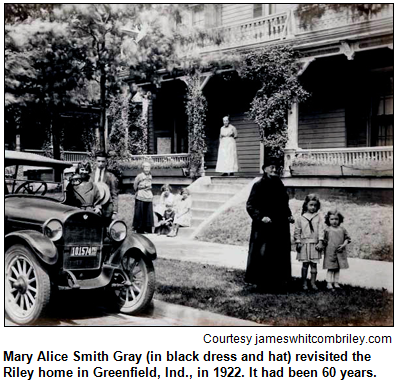 So goes the ominous warning from a fictional, orphaned storyteller in one of the most famous children's poems written by James Whitcomb Riley, the Hoosier who became nationally known for his verse.
Historians have long identified a real Hoosier as the inspiration for "Little Orphant Annie," but her life has been shrouded in mystery, folklore and misinformation.
During the winter of 1861-62, young Mary Alice Smith was taken in as a boarder at the Greenfield home of the future poet and his parents. Mary Alice probably was 11 years old, making her slightly younger than Jim Riley (1849-1916), but the Riley family initially may have been misled into assuming she was about 14 years old.
Was she really an orphan? Did her uncle bring her to the Rileys to help with the housework? Did she then proceed to tell frightening tales about goblins and other creatures to Jim and his younger siblings?
To share insights and new information about the mysterious boarder, who later in life married and became Mary Alice Gray, Nelson will be joined in studio by historian Brigette Jones, a docent at the James Whitcomb Riley Old Home & Museum in Greenfield, and writer-historian Al Hunter, a popular columnist for the Eastside Voice weekly newspaper.
Brigette, president of the Hancock County Historical Society, lives in rural Greenfield. After years of historical detective work for an upcoming biography of Mary Alice Smith Gray, Brigette reports she has uncovered information that contradicts or clarifies long-established myths about the mysterious boarder.
Al, who conducts walking tours in communities along the Old National Road (including Greenfield and Irvington), has written columns about Mary Alice's life.
"She made such a deep impression on Riley that he never forgot her," writes Elizabeth Van Allen in her biography James Whitcomb Riley: A Life (IU Press).
Did the nationally renowned "Hoosier poet" and his muse ever re-meet as adults? At what point did Mary Alice, who became a farm wife in the Hancock County town of Philadelphia, realize she was the inspiration for the famous "Orphant Annie"?
Brigette, Al and Nelson will tackle those questions and myriad others about the Hoosier whose legacy almost lived on in even unexpected ways.
"The original working title of what became Riley Hospital for Children was Little Orphant Annie Hospital," Brigette says. She has examined early plans for the acclaimed hospital in Indianapolis that was established by the poet's friends in the early 1920s as a posthumous tribute to him.
In fact, Mary Alice Smith Gray attended the laying of the cornerstone for the hospital before her own death in 1924, according to Brigette.
In her 70s, Mary Alice also embarked on a Midwestern tour during which she answered audiences' questions. Brigette has tracked down letters written by Mary Alice to the promoter who conceived the tour; she also has obtained Mary Alice's private correspondence from great-grandchildren.
Our show will come just before the Riley Festival, one of the largest crafts festivals in Indiana. The 42nd annual Riley Festival, which includes a parade, a breakfast, decorated pumpkin shows and many other events, will be Oct. 6-9 in downtown Greenfield.
The public also is invited to Brigette's presentation, "Who Was the Real Little Orphant Annie?", at 7 p.m. on Oct. 13. The free presentation will be at the New Castle Public Library.
Thanks to his poems written in Hoosier dialect - including "Little Orphant Annie" - Riley became a national celebrity.
By the way, "Little Orphant Annie," which was first published in 1880, wasn't his only poem inspired by his family's young boarder. He also wrote a poem titled "Where Is Mary Alice Smith?" in which he depicts the little orphan girl falling in love with a soldier boy who was killed. Then she dies of grief.
In truth, Mary Alice went to work in a tavern on the National Road in the town of Philadelphia, where she met her husband, John Wesley Gray. Their marriage produced seven children.
And there are many more intriguing aspects of her colorful life, both as a child before she met young Jim Riley and after she parted ways with his family in Greenfield.
According to a column by our guest Al Hunter, a board member of the Indiana National Road Association, Riley resorted to extensive efforts in his final years to track down Mary Alice. He took out advertisements in newspapers across the Midwest seeking information about her - even though, as both Brigette and Al have documented, she spent less than a year living with his family, not the seven or eight years mentioned in some accounts.
According to Brigette, some of the confusion can be traced to the "muse" herself. Once she found herself in the spotlight, Mary Alice Smith Gray gave conflicting accounts of her life. Click here to see Brigette's personal collection of photos.
Tune into Hoosier History Live! as we reveal more about her.
Roadtrip: Mary Gray Bird Sanctuary near Connersville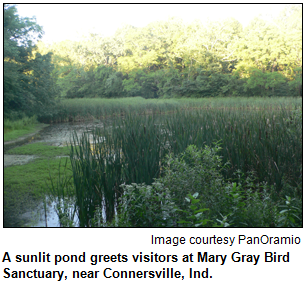 This Roadtrip pick is named for another Hoosier woman named Mary Gray, and there is no known connection to Mary Alice Smith Gray. However, if you're headed east from Indianapolis through Greenfield for the Riley Festival, you can keep going east and visit the Mary Gray Bird Sanctuary, which is owned and operated by the Indiana Audubon Society.
Alice Green Gray gave the initial 264-acre property to the Audubon Society in 1943 as a living memorial to her daughter Mary, who preceded her in death.
This idyllic spot, now with more than 700 acres for hiking and bird watching, is open to everyone, and there is no charge, although you can certainly make a donation. Our Roadtripper Chris Gahl of the ICVA suggests you use the map on the provided web link to find the place, which is pretty remote! Again, great autumn vistas in a relaxing setting.
History Mystery
After achieving national fame as a poet, James Whitcomb Riley became a permanent guest in a house owned by friends in downtown Indianapolis. While living in the house, now the James Whitcomb Riley Museum Home, the poet had a dog as a pet.
The dog, a white poodle, was seen in some photos with him.
They include a classic picture of James Whitcomb Riley surrounded by Hoosier children that was taken in 1916, a few months before the poet's death; the poodle sits on his master's lap in the photo. You can also watch a silent film taken the same day.
Riley had given his beloved dog a name associated with one of his residences.
Question: What was the name of James Whitcomb Riley's dog?
To win the prize, you must call in with the correct answer during the live show. Please do not call if you have won a prize from any WICR show during the last two months. The call-in number is (317) 788-3314, and please do not call until you hear Nelson pose the question on the air.
The prize is an overnight stay at the Comfort Suites Indianapolis City Centre in downtown Indianapolis, as well as two tickets to the Eiteljorg Museum. These prizes are courtesy of the ICVA.
Your Hoosier History Live! team,
Nelson Price, host and creative director
Molly Head, producer, (317) 927-9101
Chris Gahl, Roadtripper
Richard Sullivan, webmaster and tech director
Pam Fraizer, graphic designer
Garry Chilluffo, creative consultant
Michele Goodrich, Jed Duvall, grant consultants
Please tell our sponsors that you appreciate their support: Antique Helper, Broad Ripple Brewpub, Indiana Historical Society, Lucas Oil, Story Inn and Yats restaurants.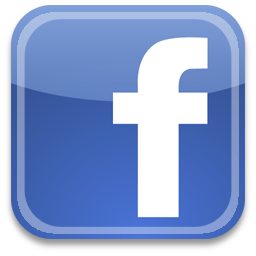 Acknowledgments to Print Resources, Indianapolis Marion County Public Library, Monomedia, Indiana Humanities, Indianapolis Convention & Visitors Association, WICR-FM, Fraizer Designs, Heritage Photo and Research Services, Derrick Lowhorn, Samantha Stratton and many other individuals and organizations. We are an independently produced program and are self-supporting through organizational sponsorships, grants and through individual tax-deductible contributions through the Indiana Humanities Council. Visit our website to learn how you can support us financially.
Coming up
Show will return on Oct. 15
Hoosier History Live! will be pre-empted on Oct. 8 for WICR-FM's coverage of Yom Kippur. We will return Oct. 15 with a fresh live show.
© 2011 Hoosier History Live! All rights reserved.