You can listen to Hoosier History Live! live on the air each Saturday, or listen online at the WICR website during the broadcast on any computer with speakers, anywhere, or on a smartphone. We invite you to visit our website!
Oct. 22 show
Covered bridges across Indiana
Our state was a land of wooden, covered bridges from 1820 to 1922. That's when more than 600 covered bridges were built across Indiana.
Today, about 90 of these historic gems remain.
To explore them, Nelson will be joined in studio by Margaret Smith of Indianapolis, past president of the Indiana Covered Bridge Society, and Larry Stout of Rush County, who helped spearhead the restoration of the historic Moscow Covered Bridge, which had been demolished by a tornado.
Some fun facts, courtesy of Margaret:
The Medora Covered Bridge in Jackson County is, at 434 feet, the longest covered bridge in the nation.
The Edna Collins Covered Bridge in Putnam County - the last covered bridge built in the state - is said to be haunted. Constructed in 1922, the bridge, which crosses Little Walnut Creek, is haunted by the ghost of a little girl, according to folklore. In the 1920s, she is said to have enjoyed swimming in the creek, but she drowned while doing so at night.
The Ramp Covered Bridge at the north entrance to Brown County State Park is the only two-lane covered bridge in Indiana. This bridge, which crosses Salt Creek, has another claim to fame: It's the oldest covered bridge still standing in Indiana. In 1838, the bridge was built in Putnam County. During the 1930s, it was moved with the creation of the state park in Brown County.
The heyday of covered-bridge construction was the 1880s; bridges were covered to protect their flooring and interior from the elements.
Parke County, which is known as the "Covered Bridge Capital of the World," has 31 covered bridges that remain. And Sunday (Oct. 23) is the last day of the annual Parke County Covered Bridge Festival, which began Oct. 14.
In Rush County, a tornado that roared through in 2008 tossed the Moscow bridge (built in 1886) into the Flatrock River.Reconstructed using 30 percent of its original wood, the Moscow Covered Bridge reopened with a community celebration in September 2010.
Indiana Landmarks recently honored our guest Larry Stout, president of Rush County Heritage and a resident of the village of Gowdy, with the Servaas Award for lifetime achievement. His preservation efforts extend far beyond covered bridges, but his county - as well as Parke and Putnam counties is particularly known for them.
Why those counties? Although there were several builders of covered bridges across Indiana, the three generally considered to have been the most significant were two historic bridge builders based in Rockville in Parke County (the businesses of J.J. Daniels and Joseph A. Britton), as well as the firm run by A.M. Kennedy (and later by his sons and grandsons) in Rushville.
In fact, the Moscow Covered Bridge reconstructed after the tornado was originally built by the Kennedy family.
Larry Stout lives two miles north of it and two miles west of the Forsythe Covered Bridge, which also was built by the Kennedys.
In total, Rush County has five covered bridges, all still in use. (Some of the other covered bridges across the state no longer carry traffic. They have been bypassed by modern roads or preserved in parks.)
"The bridges are located in many out-of-the-way places today, but they once were hubs of commerce," Margaret notes. "Many were railroad bridges. Often, they were the largest covered areas in a community."
That meant, she adds, that they frequently served as the settings for "political rallies, community gatherings and revival meetings - even weddings."
More fun facts, again courtesy of Margaret:
Many covered bridges were painted red. The Kennedys, though, favored white.
Franklin County once had more than 20 wooden covered bridges. Four remain.
Of about two dozen covered bridges once in Hamilton County, the only original that remains is Potter's Ford Covered Bridge on the west fork of the White River, two miles north of Noblesville. (At Conner Prairie Interactive History Park, the Cedar Chapel Covered Bridge was not originally in Hamilton County. Built in Dekalb County, it was moved to Conner Prairie in the 1970s.)
According to Margaret, the restoration of Potter's Ford is "one of the true success stories of covered-bridge preservation."
She says Potter's Ford, which originally opened to 1871, now even has a sprinkler system to prevent arson and a coating of special paint to resist graffiti. Arson and graffiti have plagued other covered bridges across the state.
Hoosier History Live! fun fact: There is a footpath going north from Potter's Ford Bridge Park that leads to a great swing that has a spectacular view of the White River.
Roadtripper
Our Roadtrip suggestion for a crisp and cool autumn adventure is to head south from Indianapolis to The Apple Works, near Trafalgar.
The Apple Works is a privately owned orchard that was started in 1989 by owners Rick and Sarah Brown when they began planting apple trees on their land. They've now grown into many acres of fun for adults and children alike, and they are open to the public seven days a week.
The Apple Works has a country store, as well as offerings for the kids, including train rides, apple shots (which appear to be large sling shots for pitching apples), pony rides, a corn maze and wagon rides to the pumpkin patch.
Do visit the provided web link for directions to this off-the-beaten-track Roadtrip!
History Mystery
A modern, steel bridge - not a wooden, covered bridge - in southern Indiana has made headlines this fall. The double-deck bridge spanning the Ohio River from the Hoosier state to Kentucky was shut down in early September by Gov. Mitch Daniels after construction crews found cracks in the structure. This has caused major traffic disruptions because the bridge is heavily used by motorists traveling between New Albany and Louisville.
The bridge, which has eye-catching arches rising above it, is named after the first Indiana native to become a U.S. Supreme Court justice. He had been born to a hard-scrabble farmer's family in southern Indiana near the Ohio River.
Question: Name the bridge.
To win the prize, you must call in with the correct answer during the live show. Please do not call if you have won a prize from any WICR show during the last two months. The call-in number is (317) 788-3314, and please do not call until you hear Nelson pose the question on the air.
The prize is a an overnight stay at University Place Conference Center & Hotel on the IUPUI campus, courtesy of the ICVA, as well as two tickets to "Vonnegut on the Body", a Spirit & Place literary discussion featuring Hoosier author Dan Wakefield, at 7:30 p.m. on Friday, 11-11-11 (Kurt Vonnegut's birthday) at the Eugene and Marilyn Glick Indiana History Center. These tickets are courtesy of the Kurt Vonnegut Memorial Library.
Your Hoosier History Live! team,
Nelson Price, host and creative director
Molly Head, producer, (317) 927-9101
Chris Gahl, Roadtripper
Richard Sullivan, webmaster and tech director
Pam Fraizer, graphic designer
Garry Chilluffo, creative consultant
Michele Goodrich, Jed Duvall, grant consultants
Please tell our sponsors that you appreciate their support: Aesop's Tables, Broad Ripple Brewpub, Indiana Historical Society, Lucas Oil, Sexton Companies and Story Inn.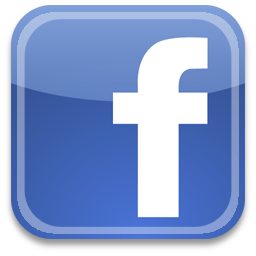 Acknowledgments to Print Resources, Indianapolis Marion County Public Library, Monomedia, Indiana Humanities, Indianapolis Convention & Visitors Association, WICR-FM, Fraizer Designs, Heritage Photo and Research Services, Derrick Lowhorn, Samantha Stratton and many other individuals and organizations. We are an independently produced program and are self-supporting through organizational sponsorships, grants and through individual tax-deductible contributions through the Indiana Humanities Council. Visit our website to learn how you can support us financially.
Your support keeps us going!
Special thanks to Lucas Oil, Indiana Historical Society and G. Marlyne Sexton
Our little independently produced show would not be able to stay on the air, or maintain its website, were it not for these recent supporters who either renewed their underwriting commitments or made a contribution.
We believe that a show about Indiana history can indeed have some brains and personality! We truly hope to be able to fully develop our website and audio archives at some point in time. Meanwhile, our "Mystery Volunteer" continues to work on our grant-writing project.
Visit "Support the show" on our website to learn more.
Oct. 29 show
Trees, trees and trees
According to folklore about early Indiana, a squirrel could have jumped from Ohio all the way to Illinois - that is, the critter could have crossed the width of the Hoosier state - without touching ground.
That's an indication about the density of the woodland forest here 300 years ago, before the massive clear-cutting of trees by settlers that made the Indiana landscape almost resemble a prairie.
To explore our tree canopy, as well as an array of other aspects related to our towering friends, Nelson will be joined in studio by David Forsell, president of Keep Indianapolis Beautiful. David and his volunteer-based organization have been reaping attention recently for endeavors that have included partnering with Eli Lilly and Co. for an employee service day that involved planting more than 3,000 trees across the Hoosier capital.
Expect David and Nelson to share details about the city's oldest tree, a bur oak in Irvington estimated to be about 400 years old. According to Steve Barnett of the Irvington Historical Society (who, by the way, was a studio guest last month for a Hoosier History Live! show about his neighborhood), the tree, known as a "Kile oak," also is one of the largest bur oaks in the state. (It's commonly referred to as a Kile oak because about 110 years ago a family named Kile owned the property on which the tree stands, at 5939 Beechwood Avenue.)
During our show, David promises to identify the tree in Indy that he considers, as he puts it, "the most beautiful tree I've ever seen."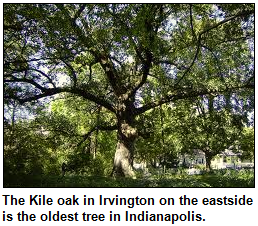 David and Nelson also expect to share insights about Indiana's official state tree; it's the tulip tree, sometimes called the yellow poplar.
According to the book 101 Trees in Indiana (Indiana University Press), by Marion T. Jackson, in the "pre-settlement" era the state was dominated by forests that consisted of American beech and sugar maple trees (50 percent); various species of oak and hickory (30 percent) and a mixed forest "of Appalachian origin" (more than 7 percent).
101 Trees in Indiana prominently features an observation from literary great Willa Cather: "Today I stood taller from walking among the trees."
© 2011 Hoosier History Live! All rights reserved.