You can listen to Hoosier History Live! live on the air each Saturday, or listen online at the WICR website during the broadcast on any computer with speakers, anywhere, or on a smartphone. We invite you to visit our website!
Feb. 18 show
Snow history with weatherman Chris Wright
Even though WTHR-TV/Channel 13 meteorologist Chris Wright is known for his sunny disposition, he loves snow. He frequently mentions his fondness during the evening newscasts of the NBC affiliate in Indianapolis. So who better to be our guide as we journey - or trudge - through snowfall history in the Hoosier state?
Chris, who has been an amiable on-camera presence at WTHR since 1999, will join Nelson in studio to cover the waterfront, snow-wise. We will explore Indiana winters with the most white stuff and those with the least, as well as the dreaded "lake effect" that affects South Bend and other northern Indiana communities.
Of course, our current winter is far from history at this point. But we can explore the snowfall pattern so far. According to a recent Indianapolis Star story that relied on National Weather Service data, the snowiest January in Indy city history was January 1978. That reflects the notorious Blizzard of '78, generally considered the worst blizzard in city history.
Incidentally, the blizzard's 30th anniversary was the topic of the second Hoosier History Live! show on Jan. 19, 2008. You can listen to a clip from Nelson's interview that day with guest Craig Widener, who was with the Red Cross and helped hundreds of stranded bus passengers in downtown Indianapolis.
At the other extreme, the most snow-free January in city history occurred in 1937, when nary a flake fell from the sky. Indy's average snowfall in January is 8.6 inches, meaning last month's 4.4 inches was about half the January average.
In some parts of the state, though, this winter has not been a breeze. According to Associated Press reports, a storm system last Saturday dumped more than 12 inches of lake-effect snow on LaPorte and surrounding areas in northwest Indiana.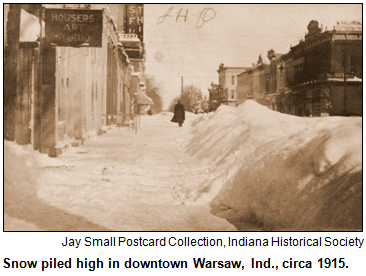 During January 1978, 30.6 inches of snow fell on the Indianapolis area. The Blizzard of '78, which began on Jan. 25 of that year, involved a massive snow dump accompanied (and churned) by howling winds of 55 mph. Frigid air temperatures hovered at zero degrees, but the wind chill made it feel like – 51 degrees. Bill Hudnut, Indy's mayor then, declared a citywide curfew as well as a snow emergency that lasted three days, the longest ever issued in city history.
Maybe as a reward all these years later, the weather gods blessed Indy with a snow-free Super Bowl. (Fun fact: Chris Wright served on the Super Bowl Host Committee's weather subcommittee.) On Feb. 5, the day of the big game at Lucas Oil Stadium, zero snow (or any kind of perception) fell; the city enjoyed a high of 56 degrees.
Compare that to a year prior - Feb. 5, 2011 - when Indy received 3.9 inches of snow; it was even worse in 2010, when 5.3 inches fell Feb. 5 on the Hoosier capital. These snowfall totals were included in a recent Indianapolis Star analysis.
As we prepare to dig for more snow history from Chris Wright, we can't resist pointing out the multifaceted talents of our guest. In addition to anchoring Channel 13's Sky Trak Weather, he hosts The Brain Game , the long-running quiz show featuring Hoosier high school students.
Chris also is the author of nine mystery novels, including Rockabye Baby (2001), which focused on a kidnapping aboard an airplane of a prominent attorney's infant daughter.
Before joining WTHR, Chris was the meteorologist for WISH-TV/Channel 8 in Indianapolis. In 1994, he was named the National Weather Association Broadcaster of the Year.
Chris recommends these "learn more" websites:
History Mystery
The Trivia Mystery is carried over from last week's show, when there wasn't a correct answer. The question, part of our salute to Black History Month, concerns an early settlement of African-Americans in Hamilton County.
During the 1800s, black families journeyed from North Carolina to a rural area near what became the town of Noblesville and established their settlement.
In 1865, the settlers built a chapel that remains on the site to this day. Reunions of descendants of the early settlers also continue to this day.
Hint: This settlement was not Freetown Village, which was an incorrect guess from a caller last week.
Question: Name the historic African-American settlement that occurred in Hamilton County.
To win the prize, you must call in with the correct answer during the live show and be placed on the air. Please do not call if you have won a prize from any WICR show during the last two months, and please do not call until you hear Nelson pose the question on the air. The call-in number is (317) 788-3314.
The prize is a gift certificate to the Jameson Inn on the west side of Indianapolis. This prize is courtesy of the ICVA.
Your Hoosier History Live! team,
Nelson Price, host and creative director
Molly Head, producer, (317) 927-9101
Chris Gahl, Roadtripper
Richard Sullivan, webmaster and tech director
Pam Fraizer, graphic designer
Garry Chilluffo, creative consultant
Michele Goodrich, Jed Duvall, grant consultants
Joan Hostetler, photo historian
Dana Waddell, volunteer-at-large
Please tell our sponsors that you appreciate their support: Aesop's Tables, Indiana Historical Society, Indiana Landmarks, Lucas Oil and Story Inn.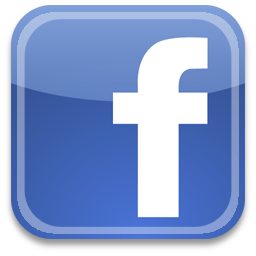 Acknowledgments to Print Resources, Indianapolis Marion County Public Library, Monomedia, Indiana Humanities, Indianapolis Convention & Visitors Association, WICR-FM, Fraizer Designs, Heritage Photo and Research Services, Derrick Lowhorn, Samantha Stratton and many other individuals and organizations. We are an independently produced program and are self-supporting through organizational sponsorships, grants and through individual tax-deductible contributions through the Indiana Humanities Council. Visit our website to learn how you can support us financially.
Feb. 25 show
Murder of heiress Marjorie Jackson in 1977
Nearly 35 years later, it's still considered the largest cash burglary of a home in American history. Burglars stole more than $3.8 million - and left at least $5 million behind - in a sensational crime that included the murder of Marjorie Jackson, an eccentric widow in Indianapolis who had inherited a grocery-chain fortune.
Reclusive and deeply distrustful of banks (about a year before Mrs. Jackson's murder in 1977, a bank vice president had embezzled about $700,000 from her), she stashed cash in vacuum cleaner bags, closets, toolboxes and drawers in her home on Spring Mill Road. Mrs. Jackson, 66, also placed gifts, cookies, pies and cake around her house with notes indicating they were gifts to God.
These and other astonishing aspects of a series of crimes involving the Jackson family are recounted in a new book written by Pulitzer Prize winner Dick Cady, a former investigative reporter and city editor for The Indianapolis Star.
In Scavengers: A True Story of Money, Madness and Murder, Dick begins with the fatal shooting in 1931 of Mrs. Jackson's father-in-law, who founded the Standard Grocery chain. (Her father-in-law, Lafayette Andrew Jackson, also distrusted banks. He was shot during a robbery at Standard headquarters in downtown Indianapolis.)
Dick will join Nelson in studio to discuss the series of crimes against the Jackson family that culminated when Mrs. Jackson's body was discovered in a smoldering fire that culprits had set in an attempt to cover up the murder and robbery. The culprits then made a trail of mistakes Dick calls "inept," including paying cash - with stacks of $100 bills - for flashy new cars. (In withdrawing her fortune from banks, Mrs. Jackson had taken her cash away in grocery sacks and suitcases.)
To describe details and share insights about a series of crimes that remain among the most notorious in Indianapolis history, Dick has drawn on interviews, trial testimony, transcripts and official records.
© 2012 Hoosier History Live! All rights reserved.