You can listen to Hoosier History Live! live on the air each Saturday, or listen online at the WICR website during the broadcast on any computer with speakers, anywhere, or on a smartphone. We invite you to visit our website!
April 14 show
Broad Ripple neighborhood history in Indy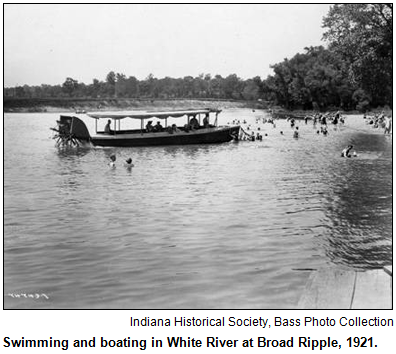 It's our 200th show, ideal to focus on a historic village that became one of the most distinctive neighborhoods in Indianapolis and is about to celebrate its 175th anniversary. The colorful history of Broad Ripple involves bungalows, ducks, the Central Canal, famous son David Letterman, a bygone amusement park, popular nightspots, ethnic restaurants and the 1922 annexation of a bucolic village by Indy.
Nelson will be joined in studio by two guests with deep connections to the neighborhood: Bridget Carson, a board member of the Broad Ripple Village Association and a key organizer of the upcoming anniversary celebrations, and Alice Ashby Roettger, whose family moved to the community in 1936 and who has researched the histories of many of its homes, sites and notable figures.
The village dates to April 1837, when it was platted and named Broad Ripple, apparently as a tribute to the ripples created by the White River as it flowed over rocks.
Although early accounts describe hardscrabble labor and revelry by Central Canal workers, Broad Ripple had become a tranquil getaway by the turn of the last century, with visitors from downtown Indy traveling by streetcars (and, later, interurbans) to enjoy fishing, dancing on cruise boats, shopping and other leisurely diversions.
In the early 1900s, White City Amusement Park opened in what's now Broad Ripple Park. Although White City is long gone (a roaring fire in 1908 was among its challenges), other historic structures remain. They include the American Legion Post 34, 6440 N. Westfield Boulevard., and Indianapolis Fire Department Station 32, which opened about the time of annexation and today is the city's oldest fire station still in use.
Other landmarks include the Vogue, which opened as a popular movie theater in 1938 and endured a decline (Letterman has said he saw his first X-rated films there during the late 1960s) before a series of renovations that today make it a popular venue for concerts.
Many of Broad Ripple's bungalows were built between the late 1910s and mid-1930s. The Masonic Lodge (official name: J.S. Mustard Hall) was constructed even earlier, opening in 1908 in a building that also housed a series of banks.
Notable graduates of Broad Ripple High School include Letterman (class of '65), Marilyn Quayle, architect Michael Graves and former Lt. Gov. John Mutz. Some of them attended School 80, which was built in 1929. So did our guest Alice Ashby Roettger and her future husband, architect Richard Roettger. School 80, 920 E. 62nd St., has been converted into condos, which typifies the clamor for residential living in Broad Ripple.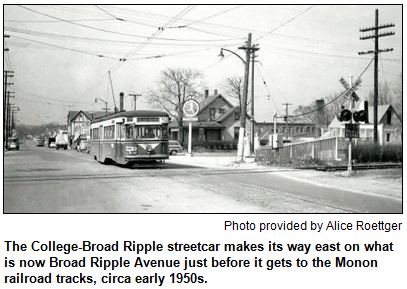 For many generations, the neighborhood has been known for cafes and small, specialty shops ranging from antique and hobby stores to today's vintage clothing and gourmet pet food shops. Residents say the focus on locally owned, specialty stores helped the neighborhood survive retail competition that accelerated with the opening of nearby Glendale Shopping Center in 1958.
To mark Broad Ripple's anniversary, upcoming festivities include a photo scavenger hunt that kicks off April 17; a race of rubber duckies April 21 on the Central Canal and a birthday party April 22 that's free and open to the public at the Indianapolis Art Center, 820 E. 67th St.
The art center was designed by Graves (Broad Ripple High class of '52), who is nationally renowned as a pioneer of post-Modernist architecture. In his hometown, he also has designed the NCAA Headquarters and Hall of Champions in White River State Park.
Some fun facts:
In 1924, the U.S. Olympic Swimming Trials were at Broad Ripple Park's pool, then the largest outdoor swimming pool in the country. The star of the trials was Johnny Weissmuller, who went on to win gold medals in the Olympics, then star in Tarzan movies. (Regular listeners of Hoosier History Live! will recall a Trivia Mystery awhile back about Weissmuller and the 1924 swim trials.)
The first dog park in Indy opened in Broad Ripple Park in 1999. As a feature writer/columnist for The Indianapolis Star, our host Nelson wrote about the opening of the historic "bark park."
The antique carousel from White City Amusement Park is at the Children's Museum of Indianapolis.
History Mystery
In Broad Ripple during the early 1900s, Watt's Drug Store was located in a two-story brick building. Its top floor was occupied by the International Order of Odd Fellows.
By 1925, Watt's had been replaced on the ground level by another drug store, which was a Broad Ripple landmark until 1990. Today, the location is the site of Chelsea's, a gift and card shop.
Question: What was the drug store that occupied the high-visibility site in Broad Ripple for more than 60 years, beginning in the mid-1920s?
To win the prize, you must call in with the correct answer during the live show and be willing to be placed on the air. Please do not call if you have won a prize from any WICR show during the last two months. The call-in number is (317) 788-3314, and please do not call until you hear Nelson pose the question on the air.
This week's prize is four tickets to the Indiana Wine Fair in southern Brown County on Saturday, April 28, courtesy of the Story Inn, and an overnight stay at the Hampton Inn in downtown Indianapolis, courtesy of the ICVA.
Roadtrip: Cataract Falls and general store
Roadtripper Chris Gahl of the ICVA suggests that we head a little over an hour's drive southwest of Indianapolis to visit Cataract Falls near Cloverdale, which is part of Lieber State Recreation Area.
To get to the falls, take I-70 west from Indianapolis to Cloverdale and exit south on 231. In about seven miles you will see a sign for the park on the right. There are both upper and lower falls, connected by a scenic hiking trail along Mill Creek, but it is also possible to drive between the falls. The upper falls is the largest waterfall in Indiana by volume.
The park also features a restored covered bridge, and don't miss the old general store in the town of Cataract!
Your Hoosier History Live! team,
Nelson Price, host and creative director
Molly Head, producer, (317) 927-9101
Chris Gahl, Roadtripper
Richard Sullivan, webmaster and tech director
Pam Fraizer, graphic designer
Garry Chilluffo, creative consultant
Michele Goodrich, Jed Duvall, grant consultants
Joan Hostetler, photo historian
Dana Waddell, volunteer-at-large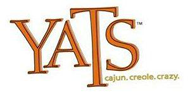 Please tell our sponsors that you appreciate their support: Aesop's Tables, Indiana Historical Society, Lucas Oil, Story Inn and Yats Cajun restaurants.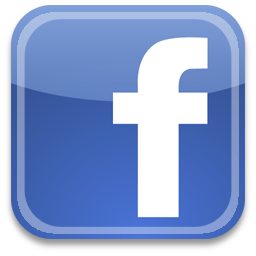 Acknowledgments to Print Resources, Indianapolis Marion County Public Library, Monomedia, Indiana Humanities, Indianapolis Convention & Visitors Association, WICR-FM, Fraizer Designs, Heritage Photo and Research Services, Derrick Lowhorn, Samantha Stratton and many other individuals and organizations. We are an independently produced program and are self-supporting through organizational sponsorships, grants and through individual tax-deductible contributions through the Indiana Humanities Council. Visit our website to learn how you can support us financially.
April 21 show
True tall tales from 1950s Indiana
To the residents of Howe, Ind., a town character was known as the "Skunk Woman." Not only did she keep skunks as pets, she seldom bathed.
In the 1950s, the talk of Goshen was a rooster described as "over-hormoned." (During that era, roosters routinely were injected with female hormones so they would shun hens, stop crowing, eat hearty and be tender.) Despite multiple injections, a resilient rooster named Elco resumed fraternizing with hens as well as emitting "cock-a-doodle-doos" - all in front of stunned onlookers during a Jaycees event.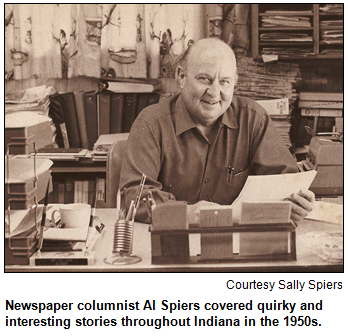 Accounts of the "Skunk Woman" and of the resilient rooster were syndicated across the state during the 1950s by Al Spiers, a Michigan City-based columnist and editor. Although Al died in 1994, his columns about true tall tales from across Indiana have been collected in a new book, Hoosier Lore (Brooks Publications), put together by his daughter, Sally Spiers.
An Indianapolis civic leader who is retired after a career in city and state governments, Sally will be Nelson's studio guest to explore the colorful people, critters, towns and events that her father described.
His stories from the Hoosier front during the 1950s include an account from Churubusco about alleged sightings of a giant turtle in Fulks Lake; the town celebrates a Turtle Days festival every summer in honor of Indiana's counterpart of the Loch Ness Monster.
Hoosier Lore also includes columns about a widow in northern Indiana who became known as "mom" to countless soldiers during World War II and afterward because of her generosity; Al Spiers also wrote about the "tired, decaying" town in Pulaski County of Monterey, which needed a civic miracle to survive.
Al Spiers, an inductee into the Indiana Journalism Hall of Fame, was editor of the Michigan City News-Dispatch as well as a human interest columnist. Sally Spiers is president of the Chatham Arch Neighborhood Association; she has worked as a community crime prevention manager for the city of Indy and as an investment adviser examiner for the Indiana secretary of state's securities division.
© 2012 Hoosier History Live! All rights reserved.