Feb. 9 show
Long-forgotten man who designed Indy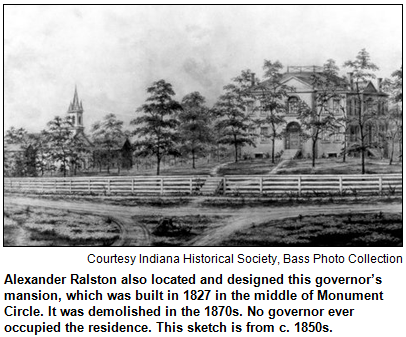 Finally and at last, the surveyor who traveled to the Indiana wilderness and laid out the state's new capital is getting some respect.
A boutique hotel that just opened in downtown Indianapolis is named in honor of Alexander Ralston. So is a pub-restaurant that opened last year on Massachusetts Avenue, one of the dozens of streets designed by the planner who even had slipped into obscurity by the time he died in 1827.
Hoosier History Live! not only will explore the unheralded life of the surveyor (Ralston also helped design Washington D.C.) who had such an enormous impact on the Hoosier capital, we also will analyze issues that historians have debated for decades: The reasons Ralston gave various names to specific streets in the new city.
For this show about Ralston (1771-1827), Nelson will be joined in studio by Ratio Architects founder Bill Browne, who has delved into the pioneer surveyor's street-naming process. Other guests will be Indianapolis historian Sheryl Vanderstel and Joan Hostetler, co-owner of Heritage Photo & Research Services, both of whom have researched Ralston's colorful life.
A Scottish expatriate, Ralston was an assistant to French architect Pierre L'Enfant when he laid out the nation's capital. But Ralston came to the "west" - the Indiana frontier - at least partially because he was linked to controversial politico Aaron Burr. With surveyor Elias Pym Fordham, Ralston was hired to design the new state capital that was created in marsh and swampland during the 1820s.
For nearly 200 years, though, virtually nothing in Indianapolis was named in his honor, although some Hoosiers advocated naming I-465 for Ralston. (Do you remember when Indy native David Letterman led a mock crusade to have I-465 named after himself?)
Now, though, Alexander Ralston is becoming "a bit of a rock star," as Urban Times editor Bill Brooks put it in a recent column in the monthly newspaper that serves Indy's historic neighborhoods.
The Alexander, the boutique hotel (with extensive, urban artwork) that recently opened as part of the large CityWay development on the south end of downtown, is named in tribute to Indy's initial designer. The hotel's bar, Plat 99, takes its name from the site's location on Ralston's grid.
And Ralston Draft House on Massachusetts Avenue also is named in honor of the long-unheralded city designer.
In addition to sharing his insights into Ralston's street-naming process on our show, our guest Bill Browne, who is board chairman of the Indiana State Museum, will share his conclusions in an upcoming article in Traces of Indiana and Midwestern History, the magazine published by the Indiana Historical Society.
Our guest Sheryl Vanderstel researched and wrote the Encyclopedia of Indianapolis (Indiana University Press, 1994) entries for Ralston, who planned Indy's original Mile Square plat, as well as for surveyor Fordham.
Our guest Joan Hostetler, who specializes in local historic research and in preserving, digitizing and archiving historic photos, collaborated with Nelson and photographer Garry Chilluffo on the Indianapolis Then and Now (Thunder Bay Press, 2004) visual history book.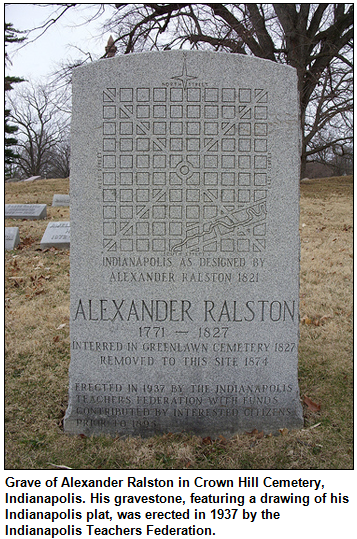 With her deep knowledge of Hoosier history, Joan has been a studio guest on our show several times, including a program in October 2011 during the controversy about whether to rename Georgia Street in downtown Indy. (Joan launched and led the Facebook crusade to retain the Georgia Street name.)
Not only did Ralston come up with the Georgia Street name, Ralston assigned state names to most of the thoroughfares in the city's original Mile Square, including Pennsylvania Street and Massachusetts Avenue. He made exceptions for Meridian Street, Market Street (which was designed with the idea of having a City Market on it) and Washington Street.
Like many residents of early Indy, Ralston never expected the city to grow beyond the Mile Square, which is bounded by North, South, East and West streets.
In his native Scotland, Ralston had been an engineer. After the Revolutionary War, he immigrated to the new United States and assisted L'Enfant with the city plan for Washington D.C. Ralston also was at least somewhat involved with Aaron Burr, the vice president who later was charged with (but subsequently acquitted of) treason.
In his new hometown of Indy, Ralston was influenced by the Washington D.C. design. He planned the central circle (what eventually became known as Monument Circle) in the center of the Mile Square grid, with four diagonal, radiating avenues, including Indiana Avenue and Virginia Avenue.
But the city's designer even was forgotten during his lifetime for reasons that Nelson will explore with his guests.
Like former world champion bicyclist Major Taylor, who was the focus of last week's show, Ralston was buried in an unmarked grave. More than 100 years later, he received a headstone on his burial site at Crown Hill Cemetery.
Even so, nothing in the Hoosier capital was named in his honor until the new hotel and the pub. Ralston Avenue on the northside of Indy was named in honor of Samuel Ralston, who was elected governor in 1913 and was not related to the city planner.
Roadtrip: Black History picks with Dona Stokes-Lucas
Guest Roadtripper Dona Stokes-Lucas will be calling in with a live report from the inaugural Sankofa Black Heritage Festival, which will be going on from 10 a.m. to 3 p.m. on Saturday at the Great Hall at the Indiana State Museum. Admission to the Great Hall is free (parking is $3 for the first three hours), and regular admission costs apply to the other exhibits at the museum, including the just-opened blockbuster Lincolns: Five Generations of an American Family.
Dona has a couple of other downtown Indianapolis Black Heritage picks, including the Crispus Attucks Museum and the Indiana Federation of Colored Women's Clubs Clubhouse.
Then at 5:45 p.m. you can head over to Central Library for the
Meet The Artist
reception, where the African American History committee of the Indianapolis Public Library is celebrating its 25th anniversary. The reception is free and runs from 5:45 to 10 p.m., with free parking. You'll experience a showcase of visual artists, music and spoken word, along with a fashion show with commentary by Indianapolis designer Alpha Blackburn.
History Mystery
Like most of the other major streets designed by Alexander Ralston in the original Mile Square of Indianapolis, Capitol Avenue initially was named after a state.
Many thoroughfares continue to have their original "state" name to this day: Illinois Street, Indiana Avenue, Pennsylvania Street, Massachusetts Avenue and Ohio Street are examples.
The current Indiana Statehouse - or Indiana State Capitol Building - was built for $2 million in the late 1880s on a street that still carried its original "state" name. But not too many years later, during the 1890s, the Indianapolis City Council voted to rename the street "Capitol Avenue," dropping the state name.
Question: What was the state that Capitol Avenue initially was named for?
To win the prize, you must call in with the correct answer during the live show and be willing to be placed on the air. Please do not call if you have won a prize from any WICR show during the last two months. The call-in number is (317) 788-3314, and please do not call until you hear Nelson pose the question on the air.
This week's prize is a gift certificate of $70 to go toward tickets to a performance at the Cabaret at the Columbia Club, as well as a $25 gift certificate for merchandise at the Kurt Vonnegut Memorial Library. These prizes are courtesy of Visit Indy.
You're invited!
Hoosier History Live! fifth-anniversary party is Feb. 21
Hoosier History Live! has been on the air for five years. Let's celebrate!
When: Thursday, Feb. 21, between 5 and 8 p.m.
Where: New location! Indiana Landmarks Center, 1201 N. Central Ave. in Indianapolis.
What: Beverages, appetizers and cash bar. Meet and mingle with fellow history lovers. History Mystery Game Show, live from the Cook Theater stage, hosted by Nelson Price. Our event host is Indiana Landmarks.
This is a complimentary event; however, if you wish, you are welcome to make a voluntary contribution by using the "Donate" button at the bottom of the RSVP page, or donations will graciously be accepted at the party.
We look forward to seeing you on Feb. 21!
Click here to RSVP for this event. (Please disregard if you have already RSVP'd to this invitation.)
Your Hoosier History Live! team,
Nelson Price, host and creative director
Molly Head, producer, (317) 927-9101
Chris Gahl, Roadtripper
Richard Sullivan, webmaster and tech director
Pam Fraizer, graphic designer
Garry Chilluffo, creative consultant
Michele Goodrich, Jed Duvall, grant consultants
Joan Hostetler, photo historian
Dana Waddell, volunteer-at-large
Please tell our sponsors that you appreciate their support: Aesop's Tables | Indiana Authors Award | Indiana Historical Society | Indiana Landmarks | Lucas Oil | Story Inn.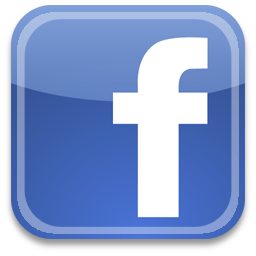 Acknowledgments to Print Resources, Monomedia, Indiana Humanities, Visit Indy, WICR-FM, Fraizer Designs, Heritage Photo & Research Services, Derrick Lowhorn and many other individuals and organizations. We are an independently produced program and are self-supporting through organizational sponsorships, grants and through individual tax-deductible contributions through Indiana Humanities. We do not receive any government funding. Visit our website to learn how you can support us financially.
Feb. 16 show
Wine heritage in Indiana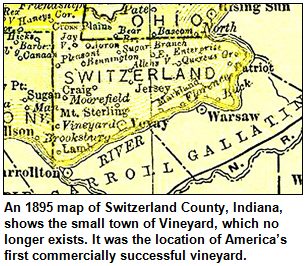 When you put together a mix of wine, broadcasting and Indiana, doesn't one person's name pop to mind? Indy's own Jill Ditmire, a nationally known wine expert who also is a radio and TV veteran, will join Nelson to co-host this show about various aspects of our state's wine heritage.
Jill is the owner of Mass Ave Wine Shoppe in downtown Indy, a member of the American Wine Society and a popular speaker about food and wine. She also is a judge at international wine competitions.
Regular listeners to WICR-FM (88.7) will fondly remember Jill's sparkling segment - called "So Many Wines" - that was featured on Too Many Cooks!, the former "sister" show of Hoosier History Live!
Nelson and Jill will be joined in studio by guests to explore aspects of the Hoosier state's wine heritage.
"Learn more" websites:
This and that
Ayres show is online! Thanks to the efforts of our ever-diligent webmaster Richard Sullivan of Monomedia, you can listen now to freshly archived show "L.S. Ayres and Company history," which originally aired on Jan. 19, 2013 with guest Ken Turchi.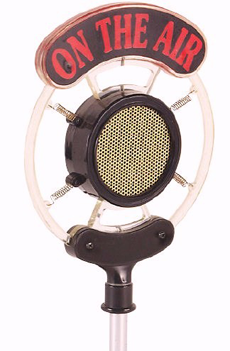 Library listeners on Indy's eastside. Our Irvington Library Listening Group continues to meet every Saturday from noon to 1 to listen to the live broadcast of Hoosier History Live! Thanks to Irvington Library for hosting this group; its location is 5625 E. Washington St. in Indianapolis.
Another listening group? If you would like to start your own listening group, all you need is a reasonably quiet space with seating, and an ability to listen to a radio or online audio while the show airs on Saturdays from noon to 1. For ideas, feel free to contact molly@hoosierhistorylive.org.
This is "your" event, not ours, but it is a good way to get people involved in your location on a weekly basis, whether you are a coffee shop, library or other retail business or history organization. Especially in winter, sometimes people should get off their computers and have face-to-face interactions with other people.
Remember, you don't have to be in Indianapolis to do this, as our audio is streamed all over the world as the show airs. Perhaps some of our Naples, Fla., listeners would like to gather on a regular basis on Saturdays? We know you miss the cold up here!
© 2013 Hoosier History Live! All rights reserved.