May 18 show - encore presentation
Hollywood icons Red Skelton, Robert Wise and Irene Dunne
Note: This show may be pre-empted by WICR-FM's live coverage of the NCAA softball tournament. U Indy's Greyhounds have advanced to the Midwest Super Regional.
Aside from being icons of Hollywood with links to Indiana, what could three luminaries - comedian Red Skelton, acclaimed director Robert Wise (The Sound of Music and West Side Story) and 1930s and '40s movie star Irene Dunne - have in common?
All three are the subjects of biographies written by movie historian Wes Gehring, a film professor at Ball State University who joins Nelson in studio for one of the most popular shows in our Hoosier History Live! archives. (Its original air date was Oct. 6, 2012.)
Wes' most recent book is Robert Wise Shadowlands (Indiana Historical Society Press), a biography of the Academy Award-winning director who was born in Winchester and grew up in Connersville.
Not only do Wes and Nelson focus on the life and career of Robert Wise (1914-2005) during the show, they also explore the Hoosier roots and careers of Red Skelton, a native of Vincennes, and Irene Dunne, who grew up in Madison.
Wes delved into their lives in Red Skelton: The Mask Behind the Mask (IHS Press, 2008), which explores, as Wes puts it, the comedian's "hardscrabble beginnings with a shockingly dysfunctional family in southern Indiana" and Irene Dunne: First Lady of Hollywood (Scarecrow Press, 2003). It's a look at the versatile actress, who won critical acclaim for her roles in genres ranging from musicals like Show Boat (1936) to comedies (including The Awful Truth in 1937 with Cary Grant) and dramas such as I Remember Mama (1948).
Red Skelton (1913-1997) achieved major stardom in movies, TV, radio and on Broadway after getting his start in vaudeville shows and, before that, in burlesque. Irene Dunne (1898-1990) was nominated five times for an Academy Award but never won. She also served one term as a delegate to the United Nations.
Like Irene Dunne, Robert Wise was known for astonishing versatility. He directed movies ranging from the science fiction cult classic The Day the Earth Stood Still (1951) and the horror movie The Haunting (1963), which is set in a spooky New England mansion to the two musicals for which Wise won Oscars as Best Director, The Sound of Music (1965) and West Side Story (1961).
At Connersville High School, the auditorium has been renamed in Wise's honor. In his biography of the filmmaker, Wes quotes from columns (titled "Wise Crax") he wrote for the high school newspaper.
Note: Due to the encore presentation, there will be no History Mystery call-in or live Roadtripper report this week.
Your Hoosier History Live! team,
Nelson Price, host and creative director
Molly Head, producer, (317) 927-9101
Richard Sullivan, webmaster and tech director
Pam Fraizer, graphic designer
Garry Chilluffo, creative consultant
Michele Goodrich, Jed Duvall, grant consultants
Joan Hostetler, photo historian
Dana Waddell, volunteer-at-large
Please tell our sponsors that you appreciate their support: Aesop's Tables | Indiana Historical Society | Lucas Oil | Story Inn.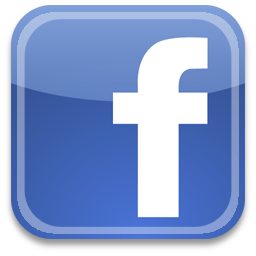 Acknowledgments to Print Resources, Monomedia, Indiana Humanities, Visit Indy, WICR-FM, Fraizer Designs, Heritage Photo & Research Services, Derrick Lowhorn and many other individuals and organizations. We are an independently produced program and are self-supporting through organizational sponsorships, grants and through individual tax-deductible contributions through Indiana Humanities. We do not receive any government funding. Visit our website to learn how you can support us financially.
News from the studio
12-year-old beats the competition in last week's History Mystery contest
Twelve-year-old Luke of Indianapolis was able to call in and correctly identify author Dark Rain Thom's tribal affiliation as "Shawnee" after an adult had called in with the incorrect answer of "Cherokee." Last Saturday's prize winner Luke told Nelson on the air that he had learned about Tecumseh and other Shawnee leaders in school.
Luke's mother later said that she said had been driving a group of boys home from soccer practice and was playing Hoosier History Live! on the radio (what a great mom!). Nelson had received an incorrect answer from an adult, and Luke shouted "I know the answer" and called in on a cell phone.
Luke's mom said she was originally from Germany, and she also enjoyed hearing about the lovely German town of Ferdinand in southern Indiana on our Roadtrip segment, with Guest Roadtripper Bill Selm.
These kinds of stories make us feel that we are contributing positive, interactive, learning-based media to the world! It's a challenge (but worth doing, we think!) being independent media producers and competing with the daily deluge of reality shows, crime drama and social media endlessness.
May 25 show
Historic baseball stadium into apartments
Apparently it will be the first time in the country that a baseball stadium will be converted into residences. The stadium is historic Bush Stadium in Indianapolis, which was the home ballpark of the Indianapolis Indians for nearly 65 years.
Now the West 16th Street stadium - which had been deteriorating dramatically since the minor-league team left and began playing home games at Victory Field in July 1996 - will be converted into apartments by John Watson of Core Redevelopment LLC. The Stadium Lofts project - featuring 138 apartments set to open Aug. 1 - has attracted such extensive national interest that the National Baseball Hall of Fame and Museum in Cooperstown, N.Y., has contacted John for a mini-exhibit about the stadium re-use.
A former board chairman of Indiana Landmarks and a veteran developer known for transforming historic structures into residences, John will be Nelson's studio guest. The previously uncertain fate of Bush Stadium, which was built in 1931 and initially known as Perry Stadium, was the focus of a Hoosier History Live! show in 2008, our first year on the air. At that point, the empty stadium was on Indiana Landmarks' list of 10 Most Endangered Places in the state.
In addition to the 138 apartments in the $14 million Stadium Lofts conversion project, John Watson plans to build 144 other apartments - to be known as Stadium Flats - just west of the historic ballpark. He also plans to build an office complex in centerfield of the historic stadium.
According to a recent article in the Indianapolis Business Journal, the Stadium Lofts design "retains the outer shell of the Art Deco building and includes the look of an actual baseball field in the courtyard" for residents of the apartments.
Once beloved, Bush Stadium was considered such an outstanding example of a vintage ballpark that Hollywood took notice and selected it as the setting for the movie Eight Men Out (1988). The movie focused on the notorious Black Sox cheating scandal in the 1919 World Series.
However, after the Indians moved to the newly built Victory Field in White River State Park, an attempt fizzled to make Bush the venue for midget auto racing. A long, slow slide downhill followed.
(Fun fact: Bush also was known as Victory Field for many years. During World War II, the stadium's name was switched from Perry to Victory Field. Then it was renamed again in honor of Owen Bush, a longtime manager of the Indians.)
In the 1980s and '90s, our guest John Watson, in partnership with developer Carl Van Rooy, redeveloped several historic buildings in downtown Indy into condos or apartments. They included the Real Silk Factory, which opened in the 1920s and manufactured women's silk hose, then parachutes during World War II.
© 2013 Hoosier History Live! All rights reserved.