May 25 show
Historic baseball stadium into apartments
Apparently it will be the first time in the country that a baseball stadium will be converted into residences. The stadium is historic Bush Stadium in Indianapolis, which was the home ballpark of the Indianapolis Indians for nearly 65 years.
Now the West 16th Street stadium - which had been deteriorating dramatically since the minor-league team left and began playing home games at Victory Field in July 1996 - will be converted into apartments by John Watson of Core Redevelopment LLC.
The Stadium Lofts project - featuring 138 apartments set to open Aug. 1 - has attracted such extensive national interest that the National Baseball Hall of Fame and Museum in Cooperstown, N.Y., has contacted John for a mini-exhibit about the stadium re-use.
A former board chairman of Indiana Landmarks and a veteran developer known for transforming historic structures into residences, John will be Nelson's studio guest. The previously uncertain fate of Bush Stadium, which was built in 1931 and initially known as Perry Stadium, was the focus of a Hoosier History Live! show in 2008, our first year on the air. At that point, the empty stadium was on Indiana Landmarks' list of 10 Most Endangered Places in the state.
In addition to the 138 apartments in the $14 million Stadium Lofts conversion project, John Watson plans to build 144 other apartments - to be known as Stadium Flats - just west of the historic ballpark. He also plans to build an office complex in centerfield of the historic stadium.
According to a recent article in the Indianapolis Business Journal, the Stadium Lofts design "retains the outer shell of the Art Deco building and includes the look of an actual baseball field in the courtyard" for residents of the apartments.
Once beloved, Bush Stadium is listed on the National Register of Historic Places and was considered such an outstanding example of a vintage ballpark that Hollywood took notice and selected it as the setting for the movie Eight Men Out (1988). The movie focused on the notorious Black Sox cheating scandal in the 1919 World Series.
Bush Stadium also served as the venue for the baseball tournaments during the Pan American Games hosted by Indy in 1987.
However, after the Indians, a Triple-A team in baseball's minor leagues, moved to the newly built Victory Field in White River State Park, an attempt fizzled to make Bush the venue for midget auto racing. (A dirt racetrack had been installed.) A long, slow slide downhill followed.
"Many considered Bush Stadium a lost cause," noted Indiana Preservationist, a publication of Indiana Landmarks, in a recent issue.
A front-page article in The Indianapolis Star in 2008 was headlined "Decaying diamond." Describing the vacant stadium as an "eyesore," the article noted that the concourse and former clubhouse for the Indians were "littered with trash, abandoned equipment and animal droppings." It described collapsed sections of stadium walls, holes in the grandstand roof and cracks in the steel columns and beams.
Even before the Indians moved to Victory Field, the stadium's deteriorating condition had been a major concern. In 1993, the governing body of minor league baseball announced the team would be moved from the city unless Bush Stadium was improved. Instead, the new Victory Field was constructed.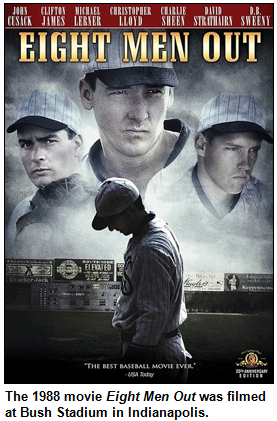 Fun fact: Bush also was known as Victory Field for many years. During World War II, the stadium's name was switched from Perry to Victory Field as a patriotic gesture. Then it was renamed again in honor of Owen Bush, a longtime manager of the Indians.
In the 1980s and '90s, our guest John Watson, in partnership with developer Carl Van Rooy, redeveloped several historic buildings in downtown Indy into condos or apartments. They included the Real Silk Factory, which opened in the 1920s and manufactured women's silk hose, then parachutes during World War II. John also oversaw the conversion of The Continental at Vermont Place, 410 N. Meridian St., into contemporary apartments.
According to the IBJ article, John is paying "homage" to Bush Stadium's heritage in the apartment development's courtyard by featuring in its design a "permanent baseball diamond made with dirt-colored concrete." He also plans to restore the old scoreboard in right field, which has taken a beating from scores of winters and thunderstorms.
In June 2011, city leaders announced a plan to make the area near Bush Stadium into a magnet for life sciences and high-tech businesses. The area would be known as 16 Tech.
Roadtrip: Chesterfield Spiritualist Camp near Anderson
Suzanne Stanis, director of heritage education and information at Indiana Landmarks, suggests a Roadtrip to historic Camp Chesterfield near Anderson, founded in 1886 and operated by the Indiana Association of Spiritualists.
The camp began as a summer tent camp on the banks of White River and is now a permanent 40-acre settlement. Building boomlets followed World Wars I and II, when grief-stricken people found comfort in the possibility of speaking to relatives killed in battle through resident mediums.
Spiritualism is a religion based on the belief that the spirits of the dead continue to evolve and can communicate with the living. From the 1840s through the 1920s, Spiritualism attracted a wide following, particularly among the educated elite, many of whom were also devout believers in various Protestant faiths.
Camp Chesterfield welcomes visitors to explore the Trail of Religion, a river rock grotto, and the "Toadstools," a meadow of concrete chairs and mini-pedestal tables where mediums held readings in the old days. The Hett Art Gallery and Museum presents a collection of psychic art, spirit photography and precipitated portraits (paintings of the deceased facilitated by mediums). The camp has a welcome center, and you can even spend the night in the 1940s Western Hotel for a very modest rate.
History Mystery
In addition to the Indianapolis Indians, the Indianapolis Clowns of the Negro Baseball Leagues played many of their home games at Bush Stadium. Before the heyday of the Clowns in the 1940s and '50s, an earlier baseball team of African-American players based in Indianapolis gained national prominence.
The Negro League team, which had a catchy name featuring three letters of the alphabet, was a fan favorite in the 1910s and '20s.
Question: Name the baseball team.
To win the prize, you must call in with the correct answer during the live show and be willing to be placed on the air. Please do not call if you have won a prize from any WICR show during the last two months. The call-in number is (317) 788-3314, and please do not call until you hear Nelson pose the question on the air.
The prize is a gift certificate to California Pizza Kitchen in Circle Centre Mall and a pair of tickets to the Indiana State Museum. These prizes are courtesy of Visit Indy.
Your Hoosier History Live! team,
Nelson Price, host and creative director
Molly Head, producer, (317) 927-9101
Richard Sullivan, webmaster and tech director
Pam Fraizer, graphic designer
Garry Chilluffo, creative consultant
Michele Goodrich, Jed Duvall, grant consultants
Joan Hostetler, photo historian
Dana Waddell, volunteer-at-large
Please tell our sponsors that you appreciate their support: Aesop's Tables | Indiana Historical Society | Lucas Oil | Story Inn.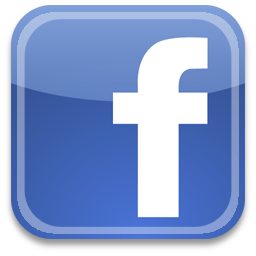 Acknowledgments to Print Resources, Monomedia, Indiana Humanities, Visit Indy, WICR-FM, Fraizer Designs, Heritage Photo & Research Services, Derrick Lowhorn and many other individuals and organizations. We are an independently produced program and are self-supporting through organizational sponsorships, grants and through individual tax-deductible contributions through Indiana Humanities. We do not receive any government funding. Visit our website to learn how you can support us financially.
June 1 show
Lost cemeteries
Lost cemeteries have been in the news since Indianapolis police reported the discovery of a human jawbone in Garfield Park on the city's south side. Could the historic park, the oldest public park in Indy, be the site of a lost cemetery?
To explore lost or "nearly lost" cemeteries across the state - and issues associated with the forgotten or neglected burial grounds - Nelson will be joined in studio by Jeannie Regan-Dinius, cemetery and burial ground registry coordinator for the Indiana Department of Natural Resources, and pioneer cemetery advocate Theresa Berghoff, an Elwood native who now lives in Indianapolis.
They will share details about lost graveyards everywhere from Berne in Adams County and the Madison County community of Leisure to a site near Kessler Boulevard and Keystone Avenue on the north side of Indy and Rome in far-southwestern Indiana.
Nelson and his guests also will explore Greenlawn Cemetery, which was founded in 1832 near White River and Kentucky Avenue in Indy. More than 1,600 pioneers had been buried in Greenlawn when, because the graveyard was prone to flooding, city leaders initiated a mass reburial about 155 years ago with the creation of Crown Hill Cemetery, the country's third-largest private cemetery.
In 2008, our guest Jeannie Regan-Dinius helped oversee the move of 33 tombstone and remains of Hoosier pioneers from a mid-1800s cemetery in the Castleton area of Indy to Crown Hill. Shortly after that reburial - which was initiated to allow for the widening of I-69 near its interchange with I-465 - Jeannie joined Nelson for a Hoosier History Live! show during our first year on the air.
Now, they will be also will be joined by Theresa Berghoff, a cemetery restorer whose ancestors include Revolutionary and Civil War veterans buried in Wayne County. Theresa, who has helped restore tombstones, reports there are lost or "nearly lost" cemeteries in Richmond,, and in the Augusta community in Pike Township on the northwest side of Indianapolis.
According to Jeannie's research, the lost graveyard in Berne was a Mennonite cemetery. She has copies of notices published in local newspapers in 1908 urging relatives to arrange for reburials of their ancestors to allow for road improvements.
Some "learn more" websites:
© 2013 Hoosier History Live! All rights reserved.