Nov. 9 show
Unsavory political episodes in Indiana's past
Fed up with politicians because of the recent shutdown of the federal government, the partisan bickering and/or the steady stream of scandals?
Breaking news: Unsavory episodes involving political leaders have been part of Indiana's heritage for more than 100 years, and Hoosier History Live! will delve into several of the dark chapters.
Some of the infamous incidents that will be explored during our show are episodes that illuminate social history. They include a scandal during the early 1900s that involved one of the five vice presidents elected from the Hoosier state and the sitting president, none other than charismatic Teddy Roosevelt.
The elegant setting was a party in 1907 attended by Roosevelt and his vice president, Charles Fairbanks, at the latter's house on North Meridian Street in Indianapolis.The two political leaders always disliked each other, but the fallout from what unfolded during the soiree resulted in a permanent, personal rift.
Other unsavory episodes are much more disturbing - and had far broader implications for Hoosiers. They include the downfalls of a governor and an Indianapolis mayor in the 1920s because of their association with the notorious Ku Klux Klan, then at the peak of its power in the Hoosier state.
To explore a range of scandals involving the high and mighty of Indiana politics, Nelson will be joined by Andrew Stoner, author of Wicked Indianapolis (The History Press, 2011), which has a chapter titled "Infamous Politicians."
Amid a scandal in 1919, one of the Hoosier state's U.S. senators flatly denied that, as a young man, he had been married, divorced and fathered a son. However, Sen. Harry S. New, a Republican from Indianapolis, began to tweak his story after the unacknowledged, alleged son (by then an adult) confessed to an unrelated murder in California.
New was not re-nominated by the Republicans in 1922, meaning he wasn't among the Hoosier politicians in the mid-1920s who were tarnished because of their links to the KKK. Gov. Ed Jackson eventually stood trial on charges of official misconduct linked to his friendship with D.C. Stephenson, the grand dragon of the Klan who was imprisoned following the rape and death of a state office worker. Prosecutors claimed Jackson, while secretary of state, had carried a Klan-sponsored bribe of $10,000 to his predecessor in the governor's office.
"Jackson refused to resign as governor, despite the scandal, and finished his term in January 1929," Andrew notes in Wicked Indianapolis. "A political outcast, Jackson failed in his effort to start a law practice in Indianapolis after he left office. After suffering a stroke in 1948, he lay bedridden in a farmhouse in Orange County in southern Indiana before he died in 1954."
Mayor John L. Duvall of Indianapolis also had accepted cash payments from Klan members in return for various political appointments. Although he served a jail sentence, paid a fine and eventually resigned, Duvall first schemed to, as Andrew puts it, "pull a fast one" by appointing his wife as the city controller. (The city controller succeeds a mayor removed from office.)
"Her 15-minute term as mayor consisted of appointing Duvall's associate, Claude E. Negley, as city controller, then resigning herself," Andrew recounts.
Negley's stint in office lasted only a few weeks, though. And more bad news followed for Jackson and Duvall when KKK leader Stephenson, from his prison cell, leaked further details about his links to the governor and former mayor.
Hoosier History Live! explored other aspects of the KKK's stranglehold in the 1920s - including the appeal of the notorious organization to working-class Hoosiers during the era - in an April 2010 show with Allen Safianow, a professor emeritus at IU Kokomo.
Our upcoming guest Andrew Stoner is no stranger to Hoosier politics - or to law enforcement. Although he now is a public relations instructor at the University of Wisconsin-Stevens Point, Andrew served as press secretary to then-Lt. Gov. Frank O'Bannon. Before that, he was public information officer for what is now the Indianapolis Metropolitan Police Department.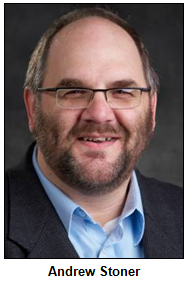 In 2008, Andrew joined Nelson in studio for a show about some of the most sensational murders in each of Indiana's counties. That show focused on Andrew's book Notorious 92 (Rooftop Publishing).
Not only wasn't a murder associated with the scandal in 1907 involving President Teddy Roosevelt and Vice President Charles Fairbanks, there wasn't any crime - or even, by today's standards, much cause for outrage. At the time, though, the nation was heading toward Prohibition, and Fairbanks, who presented himself as a Methodist teetotaler, had been nicknamed "Buttermilk Charlie."
So sensational headlines followed reports that Manhattan cocktails were served during the luncheon attended by the nation's top political office holders and other dignitaries at the Fairbanks home.
Even though Fairbanks may never have indulged during the soiree, he was promptly dubbed "Cocktail Charlie." Embarrassed at being caught up in the tempest at his host's mansion, Roosevelt shunned his vice president for the rest of their term.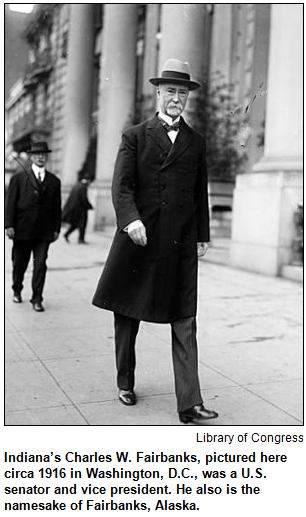 During that era - and for several decades afterward - remnants of so-called Jim Crow laws lingered in Indiana. During our show, Andrew will share details about Jesse Dickinson (1906-1982), an African-American state legislator from South Bend who, according to Wicked Indianapolis, "fought vigorously" to change the discriminatory laws and practices.
First elected to the General Assembly in 1942, Dickinson "was astonished by what he found in terms of where he could eat and where he could sleep at night during (legislative) sessions," according to Wicked Indianapolis.
Because blacks were unwelcome at most private clubs, restaurants and hotels in downtown Indy (Dickinson also was denied service at cafes in Rochester and other Indiana towns, despite holding public office), he usually ate at a snack bar in the basement of the Indiana Statehouse, Andrew writes.
Dickinson eventually managed to find lodging at a private boarding house during legislative sessions.
Joined by other lawmakers, Dickinson sponsored landmark legislation that guaranteed equal accommodations in hotels, hospitals and restaurants.
So some of the "unsavory political episodes" spurred reforms and progress.
Roadtrip: Strongbow Turkey Inn in Valparaiso
Guest Roadtripper and central Indiana foodie Daina Chamness of Yours Truly Foods suggests we head up to Valparaiso to enjoy old fashioned "harvest" food at the Strongbow Inn at 2405 U.S. Highway 30 (that's the Lincoln Highway).
Here's a place that was transformed from a small turkey-sandwich restaurant in the 1930s to the full-service restaurant, banquet center and bakery that it is today.
In the 1930s, Dr. Walter Thrun and his wife, Bess, and their young daughters moved to the Finney Farm near Valparaiso, where they raised their first crop of 1,500 turkeys. In honor of the Potawatomi Indian chief who once lived on the land, they renamed the farm "Strongbow Turkey Farm."
As the new Lincoln Highway, U.S. 30, was being constructed to run coast to coast, Dr. Thrun and his family constructed the Strongbow Turkey Inn alongside it (Hoosier History Live featured a recent show about the Lincoln Highway.)
Early in the inn's history, it featured 28 seats in the dining room, eight cabins for overnight guests ($6 to $8 per night), and three gas pumps. Learn more about the inn's evolution on the show this Saturday!
History Mystery
No fewer than five U.S. vice presidents have been elected from Indiana. Three of the five are buried in Crown Hill Cemetery in Indianapolis, which is the burial site for more vice presidents than any other graveyard in the country.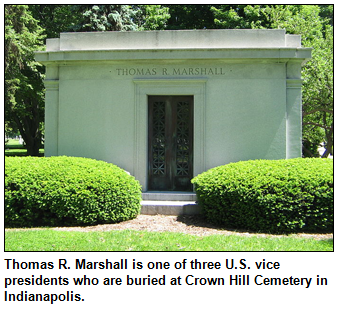 Only one of the four deceased vice presidents from the Hoosier state is NOT buried at Crown Hill. (Dan Quayle, the most recent vice president elected from Indiana, is very much alive, of course.)
Question: Name the vice president from Indiana who is NOT buried at Crown Hill.
Hint: He was buried at a cemetery in South Bend, his adopted hometown.
The call-in number is (317) 788-3314. Please do not call into the show until you hear Nelson pose the question on the air, and please do not try to win the prize if you have won any other prize on WICR during the last two months.
The prize is admission for four to the Indiana Experience at the Indiana History Center, courtesy of the Indiana Historical Society, two passes to Glow Golf, the miniature golf course at the Circle Centre Mall in Indianapolis, and two tickets to the Indianapolis Zoo, courtesy of Visit Indy.
.
Last live show's answer. By request, we are publishing the answer to the last live History Mystery, in case you didn't catch it on the air. The Oct. 26 show answer: WNAP.
The FM radio station based in Indianapolis went on the air in 1968 and enjoyed a fervent following with its rock music format. Amid much fanfare during summers in the 1970s, WNAP sponsored a raft race on the White River, which had been generally ignored in terms of recreational activities for many years, except for fishing.
WNAP's popularity began to wane by the late 1970s. In 1985, the WNAP call letters disappeared amid various format changes at the FM station.
Your Hoosier History Live! team,
Nelson Price, host and creative director
Molly Head, producer, (317) 927-9101
Richard Sullivan, webmaster and tech director
Pam Fraizer, graphic designer
Garry Chilluffo, creative consultant
Michele Goodrich, Jed Duvall, grant consultants
Joan Hostetler, photo historian
Dana Waddell, volunteer-at-large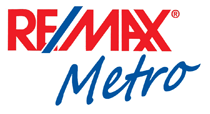 Please tell our sponsors that you appreciate their support: Indiana Historical Society | Lucas Oil | Re/Max Metro | Story Inn | The Fountain Square Theatre Building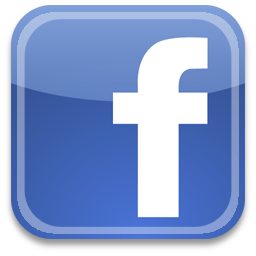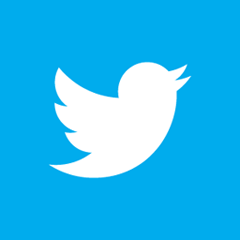 Acknowledgments to Print Resources, Monomedia, Indiana Humanities, Visit Indy, WICR-FM, Fraizer Designs, Heritage Photo & Research Services, Derrick Lowhorn and many other individuals and organizations. We are an independently produced program and are self-supporting through organizational sponsorships, grants and through individual tax-deductible contributions through Indiana Humanities. We do not receive any government funding. Visit our website to learn how you can support us financially. Also, see our Twitter feed and our Facebook page for regular updates.
Nov. 16 show
Ask Nelson
Once in awhile, we like to take full advantage of our claim to distinction at Hoosier History Live!: Our show is the country's only live radio program with listener call-in about a state's history.
That means we can periodically turn the tables on our host, author/historian Nelson Price, open the phone lines and give our listeners an opportunity to question the interviewer who calls himself a "garbage can of useless Hoosier trivia."
Listeners are encouraged to call the WICR-FM studio - the number is (317) 788-3314 - and pose questions to Nelson, whose areas of expertise are famous Hoosiers (both historic and contemporary people) and Indianapolis city history. His books include Indiana Legends: Famous Hoosiers from Johnny Appleseed to David Letterman (Hawthorne Publishing) and Indianapolis Then and Now (Thunder Bay Press), a visual history about his hometown.
On this show, Nelson expects to be joined in studio by a special co-host who will join in the questioning - and also take questions from listeners.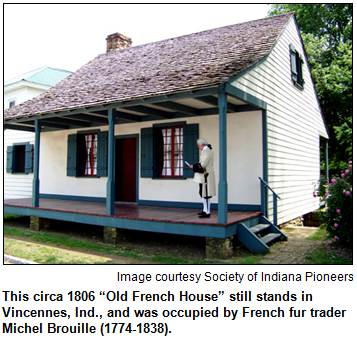 Earlier this year, shows with the "Ask Nelson" format have featured, as co-hosts, Indianapolis-based event planner Gary BraVard and our WICR colleague, attorney Charles Braun, whose Legally Speaking radio show is celebrating its 30th year on the air. During the show with Gary, he shared behind-the-scenes anecdotes about galas that he planned in the Hoosier capital attended by a range of visiting celebrities.
A caller asked Nelson about early French immigrants to the Indiana frontier, including the fur traders who founded Vincennes, our oldest city. Another caller shared memories about the construction of I-465 and I-70 during the late 1960s and early '70s.
And yet another caller asked about the law school years of Dan Quayle. The former vice president is among the scores of well-known Hoosiers whom Nelson has interviewed.
We look forward to another lively, insightful show - with your phone calls as the centerpiece.
© 2013 Hoosier History Live! All rights reserved.