Nov. 16 show
Ask Nelson and Channel 4 children's shows history
Once in awhile, we like to take full advantage of our claim to distinction at Hoosier History Live!: Our show is the country's only live radio program with listener call-in about a state's history.
That means we can turn the tables periodically on our host, author/historian Nelson Price, open the phone lines and give our listeners an opportunity to question the interviewer, who calls himself "a garbage can of useless Hoosier trivia."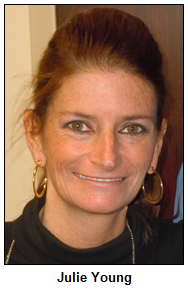 Listeners are encouraged to call the WICR-FM studio - the number is (317) 788-3314 - and pose questions to Nelson, whose areas of expertise are famous Hoosiers (both historic and contemporary people) and Indianapolis city history. His books include Indiana Legends: Famous Hoosiers from Johnny Appleseed to David Letterman (Hawthorne Publishing) and Indianapolis Then and Now (Thunder Bay Press), a visual history about his hometown.
On this show, Nelson will be joined by a special co-host who will join in the questioning - and also take questions from listeners. His co-host will be author Julie Young, whose newest book is The Famous Faces of Indy's WTTV-4 (The History Press). It explores the lives, careers and impact on Baby Boomers, Gen Xers and other Hoosiers of TV personalities during the heyday of children's programming on WTTV-Channel 4.
Those personalities include some - such as Janie Hodge, the popular star of the long-running "Popeye and Janie" (the show was later renamed "Janie") and Cowboy Bob (real name: Bob Glaze) - who have been guests on previous Hoosier History Live! shows.
Julie's book also explores the lives and careers of ghoulish Sammy Terry, the host of the cult favorite "Shock Theater," which also had other names, including "Nightmare Theater" and "The Sammy Terry Show," during its various incarnations) and Peggy Nicholson, the host of a children's show in the 1970s on Channel 4.
Sammy Terry (real name: Bob Carter) died last June at age 83; his son, Mark Carter, now makes appearances as Sammy Terry, a name that, when spoken quickly, is a riff on the word "cemetery."
So with Julie's expertise about, as her book puts it, "a pre-cable era when shows were live, hosts were local celebrities and anything could happen," she is an ideal co-host for Nelson, with his expertise about famous Hoosiers.
His book Indiana Legends, now in its 4th edition and 7th printing, features profiles and vignettes of more than notables. He has interviewed - often several times - contemporary-era famous Hoosiers such as David Letterman, Jane Pauley, Larry Bird, Kurt Vonnegut Jr., Ryan White, Reggie Miller, Florence Henderson, astronaut David Wolf and Rev. Theodore Hesburgh of the University of Norte Dame.
He also has researched the colorful lives of historic notables such as bank robber John Dillinger, composers Cole Porter and Hoagy Carmichael, entrepreneurs Col. Eli Lilly and Madam Walker, novelists Lew Wallace and Booth Tarkington and movie star Carole Lombard.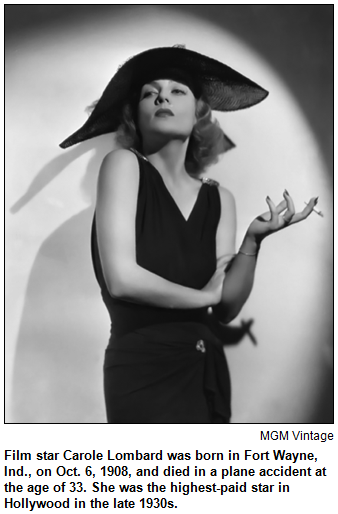 Nelson welcomes questions during our show about any of these famous (or, in a couple of cases, infamous) Hoosiers, as Julie does about any of the Channel 4 personalities.
During our show, Nelson and Julie also will interview each other. Nelson plans to ask his co-host how and why WTTV, which went on the air in November 1949 as only the second TV station in the state, carved out a niche in offering children's programming. (According to Julie's book, the first TV station on the air in Indiana was Indianapolis-based WFBM, which is known today as WRTV-Channel 6.)
In addition, Nelson welcomes questions related to city history of the Hoosier capital. His book Indianapolis Then and Now explores sites such as the Soldiers and Sailors Monument, Garfield Park, Fort Harrison (now Fort Harrison State Park) and the Indianapolis Motor Speedway. It also features neighborhoods with colorful histories such as Lockerbie, Woodruff Place and Broad Ripple.
By the way, his co-host on this "Ask Nelson" show has been a frequent guest on Hoosier History Live! in connection with her other books. In addition to writing The Famous Faces of Indy's WTTV-4, Julie Young is the author of books about the histories of Shelby County and the eastside of Indy. In fact, Nelson, who grew up on the far-eastside, is quoted in Eastside Indianapolis: A Brief History (The History Press, 2009).
Julie also is the author of A Belief in Providence: A Life of Saint Theodora Guerin (Indiana Historical Society Press, 2007), a biography of the first Hoosier to be named a saint. Mother Theodore, as she was known during her lifetime (1798-1856), also is featured in Nelson's Indiana Legends; she was a Catholic nun who traveled from France to the wilderness of far-western Indiana in 1840. As a pioneer, she founded schools, orphanages and frontier versions of pharmacies. So both Julie and Nelson welcome questions about her remarkable life.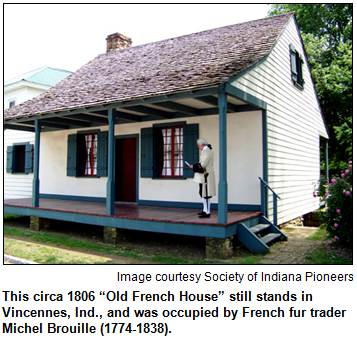 Earlier this year, shows with the "Ask Nelson" format have featured, as co-hosts, Indianapolis-based event planner Gary BraVard and our WICR colleague, attorney Charles Braun, whose Legally Speaking radio show is celebrating its 30th year on the air. During the show with Gary, he shared behind-the-scenes anecdotes about galas that he planned in the Hoosier capital attended by a range of visiting celebrities.
A caller asked Nelson about early French immigrants to the Indiana frontier, including the fur traders who founded Vincennes, our oldest city. Another caller shared memories about the construction of I-465 and I-70 during the late 1960s and early '70s.
And yet another caller asked about the law school years of Dan Quayle. The former vice president also is among the scores of well-known Hoosiers whom Nelson has interviewed.
We look forward to another lively, insightful show - with your phone calls as the centerpiece.
Fun fact: Julie and Nelson will be among more than 70 authors who will sign books during the Indiana Author Fair from noon to 4 p.m. on Dec. 7. The annual fair will be at the Eugene and Marilyn Glick Indiana History Center, 450 W. Ohio St. in Indianapolis.
Roadtrip: Sandhill Cranes at Jasper-Pulaski
Guest Roadtripper and public historian Glory-June Greiff tells us that late fall is the time for the annual pilgrimage to Jasper-Pulaski Fish and Wildlife Area (just north of Medaryville off 421) to see the sandhill cranes.
The sight of thousands of these amazing birds flying in from all directions - with their unique bugling cries, then landing, gabbling and dancing in Goose Meadow - is a wonderful experience.
She says to plan to arrive about an hour before sunset to see them come in. Glory recommends trying to go up on a weekday when the crowds are smaller; hearing the cranes is a vital part of the experience, and she reports being recently annoyed by many people babbling about shopping bargains and such. In fact, she wanted to hear those magnificent sounds! (Perhaps those same people talk in movies and at concerts.)
She says if you're heading up from the south, you'll go up State Road 43 north from Lafayette and continue straight north on US 421. Passing through Brookston, a few miles north of Lafayette, you may want to check out Two Cookin' Sisters/Prairie Street Market for Grannie's Garden Pumpkin Butter and such.
Hungry? Reme's Monon Family Restaurant (in Monon, of course) offers a huge menu of classic family cafe fare. They're open late enough that you can catch them on the way back as well.
For something quick but tasty, on the north side of Monon is The Viking, locally owned - always Glory's preference.
Farther north of Monon is what could be a destination stop in itself - you might want to head up early to check this out. They, too, are open late enough to catch on the way back. It's the Whistle Stop Restaurant and Monon Connection Museum.
Happy crane watching and good eating - and tell everyone that Hoosier History Live! sent you.
History Mystery
In addition to Janie and Cowboy Bob, popular former TV personalities who have been studio guests on Hoosier History Live! include the first African-American woman to be a TV news reporter in Indianapolis. That happened in 1969 on WRTV-Channel 6, which then was WFBM-TV.
A consumer reporter, she went on to become the first African-American woman to anchor a TV news show in Indianapolis. She drew widespread attention in 1973 when, after learning she had breast cancer, she broadcast a report about her mastectomy from her hospital bed. In 1994, she retired after a 25-year career at Channel 6.
Question: Who is she?
The call-in number is (317) 788-3314. Please do not call into the show until you hear Nelson pose the question on the air, and please do not try to win the prize if you have won any other prize on WICR during the last two months.
The prize is admission for four to the Indiana Experience at the Indiana History Center, courtesy of the Indiana Historical Society, and a gift certificate to LePeep, courtesy of Visit Indy.
By the way, Anna of Indianapolis just won a prize on our Facebook page, so be sure to check us out there as well!
Last live show's answer. By request, we are publishing the answer to the last live History Mystery, in case you didn't catch it on the air.
The Nov. 9 show answer: SCHUYLER COLFAX, who served as vice president with President Ulysses S. Grant.
A native of New York City, Colfax moved with his family to northern Indiana at age 13 in the 1830s. Ambitious and gregarious, he advanced through Indiana politics as a Republican and, beginning in 1855, was elected to the U.S. Congress. Colfax served as Speaker of the House during the presidency of Abraham Lincoln, who became a close friend.
His term as vice president was from 1869 to 1873. Colfax died in 1885 and is buried in City Cemetery in South Bend.
The other three deceased vice presidents from Indiana - Thomas Hendricks, Thomas R. Marshall and Charles Fairbanks - are buried at Crown Hill Cemetery.
By the way, Judy from our Irvington Library Listening Group won the prize! So check out that group every Saturday during the live show at the Irvington Library, 5625 E. Washington St. in Indianapolis.
Your Hoosier History Live! team,
Nelson Price, host and creative director
Molly Head, producer, (317) 927-9101
Richard Sullivan, webmaster and tech director
Pam Fraizer, graphic designer
Garry Chilluffo, creative consultant
Michele Goodrich, Jed Duvall, grant consultants
Joan Hostetler, photo historian
Dana Waddell, volunteer-at-large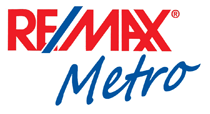 Please tell our sponsors that you appreciate their support: Indiana Historical Society | Lucas Oil | Re/Max Metro | Story Inn | The Fountain Square Theatre Building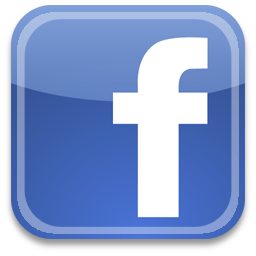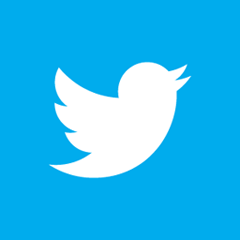 Acknowledgments to Print Resources, Monomedia, Indiana Humanities, Visit Indy, WICR-FM, Fraizer Designs, Heritage Photo & Research Services, Derrick Lowhorn and many other individuals and organizations. We are an independently produced program and are self-supporting through organizational sponsorships, grants and through individual tax-deductible contributions through Indiana Humanities. We do not receive any government funding. Visit our website to learn how you can support us financially. Also, see our Twitter feed and our Facebook page for regular updates.
Nov. 23 show
Indiana during the Ice Age, when mastodons roamed
We will delve into the deepest era of Hoosier history - and the coldest.
To explore the Ice Age, including the landscape of - as well as plant and animal life (including mastodons) once found in - the part of Earth that eventually became Indiana, Nelson will be joined in studio by two experts from the Indiana State Museum.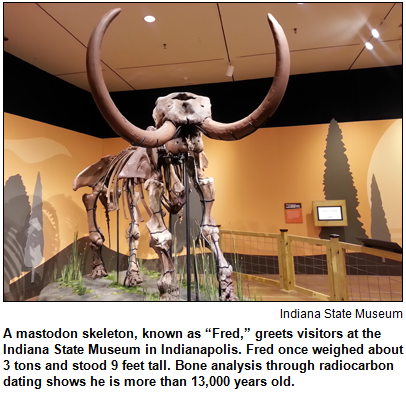 His guests will be Ron Richards, senior research curator of paleobiology, and Ron's colleague Damon Lowe. They have been the key figures in putting together the blockbuster exhibit Ice Age Giants: The Mystery of Mammoths and Mastodons which opens Saturday (Nov. 16) at the State Museum.
According to Ron, mastodon bones have been discovered in most of Indiana's 92 counties.
The exhibit will feature actual skeletons, skulls and casts of Ice Age animals as well as fossils. The Indiana State Museum contends its collection of Ice Age bones is the largest in the Midwest. Some of the bones belonged to a mastodon who was discovered near Fort Wayne and has been named "Fred."
According to our experts, a frigid climate more than 80,000 years ago forced an expansion of the Arctic ice sheets. The largest sheet covered much of North America, including the future state of Indiana.
As described by the State Museum, mastodons like Fred were "shorter, stockier cousins" of mammoths, which also roamed prehistoric Indiana about 13,000 years ago. Mammoths were not as plentiful here as mastodons, though.
"Like modern elephants, mastodons could live 60 years or more, but few made it to retirement (age)," according to an article in Indianapolis Monthly magazine's November issue.
In conjunction with the Ice Age Giants exhibit at the State Museum, the nearby IMAX Theater will show a movie, Titans of the Ice Age, that depicts the era in 3D. It's an age described as inhabited by "saber-toothed cats, giant sloths, dire wolves and woolly mammoths."
© 2013 Hoosier History Live! All rights reserved.