Nov. 23 show - online-only encore broadcast
Cafeterias across Indiana
Click here to listen to this encore broadcast!
Hoosier History Live! will be pre-empted Saturday on WICR-FM so the radio station can broadcast live coverage of the University of Indianapolis football team's playoff game.
Even though you won't be able to tune in and listen to us over the airwaves, as a special treat we are making available - on our website and by clicking on a link embedded in this e-newsletter - one of the most popular programs from our Hoosier History Live! archives.
The featured program is a perfect show for a season known for its focus on food. Rather than feast on Thanksgiving turkey, though, we dig into our state's cafeteria culture in a show originally broadcast on Oct. 27, 2012.
Unaware that Indiana was famous for its cafeterias?
Well, think how many have flourished for generations of hungry Hoosiers. Gray Brothers Cafeteria in Mooresville has received national acclaim for its fresh-made rolls, fried chicken and old-fashioned pies. Indiana-based MCL Cafeterias is described in Tray Chic: Celebrating Indiana's Cafeteria Culture (Emmis Books, 2004) as "arguably the largest family-owned cafeteria chain in the nation."
Poe's Cafeteria in Martinsville is cherished by devotees of its persimmon pudding, gooseberry pie and other scrumptious fare.
And Shapiro's Delicatessen has been a landmark in downtown Indy for more than 100 years, although fourth-generation owner Brian Shapiro has been quoted as saying he dislikes the term "cafeteria."
Even so, all of those beloved cafeterias (and a platter of others) are featured in Tray Chic, and its author is among Nelson's in-studio guests. He is Indianapolis-based writer Sam Stall, who also pens a question-and-answer column in Indianapolis Monthly magazine called "The Hoosierist."
In addition to Sam, Nelson is joined on our exploration of cafeteria culture by a culinary queen who is well-known among Hoosier foodies. Daina Chamness of Greenwood has carved out a long career, thanks to her work both in broadcasting and in the kitchen. Now known for Yours Truly Foods, her wine cake mixes, Daina formerly specialized in single-serving pies of all varieties.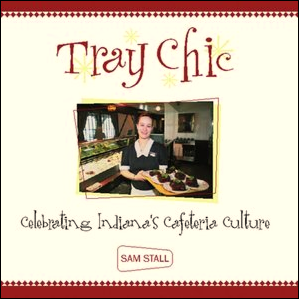 Speaking of pies: As part of our cafeteria conversation, Nelson and his guests discuss sugar cream pie, which has been designated Indiana's "official state pie." It's relevant to our topic because Jonathan Byrd's in Greenwood and other cafeterias are among the few eateries that regularly serve it. (Sugar cream pie also was the focus of a "Hoosierist" column by Sam last year.)
In Tray Chic, Sam describes the sprawling Jonathan Byrd's as the cafeteria version of an "epic, Cecil B. De Mille-style scale" production.
Noting that cafeterias have long been hailed for their comfort food, Sam writes: "Some would say that the long view down the tray line is what heaven looks like."
According to Tray Chic, though, cafeterias are vanishing in many parts of the country.
"Today, they're as state-of-the-art as a brontosaurus, and almost as rare - unless you live in Indiana," Sam writes. In the Hoosier state, he explains, cafeterias are "culinary landmarks."
The former Laughner's Cafeteria chain, which traced its beginnings to a storefront restaurant in 1900 in downtown Indy, opened the state's first cafeteria and was on the cutting edge of "food service technology," according to Tray Chic.
Expansion of the Laughner's chain included the 1964 opening in Southern Plaza shopping center of a cafeteria in a structure that, as Tray Chic puts it, resembled a "big, Tudor-style house." In 1987, the chain opened a Laughner's Super Cafeteria on the far northside of Indy. After about 100 years in operation, though, the last Laughner's closed in 2000.
The MCL chain, however, has survived with signature fare, including cloverleaf rolls, carved roast beef, Swiss steak and Irani iced tea. According to Reid Duffy's Guide to Indiana's Favorite Restaurants (IU Press, 2006), the chain resulted from a business relationship between co-founder Charles McGaughey and George Laughner, a son of the Laughner's founder. (The "L" in MCL stands for Laughner.)
By 2006, the MCL chain had more than 20 cafeterias, including restaurants in Anderson, Bloomington, Muncie, Richmond, Speedway, Terre Haute and West Lafayette.
In Mooresville, Gray Brothers seats 500 and often feeds 3,000 patrons per day, according to Tray Chic. With homemade dishes that have won praise from national food critics, Gray Brothers has been a landmark on State Road 67 since the late 1960s.
Shapiro's roots go back much farther. In 1905, two years after immigrating from Russia because of anti-Jewish pogroms, Louis and Rebecca Shapiro opened a kosher grocery shop on what's now the south side of downtown Indy, according to Reid Duffy's book.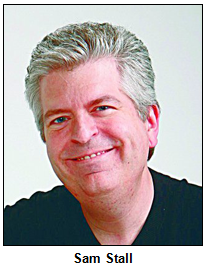 The transition to a restaurant - with cafeteria-style lines - began in the 1930s when Louis delegated the store to his sons Abe, Izzy and Max.
And about 120 years before that, hundreds of Quakers from North Carolina traveled to Indiana to settle. Our guest Daina Chamness noted during a previous show (that also featured Reid Duffy as a guest) that sugar cream pie may have its origins in a dessert made by Quaker farm wives.
Speaking of farms: In Tray Chic, Sam writes that, for Hoosiers, cafeterias often conjure up "ancestral memories of old-fashioned farm dinners, or fond reflections of Sunday after-church suppers at Grandma's."
Typically, he notes, cafeterias serve fried chicken, macaroni and cheese, pecan pies and "pretty much anything else that farm wives set out for their families 150 years ago."
Some fun facts:
The word "cafeteria" is derived from a Spanish term for coffee shop, according to Tray Chic.
According to Reid Duffy's book, Louis Shapiro's grandfather had been a primary food supplier for the czar of Russia's naval fleet.
At Jonathan Byrd's in Greenwood, Sam Stall writes, the serving line is about as long as a tennis court.
Click here to listen to this encore broadcast!
Roadtrip: 25 Weird and Wonderful tour
Guest Roadtripper and Hoosier History Live! fan Terri Gorney of Fort Wayne, who listens to the show every week via WICR Online, tells us to check out 25 different real Roadtrips, all highlighted under one roof, and taking up two huge gallery areas.
It's the 25 Weird and Wonderful tour at Minnetrista in Muncie, Ind. Turns out the Minnetrista staff queried lots of Hoosiers about 25 awesome places to visit in east central Indiana. It runs now through March 30.
From famous ice cream shops to glass blowing to the world's largest ball of paint, east central Indiana has it all and much more! Terri tells us that you can explore 25 of the region's best-kept secrets in one intriguing exhibit at Minnetrista, and then visit each location itself.
Your Hoosier History Live! team,
Nelson Price, host and creative director
Molly Head, producer, (317) 927-9101
Richard Sullivan, webmaster and tech director
Pam Fraizer, graphic designer
Garry Chilluffo, creative consultant
Michele Goodrich, Jed Duvall, grant consultants
Joan Hostetler, photo historian
Dana Waddell, volunteer-at-large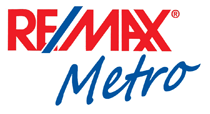 Please tell our sponsors that you appreciate their support: Indiana Historical Society | Lucas Oil | Re/Max Metro | Story Inn | The Fountain Square Theatre Building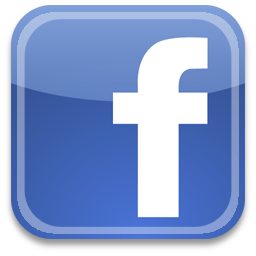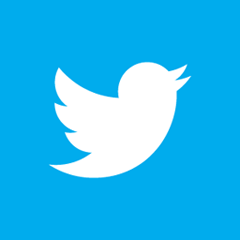 Acknowledgments to Print Resources, Monomedia, Indiana Humanities, Visit Indy, WICR-FM, Fraizer Designs, Heritage Photo & Research Services, Derrick Lowhorn and many other individuals and organizations. We are an independently produced program and are self-supporting through organizational sponsorships, grants and through individual tax-deductible contributions through Indiana Humanities. We do not receive any government funding. Visit our website to learn how you can support us financially. Also, see our Twitter feed and our Facebook page for regular updates.
Nov. 30 show
Interviewing tips for family, church and neighborhood histories
Family gatherings during the holiday season are, obviously, ideal opportunities to do oral interviewing of grandparents and other relatives for a family histories.
And folks who want to put together histories of their churches, neighborhoods or civic groups also will benefit from tips for getting people to "open up" and share memories, including those that touch on sensitive or painful topics.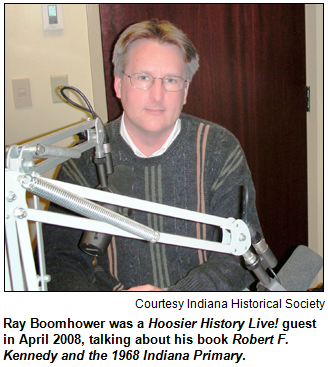 To provide techniques and tips for the broad range of our listeners, Hoosier History Live! will turn to three veteran interviewers.
They will include our host, Nelson, who frequently teaches classes (sometimes called "Making People Talk") for the general public based on his years of interviewing everyone from acrobats to zoo veterinarians - as well as folks in their 80s and 90s who have lived through dozens of historic events.
Nelson, a former feature writer/columnist for The Indianapolis Star, will be joined in studio by:
Ray Boomhower of the Indiana Historical Society. An author/historian like Nelson, Ray has interviewed countless history-makers for his various books and in his capacity as editor of the society's magazine, Traces of Indiana and Midwestern History. Ray currently is working on a biography of John Bartlow Martin (1915-1987), a Hoosier journalist known for his interviewing techniques as well as for his coverage of national stories such as John F. Kennedy's presidential campaign.
Allen Safianow, a professor emeritus of history at Indiana University-Kokomo who has overseen oral interview projects in Howard County. He has interviewed people on sensitive topics such as the statewide stranglehold that the Ku Klux Klan had in the 1920s (he was a guest for a Hoosier History Live! show on that topic in April 2010) and the controversy surrounding the crusade of AIDS victim Ryan White to attend school in the 1980s.
Nelson and his guests will share tips about their favorite interview questions (and ones that are the least effective in getting people to open up); how to extract decades-old details from interview subjects, and ideal settings for interviews.
In addition, Nelson plans to explain the importance of asking about sensitive issues (such as a parent's alcoholism or a family tragedy) when doing a family history interview. He will share non-threatening ways to ask questions about painful episodes.
Allen will share suggestions about phrasing questions so they are posed in neutral ways that don't influence interview subjects.
Tune in for practical advice that will help anyone interested in capturing vivid memories from those with stories to tell.
Some books with helpful advice that Nelson recommends:
© 2013 Hoosier History Live! All rights reserved.