Jan. 25 show
Crown Hill Cemetery history
It's the third-largest private cemetery in the country, with a history that has been intertwined with Indianapolis since the 1860s. Crown Hill Cemetery also is the burial site of more American vice presidents than any other cemetery, as well as the gravesite of notables ranging from bank robber John Dillinger to poet James Whitcomb Riley and former Indianapolis Colts owner Robert Irsay.
As the landmark cemetery (which has had more than 200,000 burials since it was dedicated in 1864) turns 150 years old, Nelson will explore its rich history, which also is being showcased in a lavish new book, Crown Hill: History, Spirit, Sanctuary (Indiana Historical Society Press).
He will be joined in studio by three guests, including Keith Norwalk, president of Crown Hill Cemetery, and Douglas Wissing, an award-winning, Bloomington-based journalist and author who wrote much of the text for the book. They also will be joined by Marty Davis of the Crown Hill Heritage Foundation, who took many of the book's photos.
Crown Hill's creation resulted in some ways from problems and limitations involving the Hoosier capital's first major cemetery, a pioneer graveyard known as Greenlawn Cemetery.
Located near the White River, Greenlawn was prone to flooding - and it also, as Doug notes in the book, was overwhelmed by deaths during the Civil War. Civic leaders decided a spacious new cemetery was needed in a "park-like" setting on high ground.
(As a tribute to James Whitcomb Riley, who died in 1916, the memorial monument for the "Hoosier poet" eventually was erected on the "crown" - or summit - of the cemetery. Riley had once written a poem titled At Crown Hill.)
A Pioneer Cemetery at Crown Hill has become the re-burial site of early Hoosier settlers. That's because their original graveyards have become "lost" (or closed, often for redevelopment), a topic that was the focus of a Hoosier History Live! show last June. Many Hoosiers buried at Greenlawn were reburied in the Pioneer Cemetery.
With its towering Gothic Gate built in 1885 at the eastern entryway off of West 34th Street, Crown Hill has scores of distinctive monuments, mausoleums and other gravesites. According to various reports, the most visited is the grave marker for Dillinger (1903-1934), who was known as Public Enemy No. 1. Some visitors even leave coins on his grave marker; the coins are donated to the Riley Children's Foundation.
Speaking of criminals: Vandalism of cemetery art sometimes has had a fortunate resolution. Our guest Keith Norwalk will share details about the 1995 theft - and recovery - of an 800-pound sculpture of a stone hunting dog that had rested next to the gravesite of his "master" since the 1880s.
The stone dog was discovered across the country thanks to a sharp-eyed Crown Hill docent.
Some other history facts:
First Lady Caroline Scott Harrison, who died of tuberculosis in the White House in 1892, is buried at Crown Hill. So is her husband, Benjamin Harrison, the only president elected from Indiana.
The gravestone of Irsay, who died in 1997, has a giant horseshoe (symbolizing the Colts, of course) emblazoned on it.
According to Crown Hill: History, Spirit, Sanctuary, one of the biggest funeral crowds in Crown Hill's history was for a potholder salesman. Our guest Doug Wissing will explain why the service in 1971 for the humble salesman, Herbert Wirth, drew a huge crowd of diverse mourners.
Our guest Keith Norwalk has been Crown Hill's president since 1991. Two years later, he oversaw the opening of an on-site mortuary, Crown Hill Funeral Home, at 38th Street and Clarendon Road.
Our guest Marty Davis has worked for more than 30 years at Crown Hill, where her husband, Tom, often is the guide for themed tours. Marty, who specializes in nature photography, has won several awards for her images.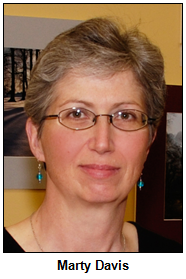 During our show, she plans to share details about the "heroes of public safety" section of Crown Hill, including the Public Safety Memorial that honors Hoosier police officers and firefighters who have died in the line of duty. (Marty has photographed many of their funerals.)
Our guest Doug Wissing, a journalist acclaimed for his international coverage, has reported on everything from the war in Afghanistan to a medical missionary/explorer in Tibet.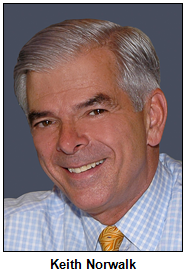 Closer to home, Doug wrote about the history of brewing in the Hoosier state for his book Indiana: One Pint at a Time (Indiana Historical Society Press, 2010).
During our show, Doug will discuss details of a Dutch immigrant who chose to express frustration - with some justification - at his adopted homeland in the stone carving on his gravesite. (The grave marker is carved to look like a small replica of a Dutch barn of the early 1900s.)
Both Doug and Marty also will discuss various aspects related to the burial site of Dillinger, an Indianapolis native who grew up on a farm near Mooresville and was fatally shot by federal agents in Chicago.
Doug will share details about the bank robber's funeral service - as well as the service for his mother, who died when Dillinger was 3 years old. (The boy attended her service and reacted dramatically.)
Marty will report about visitors who traveled to Crown Hill after the release of Public Enemies, a movie in 2009 that starred Johnny Depp as Dillinger.
On a more serene note - but one that also has a Mooresville connection - we also will explore daffodils. Specifically, Marty will discuss Helen Link, a Morgan County resident who developed hundreds of varieties of the flower. Since her death in 2002, the Indiana Daffodil Society has been tending flowers around her memorial monument at Crown Hill, as well as elsewhere at the cemetery, including a Greek goddess statue.
"Each spring," Marty notes, "an important part of Helen Link blooms again as she rests nearby."
Roadtrip: An exploration of Shelbyville
Guest Roadtripper and public historian Glory-June Greiff recommends a short jaunt to Shelbyville, just a little southeast of Indianapolis. In 1822 Shelbyville was created on donated land to be the seat of Shelby County, established the year before.
Glory tells us that if you enjoy wandering around looking at great old buildings, this is the place. There are several civic, commercial and residential buildings in a great variety of styles over which to marvel. The county courthouse on South Harrison is one of three Art Deco courthouses in the state, constructed under the New Deal in the 1930s. Near it stands the last Civil War monument erected in Indiana, a simple statue of a Union soldier.
On the public square is a bronze sculpture commemorating author Charles Major, who lived in Shelbyville and certainly left his name around town. The sculpture depicts a character in his famous children's novel, The Bears of Blue River.
The Grover Museum at 52 W. Broadway is an exceptionally fine county museum, run by the Shelby County Historical Society and open Tuesday through Saturday, 9 a.m. to 4 p.m. Admission is free!
Our Roadtripper says that if all this history makes you hungry, stop at the Cow Palace at 319 N. Harrison for all things ice cream, not to mention tasty sandwiches. It's open 7 days a week until 9. If you feel like something a tad more substantial, she recommends the restaurant Tour of Italy, just starting its third year in the southwest corner of the public square at 39 Public Square. Ciao!
History Mystery
A family mausoleum at Crown Hill Cemetery includes the tomb of a famous Hoosier novelist and playwright who died in 1946. He was born in Indianapolis in 1869 and went on to win the Pulitzer Prize for fiction two times, a rare accomplishment.
His novels were the basis for movies in the 1930s and '40s, with stars such as Katharine Hepburn.
Perhaps his best-known novel was set in a city that obviously was Indianapolis, although the author gave his hometown a fictional name in the book. The movie based on that novel was directed by Orson Welles.
The author also wrote a series of stories about a mischievous boy that are considered among the best ever written about Midwestern adolescence.
Despite his national fame, the author continued to live in Indianapolis, although he often spent summers at the resort town of Kennebunkport, Maine.
Question: Name this novelist, who is entombed in a family mausoleum at Crown Hill.
The call-in number is (317) 788-3314. Please do not call into the show until you hear Nelson pose the question on the air, and please do not try to win the prize if you have won any other prize on WICR during the last two months.
The prize is a copy of the new book, Crown Hill: History, Spirit, Sanctuary (Indiana Historical Society Press), as well as a pair of tickets to a historical tour of Crown Hill Cemetery, courtesy of Crown Hill Heritage Foundation.
By request, we are publishing the answer to the live History Mystery, in case you didn't catch it on the air. The Jan. 18 History Mystery question: What was the name of the mineral water sold at the West Baden Hotel? Hint: The character that symbolized the water was an elf or gnome-like figure.
Answer: SPRUDEL water.
Sold by the West Baden Springs Hotel, Sprudel water never become nearly as well-known and popular as Pluto water at the rival French Lick Springs Hotel. Some experts have attributed that to better marketing by French Lick; the content of both mineral waters has been described as nearly identical. In fact, both waters are said to be primarily laxatives.
In the early 1900s, the small towns of French Lick and West Baden each had high schools. A devil (Pluto) was the mascot of French Lick's basketball team, and an elf or gnome (Sprudel) was the West Baden mascot. By the time future superstar Larry Bird was growing up in the region, the high schools had been consolidated. Bird first drew widespread attention for his outstanding play at Springs Valley High School, the consolidated school.
Your Hoosier History Live! team,
Nelson Price, host and creative director
Molly Head, producer, (317) 927-9101
Richard Sullivan, webmaster and tech director
Pam Fraizer, graphic designer
Garry Chilluffo, creative consultant
Michele Goodrich, Jed Duvall, grant consultants
Joan Hostetler, photo historian
Dana Waddell, volunteer-at-large
Please tell our sponsors that you appreciate their support: Indiana Historical Society | Lucas Oil | Story Inn | The Fountain Square Theatre Building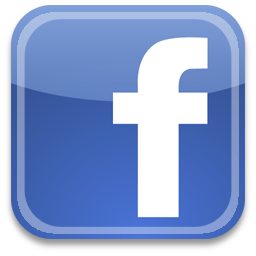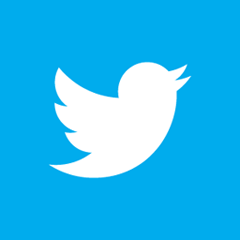 Acknowledgments to Monomedia, Visit Indy, WICR-FM, Fraizer Designs, Heritage Photo & Research Services, Derrick Lowhorn and many other individuals and organizations. We are an independently produced program and are self-supporting through organizational sponsorships and individual contributions. We do not receive any government funding. Visit our website to learn how you can support us financially. Also, see our Twitter feed and our Facebook page for regular updates.
Save the date!
Anniversary soiree on Thursday, Feb. 27 - Be there!
Hoosier History Live! celebrates six years on the air with our annual birthday bash, hosted by our friends at Indiana Landmarks. Mark your calendar for Thursday, Feb. 27, 5 to 7:30 p.m. The event will be at Indiana Landmarks Center at 1201 Central Ave. in downtown Indianapolis. Watch our website for details!
Feb. 1 show
Families, children, seniors and homeless: outreach heritage
In 1883, a small group of German immigrants to Indianapolis - motivated by their Lutheran faith - started a home for orphans.
Ten years later, other residents of the Hoosier capital founded an outreach organization called Doors of Hope. Volunteers included William V. Wheeler, a hardware salesman.
And in 1902, a residence known as the Jewish Shelter House - that offered care and services to the elderly - opened in Indy.
The heritage of the faith-based social outreach services that evolved from these beginnings will be explored with Nelson's studio guests from Lutheran Child and Family Services, Wheeler Mission Ministries and the Indianapolis Jewish Community Relations Council.
Wheeler Mission, which is celebrating its 120th anniversary, had an early focus on outreach to women who had been disowned by their families, often for sexual activity; in the early 1900s, volunteers even operated a "rescue wagon."
According to several accounts, the focus of the non-profit organization shifted to helping homeless men during the Great Depression. Since 1929, Wheeler has had one of its highest-visibility sites at 245 N. Delaware St. in downtown Indianapolis.
Our guest Steve Kerr, Wheeler's development director, will trace the evolution of Wheeler, which in recent years has added programs and residential facilities for men and women seeking treatment for drug and alcohol abuse. Just this week, Wheeler announced it will break ground for a 12,000-square-foot facility for the homeless that will be adjacent to its existing shelter at 520 E. Market St.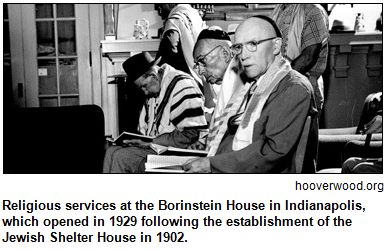 Wheeler also operates several other missions, including two shelters for women and children in Indy and an addiction recovery center in Monroe County.
Lutheran Child and Family Services also has significantly expanded its services and evolved since the founding of the initial orphanage in the 1880s on East Washington Street by members of two Lutheran congregations.
Developments have included the opening in 1956 of Lutherwood, a residential facility (which has since been completely rebuilt), as well as the expansion of "counseling and compassionate care to families."
Sven Schumacher, CEO of the Foundation for Lutheran Child and Family Services (and himself a German immigrant in 1985), will share details.
Nelson also will be joined by Lindsey Mintz, executive director of the Jewish Community Relations Council, the public affairs arm of the Jewish community. The Jewish Shelter House that opened at the turn of the last century eventually evolved into Hooverwood, a nursing facility that specializes in residential care, adult day services and other social services.
In addition to sharing details about the heritage of Hooverwood, which opened at its current location at 7001 Hoover Road in 1970, Lindsey will discuss the evolution of other social service aspects of the Jewish community. A third-generation Hoosier, she grew up in South Bend and has been executive director of the JCRC since 2012.
© 2014 Hoosier History Live! All rights reserved.