An Indianapolis native, he grew up on the Eastside, attended the "old" Cathedral High School (when it was located downtown and had all male students) and eventually enlisted in the U.S. Marine Corps.
So there's much local history turf to cover with Mayor Greg Ballard of Indianapolis as he joins Nelson in-studio during an encore presentation of a show exploring history topics that have been intertwined with his life. (The original air date of this show was June 15, 2013.)
You won't want to miss Mayor Ballard's recollections of incidents that unfolded during the years that he hitchhiked from his Eastside neighborhood to Cathedral. Like generations of teenage boys before him who attended the downtown Cathedral, Greg Ballard, a member of the Class of '72, relied primarily on hitchhiking to get to and from school for four years.
During the show, Mayor Ballard, now 59, also shares details about the unlikely way his decision to enlist in the Marines occurred. After a 23-year military career, Mayor Ballard, a Republican, retired as a lieutenant colonel from the Marines in 2001 and returned to his hometown to enter private business.
He also discusses other links between the Hoosier state and Marines, in addition to sharing his own experiences. His decision to enlist eventually led to assignments in places such as Okinawa, Japan; Saudi Arabia during the first Persian Gulf War; and Stuttgart, Germany, as well as in Michigan and North Carolina.
Before that, the future mayor attended Cathedral on a scholarship. His years there were preceded and followed by major changes. Since its founding in 1918, Cathedral had been located at 14th and Meridian streets.
In 1976, four years after he graduated, Cathedral merged with Ladywood, an all-girls Catholic academy located on the northeastside, a decision that was presented as a financial necessity for both schools. (The merged, co-ed school, which took the Cathedral name, is on the former Ladywood site on East 56th Street.) Previously, while Greg Ballard was attending Cathedral, Ladywood had merged in 1971 with Cathedral's "sister" school downtown, St. Agnes Academy.
Greg Ballard grew up in a family of five children. After graduating from Cathedral, he attended Indiana University, where a pivotal event occurred related to his decision to join the Marines.
During the first Persian Gulf War, he was promoted to major. He met his wife, Winnie Ballard, a native of the Philippines, while on assignment in California.
He had never run for political office before defeating incumbent Bart Peterson in the 2007 mayoral election in what has been called one of the biggest upsets in Indy's political history.
Hoosiers who have achieved distinction in the Marines - and are discussed during the show - include David Shoup (1904-1983), a Tippecanoe County native who grew up on farms there and near Covington. A Medal of Honor winner during World War II, Shoup led the U.S. invasion during the Battle of Tarawa in the Pacific Theater of the war. He rose to become the 22nd commandant of the U.S. Marines Corps, serving in the top post during the Eisenhower and Kennedy administrations. Shoup, who later became a vocal critic of the Vietnam War, is buried in Arlington National Cemetery.
Other Hoosiers who have served in the Marines - and who are discussed by Mayor Ballard during the show - include Carol Mutter, a retired lieutenant general who lives in Brownsburg. She was born in Colorado and became the first woman to receive the rank of lieutenant general in the Marine Corps.
Encore Roadtrip: Monument Circle for kids
Guest Roadtripper Kelly Young of Baise Communications reported that she took her kids for a recent tour of Monument Circle in downtown Indianapolis. Her children were fascinated by Christ Church Cathedral, with its early gothic revival architecture, Tiffany stained-glass windows and pipe organ.
Kelly's daughter had studied President Lincoln in school and was fascinated to learn that the church bells had rung out as Lincoln's body lay in state at the nearby Capitol.
Kelly and crew then crossed the street, headed up the 330 steps (yes, walked!) to the observation level of the Soldiers and Sailors Monument for a great view of the city, and they visited the Civil War Museum in the lower level.
They topped off their Roadtrip with ice cream from the Chocolate Cafe, and then a quick trip back in time for Kelly at Rocket Fizz, a candy shop with nearly every type of novelty candy. Both of these sweet spots are right on the Circle.
Your Hoosier History Live! team,
Nelson Price, host and creative director
Molly Head, producer, (317) 927-9101
Richard Sullivan, webmaster and tech director
Pam Fraizer, graphic designer
Garry Chilluffo, creative consultant
Joan Hostetler, Michele Goodrich, Jed Duvall, Dana Waddell, advisors
Please tell our sponsors that you appreciate their support: Bose McKinney & Evans LLP | Indiana Historical Society | Kurt Vonnegut Memorial Library | Lucas Oil | Story Inn | The Fountain Square Theatre Building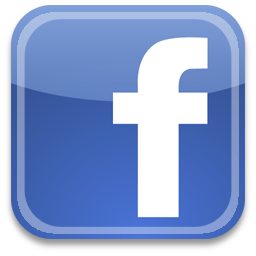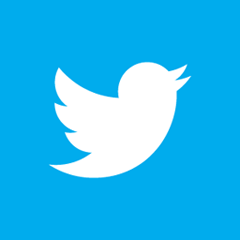 Acknowledgments to Monomedia, Visit Indy, WICR-FM, Fraizer Designs, Heritage Photo & Research Services, Derrick Lowhorn and many other individuals and organizations. We are an independently produced program and are self-supporting through organizational sponsorships and individual contributions. We do not receive any government funding. Visit our website to learn how you can support us financially. Also, see our Twitter feed and our Facebook page for regular updates.
Aug. 2 show
Russian immigration
Carmel resident Natalia Rekhter immigrated from Russia in 1991. So she is among those who have come from her homeland to Indiana since the mid-1980s, which is when the bulk of immigration from Russia here began - much later than that of many of the other ethnic heritage groups that Hoosier History Live! has explored in our rotating series. The exceptions involve significant Russian Jewish immigration in the late 1800s and early 1900s. Here is a link to Natalia's blog.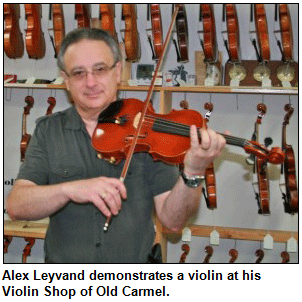 Natalia, who immigrated with her husband and young son, will be among Nelson's studio guests. She is director of development at the Indianapolis Russian School, which was founded 21 years ago by a group of Russian immigrants who wanted their children to learn about their heritage. Beyond classes in the Russian language, the school offers instruction in everything from math to chess.
In addition to a growing Russian community in the Indianapolis area, New Castle also has become the home of many immigrants since the mid-1980s, Natalia reports. She is originally from Ivanovo, a Russian province about 200 miles north of Moscow.
In an article in The Indianapolis Star last February, Natalia, 47, indicated that economic reasons motivated her family's immigration. In Russia, four generations of her family (six people) lived in a two-bedroom apartment.
Nelson and Natalia will be joined by Indianapolis resident Alex Leyvand, 65, owner of the Violin Shop of Old Carmel.
Alex, who also makes musical instruments and is a violinist, grew up in Moscow. He immigrated in 1989 - a few months before the breakup of the Soviet Union - with his wife, daughter and parents. In his homeland, Alex had played the violin in a prestigious orchestra based in Moscow. He says his family primarily immigrated because of "political differences" in his homeland.
According to Peopling Indiana: The Ethnic Experience (Indiana Historical Society Press, 1996), large waves of Jewish immigration to the United States from Russia - as well as from Poland, Lithuania, Romania and other Eastern European countries - occurred from 1880 to 1924.
In Indiana, the major areas of settlement tended to be in the northwest part of the state, as well as in Indianapolis and Vincennes. Decades later - during the Soviet Union era - Jewish organizations across Indiana helped with the resettlement of other waves of immigrants.
In our rotating series about ethnic immigration to the Hoosier state, Hoosier History Live! has explored German, Irish, Scottish, Brazilian, Columbian and Venezuelan, Greek and Cuban immigration, among an array of others. In 2008, our first year on the air, we explored our state's Jewish heritage. Last summer, we delved into aspects of Swedish and Norwegian heritage.
(Note: We are linking to past show newsletters for shows produced since October of 2009. The German, Scottish, and Greek heritage shows were produced before that time. We need support for archiving all of our 300-plus show enewsletters and audio archives. We are operating on a very limited budget.)
Learn more:
© 2014 Hoosier History Live! All rights reserved.