Carmel resident Natalia Rekhter immigrated from Russia in 1991. So she is among those who have come from her homeland to Indiana since the mid-1980s, which is when the bulk of immigration from Russia here began - much later than that of many of the other ethnic heritage groups that Hoosier History Live! has explored in our rotating series.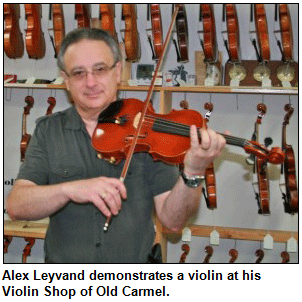 The exceptions involve significant Russian Jewish immigration in the late 1800s and early 1900s. Here is a link to Natalia's blog.
Natalia, who immigrated with her husband and young son, will be among Nelson's studio guests. She is director of development at the Indianapolis Russian School, which was founded 21 years ago by a group of Russian immigrants who wanted their children to learn about their heritage. Beyond classes in the Russian language, the school offers instruction in everything from math to chess.
In addition to a growing Russian community in the Indianapolis area, New Castle also has become the home of many immigrants since the mid-1980s, Natalia reports. She is originally from Ivanovo, a Russian province about 200 miles north of Moscow.
In an article in The Indianapolis Star last February, Natalia, 47, indicated that economic reasons motivated her family's immigration. In Russia, four generations of her family (six people) lived in a two-bedroom apartment.
Nelson and Natalia will be joined by Indianapolis resident Alex Leyvand, 65, owner of the Violin Shop of Old Carmel.
Alex, who also makes musical instruments and is a violinist, grew up in Moscow. He immigrated in 1989 - a few months before the breakup of the Soviet Union - with his wife, daughter and parents. In his homeland, Alex had played the violin in a prestigious orchestra based in Moscow.
He says his family primarily immigrated because of "political differences" in his homeland.
In addition to Alex and Natalia, Nelson will be joined by Carmel resident Anastasia Klauz, 24, whose family is from St. Petersburg. They immigrated when Anastasia was just 4 years old. Today, she is a family therapist for Eskenazi Health.
According to Peopling Indiana: The Ethnic Experience (Indiana Historical Society Press, 1996), large waves of Jewish immigration to the United States from Russia - as well as from Poland, Lithuania, Romania and other Eastern European countries - occurred from 1880 to 1924.
In Indiana, the major areas of settlement tended to be in the northwest part of the state, as well as in Indianapolis and Vincennes. Decades later - during the Soviet Union era - Jewish organizations across Indiana helped with the resettlement of other waves of immigrants.
According to the Russian and East European Institute at Indiana University, many Russian immigrants or Americans with Russian heritage settled - at least temporarily - in Bloomington "at the height of the Cold War" during the early 1960s.
That's because Russian language instruction was being offered by IU and the U.S. Air Force.
"During World War II, IU began a long partnership with the U.S. military to teach foreign languages," the institute notes.
"Bloomington in the 1960s had a very large Russian community," according to the IU institute. "The decade was an ideal time for IU students to study the Russian language. While many Russians moved away when the Air Force Language Program ceased, there remained a corps of instructors."
Since 2009, the Indianapolis Russian School - that our guest Natalia Rekhter is affiliated with - has been located at University High School, a private, college prep school in Carmel. The Russian school offers piano lessons for children 5 years old and older; private tutoring for children and adults in the Russian language; document translation and other services.
In our rotating series about ethnic immigration to the Hoosier state, Hoosier History Live! has explored German, Irish, Scottish, Brazilian, Columbian and Venezuelan, Greek and Cuban immigration, among an array of others. In 2008, our first year on the air, we explored our state's Jewish heritage. Last summer, we delved into aspects of Swedish and Norwegian heritage.
(Note: We are linking to past show newsletters for shows produced since October of 2009. The German, Scottish, and Greek heritage shows were produced before that time. We need support for archiving all of our 300-plus show enewsletters and audio archives. We are operating on a very limited budget.)
Learn more:
History Mystery
Mikhail Baryshnikov, the expatriate Russian dancer, has collaborated several times with a famous choreographer born in Indiana. She was the choreographer for the 1985 movie White Nights, which starred Baryshnikov and was set in Russia.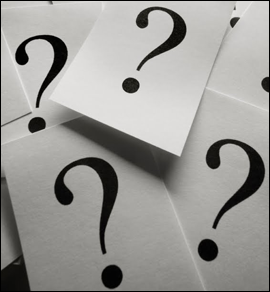 During the 1990s, the choreographer toured with Baryshnikov; they performed concerts in Indiana and elsewhere across the country that featured various forms of dance.
She was born in the town of Portland in far-eastern Indian in 1941. She has gone on to become a dominant international figure in dance, winning Tony and Emmy Awards. In addition to collaborating with Baryshnikov, she has collaborated with pop star Billy Joel for a Broadway show and choreographed sequences for the movie Amadeus (1984). In 2008, she was honored by the Kennedy Center for the Performing Arts.
Question: Who is the Indiana-born choreographer?
The call-in number is (317) 788-3314. Please do not call into the show until you hear Nelson pose the question on the air, and please do not try to win the prize if you have won any other prize on WICR during the last two months.
The prize pack includes a four tickets to the tickets to the Hoosier Hops & Harvest Festival at Story Inn, courtesy of Story Inn, four passes to the Indiana Experience, courtesy of the Indiana Historical Society, and two passes to Conner Prairie Interactive History Park, courtesy of Conner Prairie.
Roadtrip: Vernon, Ind.
Guest Roadtripper and freelance writer and photographer Jane Ammeson, who specializes in food, travel and personalities, suggests a Roadtrip to the charming town of Vernon in Jennings County, which is about 70 miles southeast of Indianapolis. That's Vernon, the historic village south of the larger town of North Vernon!
Jane reports that on July 11, 1863, Confederate General John Hunt Morgan, who was marauding through southeastern Indiana after crossing the Ohio River from Kentucky, arrived with his men just south of Vernon on the banks of the Muscatatuck River. Having defeated the Indiana Home Guard near Corydon, Morgan and his raiders had looted and burned their way through the hamlets dotting this part of the state.
Morgan demanded the town surrender, but instead of laying down arms, Colonel Hugh T. Williams of the Indiana Legion told Morgan he "must take it by hard force."
Instead Morgan moved on to DuPont, where he and his men stole 2,000 hams from Frank Mayfield's meat packing plant and tied them to their saddles before riding on again.
"We bluffed him," says Wanda Wright of the Jennings County Historical Society Museum. "He didn't even come into Vernon."
Listed as a Historic District on the National Register of Historic Places, Vernon, platted in 1815 which is a year before Indiana became a state, is considered one of the best examples of a mid-19th-century Indiana community. More than 100 of its buildings date back to the 1800s, which is remarkable in a town with a population of less than 400. T.C. Steele, one of the state's most famous artists, used Vernon as the scenes for some of his best works including Street in Vernon (1886), Oaks of Vernon (1887), Vernon Beeches (1892) and Hills of Vernon (1894).
The Jennings County Historical Society is headquartered in an old stagecoach stop and inn built in 1838, located near the town square with its 1859 Italianate-style courthouse.
Vernon also hosts a huge Antique and Collectibles Market each Labor Day weekend!
Vernon and Jennings County are also the settings for the 1956 movie Friendly Persuasion starring Gary Cooper and Dorothy McGuire about a Hoosier Quaker family during the Civil War. The movie is based on Jessymyn West's novel 1945 novel, The Friendly Persuasion, about the same topic. Jessymyn West was born in Vernon in 1902 to a Quaker family and moved to California with her family when she was 6.
Your Hoosier History Live! team,
Nelson Price, host and creative director
Molly Head, producer, (317) 927-9101
Richard Sullivan, webmaster and tech director
Pam Fraizer, graphic designer
Garry Chilluffo, creative consultant
Joan Hostetler, Michele Goodrich, Jed Duvall, Dana Waddell, advisors
Please tell our sponsors that you appreciate their support: Bose McKinney & Evans LLP | Indiana Historical Society | Lucas Oil | Story Inn | The Fountain Square Theatre Building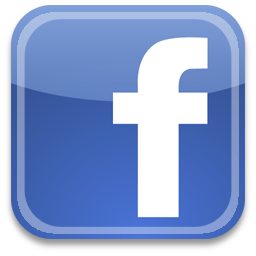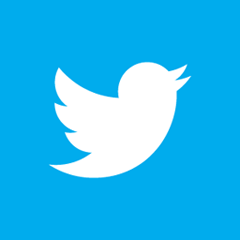 Acknowledgments to Monomedia, Visit Indy, WICR-FM, Fraizer Designs, Heritage Photo & Research Services, Derrick Lowhorn and many other individuals and organizations. We are an independently produced program and are self-supporting through organizational sponsorships and individual contributions. We do not receive any government funding. Visit our website to learn how you can support us financially. Also, see our Twitter feed and our Facebook page for regular updates.
Aug. 9 show
The Redheads and all-girl bands of 1920s, '30s
Even though they became nationally known during the 1920s as The Parisian Redheads, many of the band members were not red-haired - and, rather than Paris, they were based in Indiana.
In the 1930s, the all-female orchestra/dance band, which was promoted was "America's Greatest Girl Band," became known as The Fourteen Bricktops.
The colorful history of the now-forgotten novelty band - which was based in Indianapolis, with a pianist born in the eastern Indiana town of Portland, a saxophonist from Elwood, a harpist from Richmond and other Hoosier "lady musicians" - will be the focus of our show. Nelson will be joined in studio by Evan Finch, an Indy-based advertising copywriter who has extensively researched The Parisian Redheads and other all-female orchestras.
"So-called 'ladies' orchestras had existed since the late 19th century due to the fact that male orchestras rarely hired female musicians," Evan notes in an article in the upcoming summer issue of Traces of Indiana and Midwestern History magazine. It's the popular magazine published by the Indiana Historical Society.
"As a result, women formed their own groups."
However, the impresarios behind The Parisian Redheads were two men, Charles Green and Harry Z. Freeman of Indianapolis, both of whom had experiences with organizing musical programs on the Chautauqua circuit. That well-known cultural circuit also had provided opportunities for many of The Parisian Redheads, several of whom were classically trained musicians, according to Evan's article.
"By the end of 1926, the group had become a local sensation," Evan writes. "In Indianapolis alone, within a space of four weeks, the Parisians played a reception for Queen Marie of Romania, opened the city's Marott Hotel and graced the stage of the Circle Theatre."
Of the original Redheads, only pianist/singer Martha Tripper (a Portland native who later moved to Kokomo) was a natural redhead, Evan reports.
"The other women were required either to dye their hair or wear red wigs when appearing in public. In the name of success, the musicians went along with the gimmick, although not always happily."
The Redheads expanded to a 13-piece orchestra in 1927 and attained national success. According to Evan, the performers eventually included a "Mistress of Ceremonies," a woman who dressed in a man's tuxedo and "sang, danced, conducted and otherwise functioned as the band's public face."
Some fun facts:
Our guest Evan Finch, who works for Young & Laramore, joined Nelson in studio May 10 for a show about Offbeat Landmarks across Indiana. "I like weird stuff," Evan says, referring to his interest in quirky aspects of our state's heritage.
During the 1930s and '40s, bandleader and composer Phil Spitalny and His All-Girl Orchestra reaped national fame on radio and in concerts. The group featured a performer promoted as Evelyn and Her Magic Violin.
Referring to The Parisian Redheads, Evan writes: "The group's earliest reviews referred to them as a 'jazz orchestra,' but the Redheads, in an effort to please the diverse tastes of vaudeville audiences, actually played everything from operettas to show tunes."
© 2014 Hoosier History Live! All rights reserved.