"I think in Indiana, as in many places, it's only been in the last 30 to 40 years that we've chosen to look outside of myth ... to truly understand the first peoples who lived in our state."
That comment from a historian introduces a new documentary about the Lenape tribe of Native Americans. It's the tribe that was named Delaware Indians by white settlers.
The Lenape lived in the woodlands of east central Indiana from the 1790s into the early 1820s; during that time, they founded villages or trading posts that evolved into towns, including Anderson, Muncie and Strawtown.
Under the terms of the Treaty of St. Mary's negotiated in 1818, the Lenape gave up their claims to Hoosier soil and, as part of what has been called a "forced migration", moved a few years later to Kansas.
Eventually, the Lenape were moved again, this time to Oklahoma, the tribe's home state in modern times.
Considering that the Lenape had lived in New York, New Jersey, Pennsylvania and Delaware for generations even before being relocated to the Indiana Territory, is it any wonder that one expert in the documentary calls them "possibly the most-moved group in American history"?
To explore the tribe's life on Hoosier soil and impact here, Nelson will be joined in studio by two guests:
Chris Flook, a Ball State University telecommunications instructor who is one of the executive producers of the new documentary, titled The Lenape on the Wapahani River (watch the video at this link). It has been shown on PBS TV stations in Muncie, Oklahoma and elsewhere across the country.
And Mike Pace, a descendant of Lenape who once lived in Indiana; he helped create the Lenape village at Conner Prairie Interactive History Park. For several months of the year, Mike lives in Bartlesville, Okla., but he spends summers at Conner Prairie, where he is an interpreter specialist. Mike is among the experts interviewed on-camera in The Lenape on the Wapahani River.
During the early 1800s, Lenape leaders in Indiana included Chief William Anderson, for whom the largest city in Madison County is named. The Lenape who moved to Kansas included Anderson's daughter, Mekinges, who became the first wife of frontier entrepreneur and fur trader William Conner, namesake of Conner Prairie.They had six children, all of whom moved with their mother to Kansas; Conner remained in Indiana, remarried (a white woman) and had more children with his second wife.
During one of the first Hoosier History Live! shows after our debut in January 2008, we explored some aspects of the Lenape (Delaware) tribe in a show about the publication of Long Journey Home (Indiana University Press, 2008). It's a book of oral histories and color photos put together by Indianapolis-based author Rita Kohn and photojournalist Jim Brown.
Our upcoming guest Chris Flook and other Ball State faculty and students already have won four national awards for The Lenape on the Wapahani River. According to their documentary, the Lenape were known as "the grandfather tribe" when they lived near the Delaware River and elsewhere on the East Coast and in the mid-Atlantic region.
By the 1790s, when the Lenape were moved to the dense forests of central Indiana, though, they had lost stature, their numbers "decreased by disease and warfare", the documentary notes. The diseases included smallpox, influenza and other illnesses brought by European settlers to which Native Americans had not developed immunity.
Our guest Mike Pace, a former assistant chief of the Delaware Tribe, has spoken across the country - and even overseas - about aspects of Native American heritage.
In addition to helping oversee the new documentary about the Lenape, our guest Chris Flook put together Indiana's Courthouse Squares, a website showcasing all 92 county courthouses and town squares (or their equivalents) in the state. In connection with that project, Chris was a guest May 23 for a Hoosier History Live! show focusing on Courthouse Squares across Indiana.
Learn more:
History Mystery
During the early 1800s, a Native American tribe flourished across much of the northern one-fourth of what become the state of Indiana. In fact, many names of towns, lakes and parks in far-northern Indiana are derived from this tribe's language. Examples include Lake Maxinkuckee at Culver; the town of Wakarusa and Pokagon State Park.
Known for their colorful attire, the Native American tribe often wore ruffled shirts, jewelry and pants with ribbons instead of the buckskin worn by some other tribes. In 1838, this tribe was forced out of Indiana by white soldiers who led Native American men, women and children on a grueling march to Kansas, during which dozens of Indians died from disease, exhaustion and other factors.
Question: Name the Native American tribe.
The call-in number is (317) 788-3314. Please do not call into the show until you hear Nelson pose the question on the air, and please do not try to win the prize if you have won any other prize on WICR during the last two months.
The prize pack includes two tickets to the tickets to the Hoosier Hops & Harvest Festival at Story Inn, courtesy of Story Inn, four passes to the Indiana Experience, courtesy of the Indiana Historical Society, and two passes to Conner Prairie Interactive History Park, courtesy of Conner Prairie.
Roadtrip: Logansport
Guest Roadtripper and public historian Glory-June Greiff tells us that, "Just up the old Michigan Road from Indy, about 75 miles, is Logansport in Cass County, which, given its key location at the confluence of two rivers (the Eel and the Wabash), was an original town on this historic route."
Logansport, she also notes, also was a port on Wabash and Erie Canal.
"I'd always been intrigued by this town, with its plethora of historic buildings and layers of transportation history, but in recent years Logansport has been making very good use of its historic assets. In 2009 it was designated a Preserve America Community."
A historic railroad depot anchors a riverside public space, the Little Turtle Waterway Plaza, a nice place to start an exploratory walk downtown that still boasts a number of great old buildings, many of which now house interesting shops and restaurants.
In the past few years quite a lot of new public sculpture has appeared downtown, including a carousel horse. Clearly, this is a tribute to the 19th-century carousel carved by master craftsman Gustav A. Dentzel in Riverside Park on Logansport's east side. Despite the fact the carousel is a National Historic Landmark, rides are only 75 cents. Maybe you'll catch the brass ring!
Riverside Park, as its name implies, is a pleasant place to spend an afternoon. Don't miss the miniature golf course not far from the carousel!
Adds Glory: "I'm fond of old drive-in restaurants, and Logansport has two I recommend. The Char-Bett is located in a 1930s former gas station on the outskirts of town on the old Michigan Road (State Road 25) heading northeast toward Rochester: tasty drive-in food and all manner of ice cream treats, including sodas, which can be hard to find these days. And the Sycamore Drive-In is just off old U.S. 24, once a major route, at 316 20th St. They, too, offer sodas among their ice cream treats and a nice assortment of drive-in fare."
Your Hoosier History Live! team,
Nelson Price, host and creative director
Molly Head, producer, (317) 927-9101
Richard Sullivan, webmaster and tech director
Pam Fraizer, graphic designer
Garry Chilluffo, creative consultant
Joan Hostetler, Michele Goodrich, Jed Duvall, Dana Waddell, advisors
Please tell our sponsors that you appreciate their support: Conner Prairie | Indiana Historical Society | Lucas Oil | Story Inn | The Fountain Square Theatre Building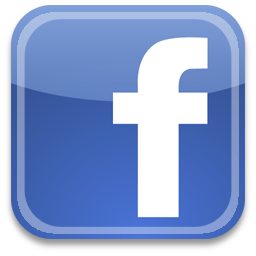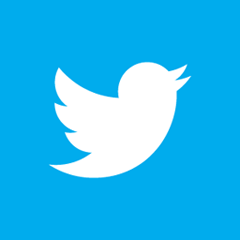 Acknowledgments to Monomedia, Visit Indy, WICR-FM, Fraizer Designs, Heritage Photo & Research Services, Derrick Lowhorn and many other individuals and organizations. We are an independently produced program and are self-supporting through organizational sponsorships and individual contributions. We do not receive any government funding. Visit our website to learn how you can support us financially. Also, see our Twitter feed and our Facebook page for regular updates.
Your support makes it possible
Donate - online or by mail
Hoosier History Live relies on listener and sponsor support to keep our operation going. You can donate at any time by clicking the yellow "Donate" button on our home page. Or, if you prefer the paper method, you may make out a check to "Hoosier History Live" and mail it to:
Hoosier History Live
P.O. Box 44393
Indianapolis IN 46244-0393
Hoosier History Live thanks recent donors Bruce and Julie Buchanan, and Theresa and Dave Berghoff. Thanks also to renewal sponsors Lucas Oil and Conner Prairie.
Thanks for continuing to support locally produced media about Indiana history; we can't do it without you!
Aug. 23 - encore presentation
Underground Railroad reality and myths
If you believe folklore across Indiana, just about every historic house, inn and tavern - particularly those with hidden rooms, cellars or attics - served as a stop on the Underground Railroad.
Exaggerations and misconceptions abound regarding the movement before and during the Civil War to help escaped slaves, according to experts.
To share insights about the myths and reality regarding the extent and nature of the Underground Railroad network in Indiana - including what is and isn't confirmed - two experts join Nelson in studio during this encore broadcast. (The original air date of this show was June 29, 2013.)
Nelson's guests are Kisha Tandy, assistant curator of social history at the Indiana State Museum, and historic researcher and genealogist Dona Stokes-Lucas of Indianapolis.
Dona also is a board member of Indiana Freedom Trails Inc., a nonprofit established to pull together, verify and preserve information about Underground Railroad history in the Hoosier state.
The Underground Railroad era generally is defined as beginning in the mid-1830s.
Oral histories, diaries, notations in family Bibles and letters have been crucial in figuring out the routes, buildings and people associated with the effort to help runaway slaves - or freedom seekers - as they passed through Indiana.
According to several accounts, St. Joseph County, which includes South Bend, served an integral role with slaves as they headed north. And because of the prevalence of anti-slavery Quakers in Wayne County and other parts of far-eastern Indiana, that region also had a flurry of clandestine activity.
During the show, Dona and Kisha also discuss the frequency with which so-called slave catchers from the South - often mercenaries - combed Indiana in search of freedom seekers.
© 2014 Hoosier History Live! All rights reserved.