Aug. 30 show
Serving up Hoosier heritage food
Pork tenderloins and persimmon pudding are on the menu for our show.
So are sugar cream pie, beef Manhattan sandwiches, fried biscuits, apple butter and Van Camp's pork and beans.
Also on the menu: the heritage of canning. It's intertwined with our Hoosier food history, thanks in no small part to the enterprising Ball brothers who came to Muncie in the 1880s.
To explore classic Hoosier foods - and topics related to the state's traditional cuisine - Nelson will be joined in studio by one of the state's best-known food journalists. Jolene Ketzenberger, the Indianapolis-based founder and editor of the local food website EatDrinkIndy, has covered the Hoosier culinary scene for more than 20 years.
Here's her take on the breaded pork tenderloin sandwich, which has been identified with Indiana for generations:
"I think it's clearly a cousin to the schnitzel, which seems reasonable considering the German heritage of many Hoosiers."
Did you know a historic restaurant in northeastern Indiana claims to have invented the pork tenderloin sandwich? Nick's Kitchen in Huntington dates its start to 1904, when founder Nick Frienstein began selling his wares from a street cart. A few years later, Nick's brother started frying - and breading - pork cutlets to sell as sandwiches.
Regardless of their origin, pork tenderloins have been a longtime hit with Hoosiers but are seldom served in other states. Other sandwiches are even more regional in appeal, including one that Jolene calls a "southern Indiana classic": the brain sandwich.
Jolene, who enjoys shopping in farmers markets and trying new recipes, reports she felt compelled to make a brain sandwich so she could include it in her Cafe Indiana Cookbook (2010), which she co-authored with Joanne Raetz Stuttgen.
"When I was testing the recipe, the power was out," she recalls. "So we were eating fried brains by candlelight - very zombie-esque, which seemed to amuse my boys."
Jolene and her husband, John, are the parents of three children. Her food journalism has appeared in Indianapolis Monthly, NUVO Newsweekly, the Indianapolis Business Journal and the Indianapolis Star. A regular judge at food and cocktail competitions, Jolene is at work on a book focusing on the evolution of the food scene in Indy.
The Hoosier capital was the setting for the launch of Van Camp's canned pork and beans. (Stokely-Van Camp was based in Indy. Pork and beans were marketed across the country under the Van Camp's label.)
According to Jolene's research, the beef Manhattan sandwich also is said to have originated in Indy. She reports the sandwich "doesn't seem to exist in New York's Manhattan or much outside of Indiana."
Some other food-heritage tidbits we will explore during the show:
For decades, the Ball Blue Book was, as Jolene puts it, the "go-to canning guide."
Eventually, though, home canning sharply declined in popularity. In Muncie, glass production ended during the 1960s as Ball Corp. diversified. In the late 1990s, the company moved its headquarters to Colorado.
But canning may not be just a part of Hoosier history. Jolene reports signs of "renewed hipster interest" in it; she says canning seems to have developed a "cool" reputation among some foodies.
Tune in to the show for more insights about this enticing topic.
Jolene's "learn more" website picks:
Roadtrip: Knightstown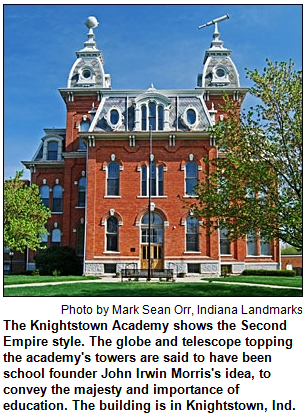 Guest Roadtripper Joe Frost of Indiana Landmarks' Eastern Regional Office and Indiana National Road Association will suggest a Roadtrip to a National Road town about 30 miles east of Indianapolis, Knightstown.
The "Hoosier Gym" that was home court to the Huskers in the movie Hoosiers is located in Knightstown.
History Mystery
From the 1940s through the early 1980s, a beverage with a trademarked name was distributed out of Indianapolis and became enormously popular with children. Sold in bottles (and, later, in cans) like soft drinks of the era, the beverage was promoted at various times by Hoosier celebrities such as Channel 4/WTTV personalities Cowboy Bob and Sammy Terry.
The creator of the beverage had a background in the dairy and ice cream business, which was reflected in its flavor. Distribution of the beverage extended far beyond Indiana, even though it was bottled in the Hoosier capital.
Question: Name the beverage.
The call-in number is (317) 788-3314. Please do not call into the show until you hear Nelson pose the question on the air, and please do not try to win the prize if you have won any other prize on WICR during the last two months.
The prize pack includes two tickets to the tickets to the Hoosier Hops & Harvest Festival at Story Inn, courtesy of Story Inn, four passes to the Indiana Experience, courtesy of the Indiana Historical Society, and two passes to Conner Prairie Interactive History Park, courtesy of Conner Prairie.
Your Hoosier History Live! team,
Nelson Price, host and creative director
Molly Head, producer, (317) 927-9101
Richard Sullivan, webmaster and tech director
Pam Fraizer, graphic designer
Garry Chilluffo, creative consultant
Joan Hostetler, Michele Goodrich, Jed Duvall, Dana Waddell, advisors
Please tell our sponsors that you appreciate their support: Conner Prairie | Indiana Historical Society | Lucas Oil | Story Inn | The Fountain Square Theatre Building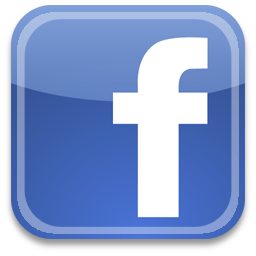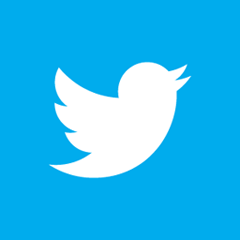 Acknowledgments to Monomedia, Visit Indy, WICR-FM, Fraizer Designs, Heritage Photo & Research Services, Derrick Lowhorn and many other individuals and organizations. We are an independently produced program and are self-supporting through organizational sponsorships and individual contributions. We do not receive any government funding. Visit our website to learn how you can support us financially. Also, see our Twitter feed and our Facebook page for regular updates.
Another show online!
Show on grocers now available for listening
From family grocers to supermarkets. This show, originally aired on July 19, 2014, is now available for downloading and listening thanks to the generous support of Bruce and Julie Buchanan.
Remember, friends, we at Hoosier History Live are more like a small family corner grocery than anything else!
Independents make great radio. And a big thanks to creative collaborators Richard Sullivan, Nelson Price and Molly Head, who put together this newsletter each and every week.
Nelson in print
These 5 famous Hoosiers reinvented themselves
Just in time for Labor Day, host Nelson Price has penned another piece for The Indianapolis Star about historic - and current-day - prominent Hoosiers who began new chapters in their work lives after initially taking a different direction entirely.
Sept. 6 show
Prohibition in Indiana
As the country moved to enact Prohibition, Indiana "was very much a battleground," according to an expert who will be a guest on our upcoming show.
Consider the number of Hoosier breweries that were in business, particularly in Terre Haute and Indianapolis. As Indianapolis-based author/historian Jason Lantzer notes, one of the major breweries was led by the maternal grandfather of Kurt Vonnegut.
On the other hand, many towns and counties across the state were "dry" for several years before January 1920, when the 18th Amendment - which was widely known as Prohibition - became part of the U.S. Constitution.
And Indiana had one of the best-organized state branches of the Anti-Saloon League, according to Jason, who is the author of Prohibition Is Here to Stay (University of Notre Dame Press, 2009) and the upcoming Interpreting the Prohibition Era at Museums and Historic Sites (R&L Publishers).
Jason, who also is the coordinator of the honors program at Butler University, will join Nelson in studio for a show exploring the colorful era of speakeasies, bootleggers, moonshine and temperance advocates such as suffragist Frances Willard, who was named the national head of the Woman's Christian Temperance Union at an event in Indianapolis. (Jason notes that a bronze plaque about her ascendency in 1879 is displayed in the rotunda of the Indiana Statehouse.)
Jason and Nelson will be joined in studio by Katherine Gould, associate curator of cultural history at the Indiana State Museum, which will host a traveling exhibit, American Spirits: The Rise and Fall of Prohibition, that opens Sept. 20. The exhibit, which was created by the National Constitution Center in Philadelphia, spans the beginnings of the temperance movement from the early 1800s up through the repeal of Prohibition in 1933.
State Museum officials note that famous figures with Hoosier connections who crusaded for Prohibition included Billy Sunday (1862-1935), a pro baseball star who became one of the country's best-known evangelists. Beginning in 1911, the former Chicago baseball player was based for much of the year in Winona Lake in northern Indiana. A major Christian campground with a Billy Sunday Tabernacle was built in Winona Lake, as was a home for Sunday and his family, a bungalow that he called Mount Hood.
Prohibition Is Here to Stay, our guest Jason Lantzer's first book, is a biography of another influential clergyman who crusaded against alcohol abuse. Rev. Edward Shumaker was a Methodist minister who, for nearly 25 years, led Indiana's chapter of the Anti-Saloon League, exerting influence far beyond the Hoosier state in what many called a "noble crusade."
Opponents of Prohibition included Albert Lieber, who ran the Indianapolis Brewing Company in the early 1900s. His daughter, Edith, was married to Kurt Vonnegut Sr.
Suggested "learn more" websites:
© 2014 Hoosier History Live! All rights reserved.