Sept. 6 show
Prohibition in Indiana
As the country moved to enact Prohibition, Indiana "was very much a battleground," according to an expert who will be a guest on our upcoming show.
Consider the number of Hoosier breweries that were in business, particularly in Terre Haute and Indianapolis. As Indianapolis-based author/historian Jason Lantzer notes, one of the major breweries was led by the maternal grandfather of Kurt Vonnegut.
On the other hand, many towns and counties across the state were "dry" for several years before January 1920, when the 18th Amendment - which was widely known as Prohibition - became part of the U.S. Constitution.
And Indiana had one of the best-organized state branches of the Anti-Saloon League, according to Jason, who is the author of Prohibition Is Here to Stay (University of Notre Dame Press, 2009) and the upcoming Interpreting the Prohibition Era at Museums and Historic Sites (R&L Publishers).
Jason, who also is the coordinator of the honors program at Butler University, will join Nelson in studio for a show exploring the colorful era of speakeasies, bootleggers, moonshine and temperance advocates such as suffragist Frances Willard, who was named the national head of the Union at an event in Indianapolis. (Jason notes that a bronze plaque about her ascendancy in 1879 is displayed in the rotunda of the Indiana Statehouse.)
Jason and Nelson will be joined in studio by Katherine Gould, associate curator of cultural history at the Indiana State Museum, which will host a traveling exhibit, American Spirits: The Rise and Fall of Prohibition, that opens Sept. 20.
The exhibit, which was created by the National Constitution Center in Philadelphia, spans the beginnings of the temperance movement from the early 1800s up through the repeal of Prohibition in 1933.
State Museum officials note that famous figures with Hoosier connections who crusaded for Prohibition included Billy Sunday (1862-1935), a pro baseball star who became one of the country's best-known evangelists.
Beginning in 1911, the former Chicago baseball player was based for much of the year in Winona Lake in northern Indiana. A major Christian campground with a Billy Sunday Tabernacle was built in Winona Lake, as was a home for Sunday and his family, a bungalow that he called Mount Hood.
Prohibition Is Here to Stay, our guest Jason Lantzer's first book, is a biography of another influential clergyman who crusaded against alcohol abuse. Rev. Edward Shumaker was a Methodist minister who, for nearly 25 years, led Indiana's chapter of the Anti-Saloon League, exerting influence far beyond the Hoosier state in what many called a "noble crusade."
Opponents of Prohibition included Albert Lieber, who ran the Indianapolis Brewing Company in the early 1900s. His daughter, Edith, was married to Kurt Vonnegut Sr.
Indiana went "dry" in April 1918, nearly two years before the nation, according to the Indiana Historical Society. Even several years before that, some Indiana counties such as LaGrange and Randolph already had prohibited the manufacturing, sale and transportation of alcohol.
In 1923, during the height of Prohibition, Indiana lawmakers passed the state's first drunk-driving law. The punishment was $500 and a jail sentence of up to six months, according to the historical society. Repeat offenders faced prison terms as long as five years.
Many suffragists crusaded for Prohibition because they had seen the devastating impact of men's alcoholism on their wives and children. In addition to Billy Sunday, advocates for Prohibition included May Wright Sewall, an Indianapolis-based suffragist, civic leader and educator.
According to the historical society, which hosted an exhibit titled "Busted: Prohibition Enforced" in 2011, about 30 breweries and more than 2,500 saloons across the state closed their doors when Indiana went "dry." (After the launch of the historical society's "You Are There" exhibit, Hoosier History Live explored some aspects of Prohibition during a show on June 25, 2011.)
The upcoming exhibit at the Indiana State Museum will feature recreations of a church where visitors can hear temperance speeches, as well as a speakeasy where they can learn to dance the Charleston and learn slang of the Roaring '20s.
The historical society's exhibit focused on the raid in 1920 of a major bootlegger operating out of a barn near New Bethel (now Wanamaker) in far-southeastern Marion County. A photo of that raid - considered the largest bootlegging bust in the Midwest since Prohibition began - not only inspired the historical society's exhibit, it is featured on the cover of the upcoming book by our guest Jason Lantzer.
The exhibit coming to the state museum has been curated by Daniel Okrent, the author of the national bestseller Last Call: The Rise and Fall of Prohibition (Scribner, 2010).
Suggested "learn more" websites:
Roadtrip: Pleasant Run bike tour in Indy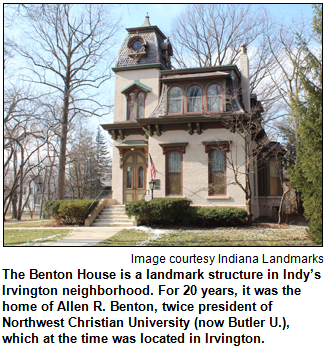 Guest Roadtripper Suzanne Stanis of Indiana Landmarks suggests an opportunity to embrace the German philosophy of sound mind and body through exercise while exploring German-born George Kessler's marvelous park and boulevard system In Indianapolis.
In 1908, landscape architect George Kessler presented a plan to the Indianapolis Park Board that would use the natural terrain of Indianapolis to weave a system of boulevards and parkways connecting public parks. Today this plan, expanded upon by Lawrence Sheridan in the 1920s, connects 12 parks. Its system of roadways and parks encompasses 3,474 acres and is listed in the National Register of Historic Places.
Fun fact: Did you know that Indy finally named a city park for George Kessler in recent years? It's at 25th and Pennsylvania streets in Fall Creek Place.
There's an opportunity on Sept. 27 for a 15-mile round trip bike ride exploring Pleasant Run from Garfield Park to Irvington in Indianapolis. Highlights of the tour include historic Garfield Park, Pleasant Run Parkway, Bona Thompson Memorial Library in Irvington, and the Fountain Square neighborhood. More information on the bike tour is on the Indiana Landmarks website.
History Mystery
A county in Indiana is considered by many historians to have been the site of the country's first successful commercial winery.
European immigrants to the county set up vineyards and established the winery during the early 1800s. Some historians say the immigrants may even have introduced grape cultivation to the United States.
As a salute to its wine-making heritage, the Indiana county celebrates an annual wine festival. It typically features a grape stomp, riverboat cruises and music, as well as tents showcasing Indiana wineries.
Question: What is the Indiana county?
The call-in number is (317) 788-3314. Please do not call in to the show until you hear Nelson pose the question on the air, and please do not try to win the prize if you have won any other prize on WICR during the last two months.
The prize pack includes four passes to the Indiana State Museum for an opportunity to see "American Spirits: The Rise and Fall of Prohibition," which opens Sept. 20, two tickets to the tickets to the Hoosier Hops & Harvest Festival at Story Inn, courtesy of Story Inn, and two passes to Conner Prairie Interactive History Park, courtesy of Conner Prairie.
Your Hoosier History Live! team,
Nelson Price, host and creative director
Molly Head, producer, (317) 927-9101
Richard Sullivan, webmaster and tech director
Pam Fraizer, graphic designer
Garry Chilluffo, creative consultant
Joan Hostetler, Michele Goodrich, Jed Duvall, Dana Waddell, advisors
Please tell our sponsors that you appreciate their support: Conner Prairie | Indiana Historical Society | Lucas Oil | Story Inn | The Fountain Square Theatre Building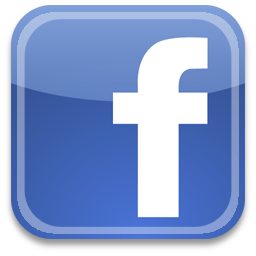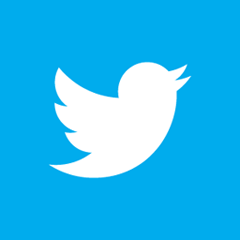 Acknowledgments to Monomedia, Visit Indy, WICR-FM, Fraizer Designs, Heritage Photo & Research Services, Derrick Lowhorn and many other individuals and organizations. We are an independently produced program and are self-supporting through organizational sponsorships and individual contributions. We do not receive any government funding. Visit our website to learn how you can support us financially. Also, see our Twitter feed and our Facebook page for regular updates.
Sept. 13 show
Historian Jim Madison's insights on Hoosiers
Indianapolis Monthly magazine called him "probably the closest thing Indiana has to a historian laureate."
His eagerly awaited new book, Hoosiers: A New History of Indiana (co-published by Indiana University Press and the Indiana Historical Society Press), explores the entire sweep of the state's heritage, starting centuries before the arrival of French fur traders during the early 1700s and concluding with economic and political upheavals of the 21st century.
James Madison, professor emeritus of history at Indiana University, will be Nelson's special in-studio guest to share insights about a range of topics, including how the Hoosier character has been shaped by ethnic immigration, farm-to-city migration and manufacturing trends.
Some topics addressed in Professor Madison's new book that we will explore during the show:
Did you know Indiana was a political "swing state" in national elections 100 years ago? As a result, both political parties often included Hoosiers as vice presidential candidates on their tickets.
Indiana's initial state constitution in 1816 was drafted largely by native Southerners. Referring to the constitutional convention that year, Professor Madison's book points out that "all but 9 of the 43 delegates had lived below the Mason-Dixon line prior to moving to Indiana."
Because of the state's long heritage in automotive-related industries, resentment of foreign-made cars persisted in many communities, even as top business leaders began courting Japanese investments. Even in 2004, 81 percent of Indiana-registered vehicles were American makes such as Fords and Chevys, according to statistics featured in Professor Madison's book. In contrast, the national average was 51 percent.
"Who at the state's Centennial in 1916 could have imagined Japanese auto factories sprouting in Indiana cornfields?" Professor Madison asks in Hoosiers: A New History of Indiana. "Who could have imagined Hoosier kids playing soccer when everyone knew that hands and feet were meant for basketball? Who could have imagined a mosque on Hoosier soil?"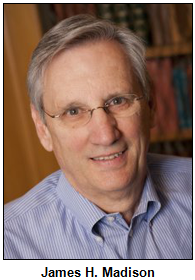 Most of the state's earliest white settlers migrated from what Professor Madison's book calls the "upland South," meaning they often were "people too poor to own slaves." He cites 1850 census data indicating 44 percent had come from southern states, followed by 31 percent from Ohio.
In 1851, the state had a second constitutional convention because, in part, of a financial crisis stemming from debt incurred by what Professor Madison's book calls "canal mania": the frenzy to build canals, which quickly became obsolete with the railroad boom.
The "new" Indiana Constitution of 1851, which prohibits the state from going into debt, "contributed generally to the shaping of a more conservative outlook in Indiana," Professor Madison writes.
He is a member of the Indiana Bicentennial Commission that is overseeing celebrations for the state's 200th birthday in 2016. (For a Hoosier History Live show on June 22, 2013, he was a studio guest about the upcoming Bicentennial and how the state celebrated the Centennial in 1916.)
Professor Madison also is the author of several other books that explore various aspects of the state's heritage, including a biography of entrepreneur/philanthropist Eli Lilly, a look at a lynching in Marion in 1930, and The Indiana Way: A State History (IU Press, 1986).
© 2014 Hoosier History Live! All rights reserved.