Sept. 13 show
Historian Jim Madison's insights on Hoosiers
Indianapolis Monthly magazine called him "probably the closest thing Indiana has to a historian laureate."
His eagerly awaited new book, Hoosiers: A New History of Indiana (co-published by Indiana University Press and the Indiana Historical Society Press), explores the entire sweep of the state's heritage, starting centuries before the arrival of French fur traders during the early 1700s and concluding with economic and political upheavals of the 21st century.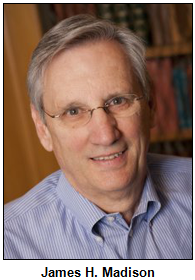 James Madison, professor emeritus of history at Indiana University, will be Nelson's special in-studio guest to share insights about a range of topics, including how the Hoosier character has been shaped by ethnic immigration, farm-to-city migrationand manufacturing trends.
Some topics addressed in Professor Madison's new book that we will explore during the show:
Did you know Indiana was a political "swing state" in national elections 100 years ago? As a result, both political parties often included Hoosiers as vice presidential candidates on their tickets.
Indiana's initial state constitution in 1816 was drafted largely by native Southerners. Referring to the constitutional convention that year, Professor Madison's book points out that "all but 9 of the 43 delegates had lived below the Mason-Dixon line prior to moving to Indiana."
Because of the state's long heritage in automotive-related industries, resentment of foreign-made cars persisted in many communities, even as top business leaders began courting Japanese investments. Even in 2004, 81 percent of Indiana-registered vehicles were American makes such as Fords and Chevys, according to statistics featured in Professor Madison's book. In contrast, the national average was 51 percent.
"Who at the state's Centennial in 1916 could have imagined Japanese auto factories sprouting in Indiana cornfields?" Professor Madison asks in Hoosiers: A New History of Indiana. "Who could have imagined Hoosier kids playing soccer when everyone knew that hands and feet were meant for basketball? Who could have imagined a mosque on Hoosier soil?"
Most of the state's earliest white settlers migrated from what Professor Madison's book calls the "upland South," meaning they often were "people too poor to own slaves."
He cites 1850 census data indicating 44 percent had come from southern states, followed by 31 percent from Ohio.
In 1851, the state had a second constitutional convention because, in part, of a financial crisis stemming from debt incurred by what Professor Madison's book calls "canal mania": the frenzy to build canals, which quickly became obsolete with the railroad boom.
The "new" Indiana Constitution of 1851, which prohibits the state from going into debt, "contributed generally to the shaping of a more conservative outlook in Indiana," Professor Madison writes.
He is a member of the Indiana Bicentennial Commission that is overseeing celebrations for the state's 200th birthday in 2016. (For a Hoosier History Live show on June 22, 2013, he was a studio guest about the upcoming Bicentennial and how the state celebrated the Centennial in 1916.)
Professor Madison also is the author of several other books that explore various aspects of the state's heritage, including a biography of entrepreneur/philanthropist Eli Lilly, a look at a lynching in Marion in 1930, and The Indiana Way: A State History (IU Press, 1986).
In his new book, he explores the notorious Ku Klux Klan, which had a stranglehold on Indiana during the 1920s, and various misconceptions about that era.
He also traces farm-to-city migration, citing the 1910 census showing that, for the first time, the number of rural Hoosiers declined while the urban population increased significantly.
During an earlier era, according to Hoosiers: A New History of Indiana, pioneer women here were marrying younger and having more children than women who remained in the East.
"The birthrate in Indiana in the 1810s ranked among the highest in the world," Professor Madison writes.
His book explores early African-American settlements such as Lyles Station in Gibson County.
And he describes the letters written during the Civil War by young Hoosier soldiers as "among the most interesting documents in all of Indiana history." As they marched through the South, the soldiers "saw firsthand the reality of slavery" and, in their letters home, challenged the South's "sunny depiction" of itself.
In chapters focusing on post-World War II eras, Hoosiers: A New History of Indiana explores the state's manufacturing heritage and evolving attitudes toward foreign investment, particularly in auto production. Whereas auto-related businesses typically had been located in northern Indiana for most of the 20th century, Professor Madison describes the tendency of Japanese companies since the 1980s to select small town or rural locations, often near such southern Indiana communities as Greensburg and Princeton.
In agriculture, he recounts the development of "industrial-type operations" such as the massive Fair Oaks Farms in northwest Indiana.
In addition to serving on the Bicentennial Commission, Professor Madison is a board member of the Indiana Historical Society and Indiana Humanities.
Roadtrip: Indiana Bicentennial Train
Amy Lamb of the Indiana Historical Society tells us to get on board the fall 2014 run of the Indiana Bicentennial Train. In a unique collaboration with The Indiana Rail Road Company and Norfolk Southern Corporation, the train will visit Columbus (Sept. 18-20), Jasper (Sept. 25-27), Terre Haute (Oct. 2-4) and Bargersville (Oct. 9-11).
Originally known as the Indiana History Train, the Indiana Bicentennial Train has welcomed more than 71,000 visitors in its six years of travel. It consists of three 65-foot renovated Amtrak freight cars and features a free traveling exhibition, The Next Indiana.
In addition to the exhibition, temporary "depots" are set up at each venue to provide an enjoyable, comprehensive experience. Visitors can participate in hands-on and educational activities, catch a 1916 interpreter presentation, connect with the mission and offerings of the Indiana Historical Society and purchase items from a pop-up History Market.
The Bicentennial Train and its accompanying activities are all free and open to the public, operating 9 a.m. to 6 p.m. on Thursday and Friday, and 9 a.m. to 4 p.m. on Saturday. Every visitor will receive a complimentary pass to visit Indiana Experience at the Eugene and Marilyn Glick Indiana History Center. For more information, call (317) 232-1882 or visit www.indianahistory.org/train.
History Mystery
By the early 1900s, according to statistics in James Madison's Hoosiers: A New History of Indiana, South Bend was the nation's sixth-largest manufacturer of farm machinery. A major reason was the presence in South Bend of a family-owned business that made plows. In fact, the family's factory became the world's largest maker of plows.
A Queen Anne-style mansion built in the 1890s - and owned by the South Bend family for 72 years - is open for tours and listed on the National Register of Historic Places.
Question: Name the South Bend family that became wealthy in the plow-manufacturing business.
The call-in number is (317) 788-3314, and please do not call in if you have won a prize from any WICR show in the past 60 days. And please do not call in until Nelson has posed the question on the air.
The prize pack includes four passes to the Indiana Experience at the Indiana History Center, courtesy of the Indiana Historical Society, a gift certificate the restaurant Mikado in downtown Indianapolis, courtesy of VisitIndy, and a pair of passes to GlowGolf in the Circle Centre Mall, courtesy of GlowGolf.
Your Hoosier History Live! team,
Nelson Price, host and creative director
Molly Head, producer, (317) 927-9101
Richard Sullivan, webmaster and tech director
Pam Fraizer, graphic designer
Garry Chilluffo, creative consultant
Joan Hostetler, Michele Goodrich, Jed Duvall, Dana Waddell, advisors
Please tell our sponsors that you appreciate their support: Conner Prairie | Indiana Historical Society | Lucas Oil | Story Inn | The Fountain Square Theatre Building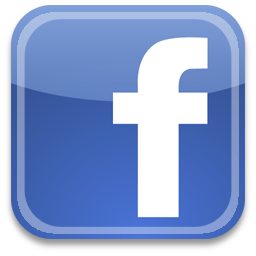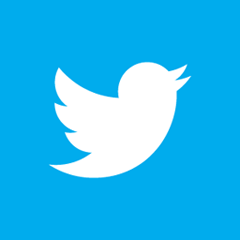 Acknowledgments to Monomedia, Visit Indy, WICR-FM, Fraizer Designs, Heritage Photo & Research Services, Derrick Lowhorn and many other individuals and organizations. We are an independently produced program and are self-supporting through organizational sponsorships and individual contributions. We do not receive any government funding. Visit our website to learn how you can support us financially. Also, see our Twitter feed and our Facebook page for regular updates.
Sept. 20 show
History of TV in Indy
With the headlines about a major switch in network affiliations of TV stations in Indy, what better opportunity to spotlight the history of TV in the Hoosier capital?
As Hoosier History Live will explore with two broadcast veterans in Indiana as Nelson's guests, the shuffling of network affiliations has happened previously, although not often.
As of Jan. 1, CBS will end its affiliation of 58 years with Channel 8/WISH and switch its programming to Channel 4/WTTV.
David L. Smith, who began his TV career in 1951 (with WTTV) during the dawn of television in the Hoosier state, will join Nelson in studio. His long list of credits include working in management for 20 years at WISH and hosting a popular series, When Movies Were Movies, that aired for 10 years beginning in 1971.
His books include Indianapolis Television (Arcadia Publishing, 2012), which explores the evolution of TV in the Hoosier capital and highlights a parade of personalities whose careers were linked to various TV stations in Indy.
They include David Letterman (a weatherman during the 1970s), the troubled former Hollywood actress Frances Farmer (who was the host of an afternoon movie show during the 1960s) and Channel 4 children's TV personalities Janie Hodge and Cowboy Bob.
Another well-known name who got her start in Indy TV was hired by a former Channel 8 news director who will join Nelson and David Smith on the show. Jane Pauley was hired in 1972 by Lee Giles, whose long, award-winning career as a news director at WISH was preceded by on-air posts in the news department, including anchor and Statehouse reporter.
Both of our guests were working in the Indy TV market during the late 1970s when two stations switched network affiliations. Channel 13/WTHR-TV (formerly WLWI) had been affiliated with ABC-TV; Channel 6/WRTV had been an NBC affiliate. The two stations switched networks as part of a power play.
The maneuvering so enraged the then-general manager of Channel 13 that he resorted to a late-night, on-air act of frustration that Dave Smith will describe during our show.
He also recounts the incident in his Indianapolis Television book, which traces the beginnings of experimentation with the medium in the Hoosier capital during the late 1930s. (A ham radio operator who was studying electrical engineering at Purdue may have been the first to broadcast a TV image in Indiana, the book reports.)
Some history facts:
On Memorial Day weekend in 1949, a TV station in Indianapolis went on the air for the first time. The inaugural-day programs on Channel 6, then WFBM-TV, included a live broadcast of the Indianapolis 500.
Some accounts indicate 2,000 television sets were tuned in to that 500-Mile Race.
Channel 4/WTTV founder Sarkes Tarzian, who had immigrated from a Turkish region of Armenia, was based in Bloomington, where he had become an engineer for RCA. According to Indianapolis Television, the result during the early years of TV meant that for a while, "Bloomington had the distinction of being the smallest city in the world with its own television station."
Learn more:
© 2014 Hoosier History Live! All rights reserved.