Oct. 11 show
Ask Nelson - and the Hoosierist, too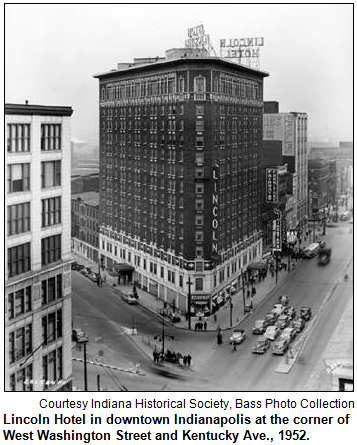 Expect a bonus opportunity with our invitation to Hoosier History Live! listeners to call in and ask our host, author/historian Nelson Price, questions about our Hoosier heritage.
During this show, which will have open phone lines throughout for callers, the bonus opportunity involves a media colleague who, like Nelson, loves Hoosier trivia.
Sam Stall, who writes The Hoosierist column for Indianapolis Monthly magazine, will join Nelson in studio as co-host for the show. The Hoosierist is a question-and-answer column in which Sam tackles just about any question under the sun related to Indiana - from our natural landscape to weird statistics.
In addition to calling Nelson with questions - the WICR-FM (88.7) studio number is (317) 788-3314 - listeners are encouraged to ask questions of Sam, who will banter with our host between phone calls.
During the show, Sam intends to share details about the highest natural point in Indiana, which certainly is not known for mountain ranges or anything even resembling them. A teaser: The high point is called Hoosier Hill and is located in a far-eastern region of the state.
Sam also plans to share weird statistics he has amassed about Indiana, including some related to how many turkeys the state produces annually, as well as how many Christmas trees are Hoosier natives.
Nelson, in turn, plans to share insights about his areas of expertise, including famous people from Indiana and Indianapolis city history, drawing from his books Indiana Legends: Famous Hoosiers from Johnny Appleseed to David Letterman (Hawthorne Publishing) and Indianapolis Then and Now (Thunder Bay Press).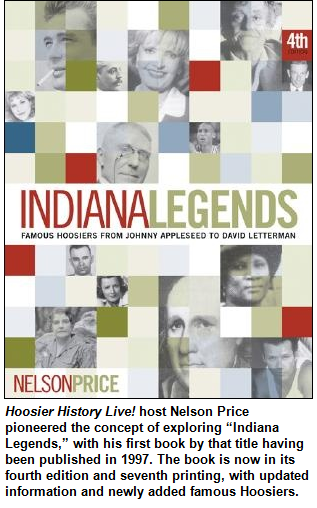 Because the pro baseball season is nearing its annual climax with the World Series, Nelson will discuss a colorful Hoosier baseball player who became a household name thanks to his triumphs 96 years ago. In the 1908 World Series, former Indiana farm boy Mordecai "Three Finger" Brown was a pitcher who won the series for the Chicago Cubs. To this day, the Cubs have never won another World Series.
A native of tiny Nyesville in far-western Indiana, Mordecai Brown achieved stardom despite suffering a severe injury during a childhood accident with a corn shredder. As Nelson will explain, some analysts contended Brown's disfigured right hand actually gave his curveball an exceedingly sharp, downward break that proved challenging for batters. He eventually became the first native Hoosier inducted into the Baseball Hall of Fame.
Other topics Nelson and Sam plan to explore during the show:
Want to weigh in on any of these topics? This show will be your opportunity. During our last "Ask Nelson" show, callers phoned in to supplement the history insights or provide first-person accounts related to the topics.
We ran out of time before Nelson could share some insights about internationally famous violinist Joshua Bell, a Bloomington native. So he plans to discuss an anecdote related to the first time he interviewed Joshua, who was disembarking from a commercial airline with his Stradivarius violin (estimated value: $2 million) in tow. (Several years ago, Joshua upgraded to an even more expensive Stradivarius.)
Regular listeners may recall that Sam Stall, "The Hoosierist" columnist, was a Hoosier History Live! guest in October 2012, joining Nelson for a Cafeterias across Indiana show. Sam's other books - he has written two dozen - include Tray Chic: Celebrating Indiana's Cafeteria Culture (Emmis Books, 2004).
A native of Goshen, Sam is an Indianapolis-based freelance writer who lives in the Broad Ripple neighborhood with his wife and son. Sam and Nelson will welcome your phone calls throughout this show.
Roadtrip: Sarah Bolton, and Sarah Bolton Park in Beech Grove
Guest Roadtripper Andrea Neal, columnist for the Indiana Policy Review and founder of Indiana At 200, tells us that, "Pioneer poet Sarah T. Bolton has been lost to history, but in the 1840s and '50s she was a famous Hoosier."
She continues: "Her poetry was known across the country, and her most famous poem, Paddle Your Own Canoe, was set to music and translated into a dozen foreign languages."
Bolton was born Sarah Tittle Barrett in 1814 in Newport, Ky., and moved as a toddler with her parents to Jennings County. Not liking the isolation, her father sold the farm and took the family to more civilized Madison, where Sarah studied Latin and read Virgil and other classics. Her first published poem appeared in the Madison Banner in 1826. She was not quite 14.
In 1831, Miss Barrett married newspaperman Nathaniel Bolton, and the two moved to Indianapolis, where they ran a dairy farm and wrote and immersed themselves in public affairs.
Bolton was a prominent figure in Indiana and was often asked to write poems for public occasions. Although anthologies of Bolton's poetry are no longer in print, she was widely published for her era. During the Civil War, her Union Forever! poem was credited with rallying the North.
By 1871 Bolton had retired from the spotlight and bought land at Beech Bank southeast of Indianapolis - now Beech Grove - where she lived her golden years in relative quiet. She died in 1893.
She is memorialized at a community park purchased by Beech Grove in 1930. The city's website notes, "The park reflects the life and beauty that Mrs. Bolton often spoke of in her poetry."
History Mystery
In addition to being the site of the highest natural point in Indiana, Wayne County, on the state's far-eastern border, is the home of a historic candy business. Located in the town of Hagerstown, the candy business was founded in 1890 and became well-known for its caramels. For decades, visitors have been able to arrange to see the caramels and other treats being made at the Hagerstown business.
After 120 years, ownership of the candy enterprise was sold by its founding family, although their name has been retained on the business, which is continuing as a landmark in Hagerstown.
Question: Name the historic candy business.
The call-in number is (317) 788-3314, and please do not call into the show until Nelson poses the question on the air. Please do not try to win if you have received a prize from any other WICR program during the last two months.
The prize pack is a gift certificate to Le Peep restaurant and two passes to the IMAX Theater at White River State Park, courtesy of Visit Indy, and four passes to the Indiana Experience at the Indiana History Center, courtesy of the Indiana Historical Society.
Your Hoosier History Live! team,
Nelson Price, host and creative director
Molly Head, producer, (317) 927-9101
Richard Sullivan, webmaster and tech director
Pam Fraizer, graphic designer
Garry Chilluffo, creative consultant
Joan Hostetler, Michele Goodrich, Jed Duvall, Dana Waddell, advisors
Please tell our sponsors that you appreciate their support: Indiana Historical Society | Lucas Oil | Story Inn | The Fountain Square Theatre Building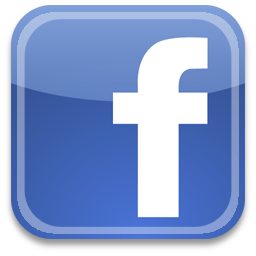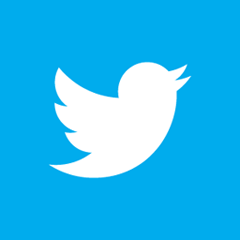 Acknowledgments to Monomedia, Visit Indy, WICR-FM, Fraizer Designs, Heritage Photo & Research Services, Derrick Lowhorn and many other individuals and organizations. We are an independently produced program and are self-supporting through organizational sponsorships and individual contributions. We do not receive any government funding. Visit our website to learn how you can support us financially. Also, see our Twitter feed and our Facebook page for regular updates.
Oct. 18
Marketing Indiana - and the lieutenant governor
"Honest-to-Goodness Indiana" made its debut earlier this year as the marketing slogan for the Hoosier state. Since then, it has been heard in TV commercials, featured on billboards and popped up in magazine ads. During the last 30 years, other promotional slogans for the state included Restart Your Engines and Wander Indiana.
To share insights about the state's marketing campaigns and techniques, current and past, Nelson will be joined in studio by two state officials - one of them No. 2 in the chain of command. Listen to "Honest to Goodness Indiana" here.
Lt. Gov. Sue Ellspermann, who manages six state agencies, including the Office of Tourism Development, will be one of the guests. A native of Ferdinand in southern Indiana, Lt. Gov. Ellspermann has a doctorate in industrial engineering and had a varied career in research, business and politics before she was elected in 2012 on a ticket with Gov. Mike Pence.
She will be joined on the show by Mark Newman, executive director of the Office of Tourism Development, as we explore the strategy for the Visit Indiana campaign, including the "Honest-to-Goodness" tagline and the cities and states where it is being used.
TV commercials feature an "Honest to Goodness" tune sung by pop musician-songwriter Jon McLaughlin, who grew up in Anderson. Sequences in the commercials or references in the lyrics (or sometimes both) highlight sites ranging from The Dunes at Lake Michigan, the French Lick Springs Hotel and the Joseph Decuis gourmet restaurant in Roanoke to bustling Massachusetts Avenue and the Central Canal in downtown Indy.
"Honest-to-Goodness" replaced "Restart Your Engines," which had an eight-year run as the state's marketing slogan.
"Many tourism officials around the state complained that the last brand platform was too Indianapolis-centric," the Indianapolis Business Journal reported in March. The same article - as well as others written in reaction to the introduction of the "Honest-to-Goodness" slogan - included some criticism that it was too folksy.
Just as the Hoosier state is diverse, so is the background of Lt. Gov. Ellspermann. She grew up in a family of six children, graduated from Purdue with a degree in industrial engineering (her advanced degrees, including her Ph.D., are from the University of Louisville) and owned a small business for 20 years. Then she became the founding director of the University of Southern Indiana's Center for Applied Research and Economic Development.
In addition to exploring various aspects of marketing Indiana during our show, Nelson will ask the lieutenant governor about her journey to the state's No. 2 post. Before being selected as Mike Pence's running mate, she had served one term in the Indiana House, representing a district that included Dubois, Perry, Spencer and Warrick counties.
Before our guest Mark Newman joined the state tourism office in 2012, he was a vice president of marketing with the Indianapolis Symphony Orchestra; prior to that, he had worked as chief operating office of the Indiana Sports Corp.
Fun facts: According to an article in The New York Times earlier this year, the slogan for Texas is "It's Like a Whole Other Country." In North Carolina, it's "Beauty Amplified." The Cornhusker state markets itself as "Nebraska Nice" and Connecticut as "Still Revolutionary."
© 2014 Hoosier History Live! All rights reserved.