Oct. 18 show
Marketing Indiana - and the lieutenant governor

"Honest-to-Goodness Indiana" made its debut earlier this year as the marketing slogan for the Hoosier state. Since then, it has been heard in TV commercials and featured on billboards, and it has popped up in magazine ads.
During the last 30 years, other promotional slogans for the state have included Restart Your Engines and Wander Indiana.
To share insights about the state's marketing campaigns and techniques, current and past, Nelson will be joined in studio by two state officials - one of them No. 2 in the chain of command. Listen to "Honest to Goodness Indiana" here.
Lt. Gov. Sue Ellspermann, who manages six state agencies, including the Office of Tourism Development, will be one of the guests.

A native of Ferdinand in southern Indiana, Lt. Gov. Ellspermann has a doctorate in industrial engineering and had a varied career in research, business and politics before she was elected in 2012 on a ticket with Gov. Mike Pence.
She will be joined on the show by Mark Newman, executive director of the Office of Tourism Development, as we explore the strategy for the Visit Indiana campaign, including the "Honest-to-Goodness" tagline and the cities and states where it is being used.
TV commercials feature an "Honest to Goodness" tune sung by pop musician-songwriter Jon McLaughlin, who grew up in Anderson. Sequences in the commercials or references in the lyrics (or sometimes both) highlight sites ranging from The Dunes at Lake Michigan, the French Lick Springs Hotel and the Joseph Decuis gourmet restaurant in Roanoke to bustling Massachusetts Avenue and the Central Canal in downtown Indy.
"Honest-to-Goodness" replaced "Restart Your Engines," which had an eight-year run as the state's marketing slogan.
"Many tourism officials around the state complained that the last brand platform was too Indianapolis-centric," the Indianapolis Business Journal reported in March. The same article - as well as others written in reaction to the introduction of the "Honest-to-Goodness" slogan - included some criticism that it was too folksy.
Just as the Hoosier state is diverse, so is the background of Lt. Gov. Ellspermann. She grew up in a family of six children, graduated from Purdue with a degree in industrial engineering (her advanced degrees, including her Ph.D., are from the University of Louisville) and owned a small business for 20 years. Then she became the founding director of the University of Southern Indiana's Center for Applied Research and Economic Development.
In addition to exploring various aspects of marketing Indiana during our show, Nelson will ask the lieutenant governor about her journey to the state's No. 2 post. Before being selected as Mike Pence's running mate, she had served one term in the Indiana House, representing a district that included Dubois, Perry, Spencer and Warrick counties.
Before our guest Mark Newman joined the state tourism office in 2012, he was a vice president of marketing with the Indianapolis Symphony Orchestra; prior to that, he had worked as chief operating officer of Indiana Sports Corp.
Fun facts: According to an article in The New York Times earlier this year, the slogan for Texas is "It's Like a Whole Other Country." In North Carolina, it's "Beauty Amplified." The Cornhusker state markets itself as "Nebraska Nice" and Connecticut as "Still Revolutionary."
In the re-branding process for Indiana that resulted in the "Honest to Goodness" slogan and other aspects of the current campaign, nearly 8,000 people ultimately participated, our guest Mark Newman told the IBJ. They responded to surveys, participated in focus groups or were involved in other ways.
According to several news accounts, Indiana is near the bottom of the states - 47th - in spending for tourism promotion.
During the 1980s, a major tourism promotion highlighted the "Wander Indiana" slogan, which was featured on state license plates. Apparently like just about any slogan, "Wander Indiana" also was met with criticism, including that it implied the state was slow-paced and unfocused.
When the "Honest to Goodness" campaign was unveiled in February, state officials indicated it eventually will be featured in national and regional magazines, including some associated with popular TV channels such as a the Food Network. State officials emphasized that efforts were made to feature diversity in the campaign, including diverse regions across Indiana.
Roadtrip: New Albany, on the Ohio River
Guest Roadtripper and public historian Glory-June Greiff tells us that, "History is a happening thing in New Albany on the Ohio River."
She explains: "One of Indiana's earliest towns, it's a preservationist's delight, with two centuries of buildings, many of which are undergoing rehab and adaptive reuse, and a great downtown to explore!"
The town founder's Scribner House from 1814 still stands, owned by the DAR. And a Greek Revival early state bank from the 1830s now houses a club. Lots of great public art, too!
Some of Glory's recommended sites:
The Culbertson Mansion State Historic Site is open for tours. It is one of several fabulous houses along Mansion Row overlooking the Ohio River.
The Division Street School, 1800 Conservative St., is listed in the National Register of Historic Places and offers exhibits on early education efforts for African-American children.
The Carnegie Center for Art and History, located in the former Carnegie Library on Spring Street.
For good eats, just walk around downtown, and there's food everywhere for all tastes. You might try The Exchange, located in an 1870s building on Market Street.
History Mystery
Thousands of tourists are drawn every October to Parke County for the Covered Bridge Festival. Located in far-western Indiana, Parke County markets itself as "the covered bridge capital of the world" because it still has 31 of the historic structures.
The county's 58th annual Covered Bridge Festival concludes Sunday (Oct. 19). Some of the most prolific builders of covered bridges during the 19th and early 20th centuries were based in Parke County.
However, another county in Indiana was the home of a rival covered-bridge maker that built at least 58 of them.
Unlike the covered bridges in Parke County, which tend to be red, this county's builder preferred to make white covered bridges. Many of them were decorated with scrolls - script-like designs - on the exterior.
Six historic covered bridges are still standing in this county. One of the six was reconstructed after it was destroyed during a tornado in 2008. The reconstruction used some of the bridge's original wood, which the tornado had flung into a river spanned by the bridge.
Question: What is the Indiana county?
The call-in number is (317) 788-3314. Please do not try to answer the question until you have heard Nelson pose the question on the air, and please do not try to win if you have won another prize from WICR in the last two months. The prize pack is a gift certificate to Le Peep restaurant, two passes to the IMAX Theater at White River State Park and two passes to Conner Prairie, all courtesy of Visit Indy.
Your Hoosier History Live! team,
Nelson Price, host and creative director
Molly Head, producer, (317) 927-9101
Richard Sullivan, webmaster and tech director
Pam Fraizer, graphic designer
Garry Chilluffo, creative consultant
Joan Hostetler, Michele Goodrich, Jed Duvall, Dana Waddell, advisors

Please tell our sponsors that you appreciate their support: Indiana Authors Award | Indiana Historical Society | Lucas Oil | Story Inn | The Fountain Square Theatre Building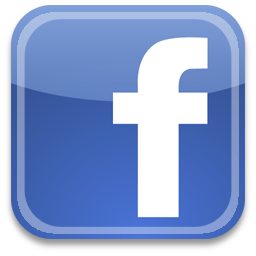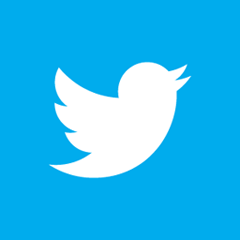 Acknowledgments to Monomedia, Visit Indy, WICR-FM, Fraizer Designs, Heritage Photo & Research Services, Derrick Lowhorn and many other individuals and organizations. We are an independently produced program and are self-supporting through organizational sponsorships and individual contributions. We do not receive any government funding. Visit our website to learn how you can support us financially. Also, see our Twitter feed and our Facebook page for regular updates.
Oct. 25
Historic women's groups
As election day approaches, Hoosier History Live will explore the heritage and community impact of the nonpartisan League of Women Voters - as well as the cultural and civic impact of two other historic women's groups that are more than 100 years old.
The Indianapolis Woman's Club was founded clear back in 1875, so it will turn 140 in February.
And the Woman's Department Club of Indianapolis celebrated its centennial in 2012; its heritage is intertwined with the Hoosier Salon and what became the Visiting Nurses Association in Indianapolis, among other well-known organizations.
All three women's groups pre-date November 1920, when women finally got to vote in a presidential election for the first time. (Both the Indiana and Indianapolis chapters of the League of Women Voters were founded several months earlier that year.)
To explore the deep heritage of the three groups and how they have evolved, Nelson will be joined in studio by three guests:
Erin Kelley, past president of the League of Women Voters Indianapolis. She also is the communications director for the Marion County Clerk.
Bonnie Carter, a civic leader who is a longtime member of the Indianapolis Woman's Club. She is a retired nuclear medical technologist from the IU Medical Center.
And Donnae Dole of the Woman's Department Club. She is executive director of the Hoosier Salon, a statewide nonprofit that promotes Indiana artists.
Members of the Woman's Club are expected to research and present papers; their topics cover a vast range, from arts and culture to science and education, but not religion or politics.
Although the League of Women Voters does not endorse candidates, it studies various issues and then forms policy positions. Topics range from immigration to, on the local level, redistricting reform.
The name of the Woman's Department Club derives partially because, in 1912, "departments" were set up to provide activities and community outreach. They included an "art department," "music department" and an "education department."
A charter member of the club was appointed to the Indianapolis School Board.
Some history facts:
According to info supplied by Bonnie, the first women's club in the country may have been a group organized in the historic village of New Harmony in southwestern Indiana.
Although the League of Women Voters started exclusively for women, men have been welcome to become members since the 1970s.
A collection of treasured paintings, many done by the renowned Hoosier Group of artists in the early 1900s, hung in a former clubhouse owned by the Woman's Department. Now the paintings are housed at the Indianapolis Museum of Art.
© 2014 Hoosier History Live! All rights reserved.