Nov. 1 show - encore presentation
Amish in Indiana
Only two states, Ohio and Pennsylvania, have larger Amish populations than Indiana.
The 49,000 Amish here live in about 22 distinct communities scattered across the state, from Elkhart and LaGrange counties in northern Indiana to settlements near the towns of Washington in southern Indiana, as well as Berne and Geneva in the northeast.
In this encore broadcast of one of the most popular shows in our Hoosier History Live archives (its original air date was Oct. 5, 2013), Nelson's guest is Steve Nolt, a history professor at Goshen College and co-author of a book that poses these questions:
"What is it about the Amish that both enchants and perplexes us? ... Could a horse-and-buggy people be more satisfied than the rest of us, with all our modern conveniences?"
Steve is the co-author of The Amish (Johns Hopkins University Press, 2013), which explores all aspects of the "intensely private and insular" folks known, as his book puts it, "for their simple clothing, plain lifestyle and limited technology."
During the show, Steve and Nelson explore the ever-increasing population of Amish in Indiana (the average family has seven children), as well as their values, schools and their shift from an almost exclusive focus on farming to jobs in factories and businesses. Employers include the RV industry in the Elkhart area - even though the Amish do not own or drive motor vehicles.
In addition to being the co-author of The Amish, Steve Nolt is the author or co-author of several other books about the Amish and has collaborated on multiyear projects about their religion, history and distinctive culture.
According to his book The Amish, which was co-written by Donald Kraybill and Karen Johnson-Weiner, about two-thirds now support themselves in Amish-owned small businesses or by working in non-Amish factories and shops.
During our show, Steve Nolt addresses misconceptions about the Amish, who recently have become, as his book puts it, "popular culture icons of tourism and reality TV shows, even as they have deftly learned to flourish in a digital world."
He emphasizes that the Amish are not homogeneous. Some communities in Indiana include families who send their children to public schools until the eighth grade. Children in other communities almost exclusively attend private schools.
Founded more than 300 years ago in Europe as an offshoot of the Anabaptist Christians, the Amish Church faced persecution. The first Amish settled in Pennsylvania during the 1730s. According to The Amish, many families headed west - including to Ohio and Indiana - during the 1800s because of rising land prices in the eastern United States.
In northern Indiana, the towns of Nappanee and Shipshewana - both with Amish communities that date to the 19th century - have been popular in recent decades for tourists and shoppers intrigued by products such as quilts and baked goods. The Amish typically refer to outsiders as, simply, "the English."
In The Amish, Steve and his co-authors explore Rumspringa (which translates as "running around"), the rite of passage when adventurous teenagers in many Amish communities enjoy the freedom to experiment with cultural influences before deciding whether to be baptized and officially join the church.
During our show, Steve and Nelson explore misconceptions about Rumspringa, which drew widespread attention in the late 1990s following a series of alcohol and drug arrests of "wilding" Amish teenagers. Typically, Rumspringa ends with marriage, according to The Amish. Activities during the rite of passage vary widely among Amish communities, with many youth never engaging in mischief.
In Indiana, about two-thirds of the Amish live in the northern part of the state; LaGrange and Elkhart counties have the largest concentrations. Nearly 22,000 Amish people live in those two counties. The Amish population in Adams County is 7,200. In Daviess County in southern Indiana, it is 3,805.
Overall, only about 14 percent of the Amish today are farmers, according to some reports. In contrast, 61 percent were farmers in 1970.
In addition to holding jobs in RV factories, many Amish in Indiana work in furniture-making and home construction.
Your Hoosier History Live! team,
Nelson Price, host and creative director
Molly Head, producer, (317) 927-9101
Richard Sullivan, webmaster and tech director
Pam Fraizer, graphic designer
Garry Chilluffo, media+development director

Please tell our sponsors that you appreciate their support: Indiana Authors Award | Indiana Historical Society | Lucas Oil | Story Inn | The Fountain Square Theatre Building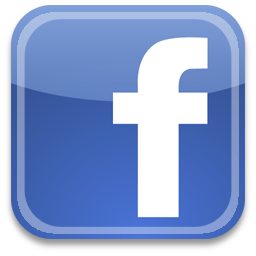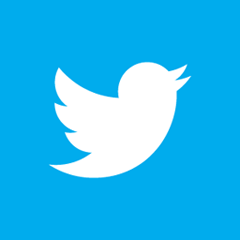 Acknowledgments to Monomedia, Visit Indy, WICR-FM, Fraizer Designs, Heritage Photo & Research Services, Derrick Lowhorn and many other individuals and organizations. We are an independently produced program and are self-supporting through organizational sponsorships and individual contributions. We do not receive any government funding. Visit our website to learn how you can support us financially. Also, see our Twitter feed and our Facebook page for regular updates.
Nov. 8
Kidnapping of free blacks in early Indiana
After Indiana became a state in 1816, our first governor called attention to a problem: the kidnapping of free African-Americans, who were taken to the South and sold as slaves.
This problem - although seldom mentioned today - was serious and pervasive enough that the state's first governor, Jonathan Jennings, felt compelled to urge legislation to prohibit it.
To explore the kidnapping problem - sometimes called "man stealing" in the 1800s - Nelson will be joined in studio by two guests who will share stories of African-American families who were affected. Nelson's guests will be:
Among the kidnapped African Americans were members of a family who had lived in Vincennes. Jim Corridan will explain what happened to Jack Butler, his pregnant wife and six children, who were kidnapped after they moved to Illinois from a Knox County farm owned in part by William Henry Harrison.
Jack Butler had been born free in Maryland circa 1776.
Much of the information about the kidnapping issue - including the concerns of Gov. Jennings - have been researched by Maxine Brown, a Corydon-based historic preservationist.
Maxine, who organized a recent conference that included presentations about the kidnapping issue, recommends the book Freedom at Risk: The Kidnapping of Free Blacks in America 1780-1865 (University Press of Kentucky, 1994), by Carol Wilson. According to Maxine, kidnappings were so common that historians have been unable to compile accurate statistics.
During our show, Georgia Cravey will share insights about a Henry County family affected by kidnapping attempts. The situation involving the family of William Trail is described in letters in a collection at the Indiana Historical Society.
Learn more:
© 2014 Hoosier History Live! All rights reserved.