Nov. 22 show
James Whitcomb Riley: before he was famous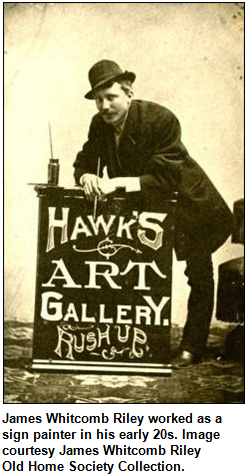 Long before the "Hoosier Poet" became known across the country as a spellbinding entertainer, he had a colorful life. That was so even before young James Whitcomb Riley worked as a musician and sign painter on the traveling medicine show circuit, which Hoosier History Live will spotlight along with other, captivating aspects of the famous Hoosier born in Greenfield in 1849.
We will explore Riley's complicated relationship with his father, a Civil War veteran; his role in a hoax about a poem described as the long-lost work of Edgar Allen Poe; his schooling, childhood antics and sorrows; the visit of a Confederate soldier and a haystack of other aspects of the early life of the Hoosier who had written more than 1,000 poems when he died in 1916.
Nelson will be joined in studio by three guests who have immersed themselves in Riley's pre-fame life. They include historic re-enactor Danny Russel, a popular entertainer/educator who periodically will portray Riley during our show as he shares some of Riley's poems, both obscure and famous.
Our guests also will include two Hancock County residents deeply involved with the James Whitcomb Riley Boyhood Home in Greenfield. They are Brigette Cook Jones, president of the Hancock County Historical Society, and Gwen Betor, past president of the Riley Old Home Society. (Brigette is secretary of the society). Both Brigette and Gwen are longtime docents at the home Riley's father built on the Old National Road (now U.S. 40).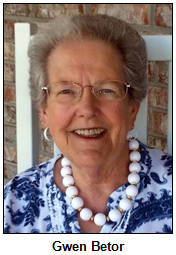 As a boy, Riley became captivated by the circus, imitated entertainers and once was given a flying squirrel that he featured in his routines - before things came to a sad end. Nelson and his guests will share insights about that episode during our show, as well as insights about the series of jobs Riley attempted before he became a celebrity. They even included work as a Bible salesman and a shoe clerk.
So prepare for revelations, even if you grew up keenly aware of Riley's classic poems - such as When the Frost Is On the Punkin - and his national impact.
Expect some of our show topics to be humorous, such as Riley's desperate attempts as a boy to remove his freckles and what happened when he received his first pair of long pants.
Other topics will be poignant, including the end of his engagements to two women. His relationship with one fiancée ended in connection with his loss of a newspaper job in Anderson. And that's related to the "Poe poem," which was revealed as a fraud.
"People don't realize how much he struggled before he become such a huge national celebrity," our guest Brigette Cook Jones says.
History trivia: Our guest Danny Russel portrays other historic figures with Indiana connections, including Abraham Lincoln. And Brigette Cook Jones joined us in October 2011 for a show about the real Hoosier who inspired Riley's classic poem Little Orphant Annie.
Learn more:
Roadtrip: Evansville African American Museum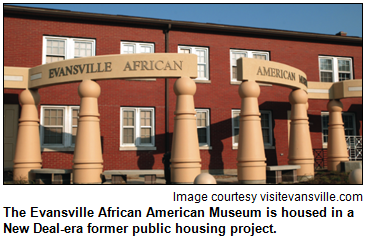 Guest Roadtripper Kisha Tandy of the Indiana State Museum suggests the Evansville African American Museum as a Roadtrip.
The museum is located in Lincoln Gardens, a "New Deal" public housing project built in 1938. Lincoln Gardens now houses the museum; it is located in the African American community of Baptisttown.
Similar to Lockefield Gardens, which was constructed and completed in Indianapolis between 1935 and 1938, and the Indiana Avenue neighborhood in Indianapolis, Lincoln Gardens was a largely thriving, self-sufficient community.
The Evansville African American Museum features panels presenting the history of Baptisttown and a wonderful display of artifacts related to Lincoln High School, which served African American students 1928-1962 and is now Lincoln Elementary school. The museum also features traveling exhibits.
Sondra Matthews, founder of Our Times newspaper in Evansville, led the effort to establish the museum in 2007.
History Mystery
After he became famous across the country, James Whitcomb Riley befriended many other notable Hoosiers, including fellow literary greats.
In 1893, another native Hoosier who was enjoying national attention joined the "Hoosier Poet" for a celebrity appearance at the World's Fair - the Columbian Exposition - in Chicago.
The other notable Hoosier was the author of a historical novel that became a runaway national bestseller. He also had claims to fame in several other endeavors, including military exploits. At the World's Fair, he joined Riley in the spotlight when "Indiana Day" was celebrated.
The other Hoosier literary figure even had served as the governor of a new territory of the United States and as a diplomat.
Question: Who was he?
The call-in phone number is (317) 788-3314, and please do not try to win the prize if you have won any prize from WICR during the past two months. Please do not call into the show until Nelson has posed the question on the air.
The prize pack includes four passes to the Indianapolis Zoo and four passes to the NCAA Hall of Champions, courtesy of Visit Indy, and four admissions to the Indiana History Center, courtesy of the Indiana Historical Society.
Your Hoosier History Live! team,
Nelson Price, host and creative director
Molly Head, producer, (317) 927-9101
Richard Sullivan, webmaster and tech director
Pam Fraizer, graphic designer
Garry Chilluffo, media+development director

Please tell our sponsors that you appreciate their support: Five2Five Design Studio Architecture + Planning | Indiana Historical Society | Lucas Oil | Story Inn | The Fountain Square Theatre Building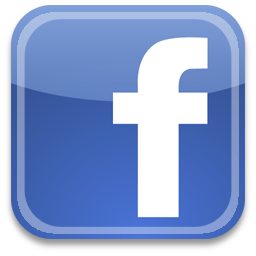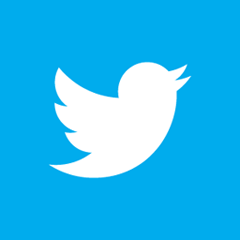 Acknowledgments to Monomedia, Visit Indy, WICR-FM, Fraizer Designs, Heritage Photo & Research Services, Derrick Lowhorn and many other individuals and organizations. We are an independently produced program and are self-supporting through organizational sponsorships and individual contributions. We do not receive any government funding. Visit our website to learn how you can support us financially. Also, see our Twitter feed and our Facebook page for regular updates.
A nice comment
Janie reads us 'cover-to-cover'
"I read the entire Hoosier History Live e-newsletter each week, cover to cover," says Jane "Janie" Hodge, an Indianapolis educator and former WTTV Channel 4 children's TV personality. "Or, as it is online, I should say top to bottom! I look forward to receiving it."
Who makes the enewsletter? The trio of Nelson Price, Richard Sullivan and Molly Head combine their talents and create it each week. In a world of seemingly increasing mediocrity in media, these three individuals seem to enjoy doing things well.
Nov. 29 show
Jennings County and Vernon
A county and its largest town in southeastern Indiana may have short lists of residents, but their histories are deep, rich and on full display to this day.
In scenic Jennings County, the entire town of Vernon - the state's smallest county seat - is listed as a historic district on the National Register of Historic Places.
"More than 100 of its buildings date back to the 1800s, which is remarkable in a town with a population of less than 400," travel writer Jane Ammeson has written of Vernon.
Its rich heritage is intertwined with a raid during the Civil War, the Underground Railroad, paintings by acclaimed artist T.C. Steele, railroad history, a courthouse square and buildings that date to the 1820s and '30s.
Noting that Vernon was platted in 1815, a year before Indiana even achieved statehood, Jane writes that the town "is considered one of the best examples of a mid-19th-century Indiana community."
She will join Nelson in studio to share insights about Vernon and its home county, which is located about halfway between Indianapolis and Louisville, Ky. They also will be joined by Dan Wright, the mayor of Vernon; he has the distinction of being the state's only elected mayor of a town. (All of the other elected mayors are affiliated with cities.)
In 1863, Jennings County was in the path of Gen. John Hunt Morgan and his band of Confederate marauders as they made their way across southern Indiana. Pillaging and looting during a journey that became known as "Morgan's Raid," they demanded that the town of Vernon surrender. Instead, residents refused and deceived Morgan into altering his destructive path.
Civil War re-enactments are staged to this day, particularly during Vernon's annual Sassafras Tea Festival & Civil War Living History.
Other history facts we will explore during the show:
Jennings County became the site of the first elevated railroad and underpass west of the Alleghenies. The historic Madison & Indianapolis Railroad came through the county.
In 1921, Vernon was the setting for the state's first all-female jury trial.
The Jennings County Courthouse dates to 1859.
Several of the streetscapes in Vernon - and rural scenes in Jennings County - that were depicted in paintings by Steele during the 1880s and '90s look unchanged today.
Learn more:
© 2014 Hoosier History Live! All rights reserved.