Dec. 20 show
Families and children: evolution of outreach
In Indiana today, you won't find places called the "Home for Friendless Women" or agencies known as "benevolent societies."
Those were some of the ways, though, that outreach was handled with families, children and other Hoosiers in need more than a century ago. During the Civil War, some early social service organizations focused on helping widows and children of soldiers, whose deaths often left their families destitute.
To explore the evolution of outreach to Hoosiers in need, Nelson will be joined in studio by guests from organizations whose heritage stretches back more than 100 years. Their names have changed - sometimes several times - as their approach to outreach has evolved.
Families First, a nonprofit that is generally considered to be the oldest social service agency in the state, traces its founding to Thanksgiving Day in 1835. That's when a group of early Indianapolis movers and shakers, including attorney/banker Calvin Fletcher and civic leader James Blake, met to share ideas about helping families who were poverty-stricken because of a lack of jobs at the city's earliest factories and mills.
The civic leaders established the Indianapolis Benevolent Society, which, following various names changes in the nearly 180 years since then, is now known as Families First.
Our guests will include Edie Olson, the current president and CEO of the Families First, an agency that now offers services ranging from family counseling to domestic-violence treatment and parent-education classes.
She will share insights about the evolution of social outreach in central Indiana. So will Tina Cloer, president and CEO of the Children's Bureau.
It began in 1851 as the Widows and Orphans Friends' Society, spinning off from the Benevolent Society.
In 1880, according to a history of the Children's Bureau, "Across the state 700 children (were) living in county 'poor asylums,' a situation that many recognize as totally unacceptable."
To help, the organization had founded the first orphanage in Indianapolis, which opened at Capitol Avenue and 14th Street. The orphanage was built for $1,200 in 1855, according to a history of the Children's Bureau.
"In the late 1850s, the women of the Widows and Orphans Friends' Society were reluctant to accept 'tainted money' from theater folk," the bureau's history notes.
That attitude changed, though, in the late 1860s when local theaters offered to put on performances to benefit orphans.
Also during the 1860s, a Home for Friendless Women was opened in the Hoosier capital.
During the 1870s, financial turmoil followed the Civil War. That meant about 20 percent of the population in the Hoosier capital was on what were known as "relief rolls," according to a history of Families First put together by Pat Ankers of the Indianapolis Woman's Club.
Her history notes that, during the late 1870s, the Benevolent Society opened a "Friendly Inn" that provided meals and lodging to "transients" in exchange for work in a lumber yard.
The initial orphanage - called the Indianapolis Orphans' Asylum - moved in 1880 to a building at College Avenue and 13th Street in the Old Northside neighborhood. The three-story structure had served as the first home of Butler University, then known as Northwestern Christian College. The orphanage was closed in the early 1940s.
Today, the Children's Bureau of Indianapolis (the agency's name since 1961) offers a range of services, including an adoption recruitment program for families involved in the state's foster-care system. The Children's Bureau offices are in the Gene Glick Family Support Center, 1575 Dr. Martin Luther King Jr. St.
The benevolent society underwent a series of name changes, becoming known as the Family Service Association of Indianapolis. To avoid confusion with state agencies that have similar names, it became Families First in 2009. Funding comes from various sources, including United Way.
Learn more:
History Mystery
In addition to helping start the Indianapolis Benevolent Society, which evolved into today's Families First, civic leader Calvin Fletcher was a prominent banker and attorney in the earliest days of the Hoosier capital.
His extensive diaries are considered a trove for historians about daily life for decades in the young city.
His family was associated with an Indianapolis-based bank that traced its origins to 1839 and had various names initially. During the late 1800s and early 1900s, descendants of the Fletcher family continued to be directly involved with the bank.
For decades during the 20th century, the bank was well-known by a four-letter abbreviation. The acronym was a household "word" in Indy during the 1970s and '80s. Eventually, though, the bank was absorbed by larger ones based out of state.
Question: What was the acronym during the 20th century for the bank once associated with the Fletchers?
The prize pack is a gift certificate to Ram Restaurant, two passes to the Indiana State Museum and two passes to Conner Prairie, courtesy of Visit Indy. The call-in phone number is (317) 788-3314, and please do not try to win the prize if you have won any prize from WICR during the past two months. Please do not call in to the show until Nelson has posed the question on the air.
Roadtrip: Albany with a real hardware store
Guest Roadtripper and public historian Glory-June Greiff suggests a trip to Albany (not New Albany!). It's northeast of Muncie on an elbow of S.R. 67, where it meets S.R. 28.
It's a quintessential small town that saw its heyday more than a hundred years ago during the Gas Boom, although it had been founded much earlier, in 1833.
Glory says she always looks forward to a treat at Dairy Dream (not Dairy Queen!) which (in season) not only offers ice cream sodas, among other frosty treats, but quite a large variety of food beyond the usual drive-in fare. It's located on S.R. 67, which bypasses downtown.
Glory continues: "Also on 67, so many times I passed a little stone cottage that I imagine was once upon a time a filling station but today is The Cottage at 112 W. Walnut. I finally stopped! A little family operation, they offer some of the most fabulous fudge I've ever tried - and believe me, I've tried a lot!"
She also recommends the "great coffee" at The Cottage and notes that they also offer their own fragrant candles.
But don't skip downtown. There's a real hardware store at 209 W. State (which is S.R. 28), called C.J.'s Hardware, where you can find exactly what you need. The building has a fascinating history, too; ask the owner about it!
Dime stores have almost disappeared these days, but the Albany Dime Store at 136 W. State lives on, and it even has the old-fashioned candy in glass cases that these sorts of places always had.
In winter the Dairy Dream is closed, but never fear, downtown you'll find Milton's Family Restaurant at 220 W. State Street, serving a variety of tasty down-home meals, perfect after your explorations.
Your Hoosier History Live! team,
Nelson Price, host and creative director
Molly Head, producer, (317) 927-9101
Richard Sullivan, webmaster and tech director
Pam Fraizer, graphic designer
Garry Chilluffo, media+development director
Please tell our sponsors that you appreciate their support: Indiana Historical Society | Lucas Oil | Santorini Greek Kitchen | Story Inn | The Crystal Conflict: The Children of Enoch series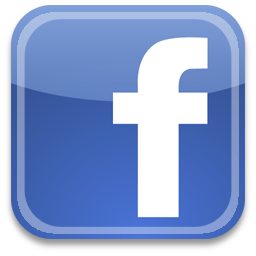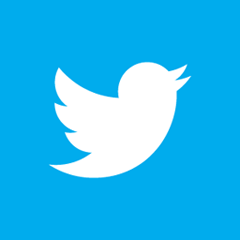 Acknowledgments to Monomedia, Visit Indy, WICR-FM, Fraizer Designs, Heritage Photo & Research Services, Derrick Lowhorn and many other individuals and organizations. We are an independently produced program and are self-supporting through organizational sponsorships and individual contributions. We do not receive any government funding. Visit our website to learn how you can support us financially. Also, see our Twitter feed and our Facebook page for regular updates.
Much appreciated!
Thanks to new contributors
Hoosier History Live thanks new individual contributors Roz Wolen, Dixie Richardson, and Jeff Powers.
Easiest way to contribute is to hit the yellow Donate button on our website! Or you can snail-mail a check made out to "Hoosier History Live" and send it to us at P.O. Box 44393, Indianapolis, IN 46244-0393.
Dec. 27 show - encore presentation
Lost cemeteries
Lost cemeteries periodically make headlines across Indiana. Last year, Indianapolis police reported the discovery of a human jawbone in Garfield Park on the city's south side. The question arose: Could the historic park, the oldest public park in Indy, be the site of a lost cemetery?
To explore lost or "nearly lost" cemeteries across the state - and issues associated with the forgotten or neglected burial grounds - Nelson is joined in studio by two expert guests in this encore presentation of a show that generated a lot of interest. Its original broadcast date was June 1, 2013.
The guests are Jeannie Regan-Dinius, cemetery and burial ground registry coordinator for the Indiana Department of Natural Resources, and pioneer-cemetery advocate Theresa Berghoff, an Elwood native who now lives in Indianapolis.
They share details about lost graveyards everywhere from Berne in Adams County and the Madison County community of Leisure to a site near Kessler Boulevard and Keystone Avenue on the north side of Indy, and Rome in southwestern Indiana.
Nelson and his guests also explore Greenlawn Cemetery, which was founded in 1832 near White River and Kentucky Avenue in Indy. More than 1,600 pioneers had been buried in Greenlawn when, because the graveyard was prone to flooding, city leaders initiated a mass reburial more than 150 years ago with the creation of Crown Hill Cemetery, the country's third-largest private cemetery.
In 2008, our guest Jeannie Regan-Dinius helped oversee the move of 33 tombstones and remains of Hoosier pioneers from a mid-1800s cemetery in the Castleton area of Indy to Crown Hill. Shortly after the reburial - which was initiated to allow for the widening of I-69 near its interchange with I-465 - Jeannie joined Nelson for a Hoosier History Live show during our first year on the air.
During this show, Jeannie is joined by Theresa Berghoff, a cemetery restorer whose ancestors included Revolutionary and Civil War veterans buried in Wayne County. Theresa, who has helped restore tombstones, describes lost or "nearly lost" cemeteries in Richmond, and in the Augusta community in Pike Township on the northwest side of Indianapolis.
In Richmond, Maple Grove Cemetery, which apparently had been the site of more than 500 graves, was closed during the late 1800s. The cemetery's land then became part of Glen Miller Park. Many of Richmond's first settlers were buried in Maple Grove Cemetery.
Some "learn more" websites:
... and a happy new year!
Newsletter will return in January
The Hoosier History Live newsletter will take a week off, returning in time for our Jan. 3 show. Merry Christmas and Happy New Year, everyone!
© 2014 Hoosier History Live! All rights reserved.