Jan. 10 show
How to furnish an historic home
Maybe your home's interior has a Victorian-era theme. Or is your preference for an even earlier period, like the Colonial era? Perhaps, though, a much later era, such as the 1950s or '70s, is your decorative dream.
To offer advice about furnishing homes with "period" themes, Hoosier History Live is calling in three experts with track records of making period-appropriate decorating decisions about distinctive homes, including some of Indiana's historic sites. Our topics will include plenty of do's and don'ts. We also will explore the care, treatment and placement of period furniture.
Nelson will be joined in studio by:
Along with advice for homeowners, our guests will share anecdotes related to their restoration, furnishing and conservation experiences.
Regarding antique furniture, they will talk about reproductions - along with, as our guest Link Ludington puts it, "reproductions that are now legitimate antiques." In addition, he plans to discuss whether "investing" in antiques is a good idea; tips about starting collections; fakes and forgeries, and "matching furnishings to the period and style of a house versus eclectic collections."
Link, who says his career has been shaped by "a lifelong interest in the architecture, decorative arts and furniture of the 19th century," is the vice president of the Cornerstone Society Inc. It is the historic preservation advocacy organization in Madison.
Some other tidbits:
David Buchanan lives in an Italianate home built in 1870 that is considered the closest private residence to Monument Circle.
Among the conservation experiences Greg Ziesemer regards as his most cherished: helping conserve a corner cupboard made in Indiana by Thomas Lincoln, father of future president Abraham Lincoln. (During a Hoosier History Live show in February 2014, we explored Abe Lincoln's relationships with his parents and Thomas' outstanding skills as a furniture maker.)
Greg Ziesemer also has been involved with historic furnishings at the Lanier Mansion in Madison (where our guest Link Ludington once was the curator); the Benton House in the Irvington neighborhood of Indianapolis, and the IU Memorial Union in Bloomington.
Often described as the "crown jewel" of this historic district in Madison, the Lanier Mansion was built in the 1840s by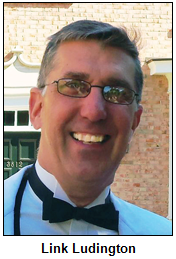 early Indiana architect Francis Costigan, who designed other buildings in Madison and Indianapolis. In the 1850s, Costigan designed a hotel in Indianapolis at a site on S. Illinois Street that, ever since, has been the setting for a hotel. A few months ago, Le Meridien opened on the site, replacing the Canterbury Hotel; the current structure dates to the 1920s.
In Madison, the historic district includes more than 130 blocks. Homes are said to reflect every era of the Ohio River town's development between 1817 and 1939.
With its Corinthian columns on the south portico, Doric pilasters (ornamental columns) and other features, the Lanier Mansion in Madison is considered one of the best examples of Greek Revival architecture in the country.
Few of our listeners live in a house with that kind of rich history and spectacular features. But our guests plan to offer advice for a range of owners of houses with period-focused themes. Link, for example, will share his take on "buying what you like and can afford instead of what someone tells you to like."
History Mystery
A type of desk created during the 1870s in Indiana became famous across the country and is considered one of the most significant successes of the state's woodworking industry. The desks, which featured built-in pigeonholes with specialized storage for letters, were made by an Indianapolis furniture shop.
Often made of walnut, the desks were known for consolidating work and storage space by providing nooks and crannies.
The name of the desks was derived from the Hoosier businessman who established the furniture shop in Indianapolis. John D. Rockefeller, Ulysses S. Grant and other famous Americans used the desks, which often had folding doors that could be locked, protecting the contents.
Question: What was the name of the Indiana-made desk?
The prize pack is a gift certificate to Bee Coffee Roasters, downtown Indianapolis and on Lafayette Road, and two tickets to the President Benjamin Harrison Presidential Site, and two tickets to the Eiteljorg Museum, courtesy of Visit Indy.
The call-in phone number is (317) 788-3314, and please do not try to win the prize if you have won any prize from WICR during the past two months. Please do not call in to the show until Nelson has posed the question on the air.
Roadtrip: Carter House in Corydon
Guest Roadtripper and historic preservationist Maxine Brown of Corydon will tell us about the challenges in correctly decorating and furnishing of what she calls "the modest home of an everyday African American living in the 1890s."
The Carter House in Corydon was owned by Leonard Carter (1845-1905), an African-American Civil War veteran born in Floyd's Knobs, Indiana, who fought with the Civil War 28th U.S. Colored Troops, Company C, and was wounded at the Battle of Petersburg (also known as the Battle of the Crater, which serves as the opening scene in the movie Cold Mountain).
After the Civil War, Leonard Carter settled in Corydon and married Easter Perry in 1866. They had nine children, and he built a small bungalow for his family at 545 S. Floyd St. around 1891. The Carter House was saved from demolition and is being restored. It has been moved to Hill Street, close to the Leora Brown Colored School, another African American landmark in Corydon. The Carters and some of their children are buried in Cedar Hill Cemetery in Corydon near where the house stands now.
Maxine Brown says that the house will feature a mixture of styles and period pieces, and she will be using a three-quarter-size bed donated by Habitat for Humanity. She hopes the house will be ready for touring by this summer.
Your Hoosier History Live! team,
Nelson Price, host and creative director
Molly Head, producer, (317) 927-9101
Richard Sullivan, webmaster and tech director
Pam Fraizer, graphic designer
Garry Chilluffo, media+development director
Please tell our sponsors that you appreciate their support: Indiana Historical Society | Lucas Oil | Santorini Greek Kitchen | Story Inn | The Crystal Conflict: The Children of Enoch series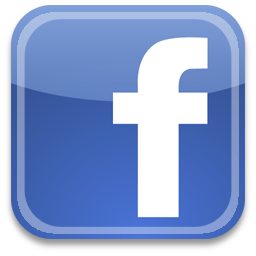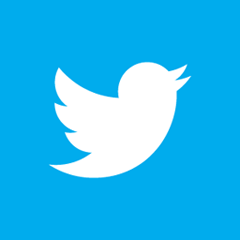 Acknowledgments to Monomedia, Visit Indy, WICR-FM, Fraizer Designs, Heritage Photo & Research Services, Derrick Lowhorn and many other individuals and organizations. We are an independently produced program and are self-supporting through organizational sponsorships and individual contributions. We do not receive any government funding. Visit our website to learn how you can support us financially. Also, see our Twitter feed and our Facebook page for regular updates.
Jan. 17 show
William Forsyth's colorful life, plus Portfolio history
Undoubtedly, artist T.C. Steele continues to be the most frequently celebrated member of the nationally renowned Hoosier Group of painters who flourished during the late 1800s and early 1900s.
Recently, though, the spotlight also has been on Steele's peer, colorful, cantankerous William J. Forsyth, who lived in the Irvington neighborhood of Indianapolis. The life and career of Forsyth (1854-1935) are the focus of a new biography, and his paintings are featured in a retrospective exhibit at the Indiana State Museum.
In addition, a cultural organization with which Forsyth was affiliated is about to celebrate a milestone. The Portfolio Club - which counted Forsyth, Steele and other influential Hoosiers among its members when the club was founded in 1890 - turns 125 years old this month. Forsyth served as its third president.
To explore a palette of topics related to all of this, Nelson will be joined in studio by three guests:
Forsyth was a key figure in founding what was then known as the John Herron Institute of Art in Indianapolis. As an instructor there through the early 1930s, he enormously influenced subsequent generations of Hoosier artists.
In her new book, Rachel explores Forsyth's lifelong jealousy of (and eventual estrangement from) Steele; she contrasts Forsyth's "blue-collar upbringing" with Steele's cultured family. (History fact: The Portfolio Club was inspired as a result of the urgings of Libbie Steele, the artist's first wife.)
Like other members of the Hoosier Group, Forsyth studied at the Royal Academy of Art in Munich. Although known for a fiery personality, Forsyth had a flair for teaching and was loyal to serious art students. In her biography, Rachel praises his constant experimentation with various art mediums, subjects and styles.
In addition to Forsyth, members of the Portfolio Club during its long history have included architects Bernard and Kurt Vonnegut Sr. (the grandfather and father of the novelist); jazz photographer Duncan Schiedt, who died in 2014, and Ferdinand Schaefer, founder and conductor of the Indianapolis Symphony Orchestra.
The Portfolio Club provides scholarships, including one that is endowed at what is now the Herron School of Art & Design at IUPUI.
© 2015 Hoosier History Live! All rights reserved.