Jan. 31 show
Guinness World Records and Hoosiers
During Super Bowl weekend, Hoosier History Live will focus on history-making achievements in offbeat athletic endeavors - as well as a buffet of other kinds of world records.
That's because our focus will be on Indiana people and places associated with Guinness World Records.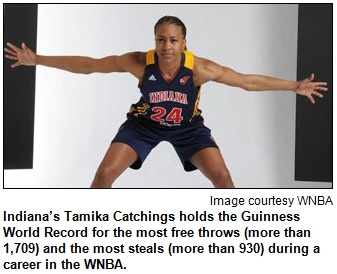 There are more of these connections than you might assume, in part because the famous Guinness Book of World Records has a long track record; it's celebrating the 60th anniversary of its annual editions. In addition, the records chronicled in the books - which rotate listings every year - draw on a massive international database at Guinness that stretches back a century or more.
Nelson will be joined in studio by two Hoosiers who have set Guinness records. We also will explore world records that have involved the Indiana State Fair, Children's Museum of Indianapolis, the Indianapolis 500 and Tamika Catchings, the star player for the Indiana Fever.
Our guests will be:
David Fisher of Westfield, who has carved out a career as an expert about the benefits - and techniques - of various forms of rope jumping. Known as the "rope warrior" and the author of Cool Jump Rope Tricks You Can Do, David set a world record for the most "rump jumps," a type of rope jumping in which both the push-off and landing occur only on the participant's, ahem, rear end.
And Kevin Silva of Indianapolis, proud owner of the world's largest collection of Batman memorabilia. Thanks to his massive collection of more than 2,501 pieces (ranging from lunch boxes, posters and neon signs to cowls), Kevin has been featured in national news media, as well as in the 2015 Guinness Book of World Records. An interview with him is included in the newly released Blu-Ray boxed set of the Batman TV series from the mid-1960s.
A London-based crew from Guinness came to Kevin's house last October to photograph his collection, which consumes his basement.
"They told me the Guinness database has 60,000 verified world records, and only about 3,300 to 3,500 are selected to be included in each year's edition," Kevin says.
By the way, "Batman collector" isn't his vocation. He's a songwriter, guitarist and the owner of Uncle Albert's, an amplifier repair business.
David, the rope warrior, has been featured in national media, including Good Morning, America and The Today Show. In Indiana, he has appeared at events with popular Tamika Catchings, who holds the world record for the most free throws (more than 1,709) during a career in the WNBA. She also holds the world record for the most steals (more than 930) during a WNBA career, according to an account in The Indianapolis Star.
The rump-jumping record, which David achieved on the set of a Los Angeles-based TV show in 1998, involved 56 consecutive revolutions.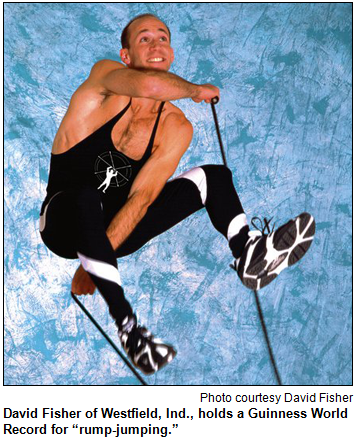 During our show, we also will explore two Guinness World Records that have involved the Children's Museum. Leslie Olsen, the museum's media manager, will phone in to share details about a record set last October when 250 preschool students gathered at the museum for a vocabulary lesson. Organized by PNC Financial Services, the Hoosier preschoolers were among 4,000 children in 37 cities who set a record for simultaneous participants in such a lesson.
The other Guinness record related to the Children's Museum involves Leonardo, the mummified dinosaur that is exhibited. Unearthed in Montana in 2002, Leonardo is cited by Guinness as the "most complete dinosaur fossil" ever discovered.
Franklin County in southeastern Indiana also is credited with a Guinness record. According to Pam Beneker, Franklin County's recorder, the county set a world record "for the largest serving of fried chicken - 1,645 pounds - during the Franklin County Bicentennial." The feast was in July 2010.
Pam also reports that Grannie's Cookie Jar and Ice Cream Parlor in Metamora set a Guinness record for the most cookie jars on display.
Speaking of food: Remember the world's largest popcorn ball that was exhibited during the "Year of Popcorn" in 2013 at the Indiana State Fair? It set a Guinness World Record by weighing 6,510 pounds.
Fun fact: The 2013 edition of the Guinness book lists a distinction from 1952 at the Indianapolis Motor Speedway. At age 22, Troy Ruttman became the youngest winner in Indy 500 history.
Back to David Fisher, the rump jumper and our guest; he performs rope-jumping tricks and techniques at school assemblies across the country and even at international sporting events and parades. They have included the 1994 Goodwill Games in St. Petersburg, Russia (spectators included Boris Yeltsin) and presidential inaugural parades for Bill Clinton and George W. Bush.
Our guest Kevin Silva, 53, also has enjoyed international exposure; his vast Batman collection was featured in an article and photos in The Daily Mail of London, for example. The collection is displayed in Kevin's personal "Batcave," the basement of his house. Memorabilia include rare comic books and props from the TV series that starred Adam West and Burt Ward, who have signed some of the collectibles. As a 5-year-old kindergartener, Kevin was given his first item, a Batman lunchbox.
Learn more:
Roadtrip: Zionsville's trains, trolleys and Main Street bricks
Why are the bricks in the middle of Main Street in Zionsville a different color? Bonnie Carter, a longtime Zionsville resident and history enthusiast, will explain. Trains and trolleys played a major role in the town, which was platted in 1852.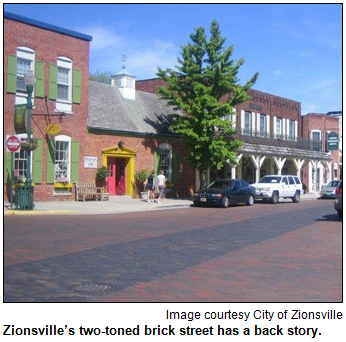 Zionsville's trains were vital communication links and the major reason for Zionsville's growth. On Feb. 11, 1861, Abraham Lincoln's train from Springfield, Ill., stopped in Zionsville for him to speak about his coming presidency, and this area is now Lincoln Park on First Street.
By 1902, Zionsville was ready for faster and more frequent transport to Indianapolis and many other Hoosier towns. The Indianapolis, Lebanon & Frankfort Traction Co. closed the deal to construct a trolley line using heavy wooden "combine" cars in the center of Main Street.
Area resident Thelma Shelburne Dye remembered riding first to school in Zionsville, to her doctor in Indianapolis and eventually to Purdue in nice, comfortable, reliable cars. By 1930, automobiles and buses were faster and reasonably priced so that trolley travel became obsolete. The electric trolleys were abandoned.
In 1911, bricks were first laid on Main Street after much controversy over the costs. When the bricks needed to be replaced, there were not enough available in the country to match the more than 90-year-old pavers. The solution was to use similar but different color bricks in the center to represent the old trolley tracks.
Credits to Ralph & Jan Stacey, Remembering Zionsville (2009) by Joan Lyons and History of Boone County, Indiana by Boone County Historical Society & Friends (1984) for stories and information.
Learn more:
Note: If you are an interurban buff, you will enjoy these videos. Courtesy Pictorial Indiana.
History Mystery
Ripley's Believe It or Not drew national attention beginning in the 1930s to an Indiana town.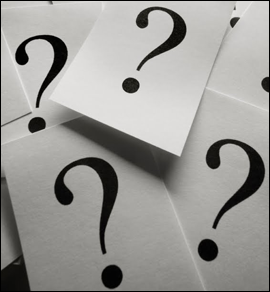 The newspaper feature created by cartoonist Robert Ripley focused on the town because it has the name of a folk character.
In one cartoon, Ripley identified the town as having the only post office in the entire country with the folk character's name. As a result, the Indiana town received a surge of letters from around the world; it continues to receive thousands of them every year, particularly during a certain month.
In tribute to the interest generated by the publicity from Ripley that began more than 80 years ago, the town paid tribute to Ripley's Believe It or Not in 2010.
Question: What is the Indiana town?
Please do not call into the show until Nelson has posed the question on the air, and please do not call in if you have won a prize from any WICR show in the last two months. The call-in number is (317) 788-3314.
The prize pack is two passes to the Eiteljorg Museum, two passes to tour Lucas Oil Stadium and two passes to Laser Flash, a game of tag, in Carmel. These prizes are courtesy of Visit Indy.
Your Hoosier History Live! team,
Nelson Price, host and creative director
Molly Head, producer, (317) 927-9101
Richard Sullivan, webmaster and tech director
Pam Fraizer, graphic designer
Garry Chilluffo, media+development director
Please tell our sponsors that you appreciate their support: Indiana Authors Award | Indiana Historical Society | Lucas Oil | Santorini Greek Kitchen | Story Inn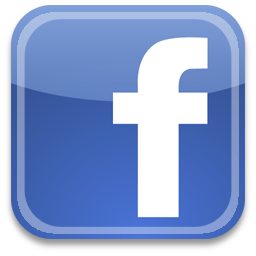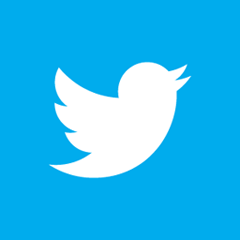 Acknowledgments to Monomedia, Visit Indy, WICR-FM, Fraizer Designs, Heritage Photo & Research Services, Derrick Lowhorn and many other individuals and organizations. We are an independently produced program and are self-supporting through organizational sponsorships and individual contributions. We do not receive any government funding. Visit our website to learn how you can support us financially. Also, see our Twitter feed and our Facebook page for regular updates.
Feb. 7 show
Bart Peterson, former Indy mayor
In 1999, Bart Peterson made history as the first Democrat to be elected mayor of Indianapolis since the 1970 merger, known as Unigov, of most aspects of city and Marion County government.
He served eight years as the top elected official in the Hoosier capital until he was defeated in a major upset in 2007 by previously little-known Greg Ballard.
Now, as the race to succeed Mayor Ballard heats up, former Mayor Peterson, 56, will be Nelson's studio guest for a "modern city history" show as we explore his life before, during and after his stint on the top floor of the City-County Building.
Since 2009, he has been the senior vice president for corporate affairs and communications for Eli Lilly and Company, the pharmaceutical giant. (History fact: His job at Lilly once was held by former Gov. Mitch Daniels.)
A lifelong resident of Indy, where his late father, Howard Peterson,was a prominent developer of the Castleton area, the future mayor graduated from North Central High School in 1976. He also is a graduate of Purdue University and the University of Michigan Law School. As a law school student, he suffered major injuries as a pedestrian in a horrific traffic accident.
Before winning election as mayor, Bart Peterson's jobs included serving as chief of staff for then-Gov. Evan Bayh.
Does he ever foresee running for public office again?
That's one of the questions Nelson plans to pose to the former mayor, who will be the latest in a series of former and current mayors of Hoosier cities to be guests on Hoosier History Live. They have included Mayor Ballard, as well as Bill Hudnut, the former four-term mayor of Indy.
Others have been Chris McBarnes of Frankfort, who became the youngest mayor of an Indiana city when he won election at age 23 in 2011; Dan Wright, the current mayor of Vernon, the state's only elected mayor of a town (rather than a city), and Wayne Seybold, who has been mayor of Marion since 2003.
During former Mayor Peterson's two terms in office, he was known as an advocate for making Indy a destination for arts and culture. His defeat for a third term has been blamed in part on voter frustration with property tax increases.
Two years ago, former Mayor Peterson and his wife, Amy Minick Peterson, moved into the historic Lockerbieneighborhood in downtown Indy. His job with Lilly has involved extensive travel, most recently to Hong Kong and Europe.
© 2015 Hoosier History Live! All rights reserved.