Feb. 7 show
Bart Peterson, former Indy mayor
In 1999, Bart Peterson made history as the first Democrat to be elected mayor of Indianapolis since the 1970 merger, known as Unigov, of most aspects of city and Marion County government.
He served eight years as the top elected official in the Hoosier capital until he was defeated in a major upset in 2007 by previously little-known Greg Ballard.
Now, as the race to succeed Mayor Ballard heats up, former Mayor Peterson, 56, will be Nelson's studio guest for a "modern city history" show as we explore his life before, during and after his stint on the top floor of the City-County Building.
Since 2009, he has been the senior vice president for corporate affairs and communications for Eli Lilly and Company, the pharmaceutical giant. (History fact: His job at Lilly once was held by former Gov. Mitch Daniels.)
A lifelong resident of Indy, where his late father, Howard Peterson, was a prominent developer of the Castleton area, the future mayor graduated from North Central High School in 1976. He also is a graduate of Purdue University and the University of Michigan Law School. As a law school student, he suffered major injuries as a pedestrian in a horrific traffic accident.
Before winning election as mayor, Bart Peterson's jobs included serving as chief of staff for then-Gov. Evan Bayh.
Does he ever foresee running for public office again?
That's one of the questions Nelson plans to pose to the former mayor, who will be the latest in a series of former and current mayors of Hoosier cities to be guests on Hoosier History Live. They have included Indy's current mayor, Greg Ballard, as well as Bill Hudnut, the former four-term mayor of Indy.
Others have been Chris McBarnes of Frankfort, who became the youngest mayor of an Indiana city when he won election at age 23 in 2011; Dan Wright, the current mayor of Vernon, the state's only elected mayor of a town (rather than a city), and Wayne Seybold, who has been mayor of Marion since 2003.
During former Mayor Peterson's two terms in office, he was known as an advocate for making Indy a destination for arts and culture. His defeat for a third term has been blamed in part on voter frustration with property tax increases.
Two years ago, former Mayor Peterson and his wife, Amy Minick Peterson, moved into the historic Lockerbie neighborhood in downtown Indy. The couple met when he was in law school; the Petersons have a daughter, Meg, who is in her 20s.
Bart Peterson's job with Lilly has involved extensive travel, most recently to Hong Kong and Europe. When Lilly, one of the world's largest drug makers, announced his appointment, The Indianapolis Star reported he would oversee about 440 people, including lobbyists and communications specialists, as well as manage an annual budget of about $200 million.
Before being hired by Lilly - and following his defeat for a third term as Indy's mayor - he was a resident fellow at the Kennedy School of Government at Harvard University.
He also is a former trustee at the University of Indianapolis, which houses the Mayoral Archives. It's a collection of documents, photos, recordings and artifacts from the administrations of mayors ever since Richard Lugar took office in 1968.
As mayor, Bart Peterson oversaw the establishment of charter schools and emphasized initiatives with Bio Crossroads, which markets central Indiana to life-science businesses.
Following voter protests over rising property taxes, Greg Ballard defeated him (51 percent to 47 percent) in an outcome that has been described as one of the "biggest upsets in Indianapolis history."
Some history facts:
In addition to being a major developer of the Castleton area in the 1960s and '70s, Howard Peterson was a racehorse breeder. Twice named "Indiana Horseman of the Year," he was 84 when he died last August.
According to several accounts, Howard Peterson, a Wisconsin native, had just $20 in his pocket when he roared into Indy on a motorcycle at age 19 to attend the Indianapolis 500. A former bricklayer, Howard Peterson was described as the embodiment of a "rags to riches story" by The Indianapolis Star in 2003.
During his years as Indy's mayor, Bart Peterson served as president of the National League of Cities in 2006-07.
Also during his term in office, Bart Peterson appeared as a guest on an NBC talk show hosted by one of Indy's most famous natives: The Late Show with David Letterman.
Roadtrip: Indy jazz, Pookie Johnson and more
The African-American jazz scene along Indiana Avenue in Indianapolis represents one of the richest parts of our state's heritage. It's time to celebrate Black History, and Katie Keesling of the Indiana Historical Society suggests that we head to the Eugene and Marilyn Glick Indiana History Center at 450 W. Ohio Street in downtown Indianapolis for some of its upcoming black heritage programs.
On February 12, IHS will host I Heart Indy Jazz!, an evening of history, storytelling and music celebrating the late Indianapolis great Alonzo "Pookie" Johnson. The program starts at 6 p.m at the Stardust Terrace Cafe, and two of Pookie Johnson's sons will perform and reminisce about their father and other Indianapolis legends.
On Feb. 14, guests at the Eugene and Marilyn Glick Indiana History Center can explore Indiana jazz from noon to 4 p.m. - listen to jazz renditions of Cole Porter songs, see Deborah Asante perform Rollin' Down the Avenue at 2 p.m. and participate in other family activities. Guests also can catch a screening of Chris Rock's documentary, Good Hair on the evening of Feb. 19 at the History Center. Advance registration is encouraged for the Feb. 12 and Feb. 19 events. To register, visit www.indianahistory.org.
History Mystery
Not only was future Indianapolis Mayor Bart Peterson a member of North Central High School's Class of '76, so was a talented musician. The classmate went on to become an enormously successful pop singer, songwriter and producer.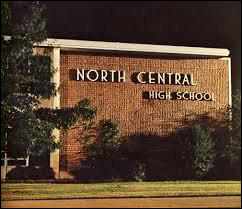 A winner of 10 Grammy Awards, he has turned out nearly two dozen No. 1 hits since 1987. In addition to his hits as a singer, the native Hoosier has created hits - as a songwriter or producer - for such stars as Madonna and the late Whitney Houston.
In 2007, when the North Central alum was named a Living Legend by the Indiana Historical Society, his high school classmate, Bart Peterson, presented him with the award.
Question: Who is he?
The call-in phone number is (317) 788-3314, and please do not try to win the prize if you have won any prize from WICR during the past two months. Please do not call in to the show until Nelson has posed the question on the air.
The prize pack is a gift certificate to the Rathskeller restaurant in downtown Indianapolis and two passes to Comedysportz, courtesy of Visit Indy.
Your Hoosier History Live! team,
Nelson Price, host and creative director
Molly Head, producer, (317) 927-9101
Richard Sullivan, webmaster and tech director
Pam Fraizer, graphic designer
Garry Chilluffo, media+development director
Please tell our sponsors that you appreciate their support: Indiana Authors Award | Indiana Historical Society | Lucas Oil | Santorini Greek Kitchen | Society of Indiana Pioneers | Story Inn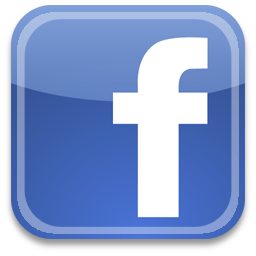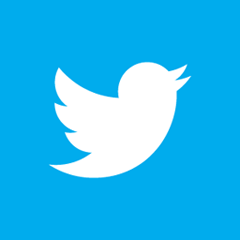 Acknowledgments to Monomedia, Visit Indy, WICR-FM, Fraizer Designs, Heritage Photo & Research Services, Derrick Lowhorn and many other individuals and organizations. We are an independently produced program and are self-supporting through organizational sponsorships and individual contributions. We do not receive any government funding. Visit our website to learn how you can support us financially. Also, see our Twitter feed and our Facebook page for regular updates.
Feb. 7 show
Victorian mourning and the Lincoln funeral train
The spring will mark the 150th anniversary of the funeral that became the largest in the country's history until then - and the Abraham Lincoln funeral train came through the Hoosier state.
Hoosier History Live will pay tribute to the anniversary with a show about the Lincoln funeral cortege - the assassinated president's body lay in state at the Indiana State Capitol in April 1865 - as well as Victorian-era mourning customs.
Artifacts related to Victorian mourning will be included in an exhibit at the Indiana State Museum titled "So Costly a Sacrifice: Lincoln and Loss." It opens Feb. 7 and also will feature dozens of artifacts related to the Civil War and Lincoln, including a Confederate artillery shell that hit troops commanded by Col. Eli Lilly and the last portrait painted of Lincoln (1807-1865) from life.
En route on a 20-day journey from Washington D.C. to Springfield, Ill., the Lincoln funeral train passed through Richmond, where church bells rang simultaneously.
The train also passed through Centerville, Cambridge City and other Indiana towns before stopping in the Hoosier capital, where the slain president's coffin was transferred to a hearse drawn by four white horses. Led by Gov. Oliver P. Morton, a procession formed to accompany the hearse to the Statehouse.
Despite a rainfall so heavy it was described as "torrential," a crowd of Hoosiers estimated as high as 50,000 - more than the entire population of Indianapolis then - paid respects in the Statehouse rotunda.
Our previous shows about Lincoln have focused on earlier eras because the 16th president spent so much of his young life - from ages 7 to 21 - as a Hoosier.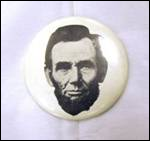 Guests on a show last February about young Abe's relationships with his parents included Dale Ogden, chief curator of cultural history at the State Museum. Dale, an expert on Lincoln's years in Indiana, will join Nelson in studio for this show as well.
Another guest will be Al Hunter, a history columnist for The Weekly View, a community newspaper that serves the Eastside of Indy. Al has written two books about the historic National Road in Indiana. He has been working on a book about the entire journey of the Lincoln funeral train, with a particular focus on the trip's final portion from western Ohio, across Indiana, and to its final destination.
Also during our show, Dale will share insights about the approach to death and mourning during the Victorian era. In addition, he will talk about what has been called the "unprecedented carnage" of the Civil War. By the end of the war, more than 25,000 Hoosiers had been killed in battle or died of diseases that quickly spread in the soldiers' camps.
Learn more:
© 2015 Hoosier History Live! All rights reserved.