Feb. 21 show
Civil War and African Americans in Indiana
During the final years of the Civil War, African Americans from Indiana fought in a regiment called the 28th U.S. Colored Troops. Earlier during the war - before that regiment was organized - blacks from Indiana joined fighting units from other states, including a legendary infantry from Massachusetts depicted in the movie Glory (1989).
As Hoosier History Live salutes Black History Month, we will explore a range of aspects related to the Civil War, including life for African-American families who remained on the home front in Indiana.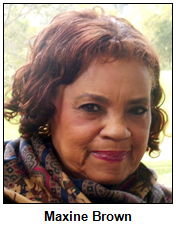 In Putnam County, a black man who enlisted in the 28th Regiment may have been intentionally poisoned before he could serve in combat, according to research by one of our guests.
Nicole Etcheson, a Ball State University history professor, became intrigued by the life of Robert Townsend, who may have purchased a poisoned pie when the 28th Regiment was being mustered in Indianapolis. Nicole says she researched Townsend after discovering he was the only African American in Putnam County with a tombstone from the 1800s.
In addition to Nicole, Nelson will be joined by historic preservationist Maxine Brown of Corydon. As she reported in a Roadtrip during a show last month, Maxine has been coordinating the renovation of a historic house built by a Civil War veteran wounded in the Battle of Petersburg, also known as the Battle of Crater.
The veteran, Leonard Carter (1845-1905), was born in Floyd's Knobs, but he settled in Corydon with his wife after the war. The small bungalow that he built for his family - known as the Carter House - was built circa 1891.
Maxine also will share insights about a former slave, Lucy Higgs Nichols, who served as a nurse for the Union Army.
After the war, the Grand Army of the Republic admitted Lucy Higgs Nichols, a Tennessee native who lived in New Albany, as their only honorary female member in the country.
According to some accounts, more than 1,500 black men from Indiana fought in the Civil War. That happened even though the 28th Regiment wasn't formed until 1864 because some Hoosiers persisted with objections to black soldiers.
Earlier in the war, African Americans who wanted to fight for the Union cause had to enlist in other state's regiments, including the 54th Massachusetts Volunteer Infantry. Glory, the movie starring Denzel Washington that focused on that unit, won three Academy Awards. Historians say the valiant efforts of the 54th infantry - particularly during the Battle of Fort Wagner in South Carolina - made other Northern states realize they had neglected a great source of soldiers by not recruiting African-American men.
Even so, obstacles remained.
According to our guest Nicole Etcheson, several reports during the Civil War in Indiana described the sales of poisoned food to black troops. Robert Townsend, who lived near Putnamville, had purchased a pie from a peddler before falling violently ill and eventually passing away in 1865. His pension records link the illness to the pie, Nicole says.
Although Lucy Higgs Nichols, the nurse, eventually was granted a pension, she is said to have died penniless in 1915. In New Albany, the Carnegie Center for Art and History has a permanent exhibit about her; a historic marker in New Albany also honors Lucy Higgs Nichols.
During our show, our guest Nicole Etcheson will discuss the treatment of African-American veterans after the Civil War. She is the author of A Generation at War: The Civil War in a Northern Community (University of Kansas Press, 2011).
Our guest Maxine Brown has won praise for her preservation work with African-American landmarks in southern Indiana. They include the Leora Brown School, a cultural center housed in a restored school - once known as the Corydon Colored School - where, before desegregation, generations of African-American children were educated.
The Carter House, which was saved from demolition, is being moved to a site near the Leora Brown School.
Roadtrip: Exotic Feline Rescue Center
"This week's Roadtrip is really off the beaten path," says guest Roadtripper and film historian Eric Grayson. "It's the Exotic Feline Rescue Center south of the tiny town of Center Point."
If you take the historic Old National Road (U.S. 40) west from Indianapolis, you'll run into the Oasis Diner just outside of Plainfield. This diner has just been reopened after being moved west from its previous location.
"I can highly recommend the Oasis for both its history and its food," says Eric. Originally built and shipped to Indiana from New Jersey, this diner has been lovingly restored.
If the wait is too long at the Oasis, then you may want to continue west on U.S. 40 to the Harmony Diner in, yes, the small town of Harmony. Then, to get to the Exotic Feline Rescue Center, turn south on Harmony Road. It eventually passes over I-70 and becomes Barnett Street and finally County Road 200 East. But stick with it!
Once you pass through the very tiny town of Center Point, watch for the sign for the Exotic Feline Rescue Center, where you will turn east and arrive.
This is a fabulous place, especially if you like big cats. You'll see tigers, panthers, leopards, bobcats, and lions. These animals have been rescued from abusive owners and other horrible situations, but they're given separate pens, which are huge, so they can live out the rest of their lives in peace.
The Exotic Feline Rescue Center is truly a rescue center, not a zoo, but they welcome visitors.
"If you're lucky," says Eric, "all the lions will roar in competition with any Harley-Davidson motorcycle that comes by."
You also can hear Eric "Dr. Film" Grayson at an upcoming Vintage Movie Night at Garfield Park in Indianapolis.
History Mystery
Two years after the Civil War, Madam Walker was born in Louisiana. Her parents had been slaves on a cotton plantation there.
The future hair-care entrepreneur may have become the country's first African-American millionaire after she moved in 1910 to Indianapolis and built her factory that made hair-care products. But her name was not Madam Walker when she was born in 1867.
Question: What was her birth name?
The call-in number is (317) 788-3314, and please do not call in to the show until you hear Nelson pose the question on the air. Please also do not call in to the show if you have won any prize from WICR in the last two months.
The prize pack is a gift certificate to Bee Coffee Roasters Cafe, a pair of tickets to the Eiteljorg Museum and a pair of tickets to the Indianapolis Motor Speedway Hall of Fame Museum, courtesy of Visit Indy.
Your Hoosier History Live! team,
Nelson Price, host and creative director
Molly Head, producer, (317) 927-9101
Richard Sullivan, webmaster and tech director
Pam Fraizer, graphic designer
Garry Chilluffo, media+development director
Please tell our sponsors that you appreciate their support: Indiana Authors Award | Indiana Historical Society | Lucas Oil | Santorini Greek Kitchen | Society of Indiana Pioneers | Story Inn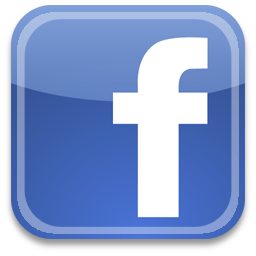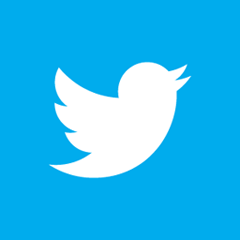 Acknowledgments to Monomedia, Visit Indy, WICR-FM, Fraizer Designs, Heritage Photo & Research Services, Derrick Lowhorn and many other individuals and organizations. We are an independently produced program and are self-supporting through organizational sponsorships and individual contributions. We do not receive any government funding. Visit our website to learn how you can support us financially. Also, see our Twitter feed and our Facebook page for regular updates.
Thanks!
Kind photo assistance
Thanks to Susan Sutton of the Indiana Historical Society and Joan Hostetler of Heritage Photo & Research Services for continuing assistance with photo research. Says Hoosier History Live's producer, Molly Head: "Boy, they know their Indiana photos."
Feb. 28 show
Reflections of World War II veterans
At least once per year, Hoosier History Live tries to showcase the remembrances of Hoosiers who survived World War II.
This year, our focus will be on veterans from northeastern Indiana. Nelson's guests will include a 93-year-old Army veteran from Fort Wayne who was involved in the Battle of the Bulge and a 90-year-old Bluffton veteran of the Army Air Corps who helped Polish people freed from a concentration camp.
Both veterans are profiled in World War II Legacies: Stories of Northeast Indiana Veterans (Oak Creek Publishing), by Kayleen Reusser, an author based in Bluffton. Kayleen, who has interviewed more than 75 veterans of World War II, will join Nelson in studio.
So will Bob Foster of Fort Wayne, who was among the thousands of Allied troops who arrived in Normandy, France, in mid-June 1944 for the Battle of Cherbourg. Six months later, he fought in the Battle of the Bulge, one of the war's most brutal conflicts.
Our guest Don Shady of Bluffton was a pre-med major at Indiana University before enlisting in the Army Air Corps. He co-piloted a C-47 in Allied attacks on Germans, then he was part of a rewarding event at war's end. His crew transported Polish prisoners of war - who had been liberated - back to their homeland from German-held territory.
Kayleen's book features the stories of veterans of the Marines and Navy, as well as the Army and Army Air Corps. A middle school librarian who has written 12 children's books, she profiles veterans from Wells, Allen, Adams, Huntington and Whitley counties in World War II Legacies.
Referring to Bob Foster's arrival for the Battle of Cherbourg, she writes:
"He and other Allied troops disembarked from Landing Ship Tanks (LSTs) by descending 20-foot ladders into cold water before scrambling toward shore. ... The troops' marksmanship skills were of little help as they became easy targets for German marksmen on shore."
Although Bob Foster survived that conflict, he was injured during the Battle of the Bulge, which unfolded in frigid temps; soldiers fought while sleeping in foxholes filled with snow.
During a show last year, we focused on insights from veterans featured in another book, World War II: Duty, Honor, Country (iUniverse). Our guests included Noblesville resident Merrill "Lefty" Huntzinger, a staff sergeant in the 2nd Infantry Division who landed on Omaha Beach a few weeks after D-Day.
Last August, about seven months after our show aired, Lefty passed away at age 90. Here is our enewsletter for that Jan. 11, 2014 show.
© 2015 Hoosier History Live! All rights reserved.