March 7 show
Landmarks across Indiana with Marsh Davis
A former Greyhound bus station in Evansville. A historic German church in Cumberland with an unknown fate that's making headlines.
The long-ago City Hall of Indianapolis. And a bridge over the Wabash River near New Harmony that spans Indiana and Illinois - and is the focus of governmental squabbling over responsibility for the structure.
Those landmarks will be on the "menu" when Nelson welcomes Marsh Davis, president of Indiana Landmarks, the statewide historic preservation organization, as his studio guest.
Some of the landmarks in our spotlight have been featured on past or present 10 Most Endangered lists that Landmarks compiles annually about historic structures across the state whose fates are in jeopardy.
With other landmarks, an ideal (or practical) use for them - including the majestic, 105-year-old building that served as City Hall in Indy until the 1960s - has been debated for years. This week, city leaders announced the Neo Classical building (at the corner of Alabama and Ohio streets) will become the lobby of a boutique hotel.
Nelson will seek insights and reactions from Marsh Davis, a native Hoosier who has led Landmarks since 2006. For years before that, Marsh was a staff member at Landmarks - with an interlude as the leader of historic preservation in Galveston, Texas.
Some history nuggets about the various landmarks:
In Evansville, the Greyhound terminal opened in 1939 and is considered a rare survivor of the bus company's "blue period" in which the exterior matched the color of its buses. In 2007, Greyhound moved out of the terminal, which was designed with curved corners and parallel lines to imply speed and movement.
St. John's United Church of Christ in Cumberland - a town that straddles Marion and Hancock counties - was built on the National Road (Washington Street) in 1914. The German heritage congregation inspired the name for German Church Road, the cross street. News accounts have been describing the controversy involving the decaying church and its dwindling congregation, which has had various purchase offers for the structure. Historic preservationists have objected, noting potential purchasers would demolish it.
Harmony Way Bridge, which was built in the 1930s and leads from historic New Harmony to Illinois. It was declared unsafe and was shut down in 2012. Since then, various state and county commissions - as well as transportation officials - have declined to accept responsibility for the bridge.
The bridge is included on the current 10 Most Endangered list put together annually by Indiana Landmarks. The organization is headquartered in the former Central Avenue United Methodist Church in the historic Old Northside neighborhood of Indy.
During our show, Marsh Davis also will discuss the evolution of the historic preservation movement in Indiana, including the beginnings of Indiana Landmarks, the largest statewide preservation organization in the country.
Marsh has served on the board of the National Trust for Historic Preservation. He also took the photos for the popular book 99 Historic Homes of Indiana (IU Press, 2002).
Speaking of historic homes: Some in northwest Indiana were designed in the 192os, '30s and '40s by architect and inventor John Lloyd Wright, son of the legendary Frank Lloyd Wright. For many years, John Lloyd Wright (1892-1972) was based in Long Beach, a northern Indiana resort in LaPorte County.
It's where he designed houses and other structures, including the Long Beach Town Hall, which once was on the 10 Most Endangered List. So Marsh and Nelson will discuss John Lloyd Wright's work during our show, as well as the Evansville bus station, New Harmony bridge and other landmarks.
Hoosier History Live history fact: For a show on March 30, 2013, we explored houses across Indiana designed by Frank Lloyd Wright. You can listen to audio of that show right from our website.
History Mystery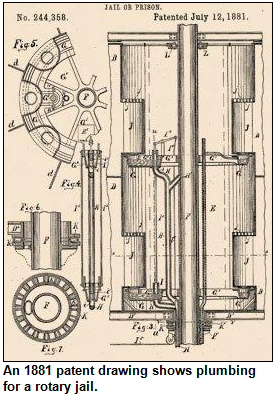 In an Indiana city, one of the best-known historic landmarks is an extremely unusual jail built in the early 1880s. The jail, the first of its kind in the country, was built with cells that revolve on a turntable. By rotating a hand crank on which the turntable pivoted, a jailer could bring one of the cells - shaped like slices of a pie - to the opening.
The rotary jail fell out of favor by 1930, though, for several reasons. Its revolving cell block was considered unsafe because prisoners could not be evacuated quickly in case of fire.
Closed long ago as the county jail, the building was placed on the National Register of Historic Places in 1975 because of its unique design. Now a museum, it is considered the only operational rotary jail structure - with a cell block that still spins - in the entire country.
Question: Name the city or county in Indiana where the landmark is located.
Please do not call in to the show until you have heard Nelson pose the question on the air, and please do not call if you have won anything from any WICR show during the last 60 days. The call-in number is (317) 788-3314.
The prize pack is a gift certificate to Friday's in downtown Indianapolis, courtesy of Visit Indy, and a pair of tickets to the Indiana State Museum, courtesy of the Indiana State Museum.
Roadtrip: That Ayres Look
Guest Roadtripper Amy Lamb suggests you step into a world of business and fashion with the Indiana Historical Society's newest exhibit, You Are There: That Ayres Look, which will open March 14 as the latest addition to the Indiana Experience at the Eugene and Marilyn Glick Indiana History Center at 450 W. Ohio St. in downtown Indianapolis.
L.S. Ayres and Company spent more than a century catering to the needs of Hoosiers - and capturing their hearts along the way.
Through augmented reality, original items, videos and other graphics, guests will enjoy a multifaceted illustration of the company, its people and its innovations. They can also interact with costumed actors representing historical real-life characters from 1959, such as owner Lyman Ayres II, Ayres Fashion Bureau director Elizabeth Patrick and Ayres model Bea Fatout.
Guests also will be able to listen to stories of several people connected to Ayres who are still alive today and have shared their experiences in their own words.
By the way, you can listen here to the podcast of the Hoosier History Live show about L.S. Ayres and Company that originally aired on January 13, 2013.
Your Hoosier History Live! team,
Nelson Price, host and creative director
Molly Head, producer, (317) 927-9101
Richard Sullivan, webmaster and tech director
Pam Fraizer, graphic designer
Garry Chilluffo, media+development director
Please tell our sponsors that you appreciate their support: Indiana Authors Award | Indiana Historical Society | Lucas Oil | Santorini Greek Kitchen | Society of Indiana Pioneers | Story Inn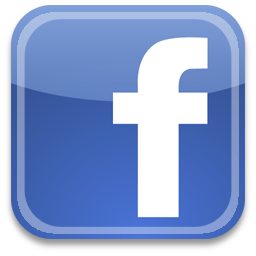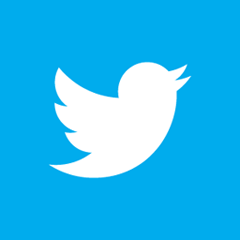 Acknowledgments to Monomedia, Visit Indy, WICR-FM, Fraizer Designs, Heritage Photo & Research Services, Derrick Lowhorn and many other individuals and organizations. We are an independently produced program and are self-supporting through organizational sponsorships and individual contributions. We do not receive any government funding. Visit our website to learn how you can support us financially. Also, see our Twitter feed and our Facebook page for regular updates.
April 1 panel discussion
Host Nelson Price to launch his new book on Ryan White
Hoosier History Live salutes show host Nelson Price as he launches his much-anticipated new book, Quiet Hero: A Life of Ryan White, published by the Indiana Historical Society Press.
This evening affair is hosted by the Indiana Historical Society and starts at 6 p.m. on April 1 at the Eugene and Marilyn Glick Indiana History Center in downtown Indianapolis at 450 W. Ohio Street.
The event includes a reception and a book signing by Nelson, along with a panel discussion featuring Nelson, Ryan's mother, Jeanne White-Ginder; Ryan's good friend, champion Olympic diver Greg Louganis; and IHS President and CEO John Herbst.
Admission is complimentary; RSVP to Kimberly Rohl at krohl@indianahistory.org or (317) 233-5658.
March 14 show
History of Indiana women's prisons
When the Indiana Women's Prison opened in 1873, it was described as the first state-run women's prison facility in the entire country.
Even before that, though, privately run prisons for women - many of them known as Magdalene Laundries and overseen by orders of Catholic nuns - existed in the Hoosier state and elsewhere.
Even during Women's History Month, the heritage of prisons for women is rarely explored. But it will be the focus of our show, and it currently is being researched by Hoosier women. They include inmates at the Indiana Women's Prison who have undertaken historic research for college-level classes.
Nelson's studio guests will include Kelsey Kauffman, a Greencastle-based instructor who is the volunteer director of the higher education program at the Indiana Women's Prison. In addition to assisting the women in writing a history of their own prison, Kelsey has taught at various colleges, including DePauw University.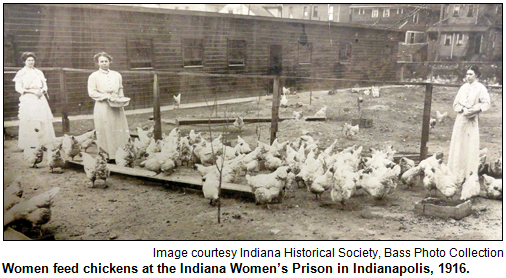 She will be joined in studio by Dana Blank, the retired superintendent of the Indiana Women's Prison who had a 42-year career with the Department of Correction.
Dana will share insights about various historic "firsts" (including a camp that enabled visits by children of inmates) since the late 1960s at the Indiana Women's Prison. For more than 100 years, it was located at a site on Randolph Street on the near-eastside of Indianapolis. The women's prison was relocated in 2009 to its current site on the far-westside of Indy (the former site of the Indiana Girls School) because of the need for more space.
During our show, Nelson and his studio guests will be joined by phone by Michelle Jones, an inmate at the women's prison who has been researching - and writing articles for academic and historical publications - about the evolution of punishment for women in Indiana.
A current snapshot of the state-run sites, according to DOC statistics:
At the Indianapolis site, a maximum/medium security facility, the daily prisoner population last year averaged 615 women.
In Rockville, a correctional facility established in 1970 has an average daily population of 1,225. But officials emphasized that figure is skewed because the Rockville Correctional Facility, in addition to being a medium security facility, is an intake unit where all women in the prison system are taken for processing.
At a minimum security correctional facility in Madison, there are about 660 women. The Madison facility opened in 1989.
Before the Indiana Women's Prison opened in 1873, women felons had been detained at early state prisons that also housed male inmates, including one in Jeffersonville.
During the 19th century, several Magdalene Laundries were established across the country, including one in Indianapolis. According to an article in the Journal of the Indiana Academy of the Social Sciences co-written by our guest Michelle Jones, the Magdalene Laundry primarily housed prisoners who were considered "fallen women."
Learn more:
© 2015 Hoosier History Live! All rights reserved.