April 18 show
Ask Nelson - and gardener Jo Ellen, too
To celebrate spring, Hoosier History Live will open the phone lines throughout this show for listeners to call in and ask our host, author/historian Nelson Price, questions about our Hoosier heritage.
As a spring bonus, Nelson will be joined by our favorite gardening guru. Jo Ellen Meyers Sharp, an author who writes the popular Hoosier Gardener column featured in The Indianapolis Star, will co-host the show with Nelson.
That means listeners are invited to pose any questions under the sun about flowers, plants and other gardening issues to Jo Ellen, who is secretary of the Garden Writers Association and co-author of The Indiana Gardener's Guide.
In between fielding calls from our listeners - the WICR-FM (88.7) studio number is (317)-788-3314 - Nelson and Jo Ellen will interview each other.
During the show, Jo Ellen will share tips about spring clean-up in gardens as well as planting tomatoes, peppers, eggplants and other warm-season crops before Mother's Day. She also will discuss cool-season annuals (including snapdragons and wallflowers) that can be planted now.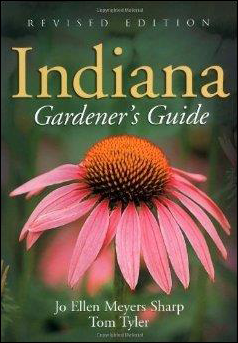 Jo Ellen plans to ask Nelson about his brand-new book, The Quiet Hero: A Life of Ryan White (Indiana Historical Society Press). It's a biography of the Kokomo teenager, a hemophiliac who was infected with the virus that causes AIDS during the 1980s. Ryan became the focus of national attention because of his crusade to attend Western Middle School in nearby Russiaville.
As a newspaper reporter, Nelson covered Ryan's crusade; he was among the media horde on the lawn of the White family's home in Cicero (where they eventually had moved) on April 8, 1990, the day Ryan died. This month's publication of The Quiet Hero coincides with the 25th anniversary of Ryan's death.
Ryan and his mother, Jeanne White-Ginder, also are among the contemporary and historic notables profiled in another book by Nelson, Indiana Legends: Famous Hoosiers from Johnny Appleseed to David Letterman (Hawthorne Publishing).
So our listeners are welcome to call in with questions about famous Hoosiers ranging from Letterman (who will retire next month as host of NBC-TV's long-running late-night talk show) to Rev. Theodore Hesburgh, the former president of the University of Notre Dame who died earlier this year.
Nelson interviewed Letterman, Rev. Hesburgh, former Indiana Pacer Reggie Miller, TV newswoman Jane Pauley and other famous Hoosiers featured in his book, which is in its 4th edition.
Several of the notables - such as basketball icon Bobby Plump, Hoosiers screenwriter Angelo Pizzo and jazz great David Baker - also have been Hoosier History Live guests. So has Jo Ellen, who most recently joined Nelson for a show last spring about flowers and plants that are native to Indiana.
She has been writing and speaking about gardening for more than 25 years. Jo Ellen also is a garden coach and a landscape consultant. A 25-year veteran of newspaper journalism, she is the author of The Visitor's Guide to American Gardens (Cool Springs Press, 2011) and contributes to Indiana Gardening magazines. Jo Ellen also is a director of the Indianapolis Museum of Art Horticultural Society and, as a speaker, can be reached at GreatGardenSpeakers.com.
During our show, she will share insights about upcoming plant sales, as well as about potential challenges for gardeners with the trend of keeping chickens in backyards, even in urban and suburban neighborhoods.
Her expertise makes for an ideal pairing with Nelson as we put out the welcome mat for listener phone calls.
Roadtrip: Maplelawn Farmstead in Zionsville
Guest Roadtripper Bonnie Carter, Zionsville resident and Maplelawn volunteer, suggests a Roadtrip to Maplelawn Farmstead at 9575 Whitestown Road in Zionsville. The farmstead offers an opportunity for visitors to experience a 1920s-30s Depression-era Indiana family farm.
The farmstead dates back to 1835, when it was established by John and Jane Wolf. Heirs sold it to Alfred Elroy and Elmira Moore Scott in 1900, who farmed and maintained the buildings for 65 years. The farmstead remained in the Scott family until the death of Lester Bradley, the surviving spouse of Scott heir, Alyce Scott Bradley, in 2000. In 2003, the land was sold to the town of Zionsville to be developed into a community park.
The Zionsville Historical Society, community volunteers and donors were inspired to form a committee to preserve the farmstead with the house, outbuildings, farm equipment and household items for educational purposes. In 2004 the Zionsville Parks & Recreation Department approved the motion to keep the farmstead as is, and Maplelawn Farmstead, Inc. was born.
Now Zionsville residents and visiting families enjoy programs and activities presented in the rustic barns and house. The land has survived the Depression and drought, revealing stories of survival in those times. Events that interpret the area in the 1920s and early 1930s have included kids' summer camp, classic movies shown on the side of the dairy barn and mystery dinners in the house. Many different groups have held their meetings at the farmstead, surrounded by beautiful gardens and nostalgic farm buildings.
Bonnie suggests we visit maplelawnfarmstead.org to see what's happening this season.
History Mystery
Famous Hoosiers profiled in Indiana Legends, the book by our host, Nelson Price, include Rev. Theodore Hesburgh, the beloved former president of the University of Notre Dame. Rev. Hesburgh, who died in February at age 97, was listed for decades by Guinness World Records for having "the most" of something.
Question: What was it?
The call-in phone number is (317) 788-3314, and please do not try to win the prize if you have won any prize from WICR during the past two months. Please do not call in to the show until Nelson has posed the question on the air.
The prize pack is two tickets to the Indiana Wine Fair in Brown County on April 25, courtesy of Story Inn, and a pair of tickets to the Indiana State Museum, courtesy of the Indiana State Museum, and a pair of tickets to the NCAA Hall of Champions, courtesy of Visit Indy.
Your Hoosier History Live! team,
Nelson Price, host and creative director
Molly Head, producer, (317) 927-9101
Richard Sullivan, webmaster and tech director
Pam Fraizer, graphic designer
Garry Chilluffo, media+development director
Please tell our sponsors that you appreciate their support: The Children of Enoch book series | Indiana Historical Society | Lucas Oil | Santorini Greek Kitchen | Story Inn | Visit Indy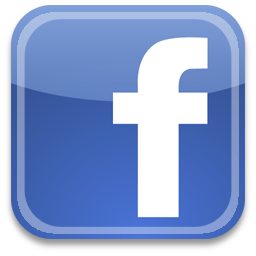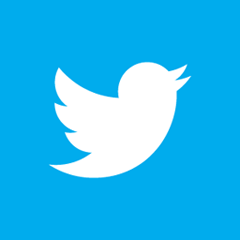 Acknowledgments to Monomedia, Visit Indy, WICR-FM, Fraizer Designs, Heritage Photo & Research Services, Derrick Lowhorn and many other individuals and organizations. We are an independently produced program and are self-supporting through organizational sponsorships and individual contributions. We do not receive any government funding. Visit our website to learn how you can support us financially. Also, see our Twitter feed and our Facebook page for regular updates.
April 25 show
HIV history in Indiana
The current HIV outbreak in Scott County, which is drawing national attention to the county in southeastern Indiana, provides our show an opportunity to set in historic context the virus that causes AIDS.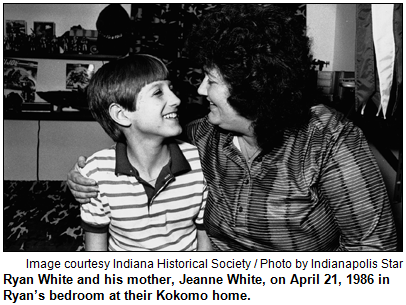 So Hoosier History Live will explore the history from the beginnings of the HIV/AIDS epidemic in the early 1980s, including early efforts to educate people about the virus. According to the Indiana State Department of Health, more than 10,000 Hoosiers are living with HIV/AIDS today.
Nelson will be joined in studio by three expert guests who have been involved in different aspects of HIV awareness, advocacy for victims and education, some of them since the early era of AIDS deaths. His guests will be:
Tom Bartenbach, executive director of the Damien Center in Indianapolis, It's a non-profit that was organized in the 1980s to provide services to those with HIV/AIDS.
Tonja Eagan, CEO of the Social Health Association of Indiana, Inc. Her organization has sent social workers and other staff members to Scott County to educate teenagers, children and others about HIV amid the current epidemic. At least 95 people in Scott County, primarily residents of the city of Austin (population 4,500), have tested positive for HIV.
And Paula French, co-founder of Step Up, Inc., an Indianapolis-based nonprofit that promotes health among underserved populations. Step Up assists organizations that provide HIV education.
Paula began her career in HIV prevention following the death of her brother in 1994. Tonja's organization, which is nearly 80 years old, began as the Anti-Syphilis League of Indiana in 1937.
Awareness of AIDS began, both nationally and across Indiana, during the early 1980s with the deaths of victims, including gay people and hemophiliacs, who were infected as a result of tainted blood transfusions or products used to treat their blood-clotting disorder.
In Scott County, where the outbreak has resulted in front-page coverage by The New York Times, the epidemic has been attributed to needle sharing among intravenous drug users. Calling the situation "a public health emergency," Gov. Mike Pence has authorized a short-term needle exchange program in the mostly rural, economically struggling county.
In recent years, AIDS in this country has gone from being an inevitably fatal disorder to a chronic one that can be controlled with treatment plans that include medications. Even so, experts say the Scott County epidemic emphasizes why vigilance about HIV/AIDS remains crucial.
Learn more:
© 2015 Hoosier History Live! All rights reserved.