April 25 show
HIV history in Indiana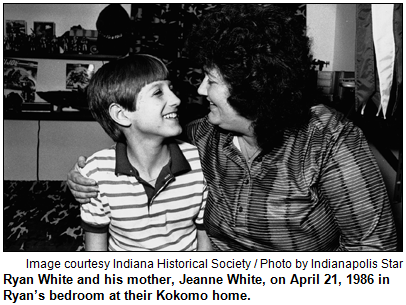 The current HIV outbreak in Scott County, which is drawing national attention to the county in southeastern Indiana, provides our show an opportunity to set in historic context the virus that causes AIDS.
So Hoosier History Live will explore the history, from the beginnings of the HIV/AIDS epidemic in the early 1980s, including early efforts to educate people about the virus. According to the Indiana State Department of Health, more than 10,000 Hoosiers are living with HIV/AIDS today.
Nelson will be joined in studio by three expert guests who have been involved in different aspects of HIV awareness, advocacy for victims and education, some of them since the early era of AIDS deaths. His guests will be:
Jeremy Turner, director of support services at the Damien Center. It's a nonprofit that provides support services to those with HIV/AIDS.
Tonja Eagan, CEO of the Social Health Association of Indiana, Inc. Her organization has sent social workers and other staff members to Scott County to educate teenagers, children and others about HIV amid the current epidemic. At least 130 people in Scott County, primarily residents of the city of Austin (population 4,500), have tested positive for HIV.
And Paula French, co-founder of Step Up, Inc., an Indianapolis-based nonprofit that promotes health among underserved populations. Step Up assists organizations that provide HIV education.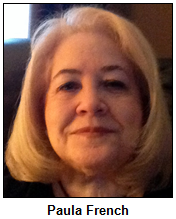 Paula began her career in HIV prevention following the death of her brother in 1994. Tonja's organization, which is nearly 80 years old, began as the Anti-Syphilis League of Indiana in 1937.
Awareness of AIDS began, both nationally and across Indiana, during the early 1980s with the deaths of victims, including gay people and hemophiliacs, who were infected as a result of tainted blood transfusions or products used to treat their blood-clotting disorder.
In Scott County, where the outbreak has resulted in front-page coverage by The New York Times, the epidemic has been attributed to needle sharing among intravenous drug users. Calling the situation "a public health emergency," Gov. Mike Pence has authorized a short-term needle exchange program in the mostly rural, economically struggling county.
Back in 1981, florist Coby Palmer and others organized the first fund-raising event for HIV/AIDS in Indianapolis during an era when many funeral homes refused to handle AIDS patients. Indy Pride Bag Ladies, an organization that evolved from that event, is considered to be among the country's oldest AIDS fund-raising organizations.
Some of those organizers continue to be involved with Step Up; "step" is an acronym for Services/Training/Education/Prevention. Our guest Paula French, Step Up's co-executive director, has been named an outstanding HIV/AIDS educator by the American Red Cross.
The Damien Center, named in honor of a Catholic priest who delivered compassionate care to people with leprosy, was established in 1987.
Both nationally and in Indiana, 1995 was the peak year for AIDS-related deaths. More than 50,800 people died across the country that year.
In the years since then, AIDS in this country has gone from being an inevitably fatal disorder to a chronic one that can be controlled with treatment plans that include a variety of medications. Even so, experts say the Scott County epidemic emphasizes why vigilance about HIV/AIDS remains crucial.
Learn more:
Roadtrip: Ruth at Indy Eleven Theatre
Guest Roadtripper and writer Rita Kohn will be calling in about her new play Ruth, starring Miki Mathioudakis, which opens on Thursday, April 30, at 8 p.m. at IndyFringe's new Indy Eleven Theatre in downtown Indy at the corner of Massachusetts and College avenues.
Ruth takes place around 968 BCE, when famine was part of life and homeless widows had to find their way to safety with determination, ingenuity and faith.
You will be able to travel treacherous paths from Beth-lehem in Judea, to Moab, and back to Beth-lehem. Judge for yourself the timelessness of the struggles and triumphs of Ruth and her mother-in-law Naomi.
Tickets are available online. Here's an opportunity to see original work by two hometown favorites: playwright Rita Kohn and actress Miki Mathioudakis!
History Mystery
Ryan White, the Kokomo teenager with AIDS who crusaded to attend school during the 1980s, had a prized possession given to him by Michael Jackson.
The gift from the pop superstar even served as a makeshift memorial for Ryan when he died in April 1990. It was placed on the front lawn of the White family's home in Cicero, where they had moved; notes, flowers and balloons were left by well-wishers next to the gift from Michael Jackson.
Question: What was the gift that Ryan White treasured?
The call-in phone number is (317) 788-3314, and please do not try to win the prize if you have won any prize from WICR during the past two months. Please do not call in to the show until Nelson has posed the question on the air.
The prize pack is a gift certificate to Story Inn in Brown County, courtesy of Story Inn, and a pair of tickets to the James Whitcomb Riley Museum Home, courtesy of Visit Indy.
Your Hoosier History Live! team,
Nelson Price, host and creative director
Molly Head, producer, (317) 927-9101
Richard Sullivan, webmaster and tech director
Pam Fraizer, graphic designer
Garry Chilluffo, media+development director
Please tell our sponsors that you appreciate their support: The Children of Enoch book series | Indiana Historical Society | Lucas Oil | Santorini Greek Kitchen | Story Inn | Visit Indy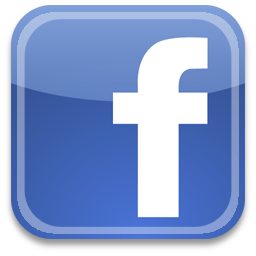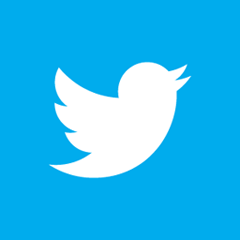 Acknowledgments to Monomedia, Visit Indy, WICR-FM, Fraizer Designs, Heritage Photo & Research Services, Derrick Lowhorn and many other individuals and organizations. We are an independently produced program and are self-supporting through organizational sponsorships and individual contributions. We do not receive any government funding. Visit our website to learn how you can support us financially. Also, see our Twitter feed and our Facebook page for regular updates.
May 2 show
Abe Martin's creator, Kin Hubbard
"You can take a voter to th' polls, but you can't make him think."
"When a feller says, 'it hain't the money, but th' principle o' th' thing,' it's the money."
"Now an' then, an innocent man is sent to th' legislature."
Do these quips sound as relevant today as they did a century ago? If so, that's testament to the talents of one of Indiana's best-known cartoonists - and the enduring appeal of his nationally syndicated character.
Abe Martin, the cracker-barrel philosopher who "lived" in Brown County, appeared in more than 300 newspapers across the country in the early 1900s. Will Rogers praised his creator, Indianapolis-based cartoonist Frank McKinney "Kin" Hubbard, as "America's greatest humorist" when he died.
To explore the life and career of Kin Hubbard (1868-1930) - and the impact of his folksy Abe Martin character - Nelson will be joined in studio by Steve Barnett, executive director of the Irvington Historical Society. For most of the peak years of his career, Hubbard lived in the Irvington neighborhood on the eastside of Indy. A memorial to the cartoonist is at the corner of East New York Street and Emerson Avenue; at the memorial's dedication, Steve met Hubbard's son.
Hubbard placed his pipe-smoking, suspender-wearing Abe Martin character in Brown County in part because, during the early 1900s, the hilly, isolated county had one of the state's highest poverty and illiteracy rates. So the notion that a Brown County resident could be a font of wisdom was considered humorous.
In the decades after the cartoonist's death, Brown County State Park dedicated a memorial to the cartoonist, and the rustic Abe Martin Lodge opened.
Abe Martin made his first appearance in 1904 in The Indianapolis News, Hubbard's "home" newspaper. Hubbard was born in Bellefontaine, Ohio, and dropped out of school there before the seventh grade.
More than 25 books of Abe Martin's witticisms eventually were published.
Hubbard's fans ranged from peers like Will Rogers to contemporary-era notables such as our guest Steve Barnett's former boss, the late Andy Jacobs. The longtime congressman from Indianapolis, who died in 2013, had an extensive collection of Abe Martin books and memorabilia.
© 2015 Hoosier History Live! All rights reserved.