May 16 show
What's in our State Archives?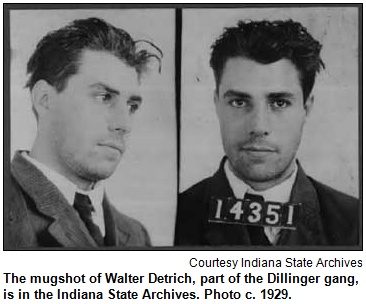 They are where you can find mug shots from the Department of Correction dating to the 1880s. The prison and reformatory records of notorious bank robber John Dillinger.
And the original Indiana State Constitution drafted in 1816, plus the new constitution of 1851.
The Indiana State Archives are the trove for all of that, as well as much more.
But most of the priceless documents, records and photos are not in climate-controlled areas. They are in a warehouse so antiquated the Indiana General Assembly has approved construction of a new state archives building. According to a recent story in the Indianapolis Business Journal, possible sites in downtown Indianapolis include one on the Central Canal near the Eugene and Marilyn Glick Indiana History Center.
To explore all of this, Nelson will be joined in studio by:
Since 2001, the state archives have been kept in a warehouse at 6440 E. 30th St. in Indianapolis.
In addition to the state constitutions, Dillinger prison records and DOC mug shots, the archives have extensive records documenting the Civil War.
Our guest Steve Towne, the author of several books and articles about the Civil War, says the surviving records from the administration of Gov. Oliver P. Morton (the state's governor during the 1860s) "are probably better and fuller than those for any other Northern state governor."
Steve's newest book, Surveillance and Spies in the Civil War (Ohio University Press, 2015), is about U.S. Army espionage operations in the Midwest to detect anti-government conspiracies.
The state archives also house registries for "negroes and mulattos" from the 1850s; the 1851 state constitution required such registries.
In addition to documents and photos, digital archives are maintained by the state archives.
During our show, we will explore the range - and condition - of the various historic records, as well as the pros and cons of possible sites for the archives building. The warehouse on the eastside was intended as a temporary repository when the archives were moved there nearly 15 years ago.
The first state constitution in 1816 was prepared in Corydon, Indiana's first capital, by delegates who often met under elm trees. It decreed Indiana would not be a slave state.
"The 1816 constitution is the single most important document in Indiana's history," acclaimed historian James Madison writes in his book Hoosiers: A New History of Indiana (IU Press, 2014).
During the 1840s, a major financial crisis in the Hoosier state - blamed in part on spending to build canals - prompted calls for another constitutional convention. The 1851 constitution prohibited overspending.
In addition to housing the constitutions, the state archives include Indiana Supreme Court decisions and the Indiana prison and reformatory records of Dillinger (1903-1934), who became known as "Public Enemy No. 1" during the Great Depression. Dillinger was born in Indianapolis, but his family moved to a farm near Mooresville when he was a teenager. He spent much of his young adulthood at the Indiana State Reformatory in Pendleton and the Indiana State Prison in Michigan City.
Learn more:
History Mystery
John Dillinger, whose prison and reformatory records are housed at the Indiana State Archives, robbed banks in five states during the 1930s. His largest haul came from a robbery in October 1933 of a bank in an Indiana town. With three gang members, Dillinger, who had recently escaped from a jail in Lima, Ohio, robbed the bank of about $75,000. The bank building was on the courthouse square of the Indiana town.
Question: What is the town?
The call-in phone number is (317) 788-3314, and please do not try to win the prize if you have won any prize from WICR during the past two months. Please do not call in to the show until Nelson has posed the question on the air.
The prize pack is a gift certificate to Beef & Boards Dinner Theatre, courtesy of Visit Indy, and a family pass to Conner Prairie, courtesy of Conner Prairie.
Roadtrip: Hesston Steam Museum in La Porte
Our Guest Roadtripper is Ted Rita, general manager of the Hesston Steam Museum in La Porte in northwestern Indiana. This is the place for you if you love steam engines! You can ride the museum's one-quarter scale and one-eighth scale steam railroads that meander over bridges and through an enchanting wooded landscape. You can even enjoy a special treat at Doc's Soda Fountain.
The Hesston Steam Museum is filled with all kinds of steam power machinery, including a steam-powered saw mill, a railroad steam crane, and a steam-powered electric power plant. The museum opens Memorial Day weekend on Saturday, May 23, with fun for the entire family.
Your Hoosier History Live! team,
Nelson Price, host and creative director
Molly Head, producer, (317) 927-9101
Richard Sullivan, webmaster and tech director
Pam Fraizer, graphic designer
Garry Chilluffo, media+development director
Please tell our sponsors that you appreciate their support: The Children of Enoch book series | Indiana Historical Society | Lucas Oil | Story Inn | Visit Indy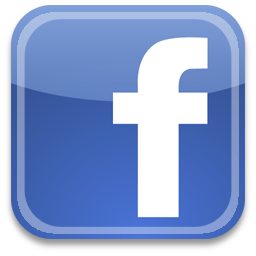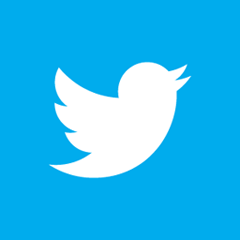 Acknowledgments to Monomedia, Visit Indy, WICR-FM, Fraizer Designs, Heritage Photo & Research Services, Derrick Lowhorn and many other individuals and organizations. We are an independently produced program and are self-supporting through organizational sponsorships and individual contributions. We do not receive any government funding. Visit our website to learn how you can support us financially. Also, see our Twitter feed and our Facebook page for regular updates.
Thanks!
Keeping us in your inbox and on the air
Thanks to the Social Health Association of Indiana for underwriting the podcast of the show HIV history in Indiana, which originally aired on April 25, 2015.
Hoosier History Live thanks contributors Jeff Powers, Bruce Buchanan, Jennifer Smith, Theresa and David Berghoff, Susan Hetherington, Dana Waddell and Clay Collins and Ann S. Frick.
We are a self-supporting independent production company; it takes only seconds to help us out. Just click the yellow "Donate" button. Or if you prefer the paper method, you may make out a check to "Hoosier History Live" and mail it to Hoosier History Live, P.O. Box 44393, Indianapolis, IN 46244-0393.
May 23 show
Ernie Pyle and John Bartlow Martin, journalists
One of the most acclaimed war correspondents of the 20th century was killed 70 years ago. Another journalist became the dominant writer for the popular "big slick" magazines of the 1940s and '50s.
Both Ernie Pyle, a native of the tiny town of Dana in far western Indiana, and John Bartlow Martin, who grew up in Indianapolis, also wrote about Hoosiers.
During our show about the lives and careers of these two iconic journalists, Hoosier History Live will focus on what they wrote about their home state. Particularly in the case of Martin (1915-1987), it wasn't always flattering.
Nelson will be joined in studio by two authors of books about the journalists:
Owen Johnson of Bloomington, an IU associate professor emeritus who spoke last month at a ceremony commemorating the 70th anniversary of Pyle's death. The ceremony was in Honolulu, where Pyle's remains were taken after he was assassinated by a Japanese sniper during the final days of WW II. Next winter, IU Press will publish a book, At Home with Ernie Pyle, that Owen edited; it will include all of Pyle's columns about Indiana and Hoosiers.
And Ray Boomhower of the Indiana Historical Society. He's the author of a new biography, John Bartlow Martin: A Voice for the Underdog (IU Press). Ray, a frequent guest on Hoosier History Live, has written several other books, including The Soldier's Friend: A Life of Ernie Pyle (IHS Press, 2006) and Robert F. Kennedy and the 1968 Indiana Primary (IU Press, 2008).
After his career as a magazine writer, Martin became a speechwriter and close adviser to Democratic politicians, including Bobby Kennedy.
Pyle, a Pulitzer Prize winner, rotated among the various branches of the military during WWII, shivered in foxholes and joined U.S. troops fighting in North Africa, Europe and the Pacific. He had attended IU, where he was editor of the campus newspaper, but he dropped out before graduating to work at a newspaper in LaPorte.
Martin, who endured what he described as an unhappy childhood, attended DePauw University and was expelled after wild behavior. Eventually, he returned to earn his diploma and went on to be a star writer for the Saturday Evening Post, Life, Harper's, Look and other magazines.
Martin's books included Indiana: An Interpretation (1947), which, according to Ray's biography, some conservative bookstores in the Hoosier state refused to sell.
Pyle, on the other hand, almost always enjoyed huge, popular success with his writing. His columns were appearing in 400 daily newspapers and 300 weeklies when he was killed. He was portrayed by Burgess Meredith in the movie The Story of G.I. Joe (1945).
© 2015 Hoosier History Live! All rights reserved.