May 30 show
Roadside motels: bygone Americana
Remember the motels, cabin courts and other lodging spots that were so familiar on pre-interstate highways?
Many bit the dust long ago, but Hoosier History Live will explore their heyday - as well as their decline - just as many folks hit the road for vacations. During our show, we even will explore still-familiar chains such as Holiday Inn. But our focus will be on the bygone style and architecture familiar to motorists from the 1940s through the '70s, rather than the type operated by the international conglomerate today.
Our studio guests will include Jeff Kamm, who recently shared insights about former roadside Holiday Inns in the Indy metro area in an article for Historic Indianapolis.
Jeff, a graduate of Purdue's hospitality and tourism management program, worked for 10 years managing various hotels in the Indy area; today, he is the operations manager for the International Center.
Jeff and Nelson will be joined by Joan Hostetler, founding director of the Indiana Album, who also collaborated with Nelson on the visual history book Indianapolis Then and Now and related projects; aspects of our heritage that Joan has extensively researched include roadside architecture.
Certainly the design of many roadside motels and hotels was distinctive, such as the orange and blue appearance associated with Howard Johnson Motor Lodge chain. According to our guest Jeff Kamm, the first Howard Johnson Motor Lodge opened in 1954 in Savannah, Ga.
About 30 years before that, towns during the 1920s began establishing free "auto camps" as Americans took to the roads with the boom in car ownership, Jeff notes.
Prior to - and sometimes simultaneously with - the evolution of the roadside motel came lodging spots that consisted of cabins for overnight guests clustered around a check-in office. They were known as tourist cabins or cabin courts.
According to Jeff's research, by 1956 about 500 roadside motels were scattered across Indiana. Along U.S. 40 across Indiana that year, there were 120 of the motels.
Jeff's track record in the hospitality industry includes managing properties in the Marriott and Radisson families of hotels.
The first Holiday Inn in the Indy area opened in 1960 "across from the main gate of the area's biggest attraction, the Indianapolis Motor Speedway," Jeff writes in his historicindianapolis.com article. The Holiday Inn in Speedway featured the neon green sign that became such a common sight across Indiana and the rest of the country.
His article notes that the oversized neon signs and some other once-standard features of Holiday Inns have vanished as the chain evolved.
"Drivers may recently have noticed a pile of rubble on U.S. 31 immediately south of the I-465 interchange," Jeff writes. "This is the last reminder of the Holiday Inn in the Circle City in its traditional incarnation."
In recent years, many former roadside motels across Indiana - particularly those that were locally owned - have been converted into apartments or lodging spots with extended-stay occupancies.
Remnants of a few auto camps or tourist cabins remain across Indiana, including in Hendricks County, according to our guest Jeff Kamm, who grew up in Plainfield.
Early auto camps sprang up along the Lincoln Highway in northern Indiana during the 1920s near cities such as Elkhart and Columbia City.
Along the National Road (U.S. 40), the cabins could be found near cities such as Richmond and Cambridge City.
According to Jeff, developers began building connected cabins (thereby saving on materials), which kicked off the era of the motel as the most popular roadside lodging spot. In 1946, Best Western created a "membership association" of motels.
After the opening in Indianapolis of the first Holiday Inn on West 16th Street near the speedway, the chain quickly built several other motels in the Hoosier capital. By 1967, Jeff reports, there were seven Holiday Inns in Indy, including one on Pendleton Pike and another near the site then of the city's airport.
Some of these original Holiday Inn buildings became a Motel 6 or a Classic Motor Inn before being razed. The former Holiday Inn site near the old airport, Jeff reports, "now operates as the more upscale Crowne Plaza."
Learn more:
History Mystery
It was not a roadside motel. Instead, it was a historic hotel with a heritage in Rushville that dated to the 1800s. For several generations in the 1900s, it become one of the best-known lodging spots in Indiana.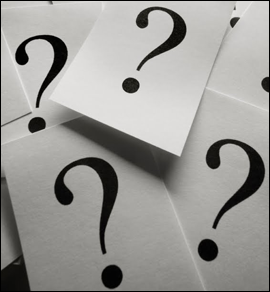 In 1940, the hotel even served as the headquarters for Indiana native Wendell Willkie's presidential campaign against Franklin D. Roosevelt.
Owned beginning in the 1920s by generations of a family in Rushville, the hotel - which took on the family's name - became a popular overnight spot for motorists traveling between Indianapolis and Cincinnati. Sugar cream pie served in the hotel's dining room had scores of enthusiasts across the state. For many decades, the hotel also served as a major social venue for events in Rush County and surrounding counties.
Although the hotel in Rushville eventually was converted into apartments, the building is listed on the National Register of Historic Places.
Question: Name the former hotel.
The call-in phone number is (317) 788-3314, and please do not try to win the prize if you have won any prize from WICR during the past two months. Please do not call in to the show until Nelson has posed the question on the air.
The prize pack is a gift certificate to Cunningham Restaurant Group and two tickets to the Indianapolis Zoo, courtesy of Visit Indy.
Roadtrip: Concerts on the Canal in downtown Indy
Guest Roadtripper Katie Keesling of the Indiana Historical Society tells us that Thursday nights are heating up in downtown Indianapolis for another exciting summer of Concerts on the Canal, presented by MainSource. The 2015 lineup on the Kruse Family Stardust Terrace includes Endless Summer Band, Gregg Bacon and Living Proof.
All shows are from 6 to 8 p.m., with the Fourth of July Celebration from 5 to 9:30 p.m. Free and reserved seating is available. The Indiana Historical Society will be setting up cornhole bag-toss games across the canal for the grass sitters!
And, thanks to Citizens Energy Group, the History Center is free all day Thursdays until 8 p.m. during concert season.
Your Hoosier History Live! team,
Nelson Price, host and creative director
Molly Head, producer, (317) 927-9101
Richard Sullivan, webmaster and tech director
Pam Fraizer, graphic designer
Garry Chilluffo, media+development director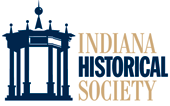 Please tell our sponsors that you appreciate their support: Indiana Historical Society | Lucas Oil | Story Inn | Visit Indy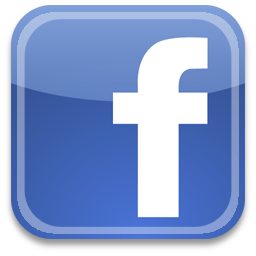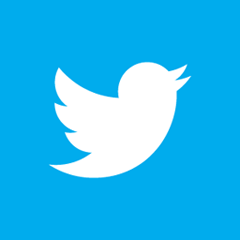 Acknowledgments to Monomedia, Visit Indy, WICR-FM, Fraizer Designs, Heritage Photo & Research Services, Derrick Lowhorn and many other individuals and organizations. We are an independently produced program and are self-supporting through organizational sponsorships and individual contributions. We do not receive any government funding. Visit our website to learn how you can support us financially. Also, see our Twitter feed and our Facebook page for regular updates.
June 6 show
Quilting heritage
Quilts have been part of the fabric of Hoosier heritage since the state's beginnings nearly 200 years ago.
So it's high time Hoosier History Live explored all aspects of quilting, from the influences of pioneers, Amish and Mennonite groups to Underground Railroad quilts, appraising and storing quilts, and the modern and art quilt movements.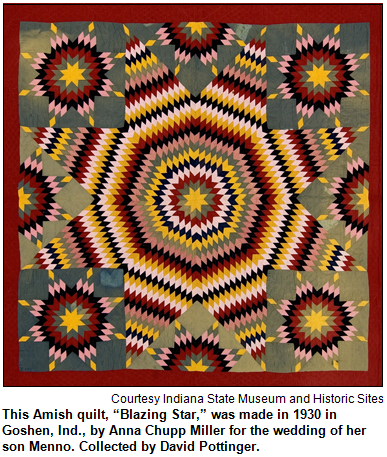 During our show, we also will explore revivals of the quilting that unfolded during the 1920s - a Hoosier entrepreneur became known as the top national expert of quilting then - as well as a revival under way in connection with Indiana's upcoming Bicentennial in 2016. At the Indiana State Museum, a special exhibit, 19 Stars: Quilts of Indiana's Present and Past, will open June 13. It will feature a collection of contemporary and historic quilts, including some that date to the late 1830s or early 1840s.
Nelson will be joined in studio by Mary Jane Teeters-Eichacker, curator of social history at the state museum, where she oversees a collection of more than 700 quilts. They include an internationally known collection of Amish quilts from Indiana called the David Pottinger Collection.
Other guests on our show will include Elizabeth Bollinger Braun, a professional quilt appraiser and quilt collector. Although Elizabeth lives in Indianapolis, she grew up on a farm in northern Indiana near Amish communities. She attributes her interest in quilts to her German, Pennsylvania Dutch and Mennonite family heritage.
In addition to Mary Jane and Elizabeth, Nelson will be joined by Judy Pleiss of Indianapolis, who has created one of the quilts that will be exhibited at the state museum. Judy describes herself as "hooked" on quilting since the U.S. Bicentennial in 1976; she has taken classes from renowned quilters and has studied fabric-art techniques.
As many quilting enthusiasts across the country know, the Quilters Hall of Fame can be found in Indiana. It's in Marion - specifically, in the restored home of 1920s quilting entrepreneur Marie Webster, who drew widespread acclaim for her innovative designs. The author of the first book about American quilting history, Marie Webster (1859-1956) ran a mail-order quilting business from her home, which is a National Historic Landmark. She is credited with inspiring a national revival in quilting during the 1920s.
Today, many Hoosier quilt artists have been inspired by the upcoming Indiana Bicentennial to create quilts with themes featuring 19 stars. That's because Indiana became the 19th state in 1816.
Learn more:
© 2015 Hoosier History Live! All rights reserved.