June 6 show
Quilting heritage
Quilts have been part of the fabric of Hoosier heritage since the state's beginnings nearly 200 years ago.
So it's high time Hoosier History Live explored all aspects of quilting, from the influences of pioneers, Amish and Mennonite groups to myths about the Underground Railroad and quilts; appraising and storing quilts, and the modern and art quilt movements.
During our show, we also will explore revivals of the quilting that unfolded during the 1920s - a Hoosier entrepreneur became known as the top national expert of quilting then - as well as a revival under way in connection with Indiana's upcoming Bicentennial in 2016. At the Indiana State Museum, a special exhibit, 19 Stars: Quilts of Indiana's Present and Past, will open June 13. It will feature a collection of contemporary and historic quilts, including some that date to the late 1830s or early 1840s.
Nelson will be joined in studio by Mary Jane Teeters-Eichacker, curator of social history at the state museum, where she oversees a collection of more than 700 quilts. They include an internationally known collection of Amish quilts from Indiana called the David Pottinger Collection.
Other guests on our show will include Elizabeth Bollinger Braun, a professional quilt appraiser and quilt collector. Although Elizabeth lives in Indianapolis, she grew up on a farm in northern Indiana near Amish communities. She attributes her interest in quilts to her German, Pennsylvania Dutch and Mennonite family heritage.
In addition to Mary Jane and Elizabeth, Nelson will be joined by Judy Pleiss of Indianapolis, who has created one of the quilts that will be exhibited at the state museum. Judy describes herself as "hooked" on quilting since the U.S. Bicentennial in 1976; she has taken classes from renowned quilters and has studied fabric-art techniques.
As many quilting enthusiasts across the country know, the Quilters Hall of Fame can be found in Indiana. It's in Marion - specifically, in the restored home of 1920s quilting entrepreneur Marie Webster, who drew widespread acclaim for her innovative designs. The author of the first book about American quilting history, Marie Webster (1859-1956) ran a mail-order quilting business from her home, which is a National Historic Landmark. She is credited with inspiring a national revival in quilting during the 1920s.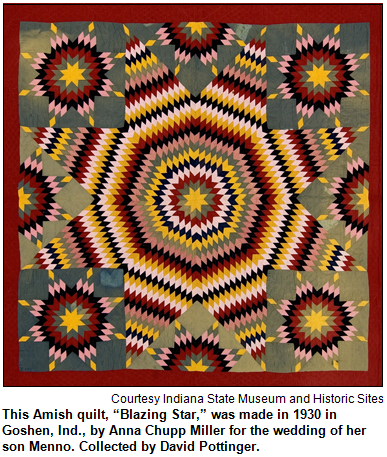 Today, many Hoosier quilt artists have been inspired by the upcoming Indiana Bicentennial to create quilts with themes featuring 19 stars. That's because Indiana became the 19th state in 1816.
According to our guest Mary Jane Teeters-Eichacker, the inclusion of stars in patterns also was a favorite of quilters during the 1800s and 1900s.
Contemporary quilters represented in the state museum's upcoming exhibit live in such Indiana cities as Crawfordsville, Anderson, Noblesville, Gas City, Newburgh and Indianapolis.
At the National Quilt Museum in Paducah, Ky., our guest Elizabeth Braun has studied quilt dating and appraisal; we will explore both topics during our show. Elizabeth, a clinical nurse specialist and a legal nurse consultant, was taught to sew by her mother, a professional tailor. She has won several state and local awards for needle crafts.
Our guest Judy Pleiss, who formerly worked at a quilt shop in Carmel, reports that she keeps informed about developments in quilting via the internet. Over the years, she has developed her own style and techniques.
"I continue to love traditional quilts, but am not really interested in making them in the traditional way," she says. "I love bright and exuberant color, am inspired by the beauty of the natural world, and find improvisational work exhilarating."
Learn more:
History Mystery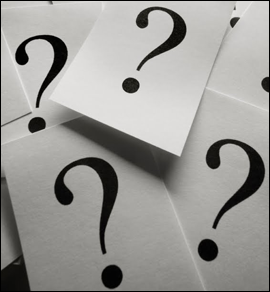 Amish residents account for about 12 percent of the population of a county in northern Indiana.
The county has such a deep Swiss heritage that some of its best-known towns were named in honor of cities in Switzerland. The population of Amish in the county - which is not LaGrange or Elkhart counties - is growing because of the large size of Amish families, which have an average of seven children.
In recent years, a glockenspiel (clock tower) has been built in the county, modeled after Swiss clock towers.
Question: What is the county in northern Indiana?
Hint: The northern Indiana county also has an Indiana State Historic Site. It's the historic home of a famous author, naturalist and photographer who died in 1924.
The prize pack includes a family 4-Pack to Conner Prairie, including four tickets for the 1859 Balloon Voyage, courtesy of Conner Prairie, as well as two discounted tickets to Segway of Indiana White River State park tours, courtesy of Visit Indy.
Roadtrip: Knightstown
Guest Roadtripper William Selm suggests a quick trip east of Indianapolis on the Old National Road to the town of Knightstown, which is perhaps most famous its Hoosier Gym, which served as the home court for the Hickory Huskers in the movie 1986 movie "Hoosiers".
Jubilee Days in Knightstown occurs in mid-June, and the Hoosier Fall Fest is in September. Hear more on Saturday!
Your Hoosier History Live! team,
Nelson Price, host and creative director
Molly Head, producer, (317) 927-9101
Richard Sullivan, webmaster and tech director
Pam Fraizer, graphic designer
Garry Chilluffo, media+development director
Please tell our sponsors that you appreciate their support: B's Po Boy restaurant | Indiana Historical Society | Lucas Oil | Story Inn.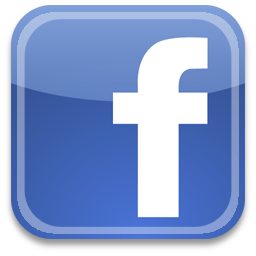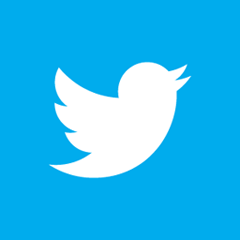 Acknowledgments to Monomedia, Visit Indy, WICR-FM, Fraizer Designs, Heritage Photo & Research Services, Derrick Lowhorn and many other individuals and organizations. We are an independently produced program and are self-supporting through organizational sponsorships and individual contributions. We do not receive any government funding. Visit our website to learn how you can support us financially. Also, see our Twitter feed and our Facebook page for regular updates.
This and that
Meet host Nelson Price on June 16
Our host, Nelson Price, will kick off the Indiana Historical Society summer author series with a presentation at noon on Tuesday, June 16, about his newest book, The Quiet Hero: A Life of Ryan White. The talk is free and open to the public. The Eugene and Marilyn Glick Indiana History Center is at 450 W. Ohio Street in Indianapolis and has its own parking lot just north of the building.
People are encouraged to bring their own lunches - or to purchase food from the Stardust Terrace Cafe - for the presentation. No RSVP is needed. And if you have another of Nelson's books, feel free to bring it for him to sign.

Hoosier History Live wishes to thank our new Tweeter, Robin Knop! Don't forget to follow us on Facebook and Twitter. Our intrepid producer Molly has (sort of) figured out Facebook, but she says learning one social media platform per decade is quite enough!

With next week's encore show on June 13, we won't be publishing an enewsletter on June 12.
June 13 show - encore presentation
Flag of Indy, anthem, 'Indiana' movie and other symbolism
With Flag Day about to unfold on June 14, here's a timely question: Did you know the city of Indianapolis has an official flag?
You won't confuse it with the official state of Indiana flag, which has a torch and a burst of 19 stars symbolizing the Hoosier state as the 19th to enter the Union. Gold and dark blue are the predominant colors on the state flag, which is well known.
The obscure flag representing the Hoosier capital has a white cross and a lighter shade of blue, with a white star in the middle of a red circle. To explore the city and state flags as well as other symbols, Nelson is joined on this show by a beloved historian who occasionally wears a lapel pin depicting the Indy flag. On this encore broadcast of one of the most popular shows in our Hoosier History Live archives (its original air date was June 21, 2014), our guest is George Geib, who retired in 2014 after a long career as a distinguished professor of history at Butler University.
During our show, Professor Geib and Nelson explore products created to tout the Hoosier state and its capital city, in addition to the seldom-seen city flag. If you want to catch the flag of Indianapolis in action - flapping in the summer breeze - visit the City-County Building. Along with the American flag, the city flag flies on a pole in the courtyard on the south side of the 28-story office tower.
Professor Geib and Nelson also share details about a silent movie, titled Indiana, produced in 1916 in connection with the celebration of the Centennial of Indiana's statehood.
The state flag also was an outgrowth of the Centennial. As part of the celebrations in 1916, the General Assembly called for the adoption of a state flag. The Daughters of the American Revolution sponsored a contest to select the winner. Mooresville artist Paul Hadley created the winning design.
The flag for the city of Indy, on the other hand, was created in 1962 by Roger Gohl, then an 18-year-old freshman at the Herron School of Art.
In addition to discussing the flags during our show, Professor Geib shares insights about a song that some sources used to claim was an official anthem of Indianapolis.
As for Indiana, the silent movie made in 1916: It featured footage of Hoosier poet James Whitcomb Riley surrounded by children on the lawn of the Lockerbie residence now known as the James Whitcomb Riley Museum Home. Riley, who was in declining health during the filming, died later in 1916.
Learn more:
© 2015 Hoosier History Live! All rights reserved.