June 20 show
Insects and Indiana
With summer in full swing, Hoosier History Live will cover the waterfront regarding our insect heritage in a show certain to create plenty of buzz.
Topics will range from which insects were here - and which ones were not - when pioneers arrived in the 1800s to advice related to the increasing popularity of beekeeping in urban and suburban neighborhoods.
We also will explore the invasive beetle that has been decimating ash trees across the state.
Our expert guest will be none other than the founder of the annual Bug Bowl at Purdue University.
He is Tom Turpin, a professor of entomology and a popular, witty public speaker. In his talks, Dr. Turpin shares tips about:
How to avoid irritating insects.
The insect that Native Americans called "the white man's fly."
And whether moths, cockroaches, hornets, wasps, gnats, spiders and other such critters were native to Indiana.
His Bug Bowl, which Dr. Turpin began as a creative activity for his students in 1990, has drawn international media coverage and has expanded to include the general public in the West Lafayette area and far beyond.
Events include cockroach racing and cricket spitting contests. (The cockroaches compete on a ramped track with Plexiglas. Their racetrack is known as Roach Hill Downs.) The Bug Bowl also features exhibits of honey bees, food cooked with insects and an insect petting zoo.
On a more serious note, Dr. Turpin will share insights during our show about the emerald ash borer, a beetle that has been killing ash trees across Indiana and elsewhere.
Recent news reports have described extensive damage to ash trees in Logansport and surrounding areas of Cass County. But ash trees in all areas of the state have been affected by the beetle, which is not native to Indiana.
"Unfortunately, a lot of the 'pest insects' are ones that have been introduced over the decades," Dr. Turpin reports.
During our show, Dr. Turpin also will discuss the opposite situation: insects that may be vanishing from Indiana.
He recently explored that issue in a column, titled "On Six Legs," that he writes for the Purdue Extension. His recent column focused on questions from Hoosiers who have been wondering why they no longer see large, colorful moths - commonly known as giant silkworm moths - that they recall from childhood. Unlike many moths, giant silkworm moths are brightly colored and have "conspicuous eye spots," Dr. Turpin notes.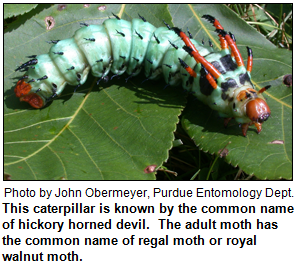 During our show, he will share insights about whether the distinctive moths are indeed less populous in Indiana. He also will discuss which spiders found in Indiana are dangerous and which are harmless.
In addition, Dr. Turpin will assess the early studies of moths in Indiana by naturalist Gene Stratton-Porter, the author of best-selling books including The Girl of the Limberlost (1909). Her collections of moths are displayed at her Limberlost Cabin, an Indiana State Historic Site in northeastern Indiana.
Dr. Turpin, a native of Kansas, has lived in Indiana since the early 1970s.
Teaser alert: He says most insects with stinging capabilities are not deliberately aggressive with people. Tune in to find out how to avoid angering them.
Learn more:
History Mystery
A famous Hoosier was trained as a zoologist and started his career by studying wasps. Some of his research focused on their mating habits.
Later, he became a household name for a different kind of research, some of it quite controversial. He died in 1956.
Question: Who was he?
The call-in phone number is (317) 788-3314, and please do not try to win the prize if you have won any prize from WICR during the past two months. Please do not call in to the show until Nelson has posed the question on the air.
The prize pack includes a gift certificate to the Rathskeller, courtesy of Visit Indy, and two passes to the IMAX Theater, courtesy of the Indiana State Museum.
Roadtrip: Pine Hills Nature Preserve
Our guest Roadtripper and film historian Eric Grayson tells us that "this Saturday's Roadtrip is a little off the beaten path, on purpose." It's Pine Hills Nature Preserve, near Waveland, Ind.
Pine Hills is part of Shades State Park, but it has some special Indiana history to it. Eric recommends going early in the morning to take in the scenery, with the birds, creeks and cliffs.
"The cliffs are spectacular, and the trails take you over each one," Eric tells us. "The most famous is The Devil's Backbone. This is a rock formation about six feet wide, but on either side is a sheer dropoff of more than 100 feet. At the top, you'll find graffiti from as far back as the 1840s."
Eric continues: "After hiking around for a long day, you'll probably be hungry. If you're in the mood for some home-town cooking, try going to the Cozy Corner in Waveland, which is a great little place. Waveland is also the boyhood home of artist T.C. Steele."
If you're more in the mood for a State Park experience, Shades doesn't have an Inn, but nearby Turkey Run does, and the food there, says Eric, is excellent.
Your Hoosier History Live! team,
Nelson Price, host and creative director
Molly Head, producer, (317) 927-9101
Richard Sullivan, webmaster and tech director
Pam Fraizer, graphic designer
Garry Chilluffo, media+development director
Please tell our sponsors that you appreciate their support: B's Po Boy restaurant | Indiana Historical Society | Lucas Oil | Marion County Fair | Story Inn.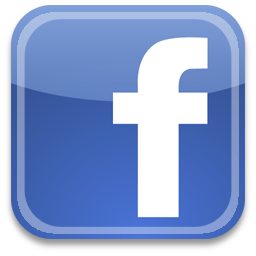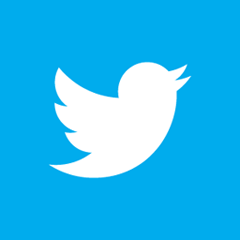 Acknowledgments to Monomedia, Visit Indy, WICR-FM, Fraizer Designs, Heritage Photo & Research Services, Derrick Lowhorn and many other individuals and organizations. We are an independently produced program and are self-supporting through organizational sponsorships and individual contributions. We do not receive any government funding. Visit our website to learn how you can support us financially. Also, see our Twitter feed and our Facebook page for regular updates.
June 27 show
YMCA heritage
With a flurry of new YMCAs opening recently or anticipated soon in the Indianapolis area, it's easy to forget that the Y's roots stretch back more than 160 years in the Hoosier capital.
Amid the attention focused on new or expected YMCAs in the CityWay area of downtown Indy, the Avondale Meadows neighborhood long described as "struggling," Pike Township and even an unusual Indy Bike Hub YMCA, Hoosier History Live will explore the heritage of the Y in central Indiana and elsewhere in the state.
It's a story that begins in 1854 in the Hoosier capital, just 10 years after the first Y opened in England.
Early civic leaders involved in the YMCA included Eli Lilly and future U.S. president Benjamin Harrison.
Wealthy entrepreneur Madam Walker became an important supporter of the Senate Avenue YMCA, which opened in 1912 as the first Y for African-Americans in Indianapolis. (The building, now long demolished, was dedicated by Booker T. Washington.)
Nelson will be joined in studio by Eric Ellsworth, president and CEO of the YMCA of Greater Indianapolis, which includes YMCAs in Avon, Fishers and the former Fort Harrison.
Other guests will include Dr. Stanley Warren, the author of The Senate Avenue YMCA for African-American Men and Boys (Donning Company Publishers) and a retired college and high school history teacher. (Last year, Dr. Warren was a Hoosier History Live guest for a show about Attucks High School; he was a student and, later, a teacher at the school.)
A potpourri of YMCA heritage facts:
In 1902, the first summer camp for boys in the Indy-based Y was held. The setting was the Lake Wawasee estate of J.K. Lilly, son of Eli and the then-president of the Y board in the Hoosier capital.
In 1946, the YMCA purchased 103 acres on the Flatrock River and opened a summer camp there the next year.
According to a recent story in The Indianapolis Star, the CityWay YMCA currently under construction will be 87,000 square feet. Among other features, it will have three full-sized basketball courts, a running track "with sweeping views of the city skyline," two swimming pools and a yoga studio. The $24 million health and fitness facility is expected to open in December in CityWay, which is on the south side of downtown.
© 2015 Hoosier History Live! All rights reserved.