July 11 show
Vinyl records and albums: play 'em again
Not too long ago, vinyl records and albums seemed to be a chapter (albeit a bulging one) in history.
Stop the music. A comeback is under way for singles and albums on vinyl - the way hit songs performed by entertainers from Frank Sinatra, the Beatles and the Rolling Stones to the Jackson Five, Linda Ronstadt and John Mellencamp were introduced.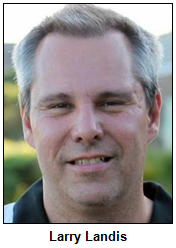 To explore the heyday, decline and recent re-rise of vinyl records and albums, Nelson will be joined in-studio by three Hoosier guests. They include a record collector/seller who has an inventory of more than 250,000 albums and 80,000 singles. He is Larry Landis, who operates Legend Records inside the Main Street Shoppes in Westfield.
One of our other guests, Rick Wilkerson, reports that sales of vinyl records have been increasing by 50 percent annually in recent years. Rick, the owner of Irvington Vinyl, says vinyl records now account for 6 percent of total music sales, so it's still a relatively small portion.

For about 70 years during the 20th century, though, vinyl was king. Record players and turntables could be found in almost every home. The hi-fi eventually became a standard furnishing, as well.
So our guests also will include John Scot Sheets, the owner of Affordable Hi Fi, who repairs and sells record players and turntables. John also is a musician and songwriter.
According to an article in Senior Life, a monthly newspaper serving the over-50 set in central Indiana, our guest Larry Landis' collection includes "bootleg albums, mint pressings, limited editions and albums that still contain all of the posters, stickers and freebies originally included."
The heyday of vinyl music is now more than 25 years in the past. By the late 1980s, digital media was making significant inroads, with compact discs (CDs) starting to take over.
Despite the continual technological advances, some folks still prefer to listen to albums and records the old-fashioned way; increasing numbers of young people, even teenagers, are joining the crowd. Nelson and his guests will explore why.
His guests also will share insights about which vintage albums and records are in demand. And which are not.
FYI: "LP" is an abbreviation for "long play." Music historians credit Columbia Records with introducing LP albums on vinyl in 1948. LP quickly became the standard format for vinyl albums; it typically allows at least 10 recordings on a single disc.
Some vinyl-records trivia connected to the Hoosier state:
A group called Indiana Vinyl is trying to document every vinyl record or LP album released by a Hoosier musician from 1950 to 1990.
Hoosiers who won Grammy Awards for albums during that era include Wes Montgomery, the star of the Indiana Avenue jazz scene in Indianapolis. His album, "Goin' Out of My Head," won a Grammy in 1965. Three years later, as he was preparing to tour Japan, Montgomery died of a heart attack at age 45.
Our guest Rick Wilkerson is involved in efforts to create an Indiana Music and Entertainment Museum to document and preserve the state's music heritage.
Learn more:
Roadtrip: Works of African-American contractor and architect Samuel Plato
Guest Roadtripper Kisha Tandy of the Indiana State Museum suggests a Roadtrip to learn more about African-American contractor and architect Samuel Plato, who lived and built homes in and around Marion, Ind., from 1902 to 1921.
Born in 1882 in Alabama, Plato graduated from State University Normal School in Louisville in 1902 and then completed a mail-order program in architecture with International Correspondence Schools. Plato left a structural legacy of churches, homes and United States Post Offices not only in Marion but also in Louisville, Ky., where he moved after leaving Marion. He died in 1957.
On Saturday, July 25, you'll have an opportunity to explore the architectural works of Plato at a daylong tour in Marion hosted by Indiana Landmarks' African American Landmarks Committee. The program is based at the Plato-designed Wilson-Vaughan Hostess House. Tickets are $40 per person, $25 per member of Indiana Landmarks. Lunch is included. Register online at https://platoexperience.eventbrite.com or call Chris DellaRocco, (800) 450-4534 or (317) 822-7923.
Learn more:
History Mystery
In 1977, a singer who grew up in Wabash, Ind., and graduated from Wabash High School had a cross-over hit with a tune that topped both the pop and country charts. She won a Grammy Award for the song, which remains her biggest claim to fame.
She also has recorded music composed by Indiana native Hoagy Carmichael.
Question: Who is she?
Hint: She has an older sister who also is a famous singer - but who did not grow up in Indiana.
The call in phone number is (317) 788-3314, and please do not try to win the prize if you have won any prize from WICR during the past two months. Please do not call into the show until Nelson has posed the question on the air.
The prize pack includes a gift certificate to Iozzo's Restaurant, courtesy of Visit Indy, and two tickets to the Indiana State Museum, courtesy of the Indiana State Museum.
Your Hoosier History Live! team,
Nelson Price, host and creative director
Molly Head, producer, (317) 927-9101
Richard Sullivan, webmaster and tech director
Pam Fraizer, graphic designer
Garry Chilluffo, media+development director
Please tell our sponsors that you appreciate their support: B's Po Boy restaurant | Ernie Pyle WWII Museum | Indiana Historical Society | Lucas Oil | Story Inn.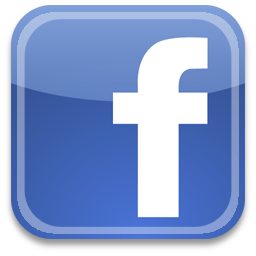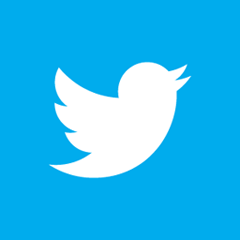 Acknowledgments to Monomedia, Visit Indy, WICR-FM, Fraizer Designs, Heritage Photo & Research Services, Derrick Lowhorn and many other individuals and organizations. We are an independently produced program and are self-supporting through organizational sponsorships and individual contributions. We do not receive any government funding. Visit our website to learn how you can support us financially. Also, see our Twitter feed and our Facebook page for regular updates.
July 11 show
Two sensational murders in the 1920s
One murder case involved a man who killed his wife - and attempted to pin the crime on their chauffeur.
The other case involved a woman, called a "feminine Bluebeard" by journalists in the 1920s, who poisoned her husband. Make that two husbands. She probably poisoned one of her fathers-in-law as well.
The setting for the first case during the Roaring '20s was urban: East Chicago, which was a boom town in 1923. That's when handsome bootlegger Harry Diamond shot his wife, Nettie Herskovitz Diamond, who had been a wealthy widow when she married him.
The setting for the other crimes was much more rural: Hancock County. That's where Clara Carl poisoned her husband, Frank Carl, when the couple was living in the small Indiana town of Philadelphia. She probably also poisoned Frank's father, 85-year-old Alonzo Carl, as well as her first husband, Robert Gibson.
To explore the murders that drew national attention to Indiana during the early 1920s, Nelson will be joined in studio by two guests who have researched the lurid crimes:
Jane Ammeson, the author of the new book A Jazz Age Murder in Northwest Indiana: The Tragic Betrayal of Nettie Diamond (Arcadia Publishing). Jane grew up in East Chicago near several sites associated with the Diamond family. In fact, Jane's mother once dated the son of Nettie Herskovitz Diamond, whose past remains mysterious. It's unclear whether Nettie (who became a pharmacist, a rarity for women during the era) was married three or four times.
Brigette Cook Jones, the Hancock County historian. Brigette began researching the Clara Carl case after inquires from a cable TV show that broadcast a program about the murders. After the death in 1921 of Frank Carl by arsenic poisoning, the bodies of his father and Robert Gibson were exhumed. Both of them also were found to have shockingly high levels of arsenic in their systems. As a speaker about historic topics, Brigette has been doing presentations about the murders and subsequent trial of Clara Carl.
Both Jane and Brigette have been popular guests on previous Hoosier History Live shows.
Most recently, Jane was a guest on a show last November about Jennings County and the historic town of Vernon. As the co-author of the visual history book Brown County (Arcadia Publishing, 2010) Jane also was a guest on a show about the history of that scenic county.
Brigette was a guest last fall for a Hoosier History Live show about the early years of famous poet James Whitcomb Riley. (You can listen to that show's audio.)
Brigette also was the guest on a program about the real-life girl who inspired Riley's classic poem Little Orphant Annie.
© 2015 Hoosier History Live! All rights reserved.