July 18 show
Two sensational murders in the 1920s
One murder case involved a bootlegger who killed his wife - and attempted to pin the crime on their chauffeur.
The other case involved a woman, called a "feminine Bluebeard" by journalists in the 1920s, who poisoned her husband. Make that two husbands. She probably poisoned one of her fathers-in-law as well.
The setting for the first case during the Roaring '20s was urban: East Chicago, which was a boom town in 1923. That's when handsome bootlegger Harry Diamond shot his wife, Nettie Herskovitz Diamond, who had been a wealthy widow when she married him.
The setting for the other crimes was much more rural: Hancock County. That's where Clara Carl poisoned her husband, Frank Carl, when the couple was living in the small Indiana town of Philadelphia. She probably also poisoned Frank's father, 85-year-old Alonzo Carl, as well as her first husband, Robert Gibson.
To explore the murders that drew national attention to Indiana during the early 1920s, Nelson will be joined in studio by two guests who have researched the lurid crimes:
Jane Ammeson, the author of the new book A Jazz Age Murder in Northwest Indiana: The Tragic Betrayal of Nettie Diamond (Arcadia Publishing). Jane grew up in East Chicago near several sites associated with the Diamond family. In fact, Jane's mother once dated the son of Nettie Herskovitz Diamond, whose past remains mysterious. It's unclear whether Nettie (who became a pharmacist, a rarity for women during the era) was married three or four times.
Brigette Cook Jones, the Hancock County historian. Brigette began researching the Clara Carl case after inquiries from a cable TV show that broadcast a program about the murders. After the death in 1921 of Frank Carl by arsenic poisoning, the bodies of his father and Robert Gibson were exhumed. Both of them also were found to have shockingly high levels of arsenic in their systems. As a speaker about historic topics, Brigette has been doing presentations about the murders and subsequent trial of Clara Carl.
Both Jane and Brigette have been popular guests on previous Hoosier History Live shows.
Most recently, Jane was a guest on a show last November about Jennings County and the historic town of Vernon. As the co-author of the visual history book Brown County (Arcadia Publishing, 2010) Jane also was a guest on a show about the history of that scenic county.
Brigette was a guest last fall for a Hoosier History Live show about the early years of famous poet James Whitcomb Riley. (You can listen to that show's audio.)
Brigette also was the guest on a program about the real-life girl who inspired Riley's classic poem Little Orphant Annie.
That's a far cry from the "tabloid fodder" (to use a phrase in Jane's book) that resulted from the murder cases we will explore next.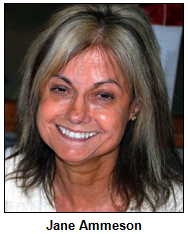 When Nettie Diamond was shot and savagely beaten on Valentine's Day 1923 by her husband in their Hudson sedan, some newspapers described it as "the most famous murder case in the history of Lake County."
Despite her horrific wounds, Nettie lived long enough to identify Harry as her assailant. He eventually was held in Valparaiso on the day of a massive Ku Klux Klan march in front of the jail; Harry, who was of Russian Jewish heritage, feared for his safety. Nettie's heritage was Romanian, one of the dominant ethnic groups in East Chicago during the era.
With both of the murder cases that we will explore, sensational trials followed the crimes. During the trial of Clara Carl, the Hancock County prosecutor referred to her as "rotten to the core."
She received a life sentence at the Indiana Women's Prison and was assigned to feed chickens in the prison yard. In 1925, she made a daring escape by scrambling onto the roof of the chicken house, then climbing over the prison wall.
Tune in to our show to hear Nelson's guests describe the eventual outcomes of both cases.
Roadtrip: Kokomo, the 'City of Firsts'
Public historian Glory-June Greiff suggests a Roadtrip to Kokomo, the self-proclaimed "City of Firsts," which she reports has undergone a renaissance.
"Oh, you can still go to Highland Park southwest of downtown and see some of the most bizarre artifacts in Indiana; that would be Old Ben, the huge stuffed bull, and the gigantic sycamore tree stump," says Glory. "And Kokomo still has several wonderful museums and attractions; the Gilded Age Seiberling Mansion, home of the Howard County Historical Society, and the Elwood Haynes (inventor of the first car in America) Museum have always been favorites. But stroll around downtown and sample some of its delights. There are lots of fascinating shops. And walk through the jaw-dropping Art Deco courthouse (you can't miss it!)."
Hungry? Glory recommends the Main Street Cafe at Main and Mulberry. There's also Jamie's Soda Fountain for your ice cream habit, just to the north on Main Street.
Kokomo was and is an industrial city. The Industrial Heritage Trail, which runs through downtown, lies on a former railway line. Not all industry is gone, though; check out Kokomo Opalescent Glass, the nation's oldest art glass company, at 1310 South Market. They have a gift shop full of stunning glassware, and you can arrange to take a tour, which is very cool. Although, Glory tells us, "not in terms of temperature!"
History Mystery
Prohibition prevailed during the 1920s, when the sensational murders in East Chicago and Hancock County occurred. During that era, speakeasies were thriving in an Indiana city that had a population of more than 60,000 people then.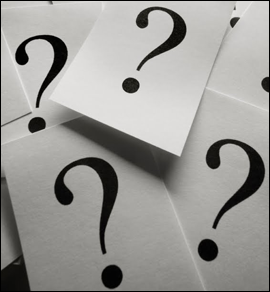 This Indiana city had a German beer-making district that flourished before Prohibition. Even though the beer business was associated with the German heritage of the city, the town's name is derived from a French phrase.
After Prohibition, the beer-making industry in the city never fully recovered, although some nationally distributed beers continued to be brewed there for many years. The city's population declined after the 1920s but has climbed back to about 60,000 people today.
Question: What is the Indiana city with a French name and a German heritage of beer-making?
Hint: A university is located in its downtown.
The call in phone number is (317) 788-3314, and please do not try to win the prize if you have won any prize from WICR during the past two months. Please do not call into the show until Nelson has posed the question on the air.
The prize pack includes a gift certificate to Burgerhaus restaurant, right on the Central Canal in downtown Indy! and two admissions to the Indiana Experience at the Indiana History Center, all courtesy of Visit Indy.
Your Hoosier History Live! team,
Nelson Price, host and creative director
Molly Head, producer, (317) 927-9101
Richard Sullivan, webmaster and tech director
Pam Fraizer, graphic designer
Garry Chilluffo, media+development director
Please tell our sponsors that you appreciate their support: B's Po Boy restaurant | Ernie Pyle WWII Museum | Indiana Historical Society | Lucas Oil | Story Inn.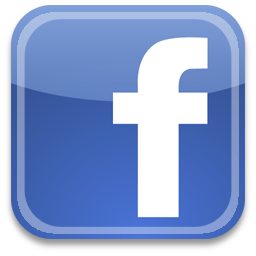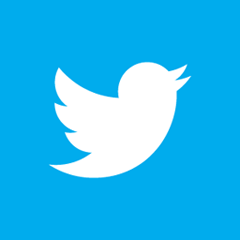 Acknowledgments to Monomedia, Visit Indy, WICR-FM, Fraizer Designs, Heritage Photo & Research Services, Derrick Lowhorn and many other individuals and organizations. We are an independently produced program and are self-supporting through organizational sponsorships and individual contributions. We do not receive any government funding. Visit our website to learn how you can support us financially. Also, see our Twitter feed and our Facebook page for regular updates.
July 25 show
Jeanne White-Ginder, Ryan's mom
In the mid-1980s, when her son, Ryan White, was crusading to attend school, she was a single parent working at a factory in Kokomo.
Since then, Jeanne White-Ginder has become an international advocate for AIDS education and prevention. A few months after Ryan died at age 18 in 1990, President George H.W. Bush signed the Ryan White Care Act; in 2009. President Obama signed an extension of the act in a ceremony at the White House with Jeanne at his side.
On July 24, she will be named a Living Legend by the Indiana Historical Society; the next day, she will join Nelson as our studio guest. Nelson is the author of The Quiet Hero: A Life of Ryan White (Indiana Historical Society Press), a new biography of the teenager, a hemophiliac who contracted AIDS from a contaminated blood-clotting product.
"I could not be more proud to be his mother," says Jeanne, who moved to Leesburg, Fla., in the late 1990s with her husband, Roy Ginder.
Telling the "mom's story," Jeanne speaks overseas, around the country and across Indiana - including, most recently, in Scott County, which has been grappling with an epidemic of HIV, the virus that causes AIDS.
Ryan White was barely past his 13th birthday when he was diagnosed with AIDS at Riley Hospital for Children in Indianapolis. Despite pockets of intense community opposition, he crusaded to attend Western Middle School in Russiaville. As a newspaper reporter, Nelson covered various aspects of the story, including the White family's eventual move to Cicero, where Ryan is buried.
Celebrity supporters of the Whites included rock stars Elton John and Michael Jackson, as well as Olympic diving champion Greg Louganis, who joined Jeanne and Nelson for events in April in connection with the 25th anniversary of Ryan's death.
During our show, Jeanne will discuss the impact, then and now, of Ryan's crusade on her family members. They include Ryan's younger sister, Andrea, who had been a state rolling-skating champion at age 12 in Kokomo; today, Andrea is a 6th-grade teacher in Florida.
© 2015 Hoosier History Live! All rights reserved.