July 25 show
Jeanne White-Ginder, Ryan's mom
In the mid-1980s, when her son, Ryan White, was crusading to attend school, she was a single parent working at a factory in Kokomo.
Since then, Jeanne White-Ginder has become an international advocate for AIDS education and prevention. A few months after Ryan died at age 18 in 1990, President George H.W. Bush signed the Ryan White Care Act; in 2009.
President Obama signed an extension of the act in a ceremony at the White House with Jeanne at his side.
Today, she will be named a Living Legend by the Indiana Historical Society; on Saturday, she will be Nelson's guest on our show. Nelson is the author of The Quiet Hero: A Life of Ryan White (Indiana Historical Society Press), a new biography of the teenager, a hemophiliac who contracted AIDS from a contaminated blood-clotting product.
"I could not be more proud to be his mother," says Jeanne, who moved to Leesburg, Fla., in the late 1990s with her husband, Roy Ginder.
Telling the "mom's story," Jeanne speaks overseas, around the country and across Indiana - including, most recently, in Scott County, which has been grappling with an epidemic of HIV, the virus that causes AIDS.
Ryan White was barely past his 13th birthday when he was diagnosed with AIDS at Riley Hospital for Children in Indianapolis. Despite pockets of intense community opposition, he crusaded to attend Western Middle School in Russiaville. As a newspaper reporter, Nelson covered various aspects of the story, including the White family's eventual move to Cicero, where Ryan is buried.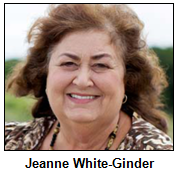 Celebrity supporters of the Whites included rock stars Elton John and Michael Jackson, as well as Olympic diving champion Greg Louganis, who joined Jeanne and Nelson for events in April in connection with the 25th anniversary of Ryan's death.
During our show, Jeanne will discuss the impact, then and now, of Ryan's crusade on her family members. They include Ryan's younger sister, Andrea, who had been a state rolling-skating champion at age 12 in Kokomo; today, Andrea is a 6th-grade teacher in Florida.
Jeanne graduated from Kokomo High School in 1965; shortly afterward, she began work at Delco Electronics Corporation, which produced auto engines and electronics. At the factory, she met Wayne White, who became her first husband. The Whites were divorced by the time Ryan was diagnosed with AIDS during the Christmas season of 1984. (Wayne White died several years ago.)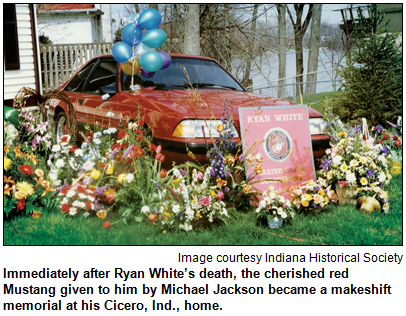 When Ryan crusaded to attend school, the opposition took several forms, ranging from lawsuits and petitions to repeated, regular trash dumps on the White family's lawn. Some parents set up a private school so their children would not be in the same building with Ryan.
In 1987, the family moved to Cicero, where Ryan attended Hamilton Heights High School. By then, he had become a national celebrity with his appearances on talk shows and speeches to teacher conventions, groups of children and even a presidential commission (that included members of the Cabinet and of the U.S. Congress) on Capitol Hill in Washington D.C.
Since her son's death, Jeanne has carried on his advocacy work, serving, for example, on the advisory board of the AIDS Institute. She frequently speaks at the Children's Museum of Indianapolis, where the furniture from Ryan's bedroom is displayed in a permanent exhibit that honors three inspirational young people.
In addition to Ryan, the exhibit, titled "The Power of Children: Making a Difference", salutes Holocaust victim Anne Frank and Ruby Bridges, an African-American girl who helped integrate schools in the Deep South during the early 1960s.
Hoosiers who will be named Living Legends - in addition to Jeanne - are Jack Everly, pops conductor of the Indianapolis Symphony Orchestra; Evansville-based philanthropists Dick and Rita Eykamp, and civic leaders Jerry and Rosie Semler of Indianapolis.
Roadtrip: Cats on patrol at the Boone County Courthouse
Guest Roadtripper and history enthusiast Bonnie Carter of Zionsville suggests we visit the town of Lebanon, about 25 miles northwest of Indianapolis.
At the heart of Lebanon's downtown stands the 1912 Beaux-Arts Boone County Courthouse. The columns at the north and south entrances to the courthouse stand 35 feet tall, and they're made entirely from local Indiana limestone.
When you walk inside; look up at the beautiful stained-glass rotunda. Chances are you will see either "Boone" or "Panda," the two cats who call the courthouse their home.
Courthouse Maintenance Director Mike Miller says it is the job of Boone and Panda to look out the window for pigeons and scare them off. The maintenance crew says it is working, not only for the courthouse and the dome, but also for all of downtown Lebanon as well.
"The mess was falling in front of the entrance door, and we were having to clean that up on a daily basis," said Miller. "We did not want that."
Hungry? Check out the Bijou Restaurant, just south of the Boone County Courthouse, which offers French dining in a beautifully restored late-1800s building. Just a stroll away is the specialty shop Mount's Flowers & Gifts.
And do take a look at the Theatre at the Milk Building, home of a local theater troupe whose site is the repurposed Condensed Milk Co. building.
History Mystery
During the historic 1987 Pan American Games in Indianapolis, legendary diver Greg Louganis won both gold medals in his sport and gave one of them to Ryan White.
The lavish opening ceremony for the Pan Am games featured 6,500 performers, including hundreds of Hoosier gymnasts, dancers, musicians, aerialists and athletes. Ryan's sister, Andrea, who had been a state-champion roller skater at age 12, was among the skaters who performed during the opening ceremony, a multi-sensory spectacle that was produced by Disney.
Question: What venue in Indianapolis was used for the opening ceremony for the 1987 Pan Am Games?
The prize pack includes a gift certificate to the Tin Roof, A Live Music Joint, courtesy of Visit Indy, and a family 4-pack to Conner Prairie, including the 1859 Balloon Voyage, courtesy of Conner Prairie.
Your Hoosier History Live! team,
Nelson Price, host and creative director
Molly Head, producer, (317) 927-9101
Richard Sullivan, webmaster and tech director
Pam Fraizer, graphic designer
Garry Chilluffo, media+development director
Please tell our sponsors that you appreciate their support: B's Po Boy restaurant | Ernie Pyle WWII Museum | Indiana Historical Society | Lucas Oil | Story Inn.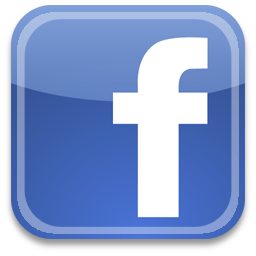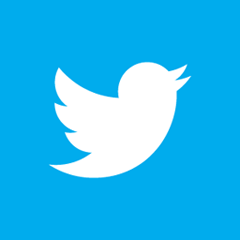 Acknowledgments to Monomedia, Visit Indy, WICR-FM, Fraizer Designs, Heritage Photo & Research Services, Derrick Lowhorn and many other individuals and organizations. We are an independently produced program and are self-supporting through organizational sponsorships and individual contributions. We do not receive any government funding. Visit our website to learn how you can support us financially. Also, see our Twitter feed and our Facebook page for regular updates.
Appearances
Want to meet Nelson in person?
Our intrepid host Nelson Price will be doing a couple of upcoming appearances that are free and open to the public. He'll be doing his presentation about famous people from Indiana, both historic Hoosiers and contemporary notables whom he has interviewed, at two public libraries in Columbus and Greenfield.
His presentation is accompanied by an extensive display of photos and illustrations featured in Nelson's books, including Indiana Legends: Famous Hoosiers from Johnny Appleseed to David Letterman.
Nelson will be at the Bartholomew County Public Library in Columbus at 6:30 p.m. on Monday, July 27, and at the Greenfield Public Library at 7 p.m. on Wednesday, July 29.
In addition to hosting Hoosier History Live, Nelson does give professional presentations and tours. For booking information, costs and availability, he may be contacted at his personal email, nelsonprice@earthlink.net.
Aug. 1 show
History of women's voting rights
With the 95th anniversary of women's voting rights, Hoosier History Live will explore how the suffrage movement unfolded, both in Indiana and across the country.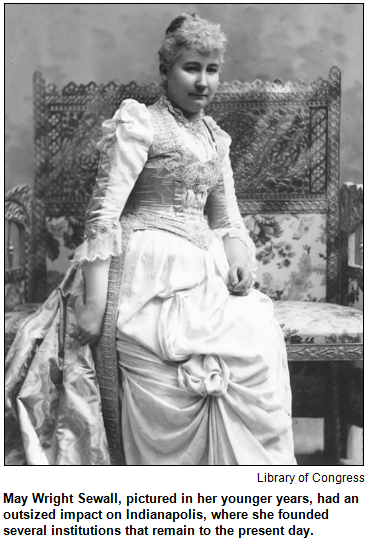 The 19th Amendment to the U.S. Constitution - extending voting rights to women - was ratified in August 1920. Alas, some of the early suffrage leaders did not live long enough to cast a ballot in the November 1920 election, the first presidential race in which women could vote.
Nelson will be joined in studio by two guests:
Jill Chambers, president of the Indiana Women's History Association and a member of the Indianapolis Propylaeum. Jill is a key organizer of SheVotes, an Aug. 26 celebratory event of the 95th anniversary that involves more than a dozen women's and history organizations.
And Laura Merrifield Albright, an assistant professor of political science at the University of Indianapolis.
With Jill and Laura, we will explore the formation of the Indiana Woman's Rights Association and the lives of pioneers such as Amanda Way (1828-1914), a native of Randolph County who became known as the "mother of women's suffrage" in Indiana.
A historic marker for Amanda Way was dedicated a few years ago in her hometown of Winchester. A teacher, minister and a battlefield nurse during the Civil War, she organized a pivotal convention in 1851 in Dublin, Ind.; it is considered a milestone in women's rights movement.
The upcoming SheVotes event will be at the Propylaeum, which was founded by May Wright Sewall, an Indianapolis-based suffragist who died in 1920, just before the 19th Amendment was ratified. (We explored her life during a radio show in March 2012.) Much of the SheVotes event is free and open to the public, but reservations are required. For questions, e-mail SheVotescommittee@gmail.com; event details are at www.propindy.org
The ratification of the 19th Amendment occurred after decades-long crusades, both in Indiana and nationally. To plan strategies, women often met secretly or under the guise of "playing cards" and other social activities.
The National Women's Party was formed in 1916 and led by Alice Paul (1885-1977), an activist whose life we also will explore. She helped draft an early version of the Equal Rights Amendment, which was first introduced in Congress in the 1920s. In 1977, Indiana became the 35th - and last - state to ratify the ERA. (To make the ERA a constitutional amendment, 38 states needed to ratify it.)
Learn more:
© 2015 Hoosier History Live! All rights reserved.