Aug. 1 show
History of women's voting rights
With the 95th anniversary of women's voting rights, Hoosier History Live will explore how the suffrage movement unfolded, both in Indiana and across the country.
The 19th Amendment to the U.S. Constitution - extending voting rights to women - was ratified in August 1920. Alas, some of the early suffrage leaders did not live long enough to cast a ballot in the November 1920 election, the first presidential race in which women could vote.
Nelson will be joined in studio by two guests:
With Jill and Laura, we will explore the formation of the Indiana Woman's Rights Association and the lives of pioneers such as Amanda Way (1828-1914), a native of Randolph County who became known as the "mother of women's suffrage" in Indiana.
A historic marker for Amanda Way was dedicated a few years ago in her hometown of Winchester. A teacher, minister and a battlefield nurse during the Civil War, she organized a pivotal convention in 1851 in Dublin, Ind.; it is considered a milestone in women's rights movement.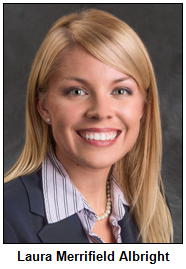 The upcoming SheVotes event will be at the Propylaeum, in Indianapolis at 1410 N. Delaware St. The Propylaeum was founded by May Wright Sewall, an Indianapolis-based suffragist who died in 1920, just before the 19th Amendment was ratified.
(We explored her life during a radio show in March 2012.) Much of the SheVotes event is free and open to the public, but reservations are required. For questions, e-mail SheVotescommittee@gmail.com; event details are at www.propindy.org.
The ratification of the 19th Amendment occurred after decades-long crusades, both in Indiana and nationally. To plan strategies, women often met secretly or under the guise of "playing cards" and other social activities.
The National Women's Party was formed in 1916 and was led by Alice Paul (1885-1977), an activist whose life we also will explore. She helped draft an early version of the Equal Rights Amendment, which was first introduced in Congress in the 1920s. In 1977, Indiana became the 35th - and last - state to ratify the ERA. (To make the ERA a constitutional amendment, 38 states needed to ratify it.)
Our guest Laura Albright notes that women continue to be underrepresented in state legislatures and the U.S. Congress.
Women account for under 30 percent of state legislators across the country. According to statistics Laura has shared, Indiana ranks 34th among the 50 states, with women constituting 20.7 percent of the Indiana General Assembly.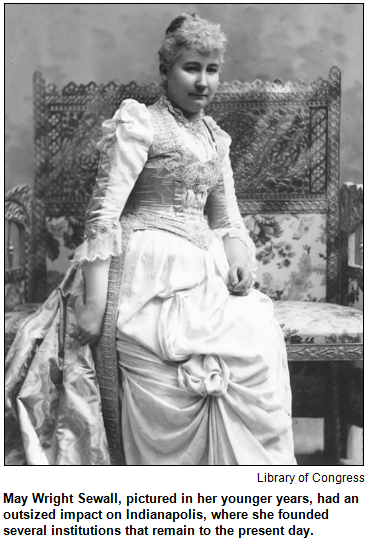 About 22 percent of the U.S. Congress is female. Currently, two of Indiana's nine members of Congress are women.
Even before women achieved success nationally by winning the right to vote in 1920, some states opened up voting in statewide races. Laura says this "limited form of suffrage" primarily prevailed in Western states, including Wyoming. Those who objected to suffrage expressed several concerns, including predictions that women would be "monolithic," voting as a massive bloc, Laura says.
To celebrate the victory in 1920 over that kind of opposition, organizations involved in the upcoming SheVotes event include the Indiana and Indianapolis chapters of the League of Women Voters, the National Organization for Women and the American Association of University Women, along with the IU School of Law-Indianapolis. Suffragist re-enactors and a brass band playing music of the era also will be featured during the Aug. 26 event.
Learn more:
Roadtrip: Riding the rails in style
Can you imagine flying down the track as a young girl in the 1950s in wealthy industrialist Henry Flagler's 1898 private railcar, with its carved and inlaid mahogany interior?
Guest Roadtripper Margaret Smith, now a retired professor of biology from Butler University, recalls exciting trips as a child on the Flagler railcar, which became known as the "Duchess".
Margaret tells us that her enigmatic uncle, Ike Duffey, had purchased the railcar in 1951, using it to entertain family and friends. Her uncle had organized a professional basketball team, the Anderson Packers, and owned and ran a large meatpacking company. He was also the president of the Indiana Central Railroad.
"I have many memories of trips taken on this elegant, luxurious private car with family and other friends of my uncle," Margaret tells us. "I remember once Gov. Harold Handley was a guest on a trip. We were often invited to go on trips to South Bend to attend Notre Dame football game and Cincinnati for baseball games. Meals and drinks were served in the fancy wood-paneled dining room, and guests would visit in the comfortable living room late into the evening. I remember being particularly fascinated with the three bedrooms; so tiny but with every amenity."
Margaret tells us that she is pleased that the Flagler car has been preserved at the Indiana Transportation Museum in Noblesville. It is not generally open to the public, but private tours may be arranged. Margaret also tells us that she is very proud of the fact that both sides of her family have been in Indiana for more than 150 years.
History Mystery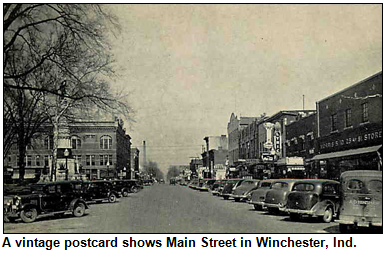 The town of Winchester in far-eastern Indiana - in addition to being the hometown of 19th-century women's rights activist Amanda Way - is known for a food product. The world's largest maker of a type of food is located in Winchester.
The food is often associated with Hoosiers. The business that produces it in Winchester has been a family-owned operation for more than 65 years.
Question: What is the food product?
The call-in phone number is (317) 788-3314, and please do not try to win the prize if you have won any prize from WICR during the past two months. Please do not call into the show until Nelson has posed the question on the air.
The prize pack includes a family 4-Pack to Conner Prairie, including four tickets for the 1859 Balloon Voyage, courtesy of Conner Prairie, as well two passes to ComedySportz and two passes to a tour of Lucas Oil Stadium (this does not include admission to an event; just the tour) courtesy of Visit Indy.
Your Hoosier History Live! team,
Nelson Price, host and creative director
Molly Head, producer, (317) 927-9101
Richard Sullivan, webmaster and tech director
Pam Fraizer, graphic designer
Garry Chilluffo, media+development director
Please tell our sponsors that you appreciate their support: B's Po Boy restaurant | Ernie Pyle WWII Museum | Indiana Historical Society | Lucas Oil | Story Inn.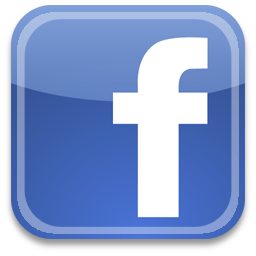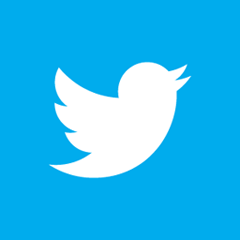 Acknowledgments to Monomedia, Visit Indy, WICR-FM, Fraizer Designs, Heritage Photo & Research Services, Derrick Lowhorn and many other individuals and organizations. We are an independently produced program and are self-supporting through organizational sponsorships and individual contributions. We do not receive any government funding. Visit our website to learn how you can support us financially. Also, see our Twitter feed and our Facebook page for regular updates.
Aug. 8 show
Natural gas boom of 1880s and '90s
An entire region in east central Indiana became the setting in the 1880s and '90s for, as one of our guests puts it, "one of the great natural resource discoveries of American history."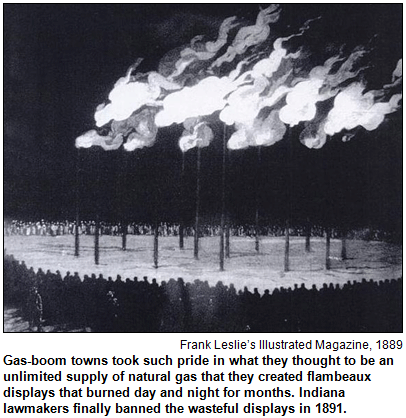 The natural gas boom in Indiana also is regarded as one of the most dramatic eras in the state's history.
Alas, the boom - which significantly affected cities such as Muncie, Kokomo, Anderson, Marion, Elwood, Gas City and Fairmont - did not last, even though many civic leaders, businesses and residents assumed the plentiful natural gas would never run out. For most industries, businesses and homeowners, the era was over by 1910 or much earlier.
In this encore broadcast of one of the most popular shows in our Hoosier History Live archives (its original air date was June 7, 1014), we explore what unfolded with the natural gas boom and bust. Indiana became one of the country's top glass-producing states during the natural gas boom. Nelson is joined in studio by two guests:
According to our guest Jim Glass, Indiana's "gas belt" covered 2,500 square miles, making it the largest gas field in the country in the 1890s.
A range of industries requiring large quantities of fuel were attracted to east central Indiana as a result. They included glass (Muncie became the country's No. 2 glass-producing city after Pittsburgh, Jim writes), brick, wire and nail, iron and strawboard, an early type of cardboard.
So why did the natural gas boom end so quickly?
"No effort to conserve," Jim writes. "No one wanted to believe the gas would run out, despite plenty of scientific evidence."
Learn more:
© 2015 Hoosier History Live! All rights reserved.